For Parents/Guardians: Cost Calculator (Parent Mobile)
For Parents/Guardians: Cost Calculator (Parent Mobile)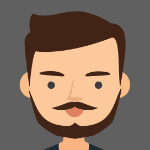 Updated by Mike
Cost Calculator
To access the Cost Calculator, tap to open the More drawer, then tap Cost Calculator.
Average Net Cost is the default estimate provided by Scoir. To receive a more accurate cost estimate, select from either Income-based Net Price, Custom Price Estimate (knowing your EFC), or Custom Price Estimate (not knowing your EFC). Each option will progressively provide you with a more accurate cost estimate, with our cost calculated Custom Price Estimate being the most accurate.
Once you're finished configuring the cost calculator and providing the required financial information, estimates across the app will be updated accordingly, including your student's My Colleges tiles and college cards on the dashboard.