Uploading College Board Test Scores to Scoir
Uploading College Board Test Scores to Scoir
College Board has updated the process for receiving scores. Scores must be downloaded from the download tab as shown below. If you do not see the download tab, please speak to your school's College Board Administrator.
Scoir Supports the Following College Board Bulk Imports: AP, PSAT/NMSQT, PSAT 10, SAT, SAT Subject, AP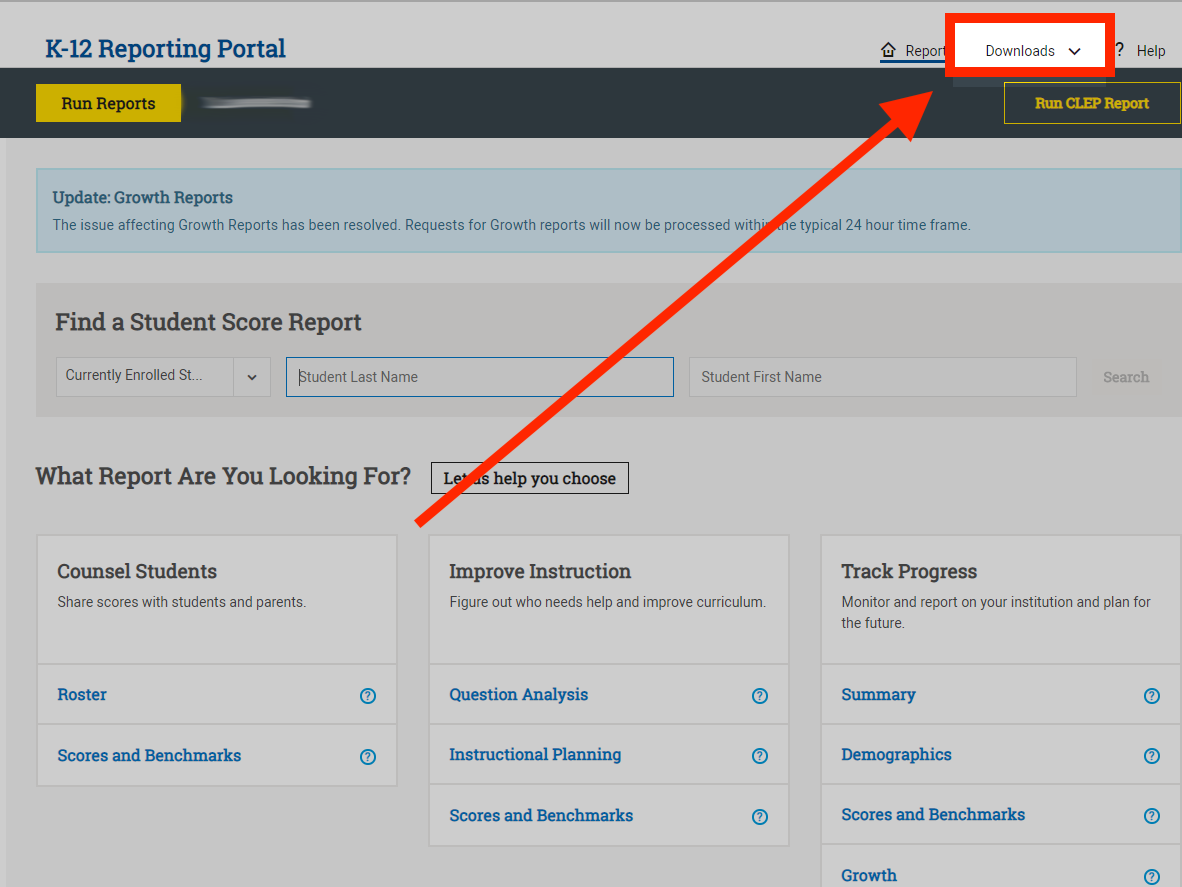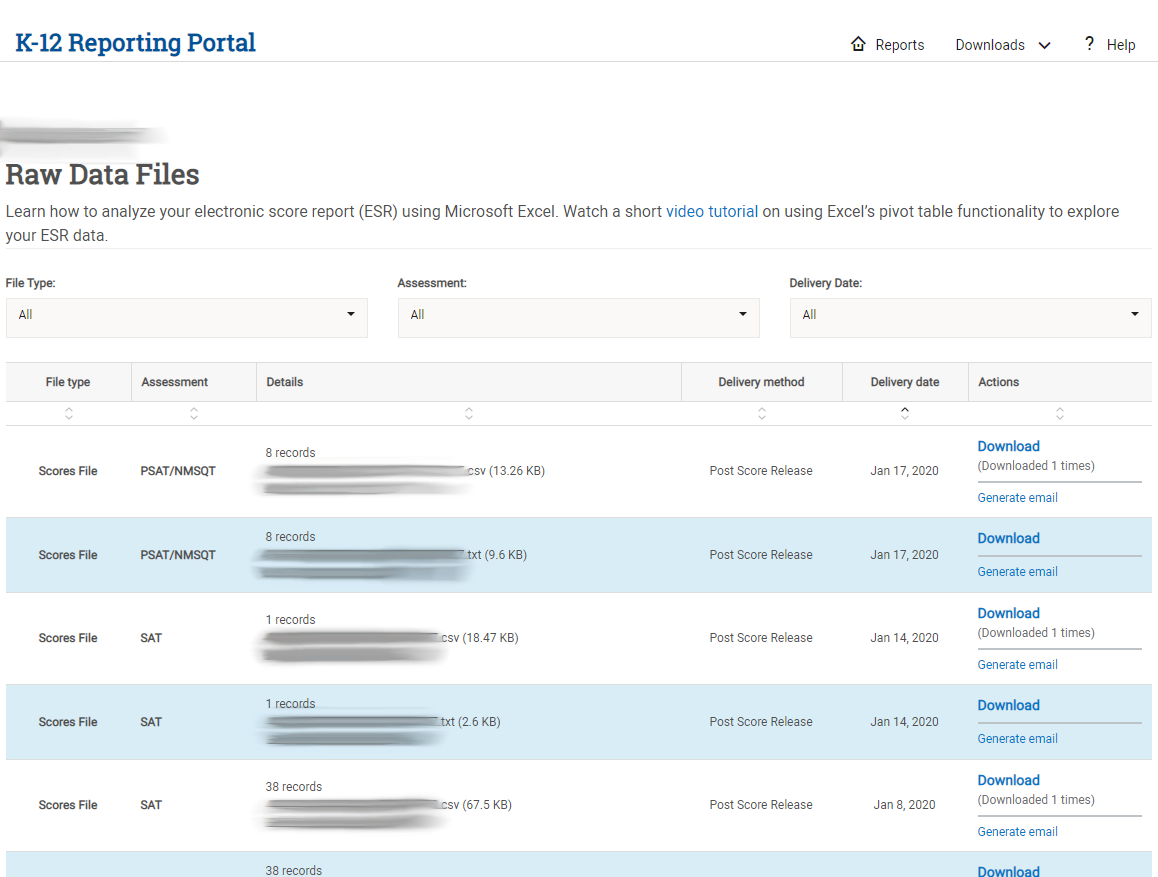 Be sure to download the correct CSV file. This can then be uploaded into the Data Management Section of Scoir.

The file will import into SCOIR.  Please feel free to contact support@scoir.com with any issue in file uploads.  We are happy to upload files for you.
Errors encountered during import will be shown.  You may view a list of them here: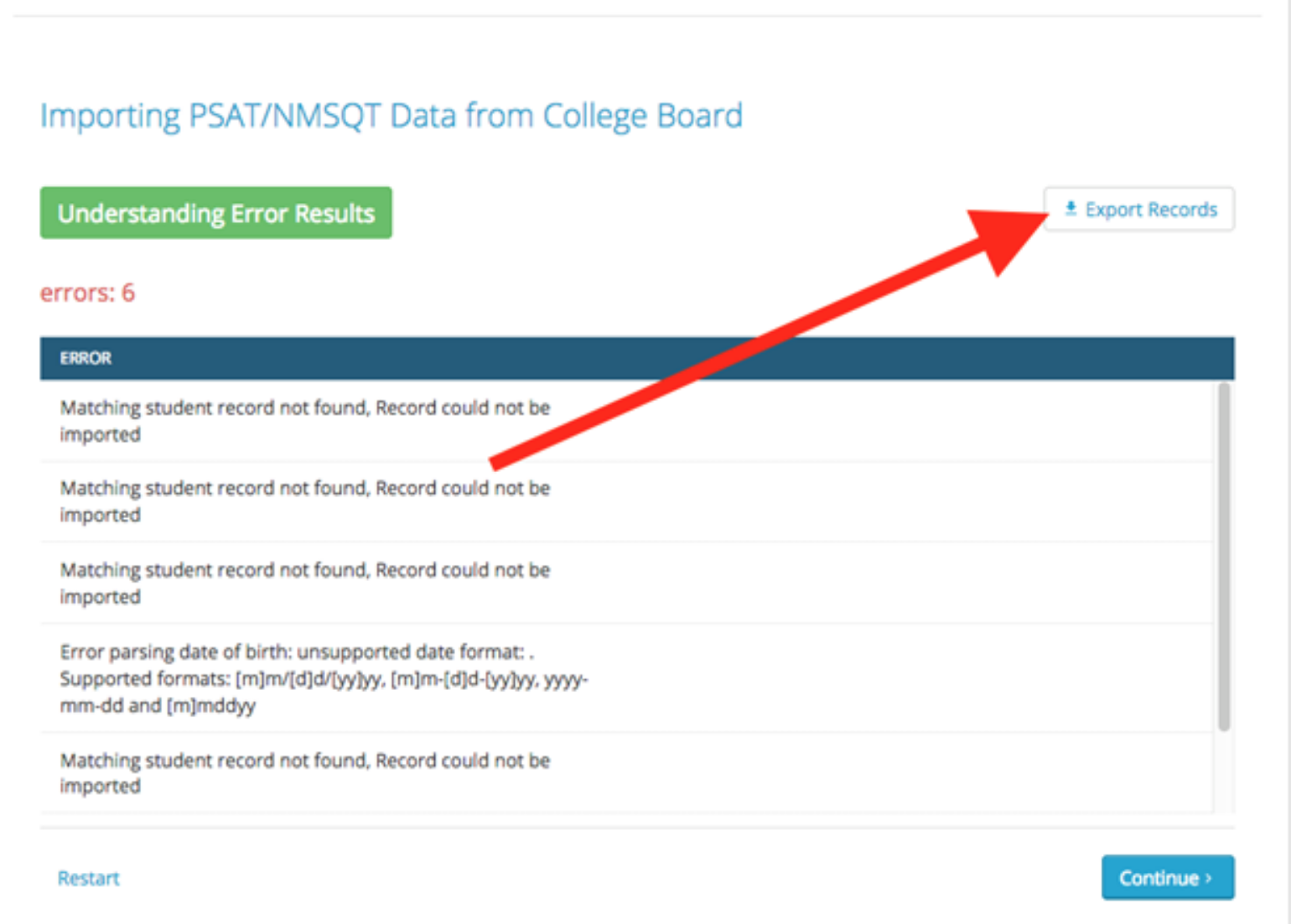 Or check your notifications tab (small bell) here: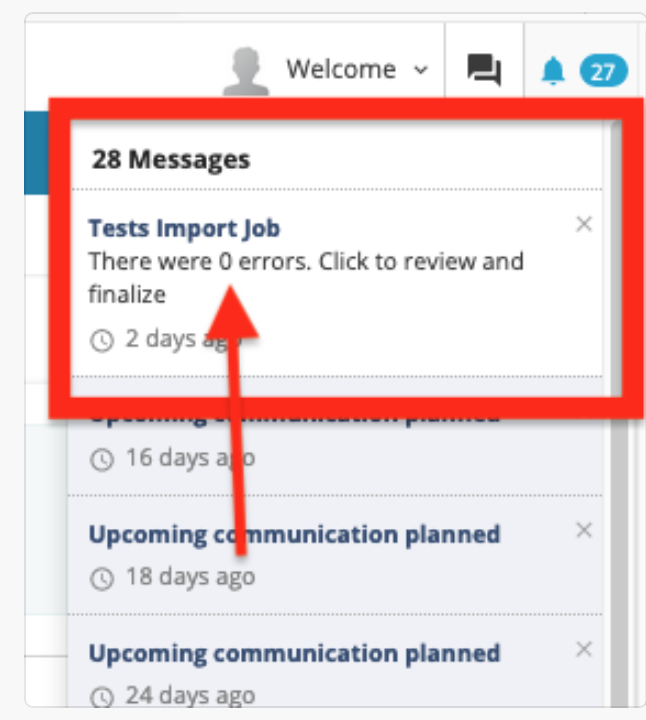 In order to correct errors, you may either edit the original college board file to match names and/or dates of birth in Scoir and reimport this file to have all records successfully load, or you can manually enter the few students who did not match.