Uploading College Board Test Scores to Scoir
Uploading College Board Test Scores to Scoir
Updating College Board test scores is just a few clicks if you have the .csv file the College Board sent!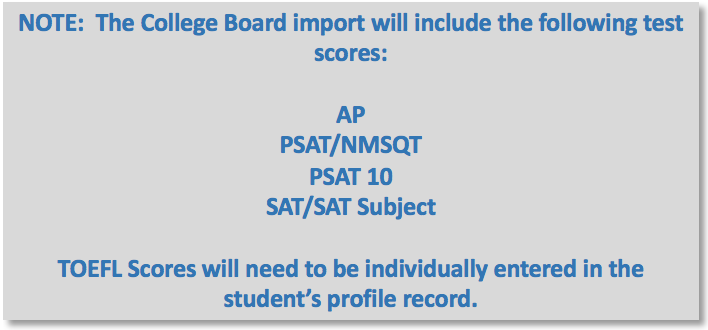 Simply download the College Board .csv file. 
NOTE:  AP Scores will use the Student Data Score file.   We currently to not support ability to bulk import PSAT 8/9.
Log into SCOIR.
Navigate to your name | Data Management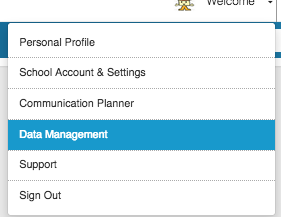 Select the College Board file you wish to upload.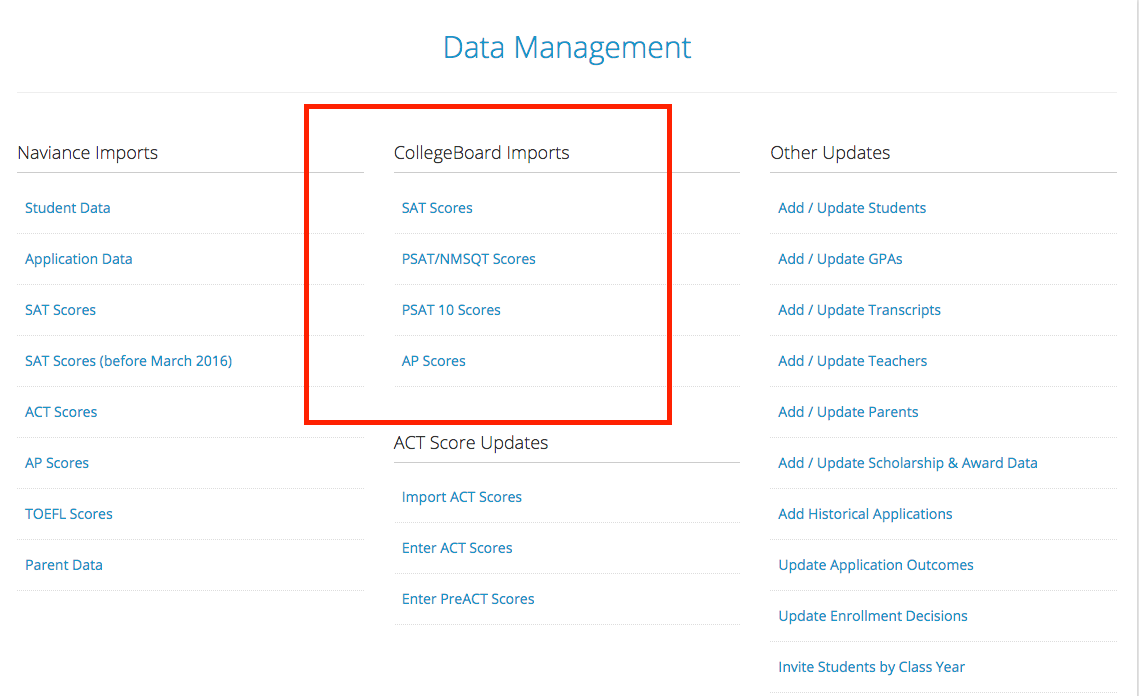 Chose the .csv file from your device.  Ensure you do not select the .txt file.  This won't work!
NOTE:  If you decide to use the drag and drop feature, please be aware that only one file can be added and imported at a time.

The file will import into SCOIR.  Please feel free to contact support@scoir.com with any issue in file uploads.  We are happy to uploads files for you.
Errors encountered during import will be shown.  You may view a list of them here: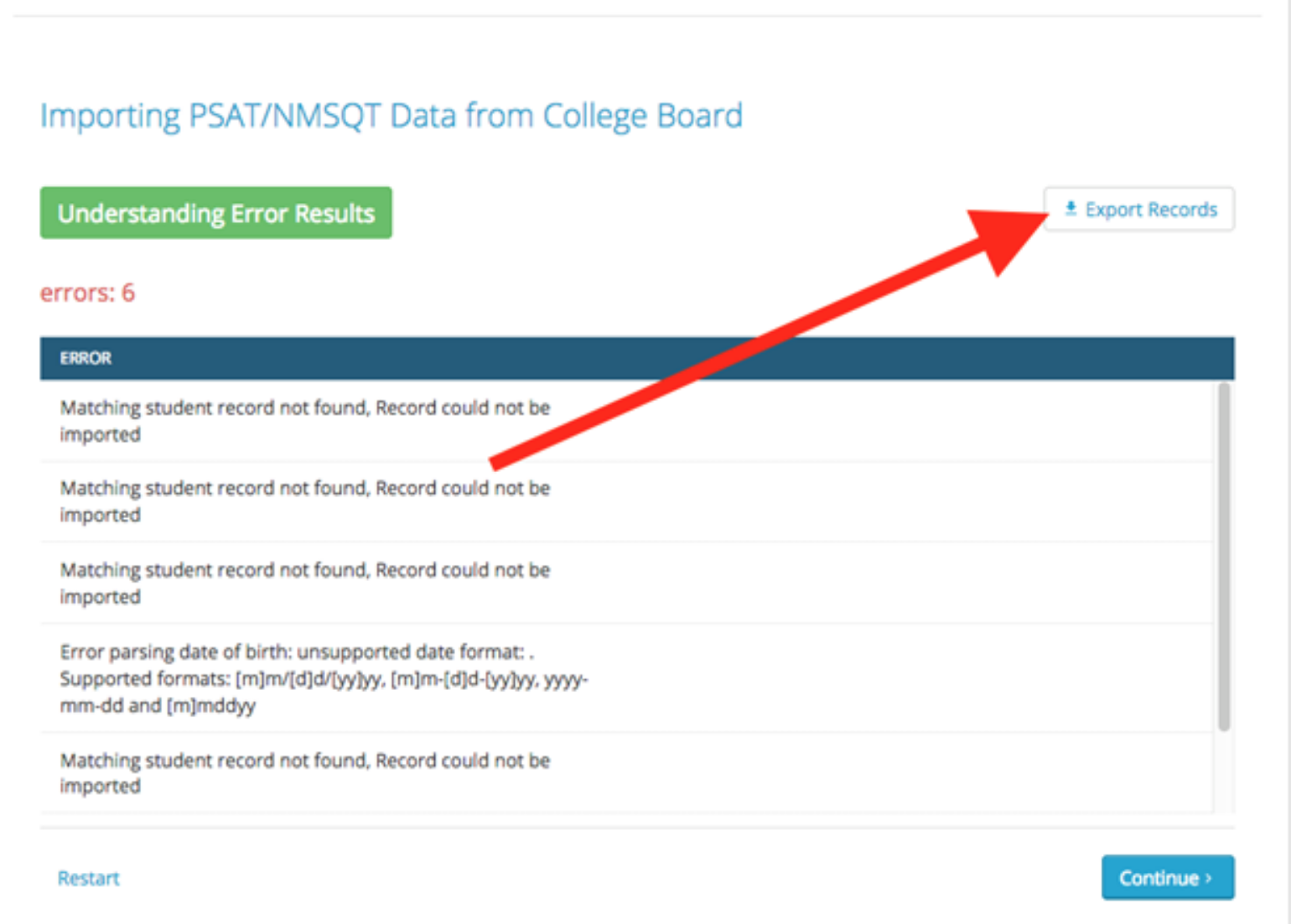 Or check your notifications tab (small bell) here: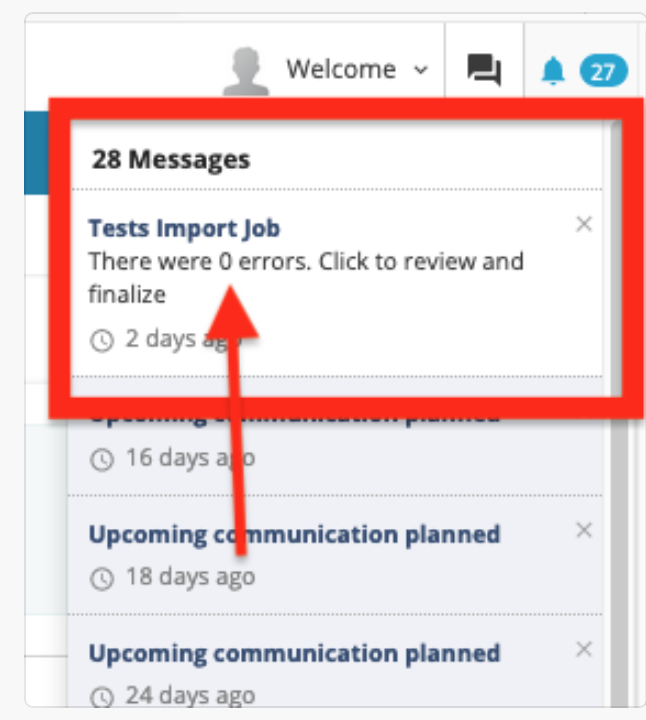 In order to correct errors, you may either edit the original college board file to match names and/or dates of birth in Scoir and reimport this file to have all records successfully load, or you can manually enter the few students who did not match.