How to Add Colleges for a Student
How to Add Colleges for a Student
As a counselor, you have the ability add applications for students.
To do this, search for and select your student.

Navigate to the Colleges & Applications tab in the student's profile.

Add a college to the Student's tab, OR Click the tile of the college you wish to use.


Start typing the name of the college and select from the drop down menu.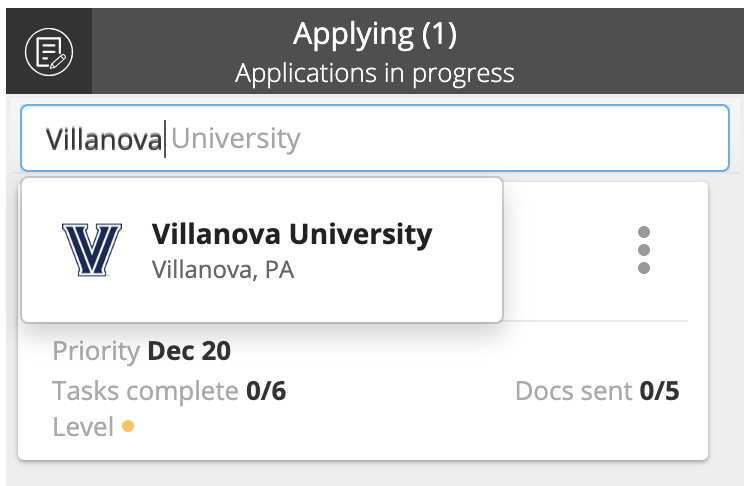 SCOIR will open the application selection box.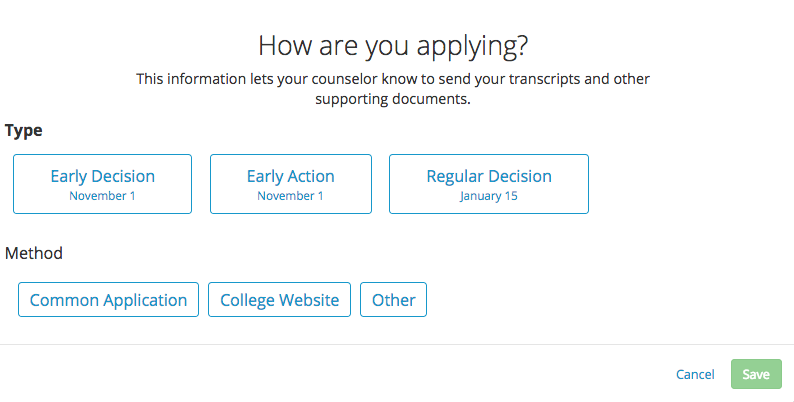 Or Select the College tile and/or drag this tile to the appropriate column.  If using drag and drop, the pop up box will open automatically.  If not using drag and drop access the box as below.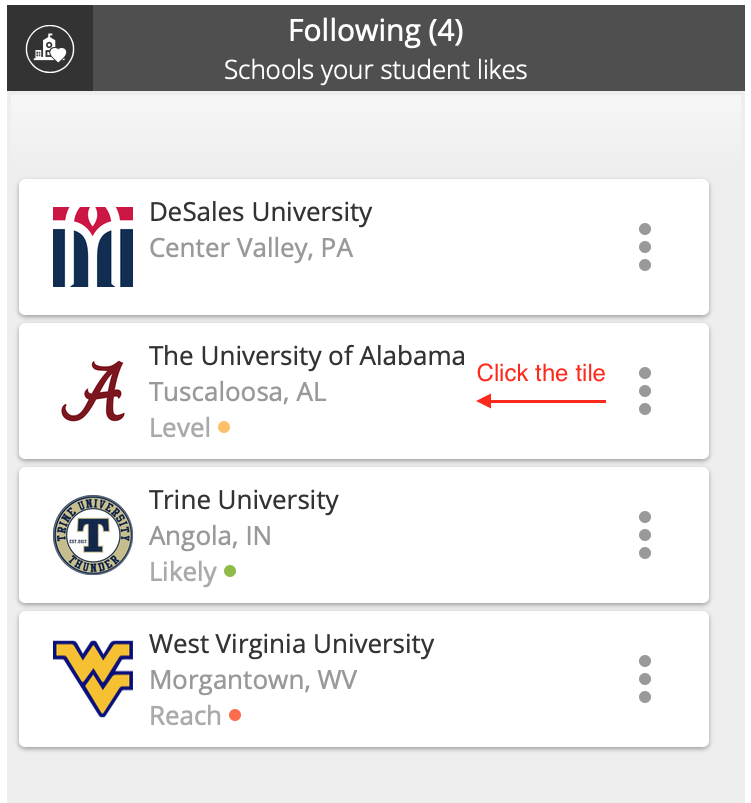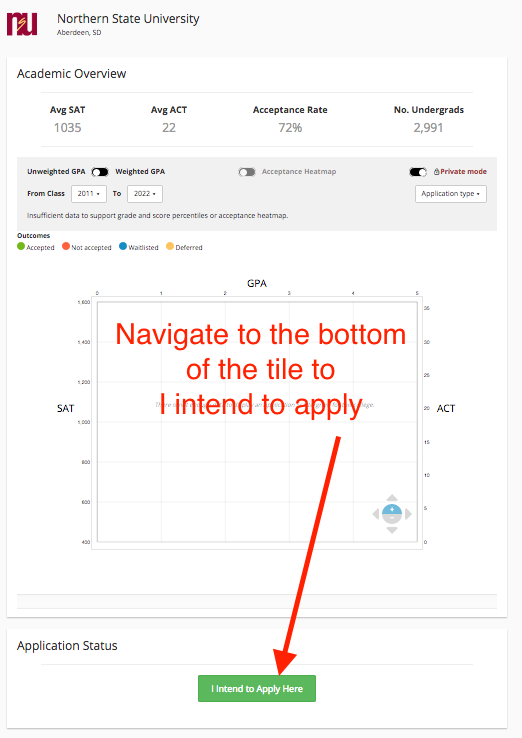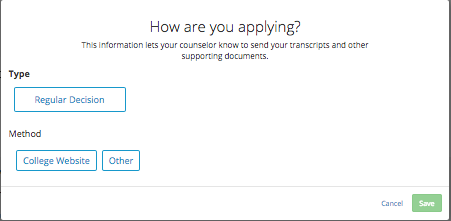 Once application Type and Method are provided, click SAVE.  This will move the Tile to the Applying column and kick off the document send process for this student.