For All Students: How to Begin Applications in Scoir
For All Students: How to Begin Applications in Scoir
Updated by Kelly Saello
To make the application process faster and easier, Scoir offers the ability for you to begin applications for some colleges directly on our platform.
What colleges?
Members of the Coalition for College.
Why these schools?
Because Coalition member colleges have a demonstrated commitment to ensuring students graduate on time and with little-to-no debt. 
How to start your applications in Scoir:
1. From the College Profile
Click Apply to begin the process. The college will automatically be added to My Colleges, Applying.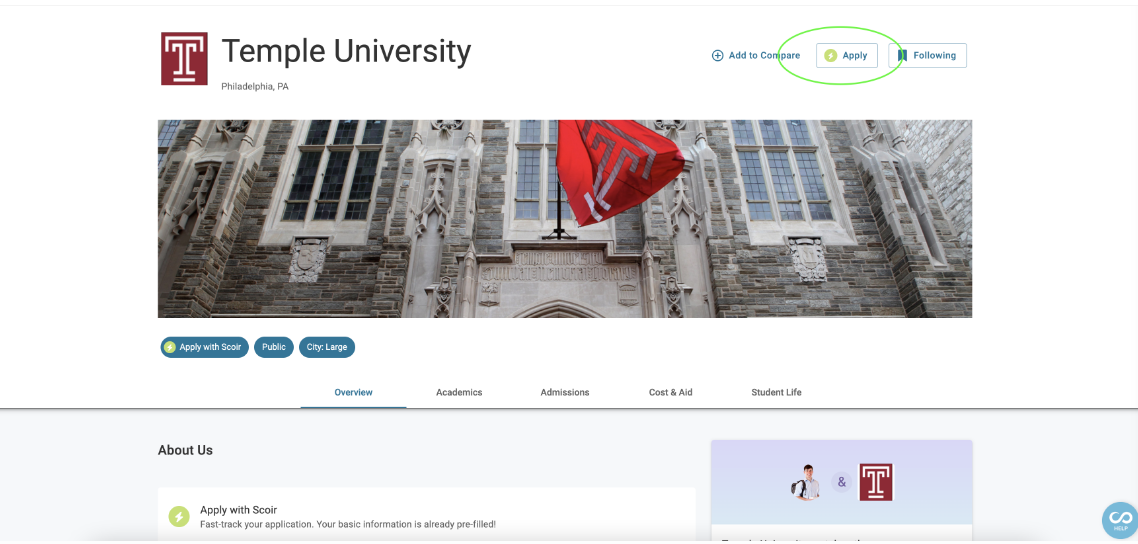 2. From My Colleges
Drag eligible schools (indicated by the lightning bolt) into Applying.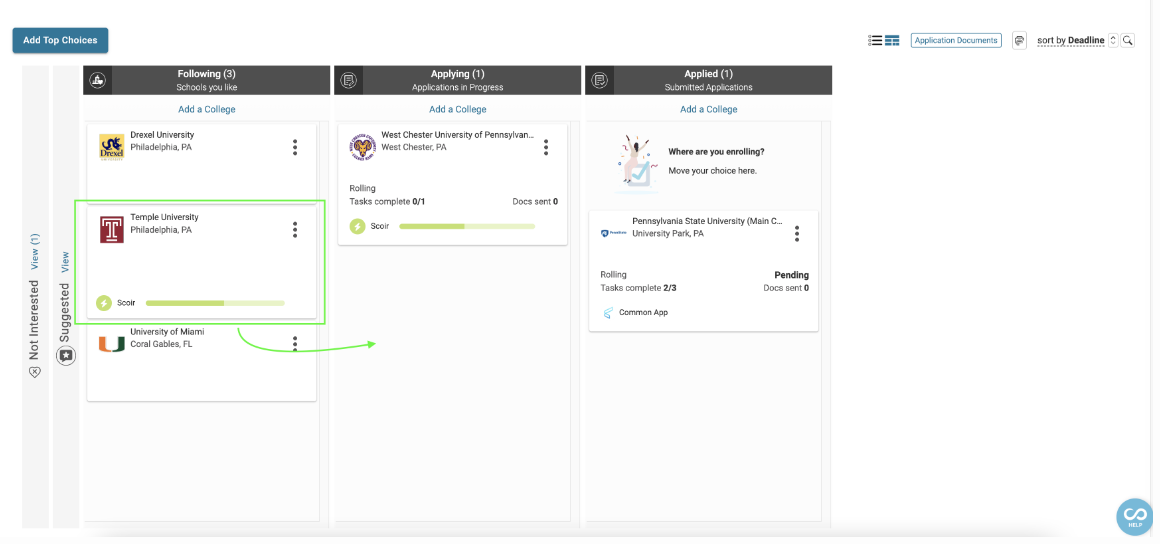 3. From The Application Profile
We'll make it easy for you to quickly ID and add more colleges to your application list.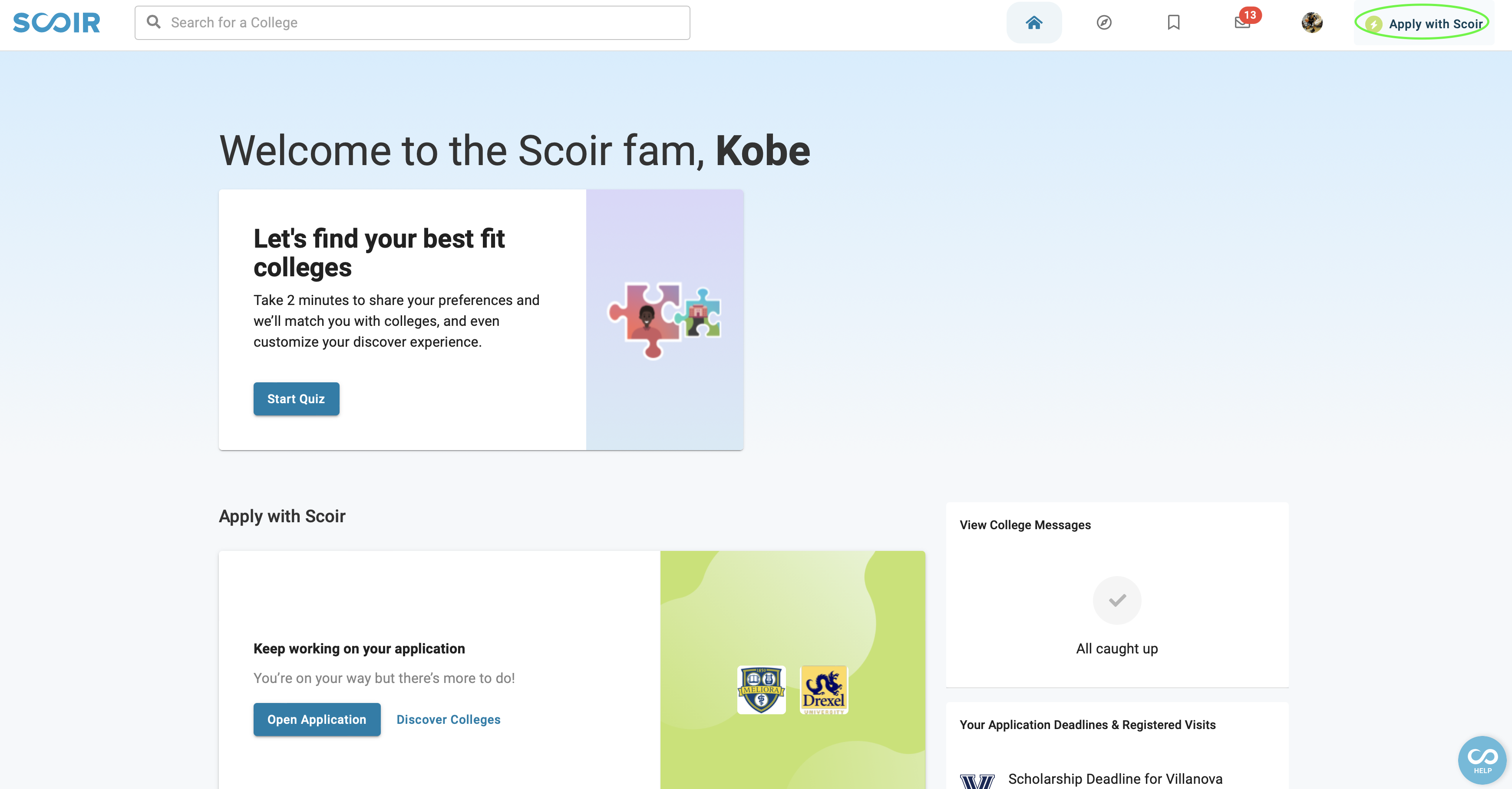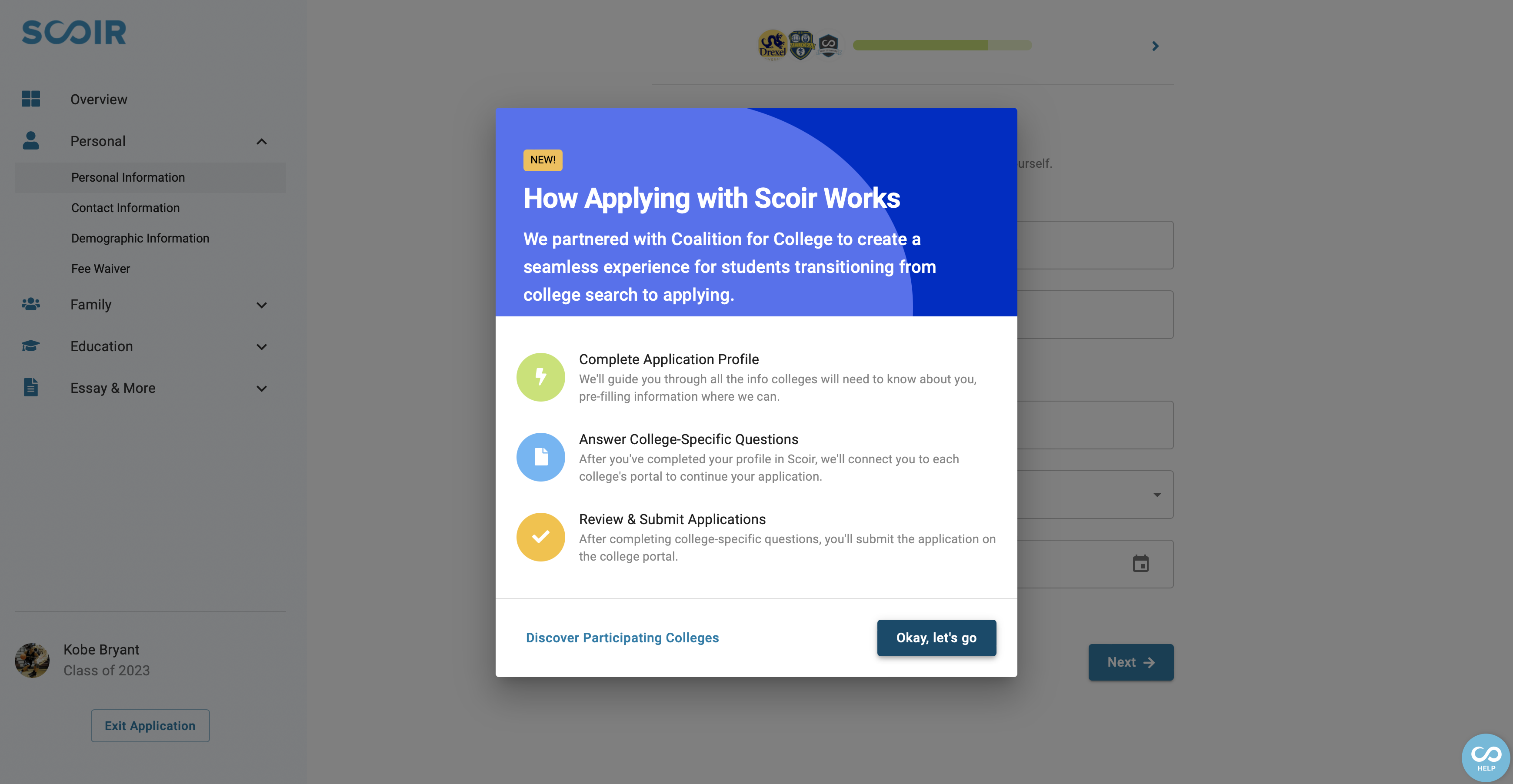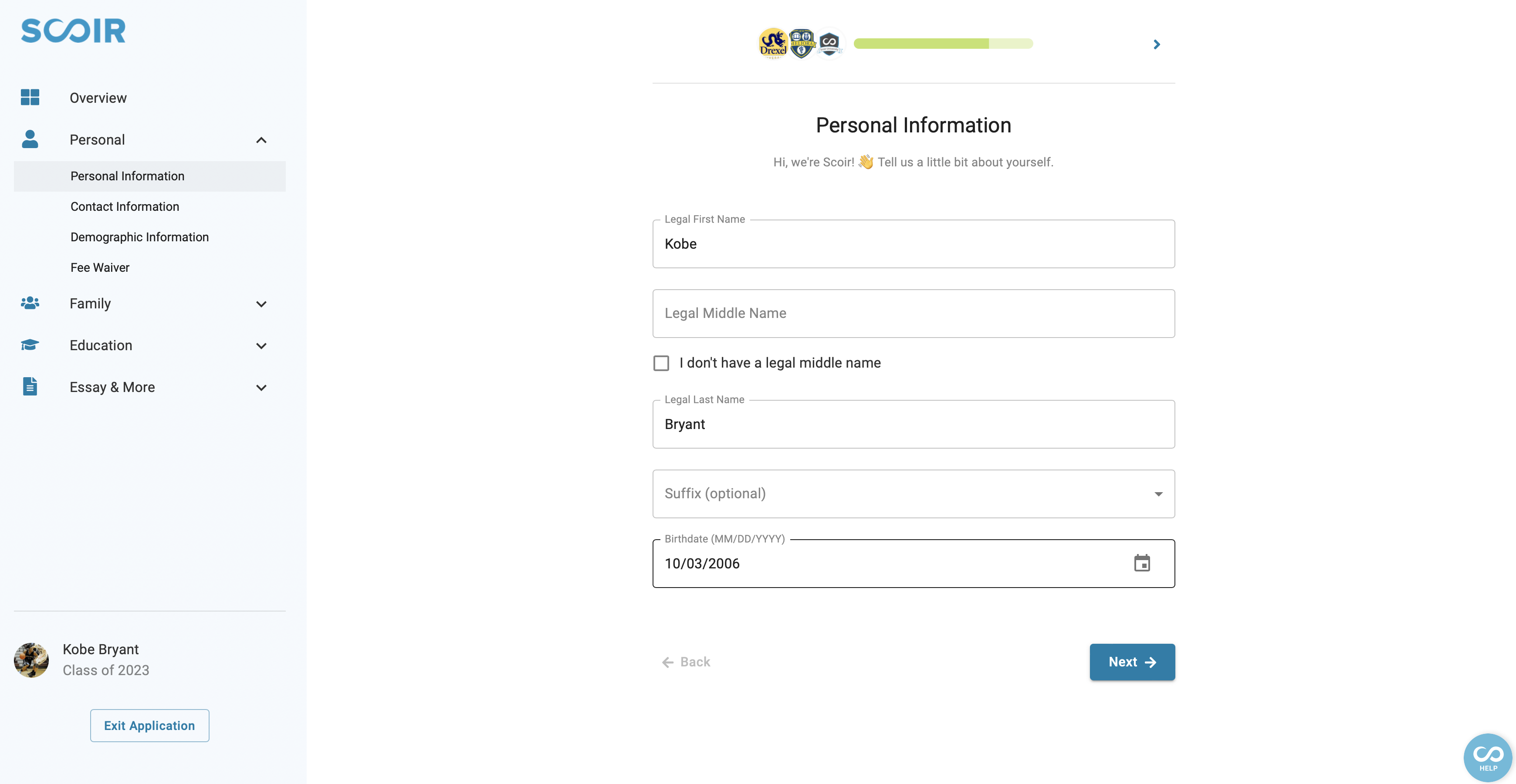 If you do not see the option to Apply to a college on Scoir, you can still add it to My Colleges, Applying. This will keep your counselor in the loop. From there, you can begin the application process outside of Scoir, like you might normally.