Inform your Students - Notification Template for Students
Inform your Students - Notification Template for Students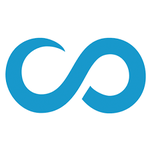 Updated by Client Success Team
Dear <<Student>>:
We are pleased to announce that <<Demo High School>> is introducing a new college planning system called Scoir. We have chosen Scoir to help you navigate the college selection and application process because it is simply the best system available for discovering colleges that match your personal as well as academic interests.
You will soon receive an email invitation from Scoir or a unique URL from your counselor with a link to register your account. Once you create your account, you can immediately begin using Scoir to search for and start building a list of colleges that interest you. You will be required to use Scoir to request letters of recommendation from faculty and to request the sending of academic transcripts. Your parents/guardians will also have access to Scoir to assist you in your college selection and to gain more insight about the cost of attendance at different colleges.  The counseling office will be using Scoir to communicate with you during your college planning process and to electronically deliver your application materials to colleges.
We are excited to be able to provide Scoir to our students and families, and we feel confident that you will find it helpful and easy to use. Before you get started, please take a moment to watch the short videos below to help you become familiar with how to use Scoir.
counselor, users, students, parents, explore