Add/Update PSAT/NMSQT Scores
Add/Update PSAT/NMSQT Scores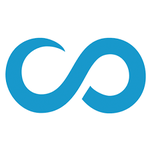 Updated by Client Success Team
Uploading College Board Test Scores to Scoir
College Board has updated the process for receiving scores. Scores must be downloaded from the download tab as shown below. If you do not see the download tab, please speak to your school's College Board Administrator.
Scoir Supports the Following College Board Bulk Imports: AP, PSAT/NMSQT, PSAT 10, SAT, SAT Subject, AP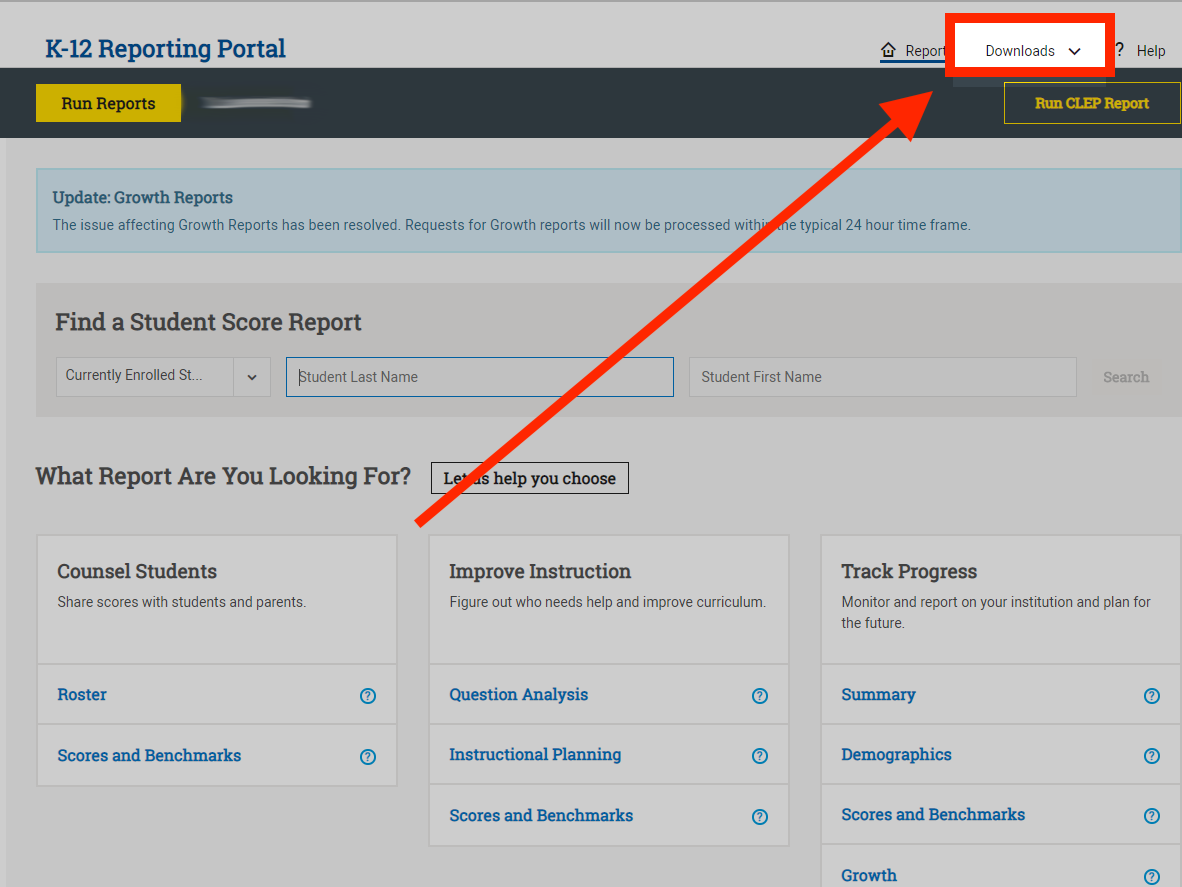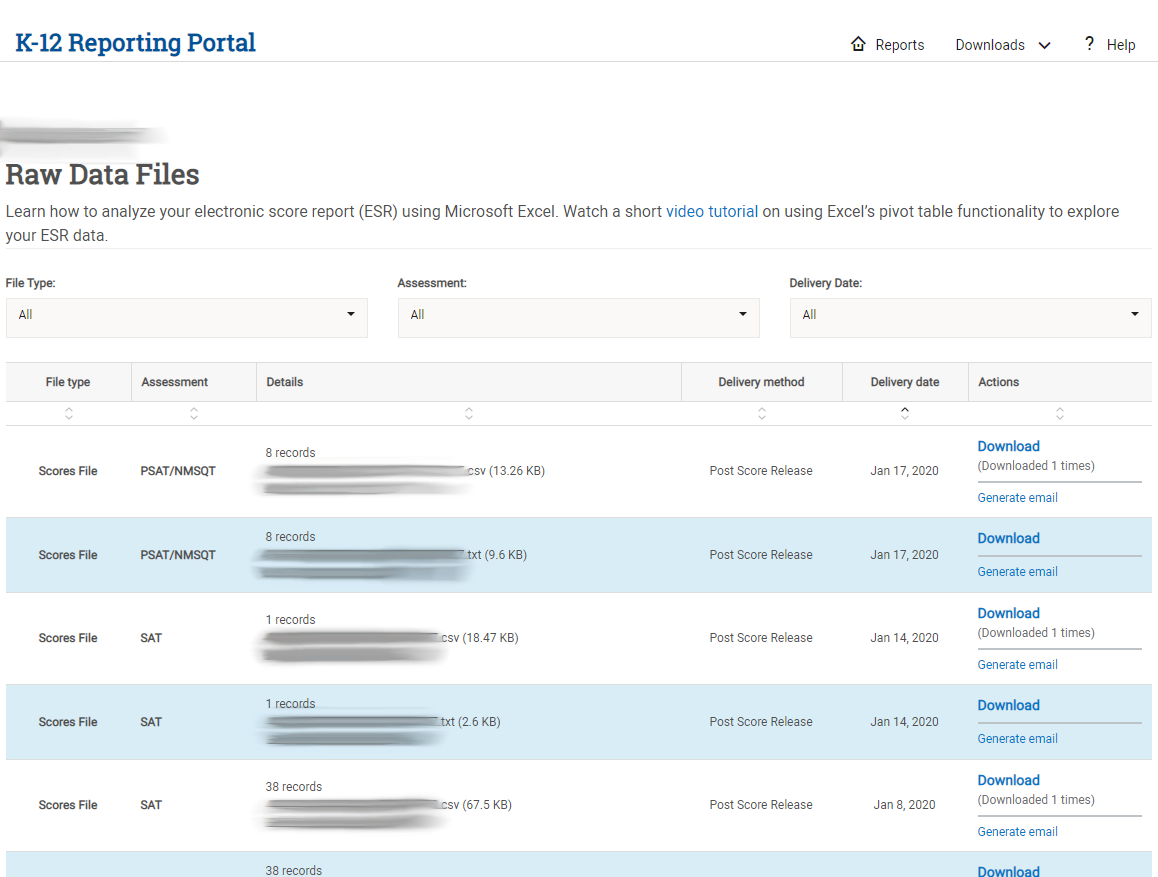 Be sure to download the correct CSV file. This can then be uploaded into the Data Management Section of Scoir.