​Managing your Scoir Drive
​Managing your Scoir Drive

Updated by Elliot
You can upload important files and links to your Scoir account to collaborate with your parents and counselor or to prepare your college portfolio.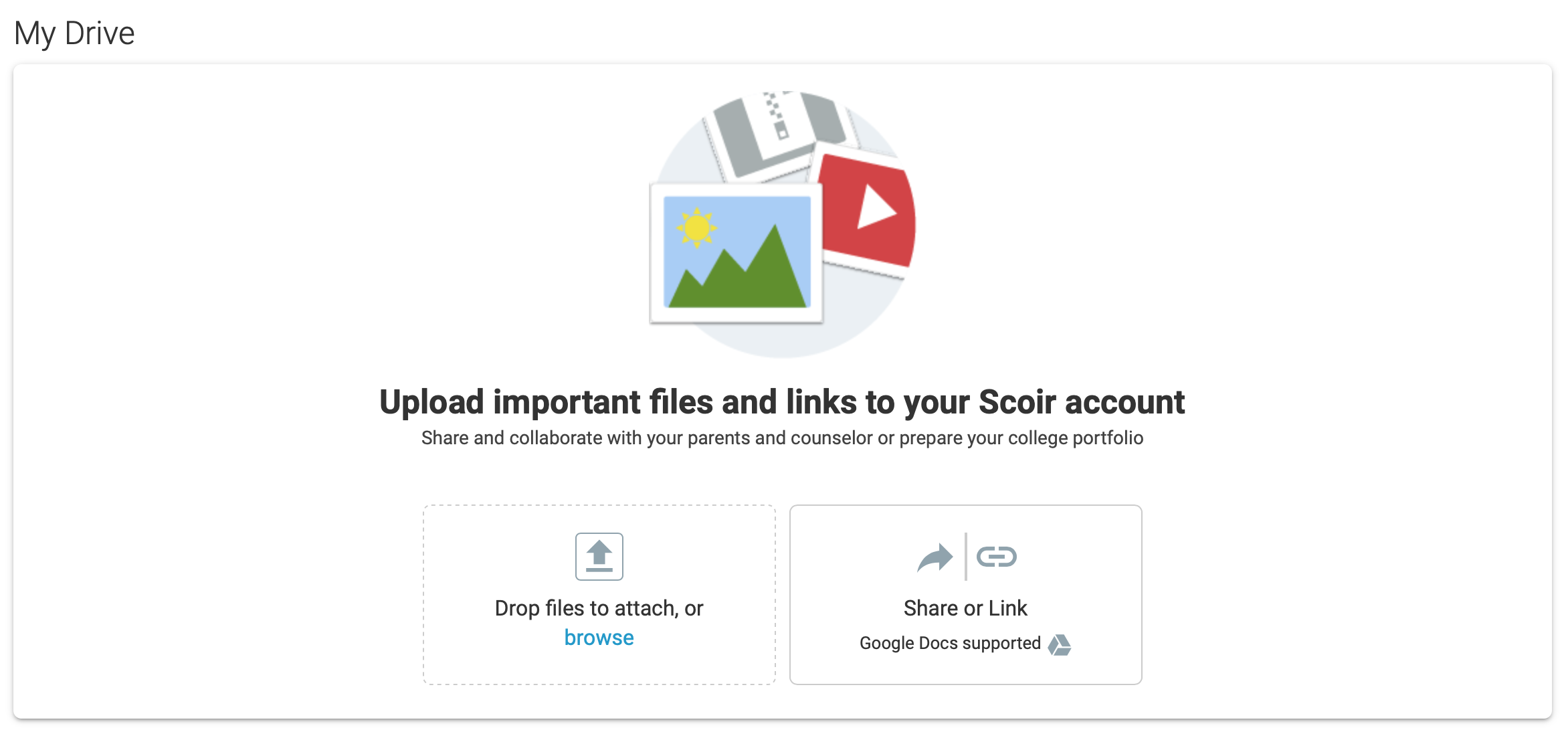 Items in your drive will be shared with your counselor and any parents linked to your account.
To add a file to your drive, click the Drop files to attach, or browse button. You can also drag and drop files directly onto the button to upload.
To add a link to your drive, click the Share or Link button, then paste the link's URL in the Paste Share Link field and give the link a title.
For more information on the Scoir Drive feature, check out
our guide .