For Counselors: Using the Message Center
For Counselors: Using the Message Center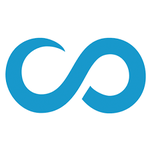 Updated by Client Success Team
Use the Message Center to keep in contact with your students, parents and guardians, and other counselors through both the Scoir desktop and mobile apps.
This article contains the following topics:
Message Center
To open the Message Center, click on the Messages icon next to your Welcome Dropdown menu.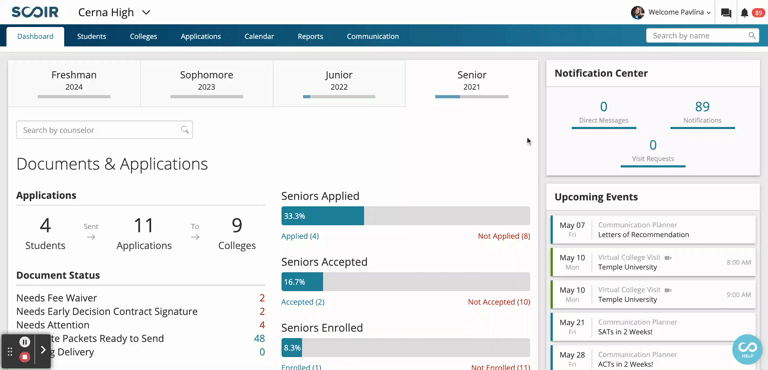 The Message Center contains two communications features, Direct Messages and Notifications.
Direct Messages are messages sent from your counselor app to a student, parent, or counseling staff members.
Notifications keep you informed of student, parent, and college representative activity with your school.
Click on one of the options to select which feature to view.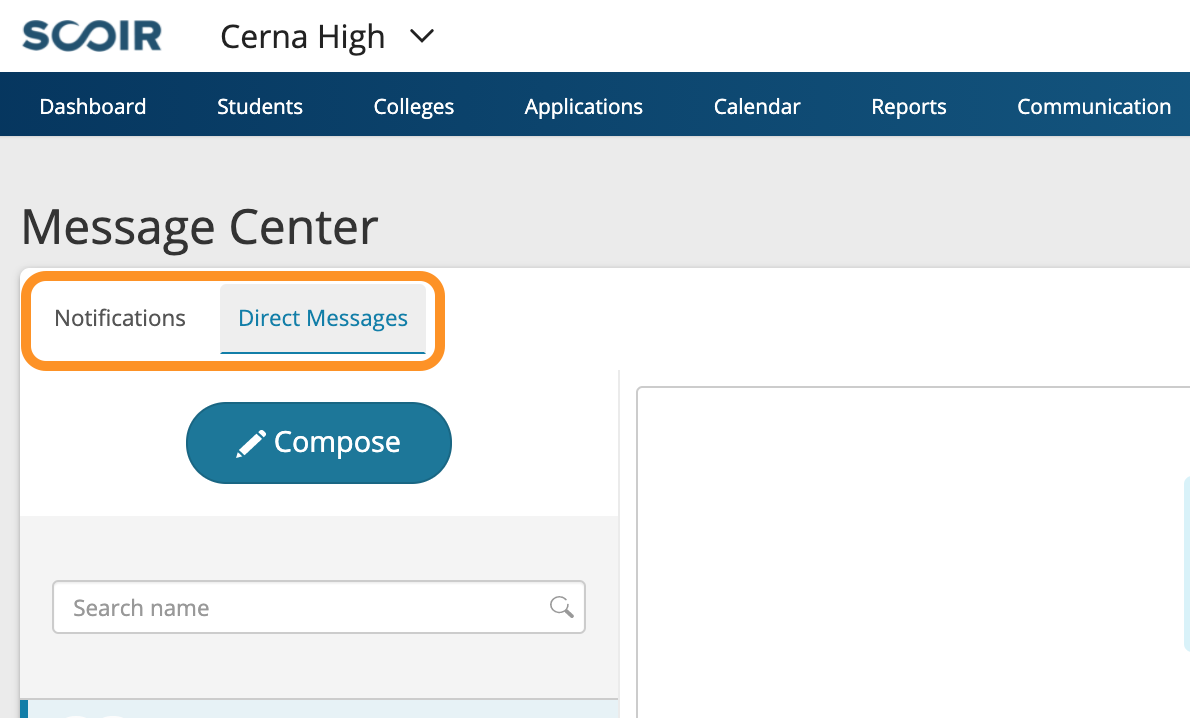 Direct Messages
To compose a direct message, click on the blue Compose button.

The message text box will appear at the right side of the page.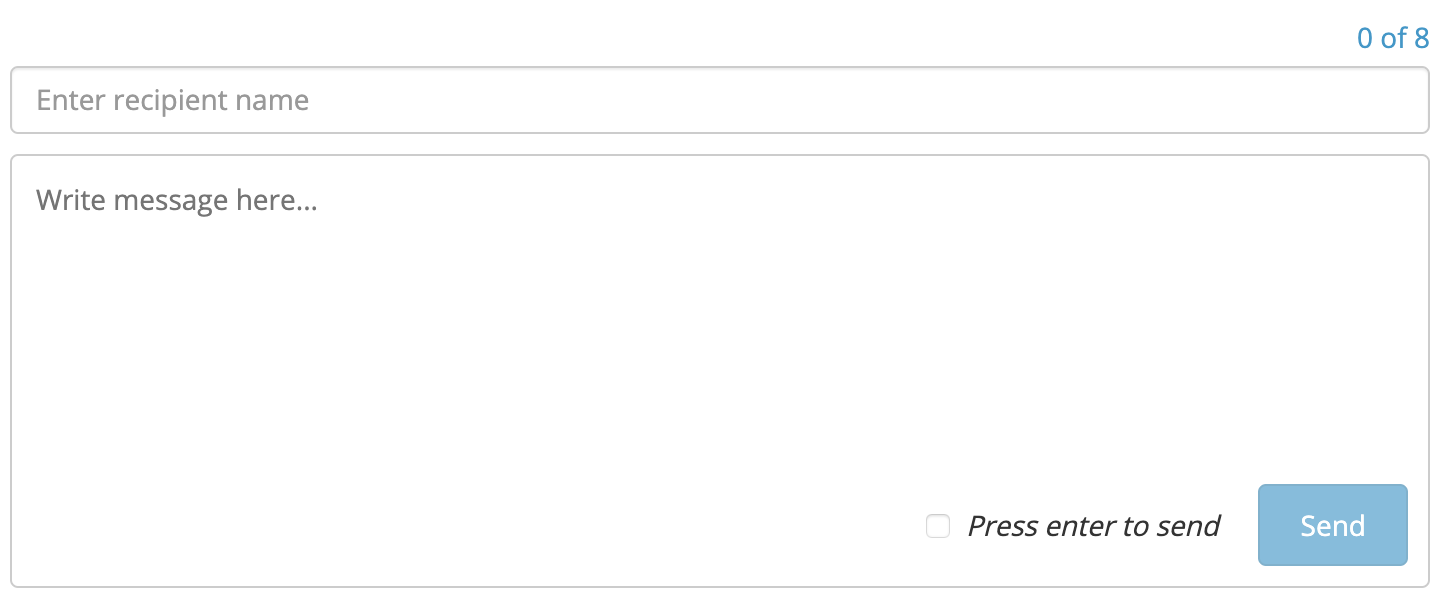 Enter the names of your recipients in the Enter recipient name field. You can add up to 8 recipients to your direct message.
If you need to message more than 8 users at once, use the emailing option from Student Roster.
Compose your message, then click Send to send your message to the recipient.
Your recipient will receive a notification that they have been messaged. If your recipient is using the Scoir mobile app, they can also receive an immediate push notification on their phones for instant communication.
Time-stamped responses will now appear in the Message Center, similar to using text messages on a phone.

Additional information for quick reference is now available such as the recipient's class year, GPA, standardized test scores, and an overview of colleges followed by the student.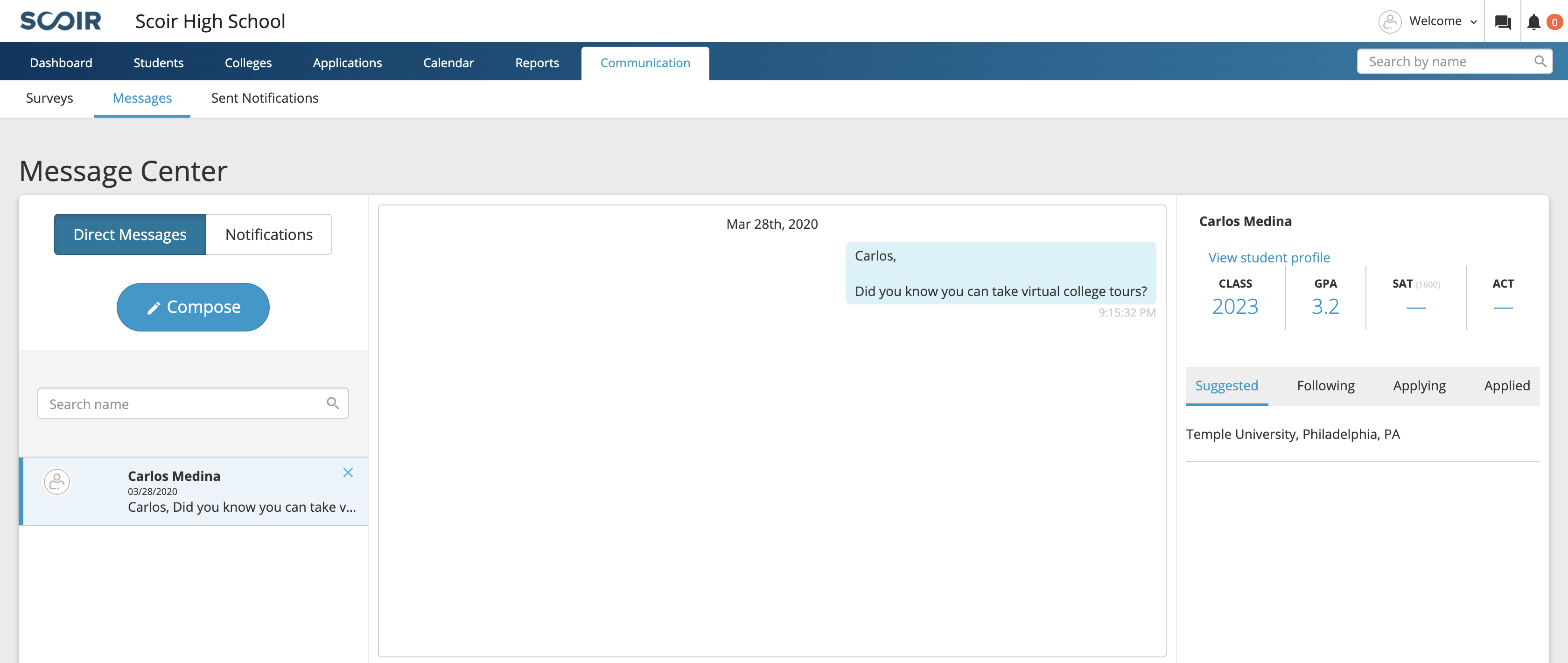 The Message Center makes it easy to follow multiple messages at once. Any active message chains with students, parents, and counselors will appear on the left side of the screen. Click on the recipients name to view respond to direct messages.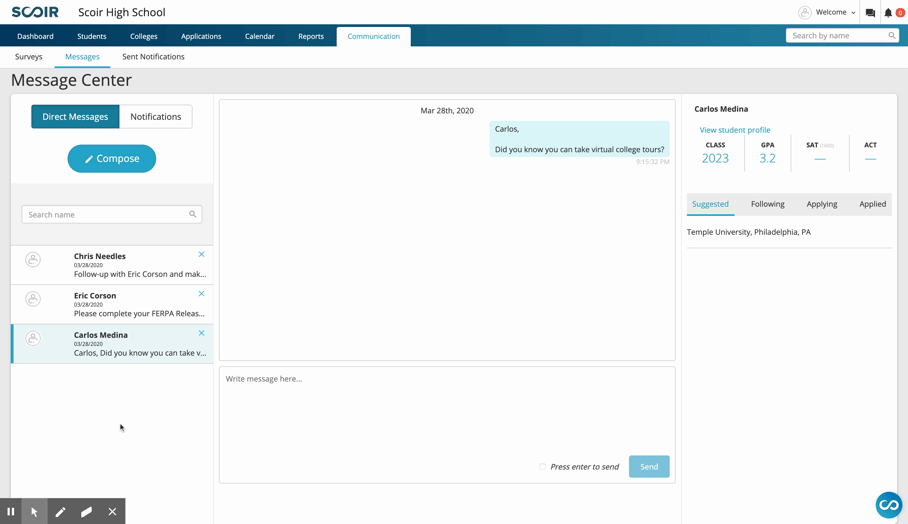 Notifications
Counselors receive notifications of college rep visit requests, student invitations, email center messages, counselor assignments, and more. You can configure your notifications within your Notification Settings.
To view your notifications, click on the Notifications button.
Notification summaries with time stamps will appear on the left side of your screen.
Click on a notification summary to view the full notification.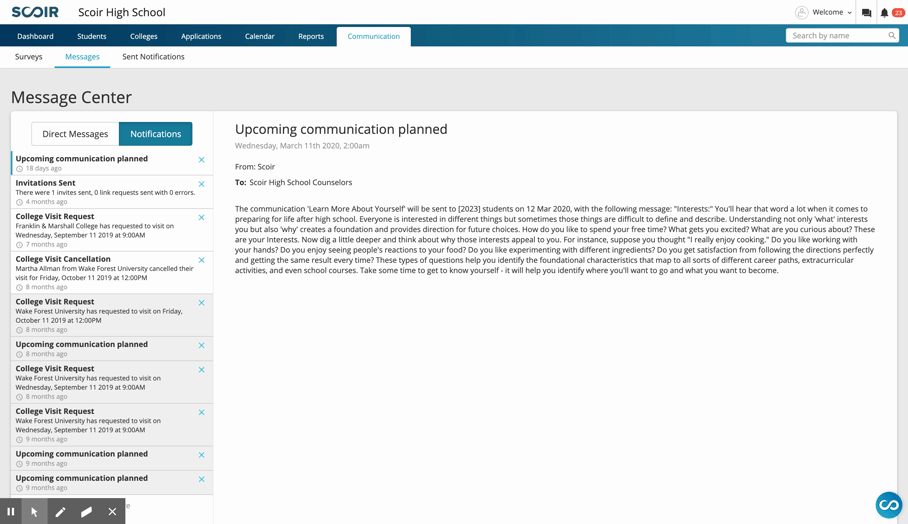 If you are not logged into Scoir at the time a communication comes in, in addition to the Scoir Message Center notification, you will receive an email alerting you that you have a message.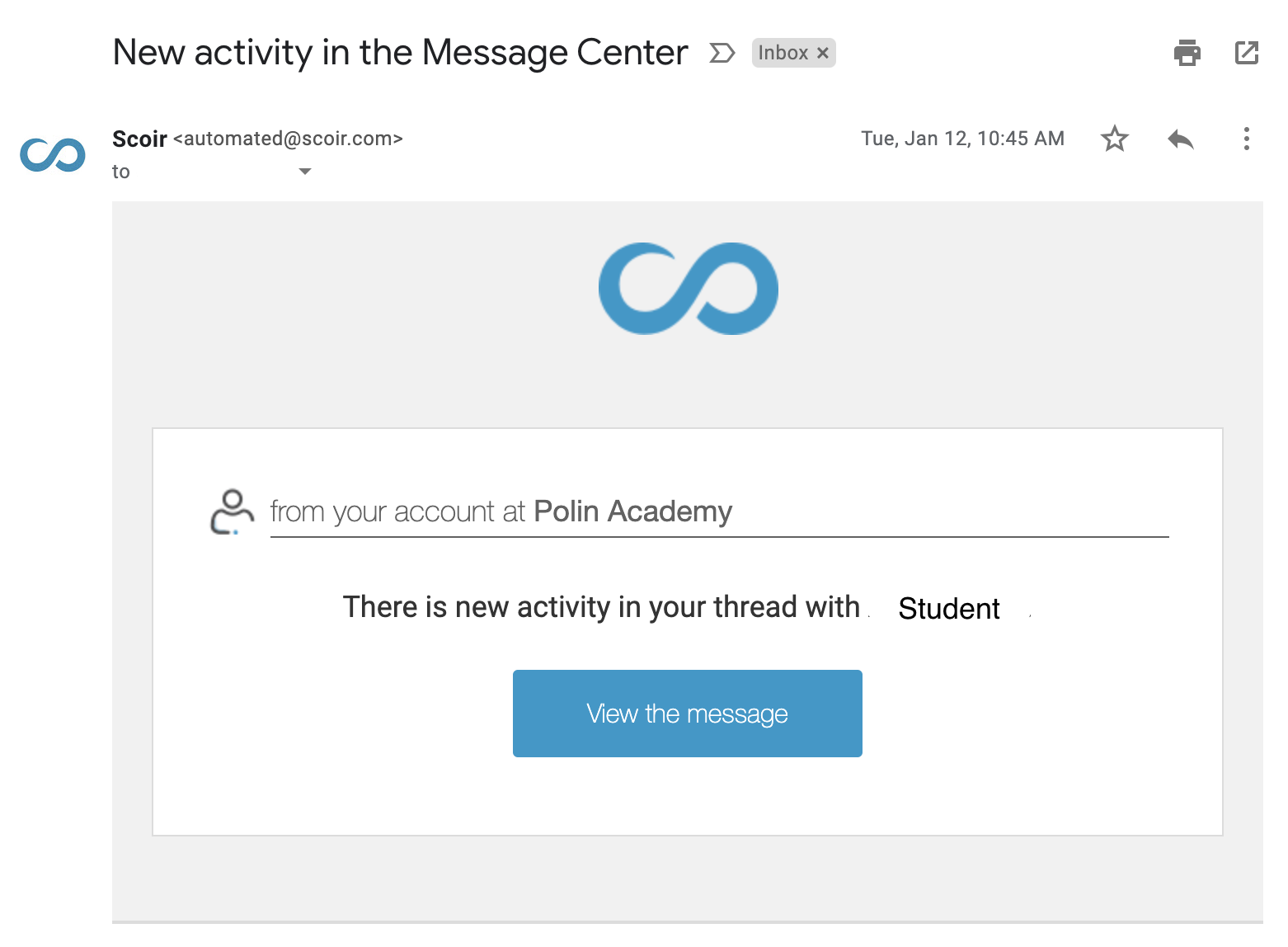 If you have our Scoir mobile application, and are not logged into Scoir at the time a student sends you a message, you will receive a push notification through the app.
communication, message-center, messages