Individual Assign or Re-assign Counselor(s) to Students
Individual Assign or Re-assign Counselor(s) to Students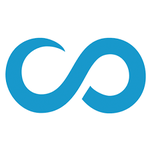 Updated by Client Success Team
The import process does import counselor names on student records, however, these do need to be 'assigned' in Scoir for the counselor to be connected with the student.
There may be times when you want to assign a specific student to a specific counselor or change a counselor assignment. There are two ways to do this.  The first is to go directly to the students' profile screen, next to the student's name at the top, click the Edit icon in the student information tile.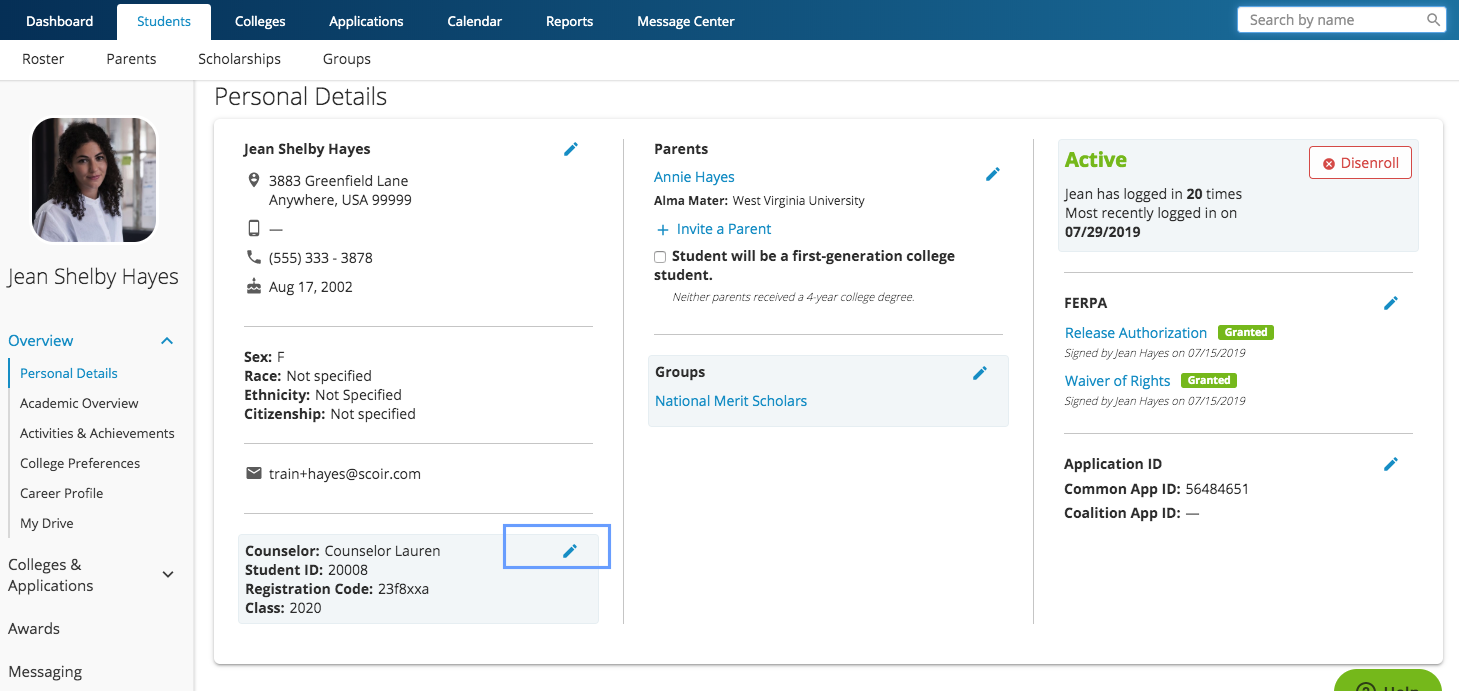 Then type in the name of the counselor you want to assign to that student in the Assigned Counselor field, and click Save.
The second way is to navigate to the student roster page. Select the student tile by clicking in the white space. You may select any students on one page at a time. From the Actions drop down, choose Assign Counselor.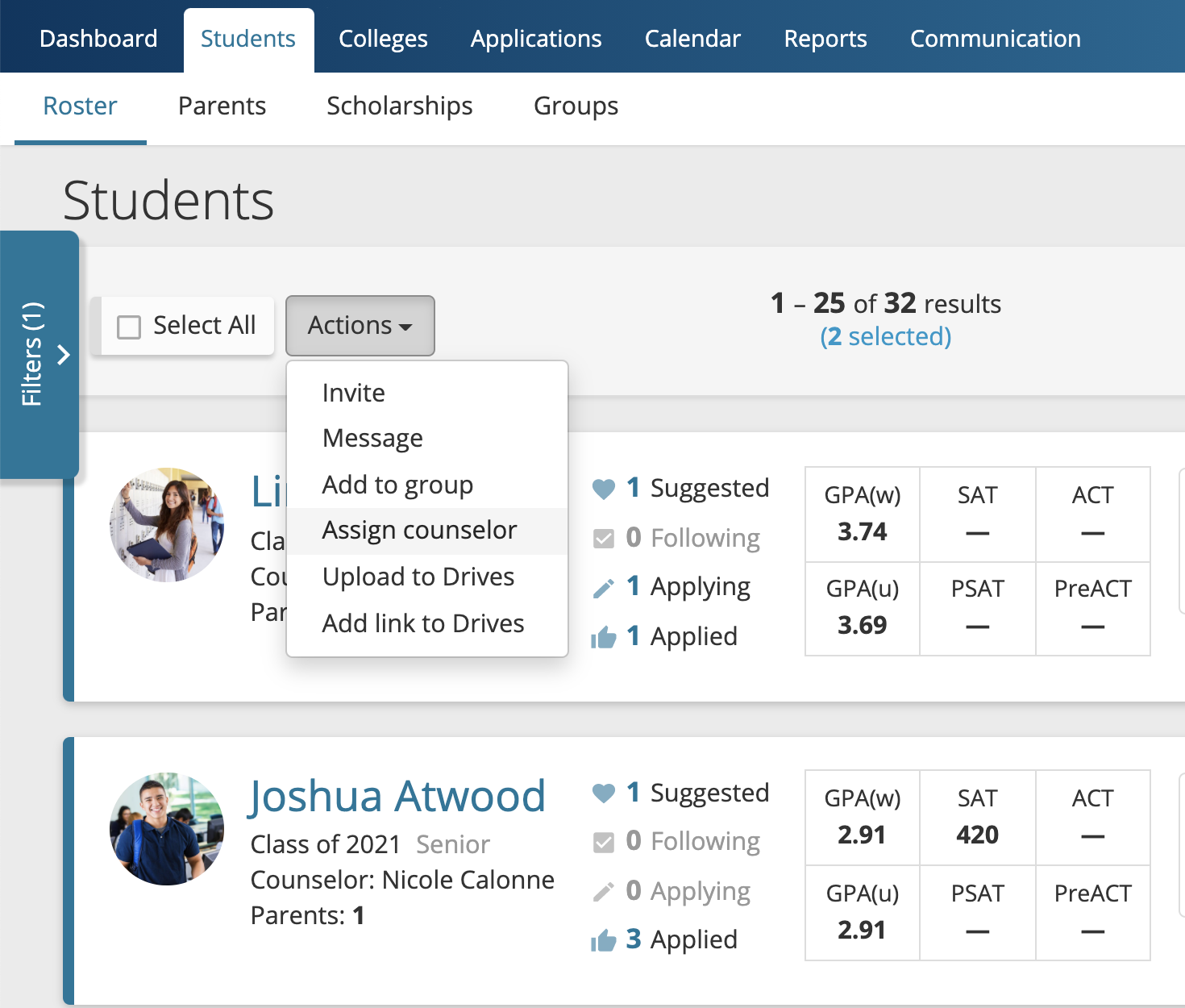 Type the name of the counselor in the box. Then click Save Changes.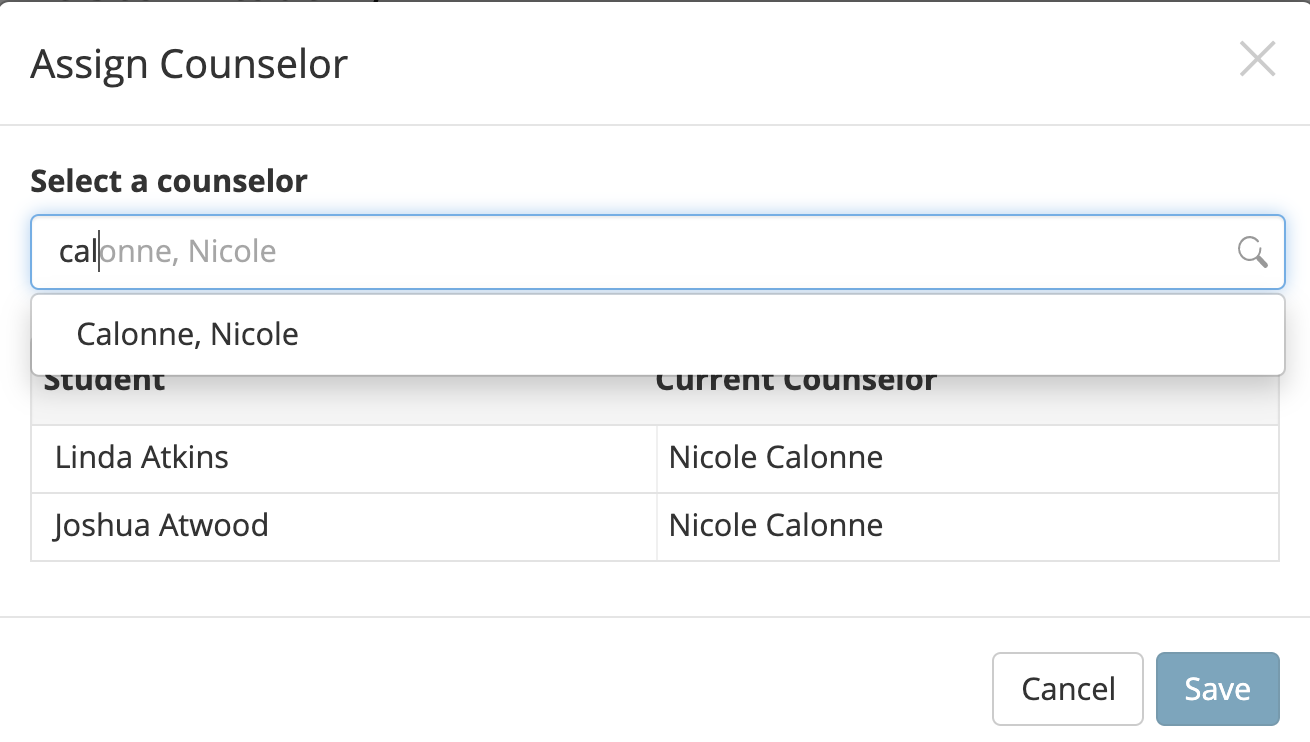 The counselor is now re-assigned!
counselor, users, students, parents, explore