The Counselor/Teacher Role

Updated by Elliot
Team Members in Scoir can be both counselors and teacher/recommenders at the same time!
To see how this role can be assigned see the article here: Assigning Roles and Permissions
As a counselor/recommender to see and respond to outstanding recommendation requests, choose Applications --> Recommendation. Your Recommendation requests will be available at the top of the page.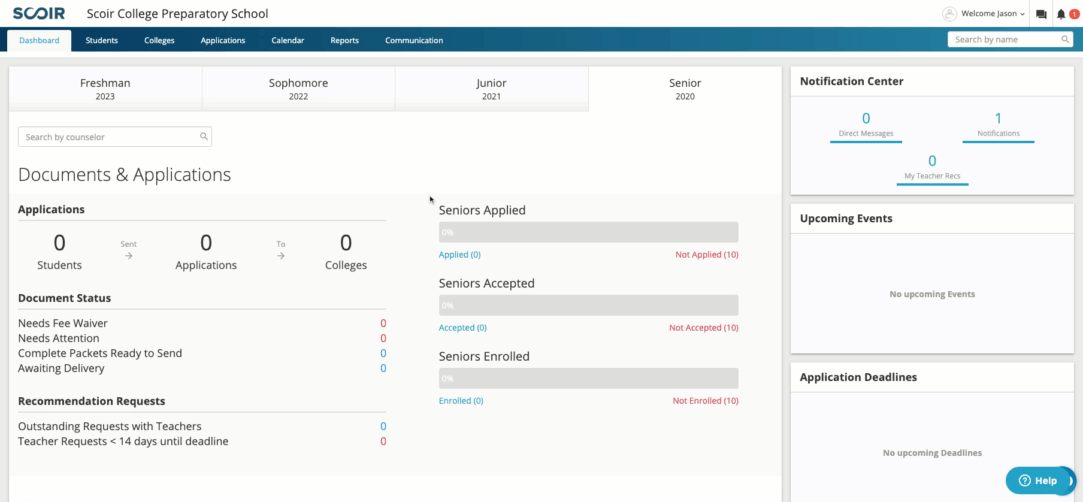 Please Note! Counselor Recommendations and Teacher Recommendations are separate. Counselor recommendations are discussed here: Add A Counselor Recommendation