For Counselors: What is the Status of Individual/Bulk Application Documents
For Counselors: What is the Status of Individual/Bulk Application Documents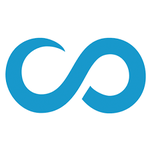 Updated by Client Success Team
After documents have been forwarded to a college, the status can be verified individually or in bulk.

Individual Status:
Search for the student by name and navigate to the College & Applications tab.
 Last Delivered indicates the date t
Once there, locate the send documents tile to review. Open the tile and navigate to the bottom of the tile to view document status. Last Sent indicated the date the application materials were forwarded to the college. Last Delivered indicates the date the application materials were downloaded by the college. Documents can be sent and resent directly from the students' college tile.


Bulk Status:
To view all of the students' application materials which were sent to colleges, navigate to the Applications tab in the blue ribbon at the top of the page, then Track.

Once there, either filter by college by using the filter tool on the left, or selecting the college from the list. Click View Details to open the student list. Here notice the application type is listed along with a list of the materials which were sent and the date sent/received. In this example, the different ways to filter schools using the filter feature is being shown.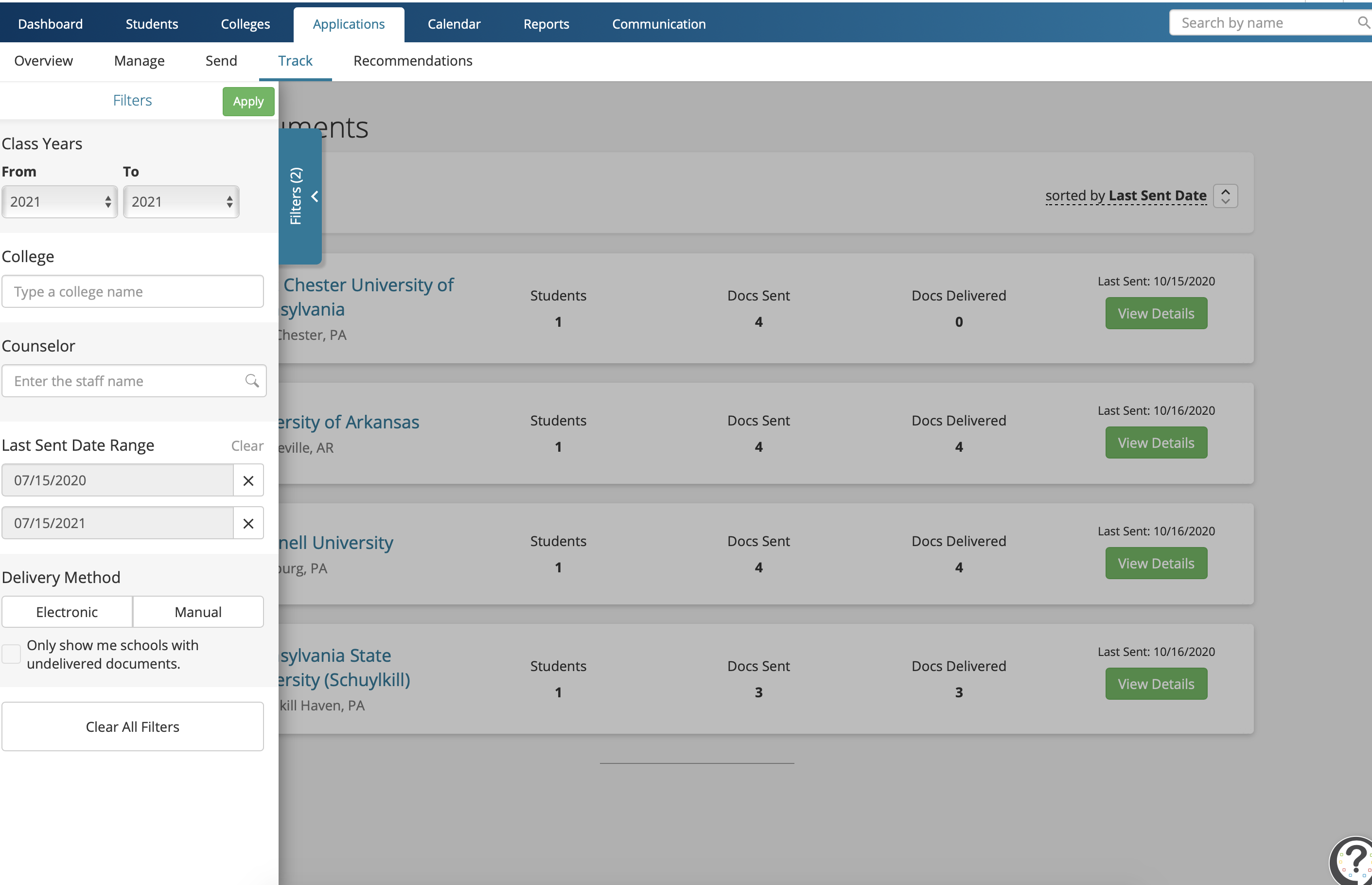 counselor, applications, track