Importing ACT Scores to Scoir via Disk
Importing ACT Scores to Scoir via Disk
To help make importing test scores easy, Scoir has added the ability to import ACT scores directly from your purchased disk!  Go to your name in the top right corner.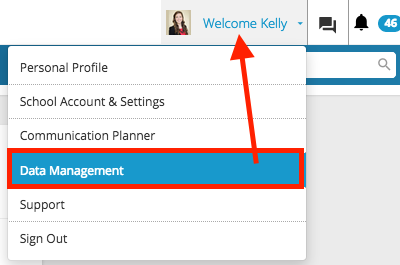 Navigate to Data Management. 
Go to the ACT Score Update section and select the Import ACT Scores.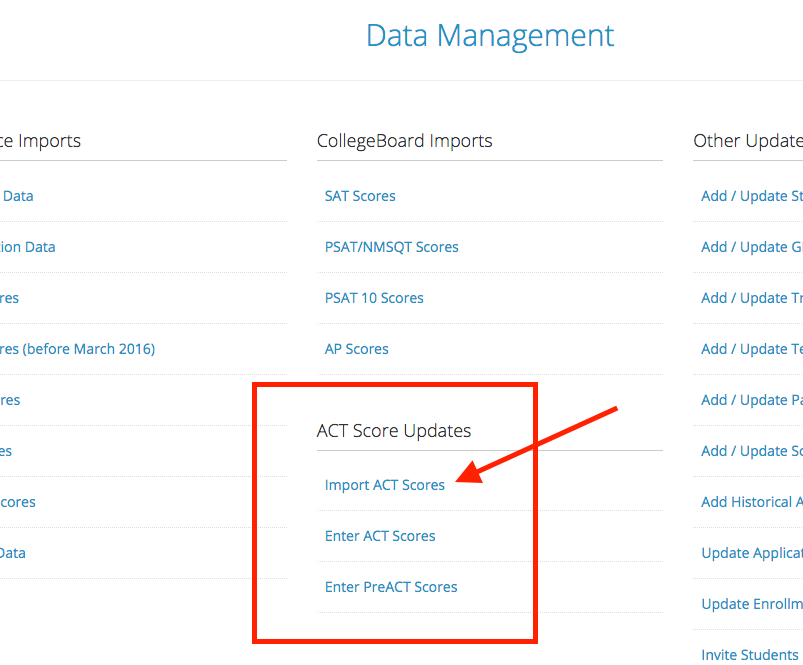 Chose a file by selecting the disk drive or the folder where the information is stored. 
The ACT is a text file, so it works a bit differently than the College Board files.  This fill will automatically be imported once it is selected.  There is no field matching for ACT.  A successful import or errors will be displayed immediately after the file has run.