Enable YouScience Access for Students
Enable YouScience Access for Students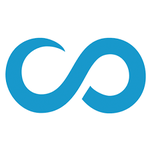 Updated by Client Success Team
Scoir has partnered with YouScience to provide your students with free career and aptitude assessments. Use this guide to learn about your YouScience options and how to enable access to the YouScience assessments for your students.
NOTE:  This feature is only available to clients on Scoir prior to December 2022. You must reach out to Scoir (your customer success manager or Scoir support) to change these settings.
To begin, click on the welcome dropdown menu, specifically School & Account Settings. On the Account Settings page, locate the section labeled Career Profiles. This is found under the Student Permissions heading.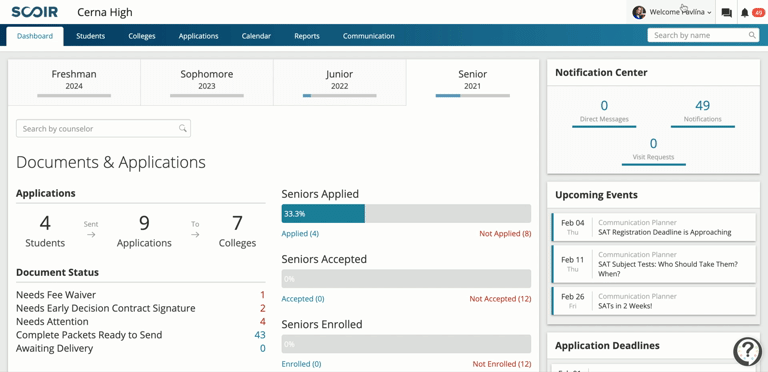 To enable YouScience assessments for your school, you will need to ask Scoir to toggle the Enable YouScience Access switch. Let them know what class year you would like students to have access to the YouScience assessments. You can either allow YouScience access for all current students, regardless of class, or you can limit YouScience only to those students beginning in a specific class year.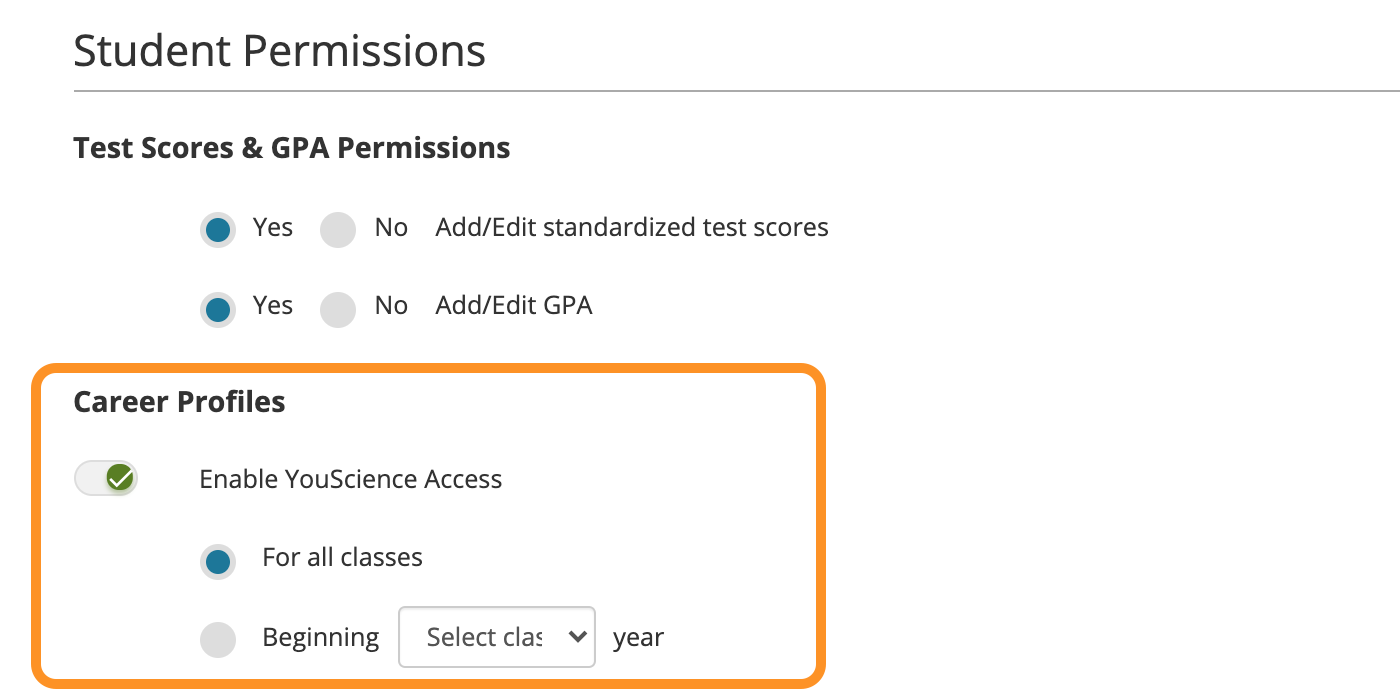 To learn more about the YouScience assessments and integration, view our YouScience guide.
counselor, my-high-school, account-settings