For Colleges: Configuring Document Delivery via API
For Colleges: Configuring Document Delivery via API
What is an API?
The Scoir API (Application Programming Interface) gives your development team the ability to configure and download student batch files, including transcripts and other supporting documentation, and makes it easier for your school to utilize our document delivery features in your admissions workflow.
Scoir provides several ways to download student data files:
Colleges can log-in to their registered Scoir account and download documents
Colleges can be provided with an API authentication key to use the Scoir endpoints and create their own API script. create their own API script
Colleges can integrate using SFTP 
Connecting with the Scoir API
Our API gives your development team three options to call for student data files:
Return a list containing all batches
Return a single batch by ID
Mark a batch as received 
In order for your development team to connect with our API, we require an authentication key. 
To request an authentication key, follow these steps.
Go to the Configure Integrations tab.
Select API Setup.



Click Let the support team know I'm ready! to send a message to our team and request your key.



Once your unique key is generated, you will have access to the API Integration tab under Documents.*

More information on our API specs can be found by clicking developer docs.


Here you can authorize integration with each of the three separate calls of our API.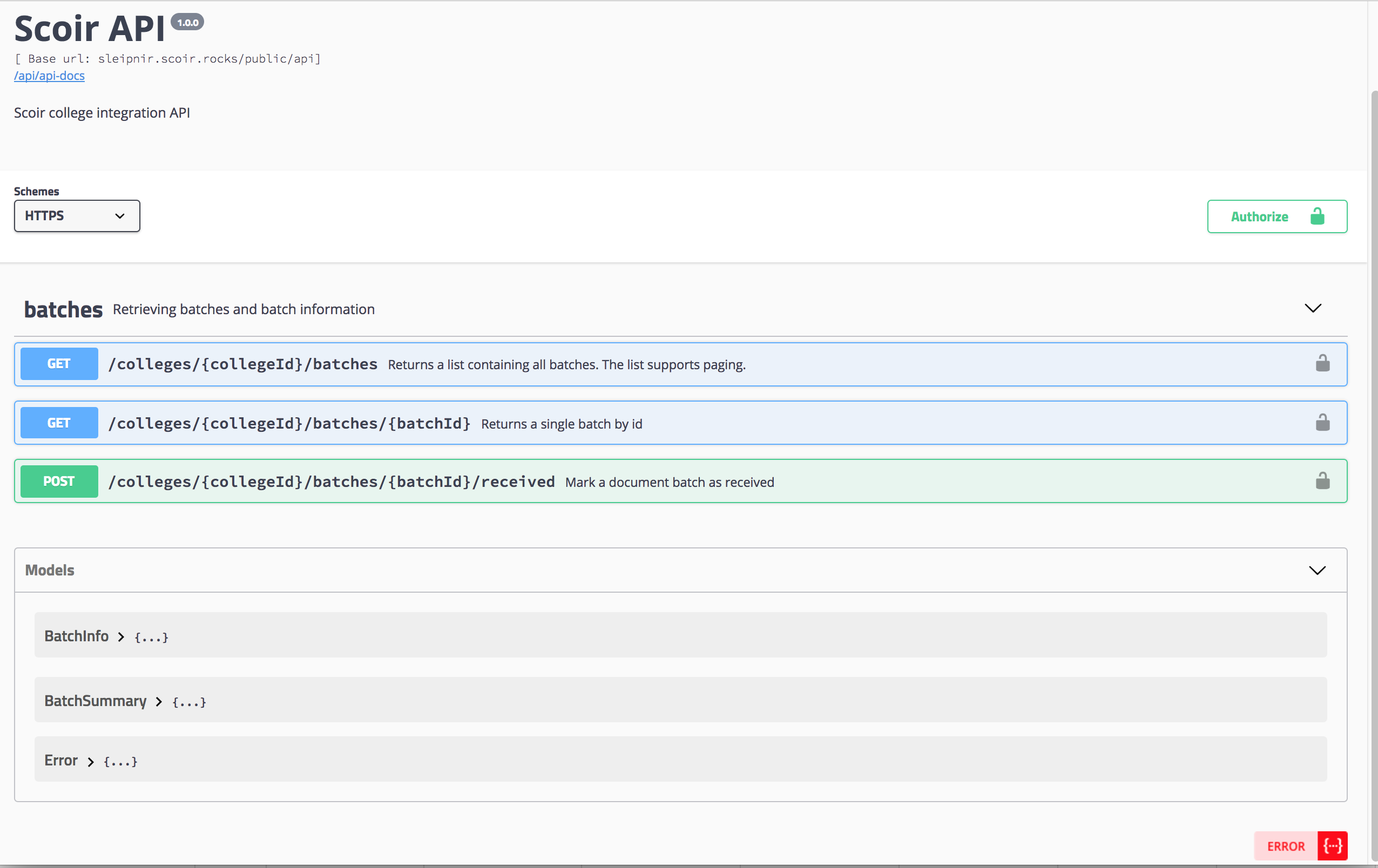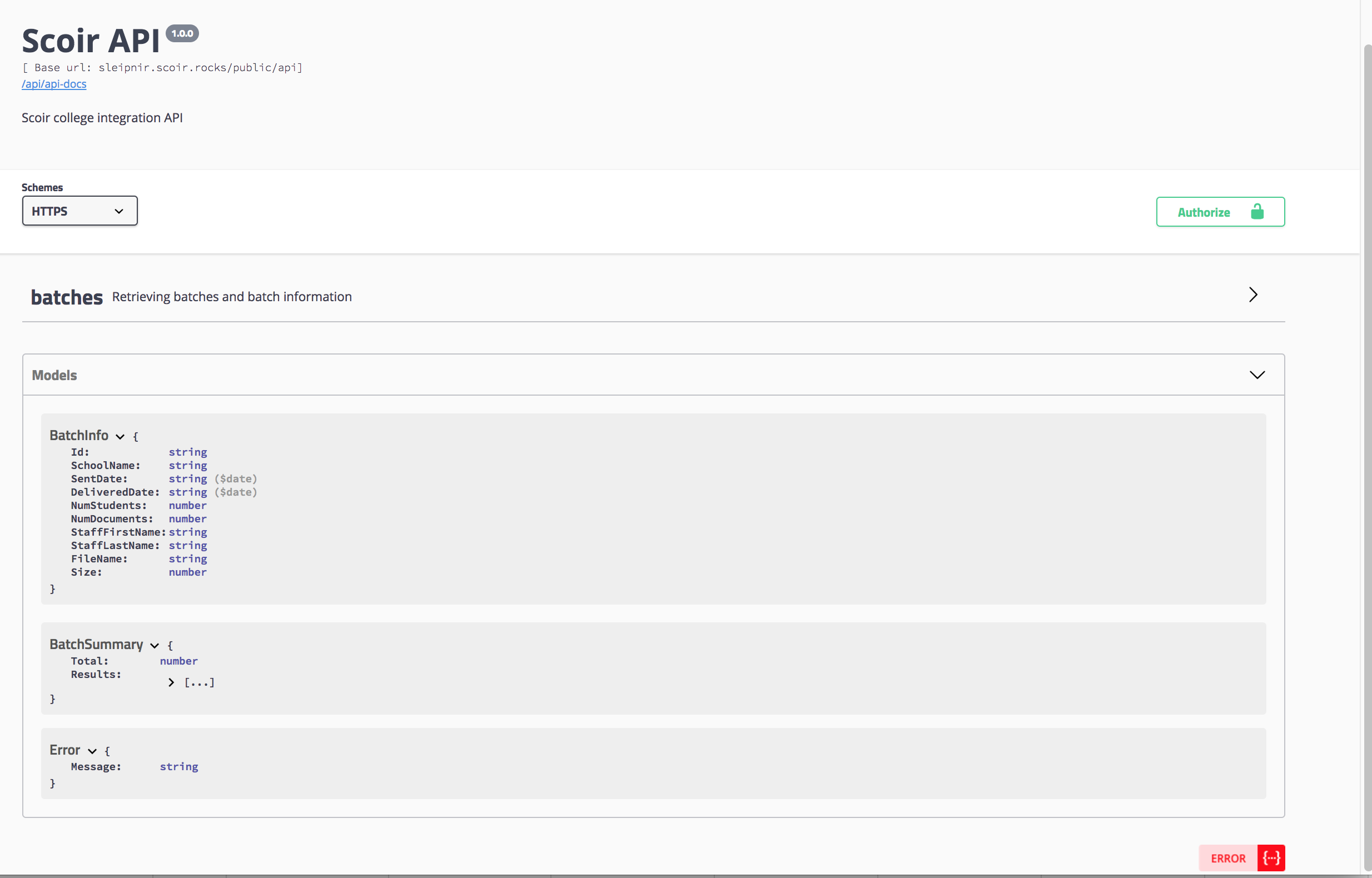 *NOTE: Once your key has been requested and generated, it is operating in test mode only, and must be fully enabled by the SCOIR team after testing is completed.