For Counselors: Bulk Messaging Your Students
For Counselors: Bulk Messaging Your Students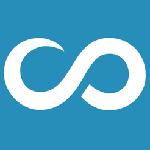 Updated by Chris Needles
Sometimes you might want to send a message to a group of students. Whether it be an approaching deadline or a friendly reminder, Scoir makes it easy to communicate with multiple students at once with the Bulk Messaging feature.
To begin, click on the Students tab in your Counselor app, then select Roster.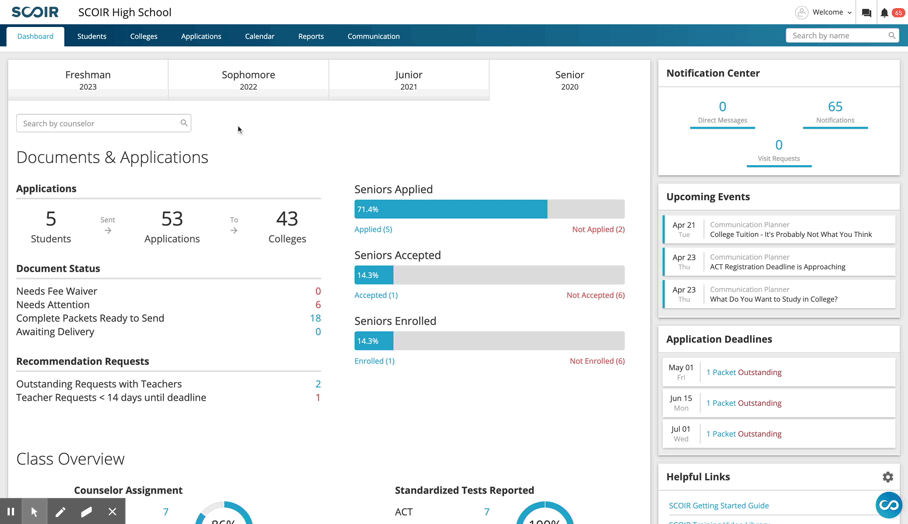 By default, all students will appear in your roster. If necessary, use the filter to select a specific class year or group of students.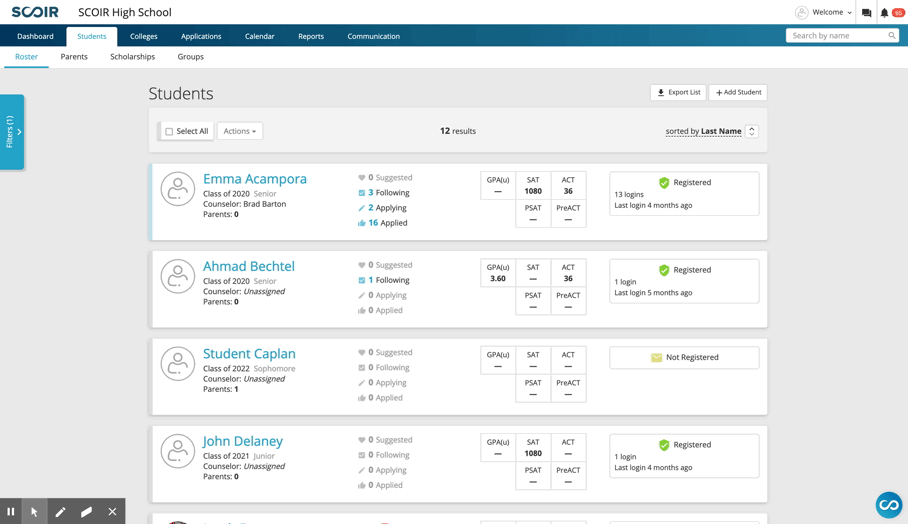 Click Select All to select all students in your roster. Then, click on the Action button and select Message to compose your message.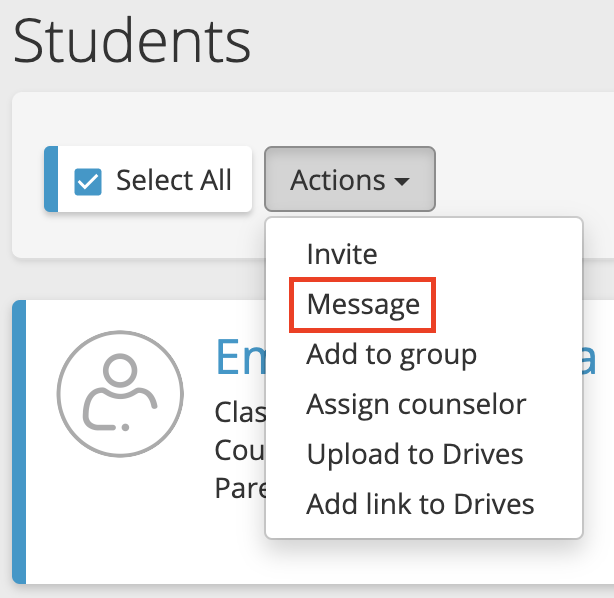 The Send a Message to Students box will appear.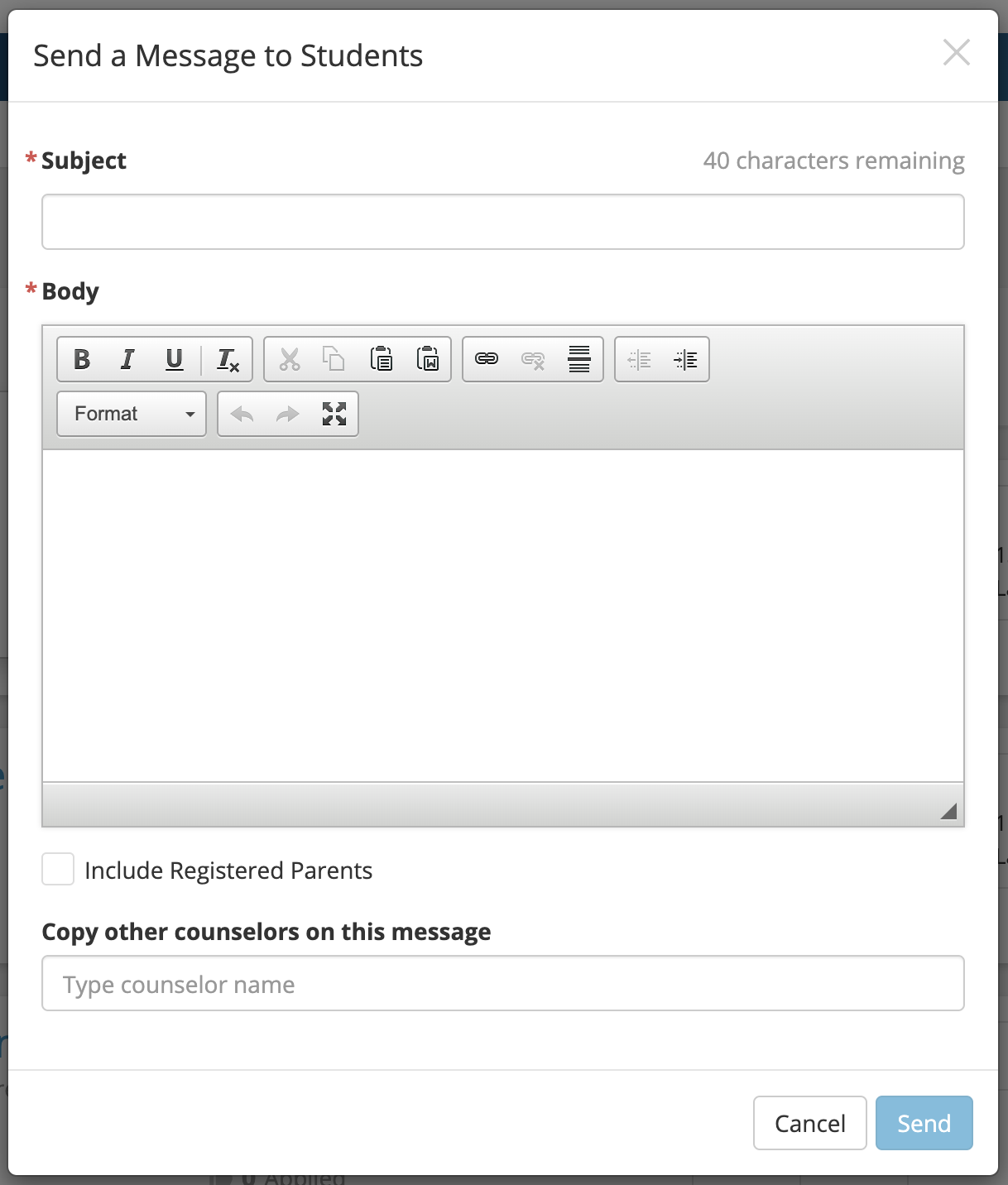 Compose your message and enter a subject line, just like an email.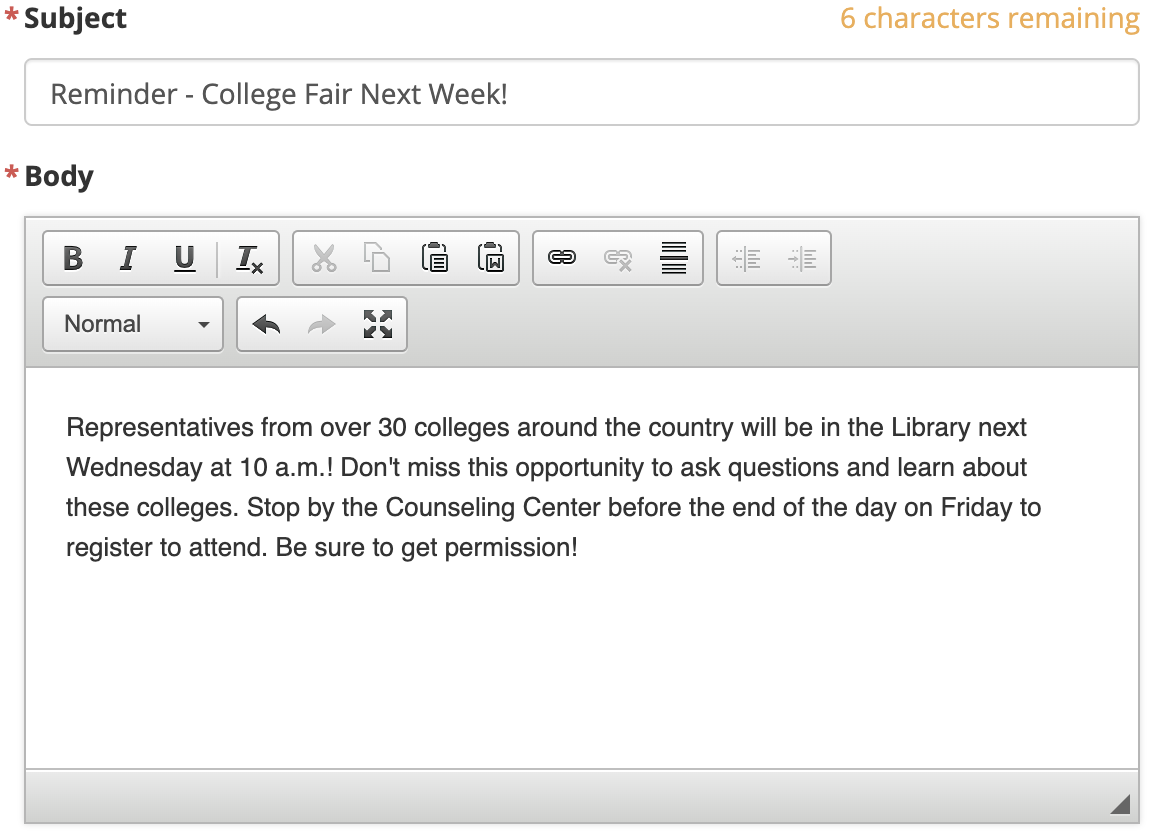 If you wish to also send your message to the parents of your students, check the Include Registered Parents box.

You can copy other counselors on your message by entering their names in the Copy other counselor box.

Click Send to finish your bulk message. Your students will receive your message in their Message Center.

communication, message-center, messages