(Bulk Action) Inviting Users
(Bulk Action) Inviting Users

Updated by Elliot
Navigate to Users in the Welcome Dropdown
Select the team members you wish to invite with the checkbox to the left of their name
Choose: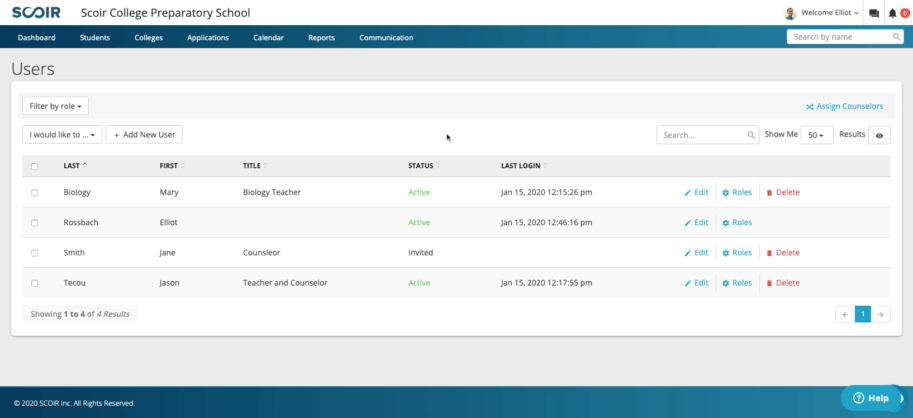 A red x indicates they have already been registered, so no invite will be sent.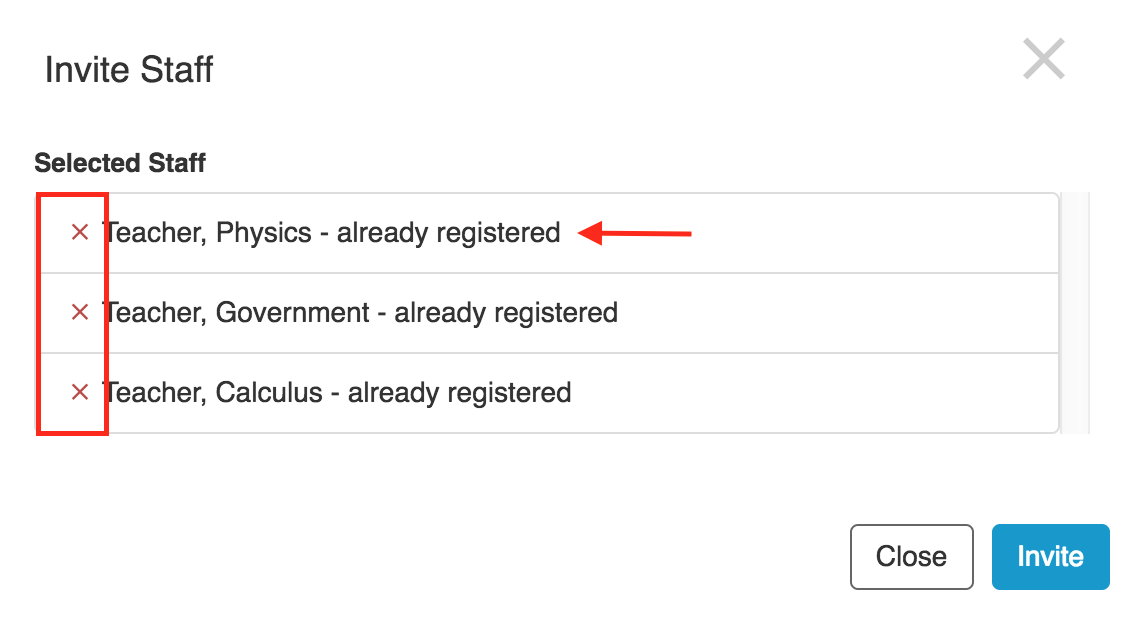 The two small arrows indicates that the staff member has already been invited but has not registered.  The staff member will be re-invited if invite is selected.

counselor, users, students, parents, explore