For Students: Adding and Updating Parent/Guardian Information
For Students: Adding and Updating Parent/Guardian Information

Updated by Elliot
Inviting Parents/Guardians
You can add or edit parents/guardians and invite them to link to your account by clicking the + Invite a Parent button.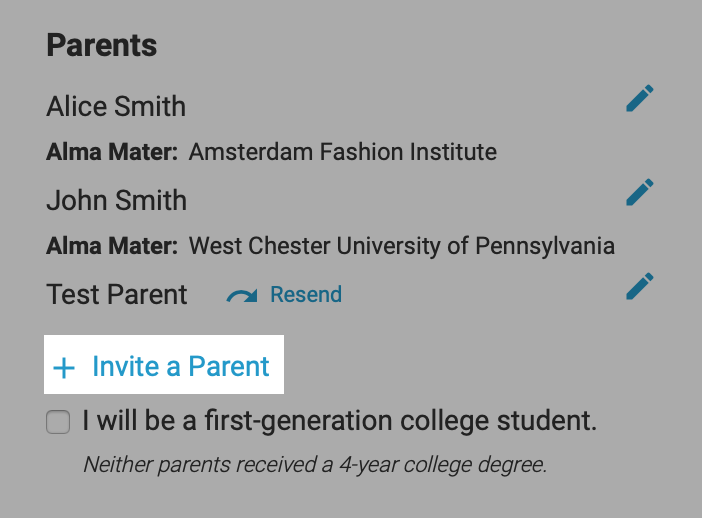 You will be presented with an edit window to provide the parent/guardian's first and last name, email address, and education history.
Removing Parents/Guardians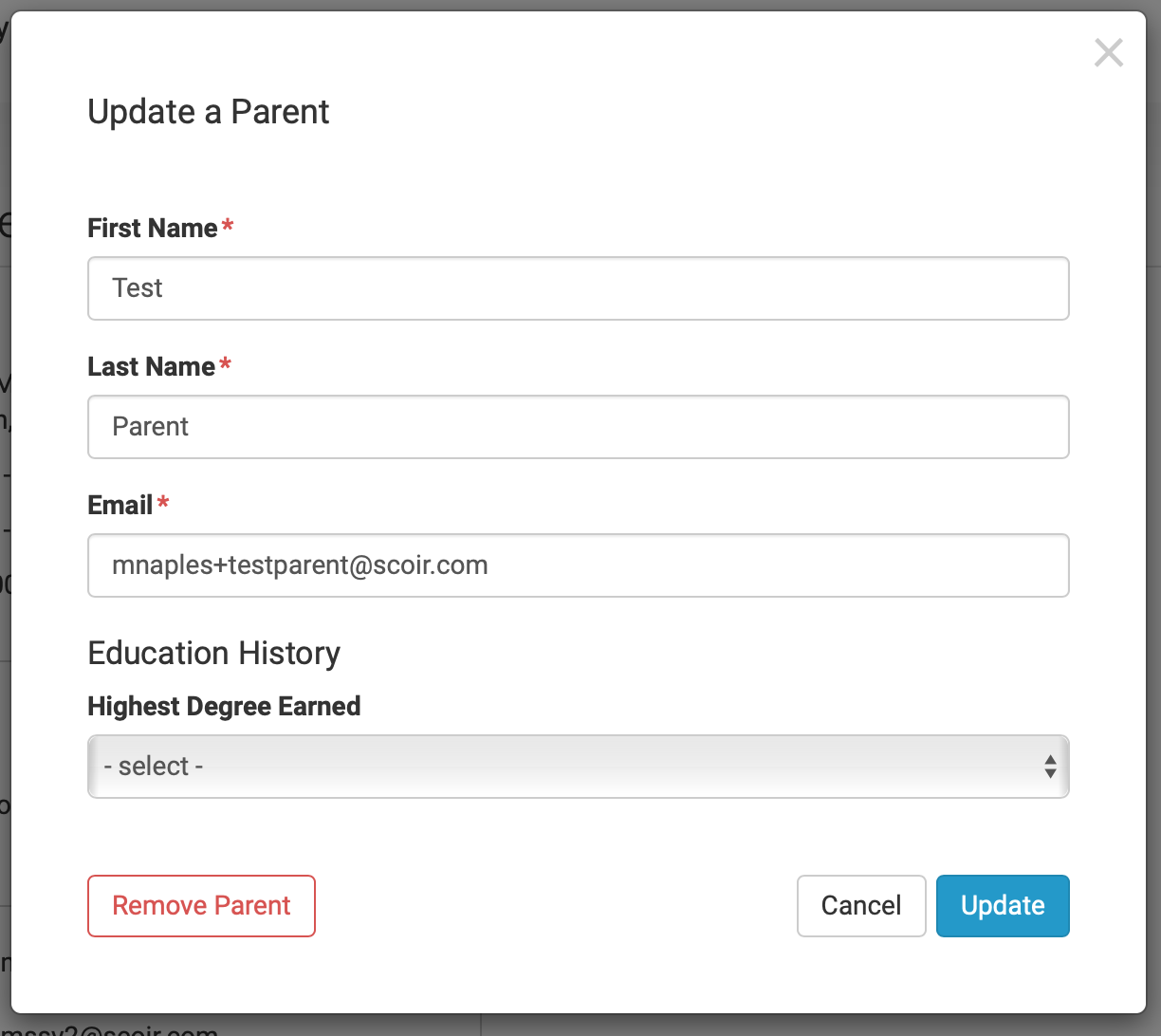 You can remove parents/guardians from your account by clicking the Edit button next to their name, then clicking Remove Parent. Note that this will only remove the parent/guardian from your student account, and will not delete the parent/guardian account all together.
Education History
To add a parent/guardian's education history/previous schooling, select their Highest Degree Earned from the drop-down menu. 
If you selected 'Some College, No Degree Earned' or greater, you will be required to provide a school name and degree. You can add additional schools and degrees by clicking the + Add a School button.
When you're finished, click Invite to send an invite to the parent/guardian's email inbox and close the window.
You can indicate that you are a first-generation college student by checking the checkbox.
How do I add parent info information
How do I update parent information
Updating parent information
Adding parent Information