Adding and Updating Parent Information
Adding and Updating Parent Information

Updated by Elliot
Parents
Inviting Parents
You can add or edit parents and invite them to link to your account by clicking the + Invite a Parent button.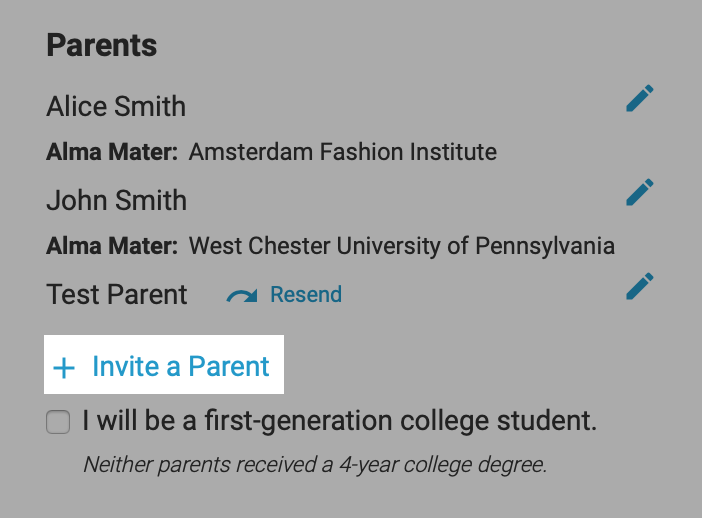 You will be presented with an edit window to provide the parent's first and last name, email address, and education history.
Removing Parents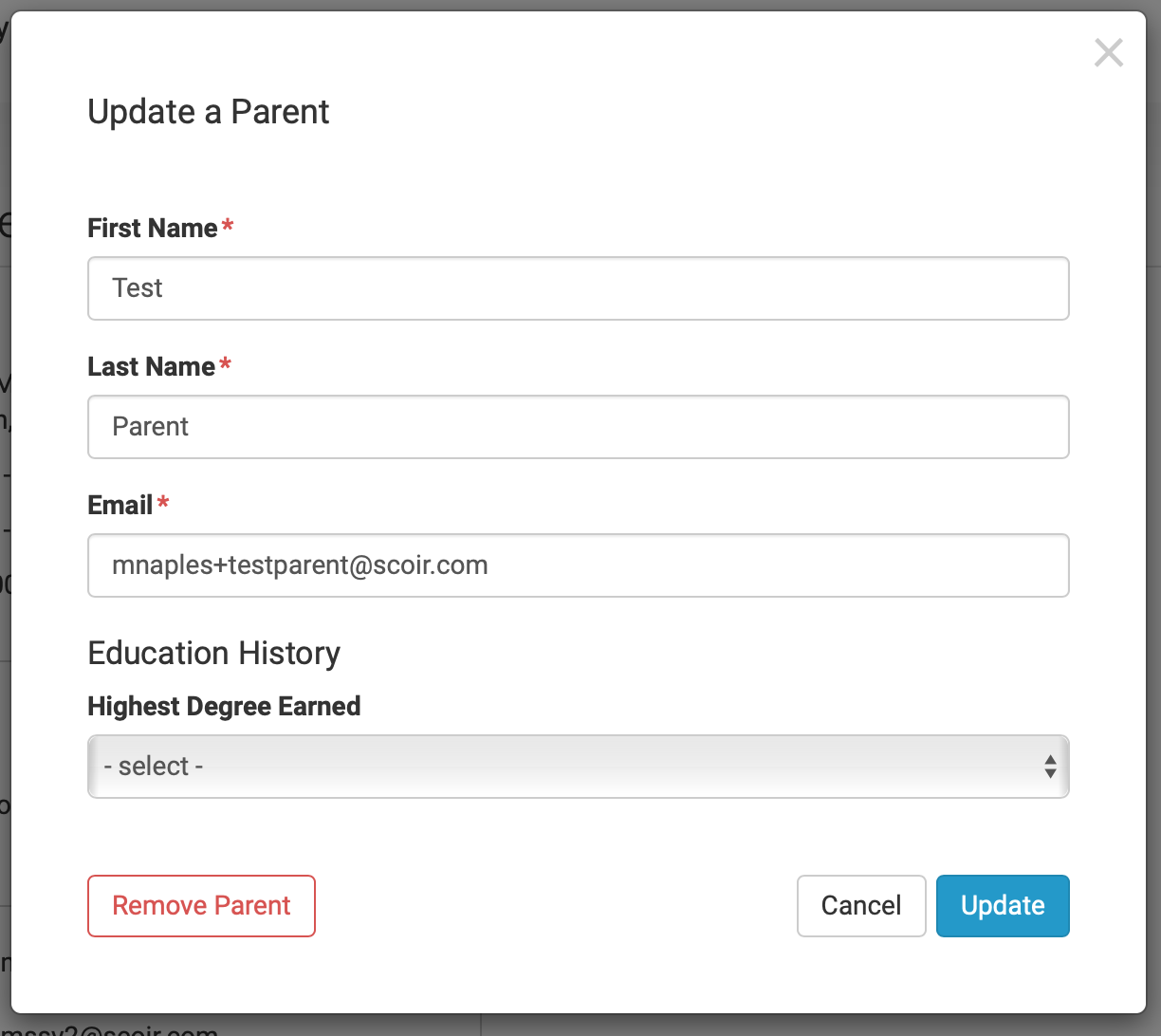 You can remove parents from your account by clicking the edit button next to their name, then clicking Remove Parent. Note that this will only remove the parent from your student account, and will not delete the parent account.
Education History
To add a parent's education history, select their Highest Degree Earned from the drop-down menu. 
If you selected 'Some College, No Degree Earned' or greater, you will be required to provide a school and degree. You can add additional schools and degrees by clicking the + Add a School button.
When you're finished, click Invite to send an invite to the parent's inbox and close the window.
You can indicate that you are a first-generation college student by checking the checkbox.
How do I add parent info information
How do I update parent information
Updating parent information
Adding parent Information