Bulk Add/Update Student Transcripts
Bulk Add/Update Student Transcripts
Uploading transcripts can be done individually in the student profile. The bulk transcript feature provides the ability to more efficiently upload and match PDF transcripts to students in a centralized wizard.
This article will walk you through the steps of the process. All you need to start is a single PDF with many student transcripts or multiple PDFs that can then be combined and matched through the wizard. It is most efficient if you have single page documents, but will allow you to match multiple pages if required.
Before you get started: It is important to understand that this is an upload/update feature. This means that if a student already has an Initial Transcript attached to their profile and you upload, then match a new one, it will replace the existing with the updated.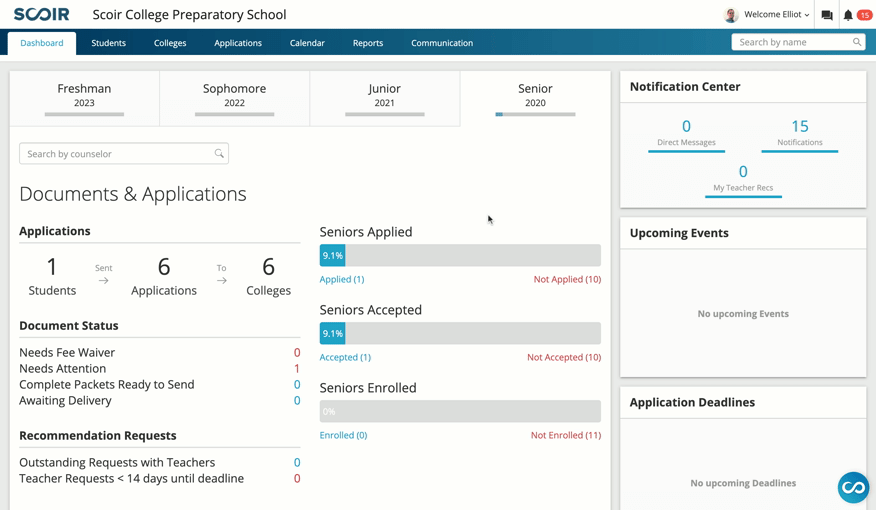 Uploading Transcript(s)
1) Select the type of transcript, i.e. Initial, Mid-year, or Final that you will be uploading and Continue.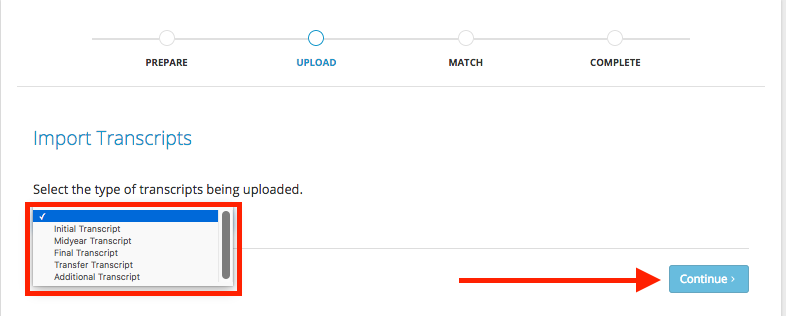 2) Choose file or files to upload. Then select the class year of the students who are included in the file and Continue.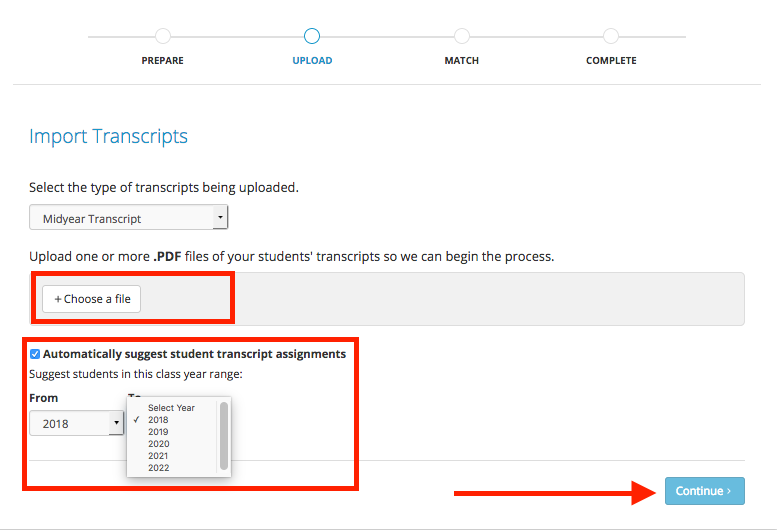 3) Click continue to uploaded the files. On the Choose File page, you will be able to include more than one file. Click upload to upload the file.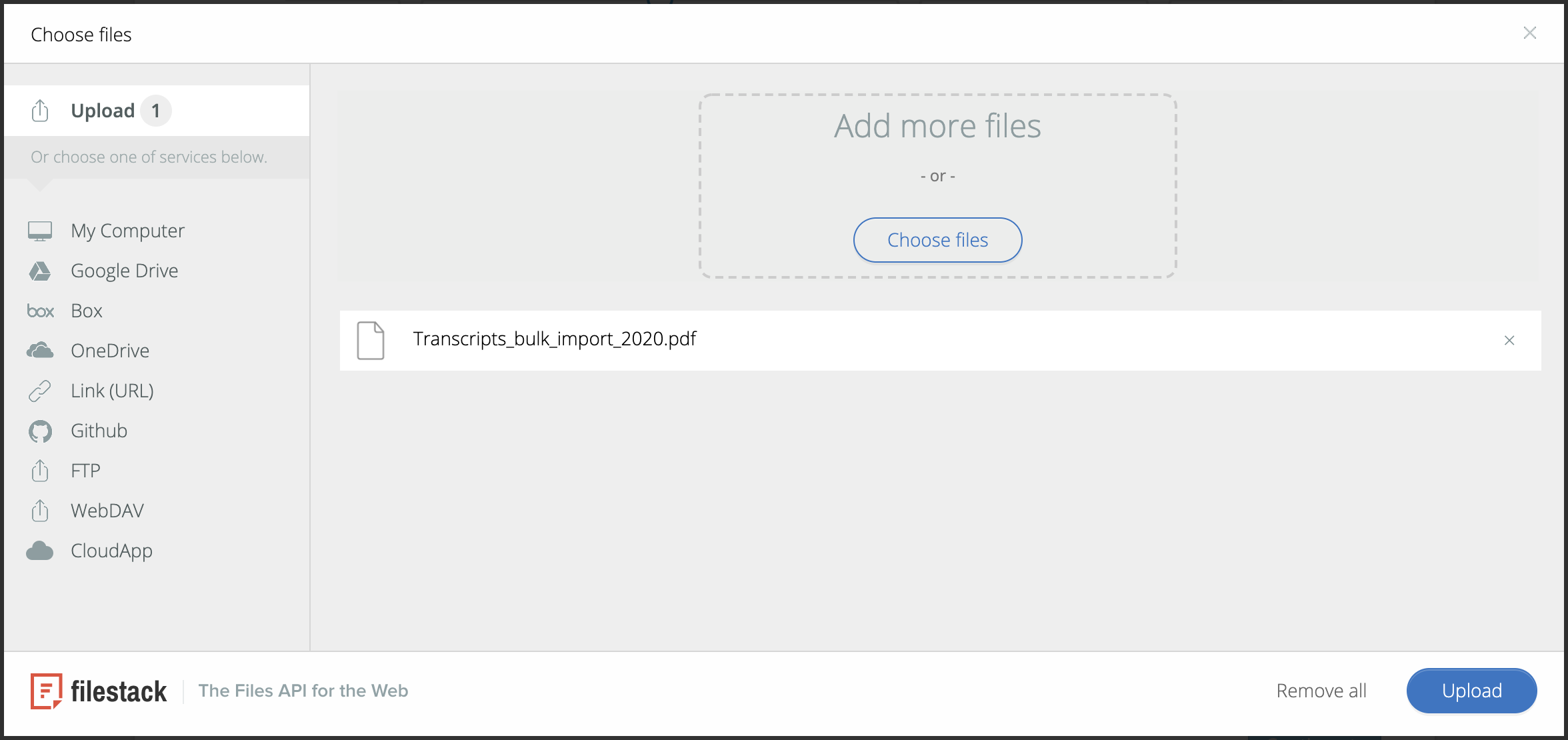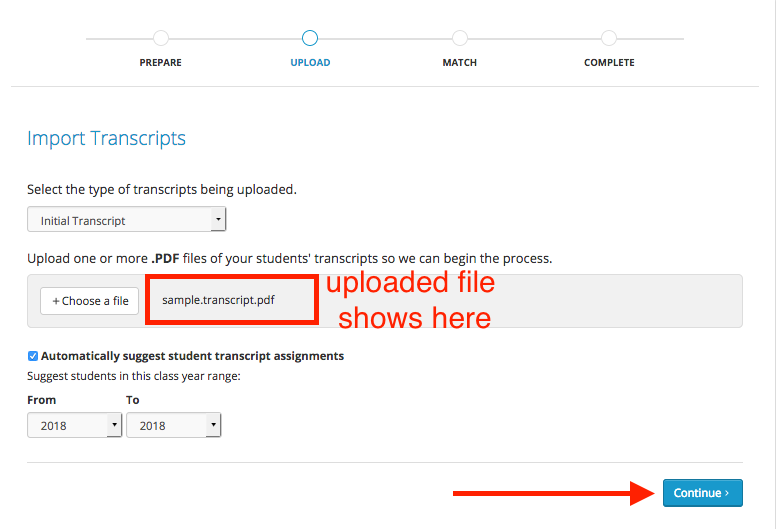 Matching Transcript(s)
SCOIR will automatically match as many transcripts as it can to the student records in SCOIR. Any unmatched transcripts will be displayed on the left panel. Navigate through the resulting pages of all the transcript files and match them as needed to student records.
Three types of transcripts will get matched.
1. Match = 100% match (shown in green)
2. Demographic Match (shown in yellow) = these need reviewed and possibly reassigned by the Counselor. (Beware of twins who may get mis-matched due to a demographic (partial match) to the incorrect student)
3. Unmatched (shown in black) = need Counselor intervention.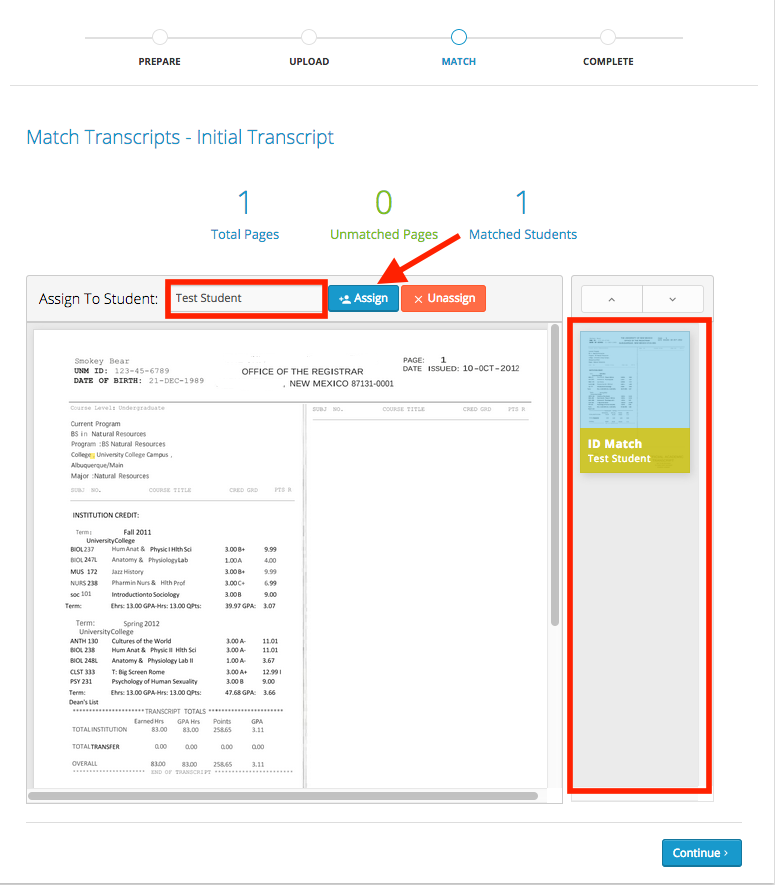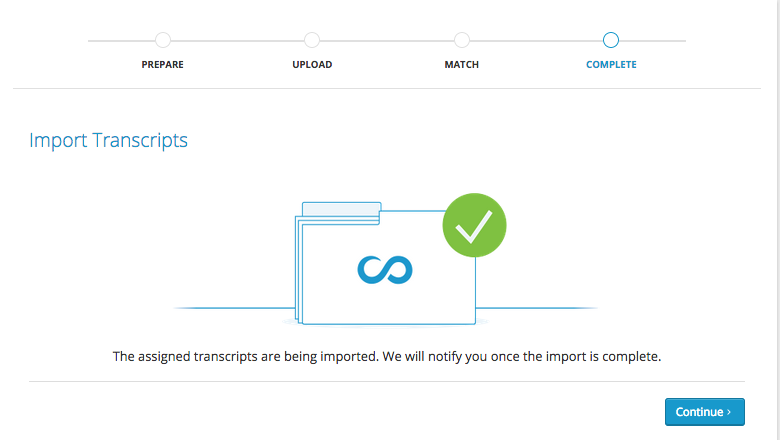 Once your transcripts are uploaded, you will be able to view the on the Students 'Documents' tab.