For Counselors: Using Hooks to Add Context to Scatterplot Points
For Counselors: Using Hooks to Add Context to Scatterplot Points
Scattergrams visually depict historical admissions decisions using previous students' GPAs and SAT/ACT scores. Scattergrams are intended to provide a guidepost to gauge likelihood of acceptance and are not intended to be a definitive predictor of admission.
What Is A Hook?
Whereas a typical scatterplot contains quantitative data like test scores and GPA, a Hook is additional qualitative data that can be added to a scatter point in order to provide extra context.
How Are Hooks Used?
Hooks are often used to help provide a reminder or explanation for the information presented in a data point, or to remove data that skews relevancy.
How Do I Use Hooks?
To use a hook first be sure that the hooks are switched on (turned to the right) in the scatterplot.
Next click on a data point for which you would like to add context. Choose a hook type from the dropdown menu. Once chosen you will now see a hook icon appear on top of the data point you just updated. Anytime you wish to see the hook information click on a data point with a hook icon and the hook information will be shown in the detailed information box. Students and parents will never see qualitative hook information, and hooked data points can also be hidden entirely.
Hiding Hooked Data From The Counselor Scattergram
Hooks can be hidden from a counselor's scattergram by switching them off or by turning on Private mode. 
Adding A Hook To A Specific Student's Profile
Hooks can also be added to a specific student's profile from within the My Colleges list by clicking on a school and then choosing + Add A Hook as shown below.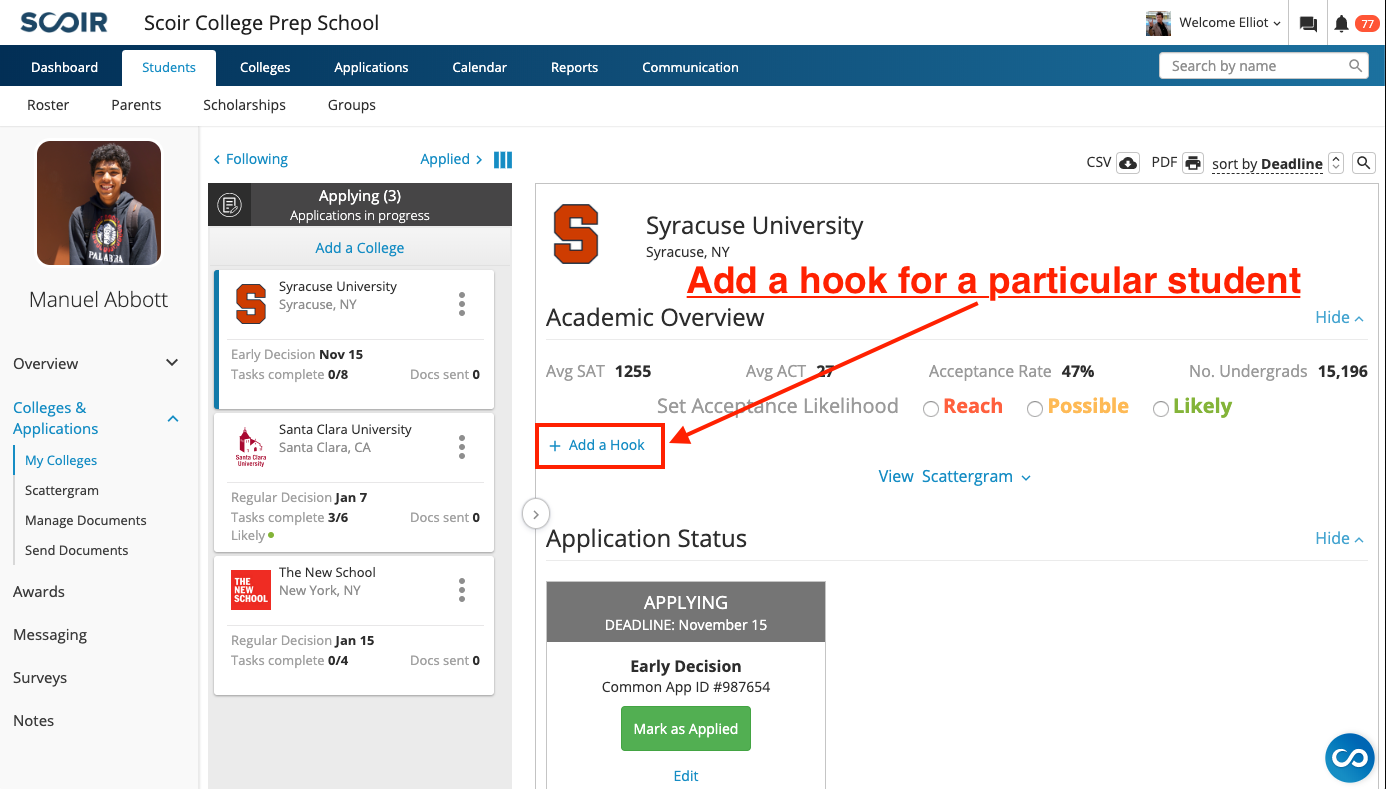 Using Hooks to Remove Datapoints  
Counselors also have the option of showing or hiding hooked data from students and parents. In the Account Settings under Application Scattergram Display Settings. To hide hooked data points just choose No next to "Plot Hook Data for Families".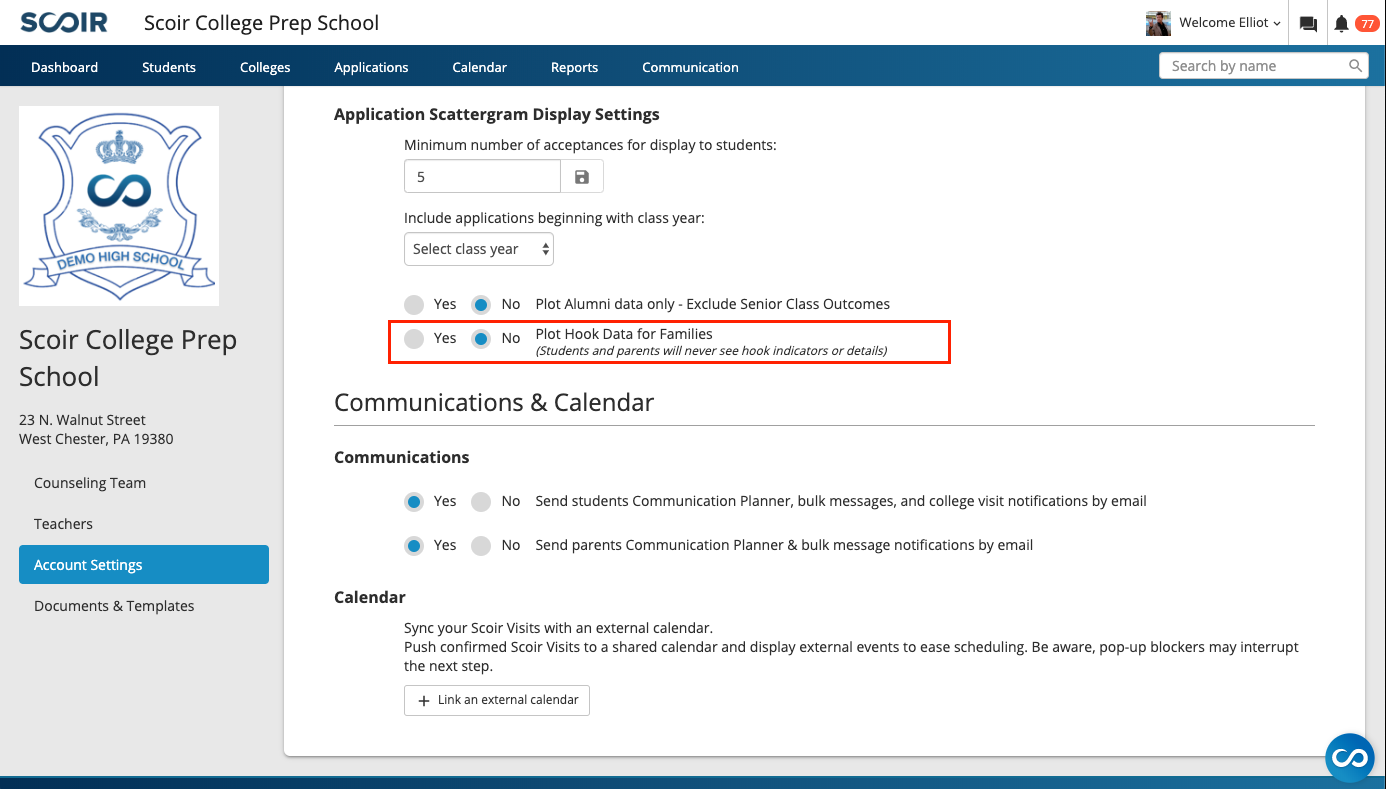 Notes
Hooks can be used to tag or remove data that is misleading
Only counselors have access to qualitative hook data
Families only see hooked data points when switched on in the settings
Counselors can toggle hooks using the hooks toggle or private mode
To remove a hook click on the relevant data point, choose the edit tool, and choose "delete hook", "confirm delete"