Bulk Add / Update Students
Bulk Add / Update Students
Download the import template found here:

SCOIR_Import_Template (Students).csv

complete each required column with the desired information for import

(required fields are noted in bold)
S

ubmit the file for upload in Add/Update Students in the Data Management tab.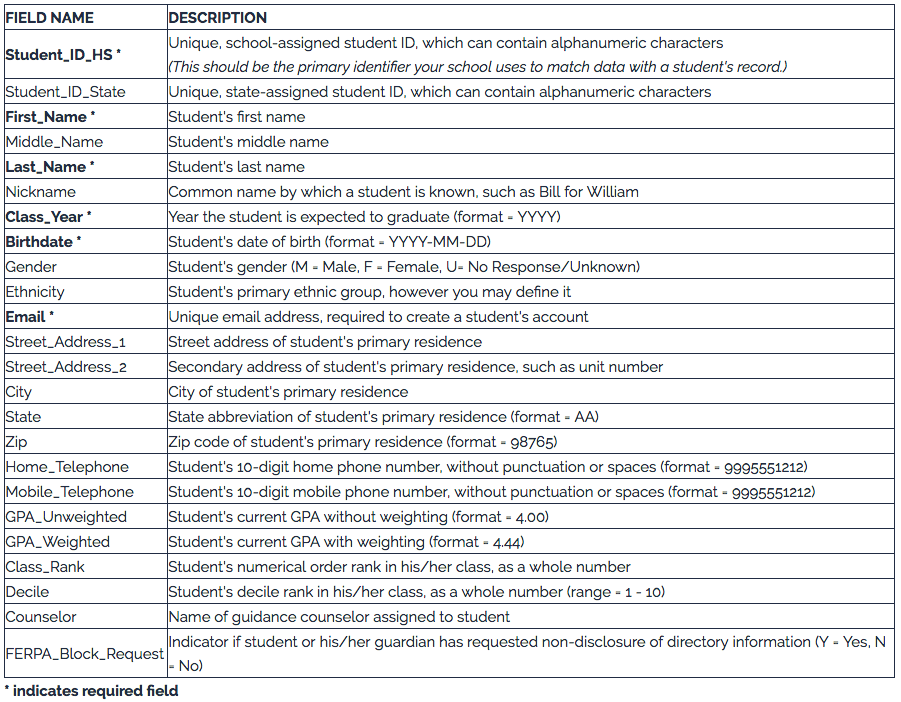 Please Note: The template is required for the field mapping in Scoir. Unique column headings are case sensitive.
Bulk Update student emails update student emails mass update student emails changing student email addresses Mass add emails for students