For Counselors: My Facebook and Twitter Login Are No Longer Working
For Counselors: My Facebook and Twitter Login Are No Longer Working

Updated by Elliot
I can't log in with Twitter or Facebook? What happened?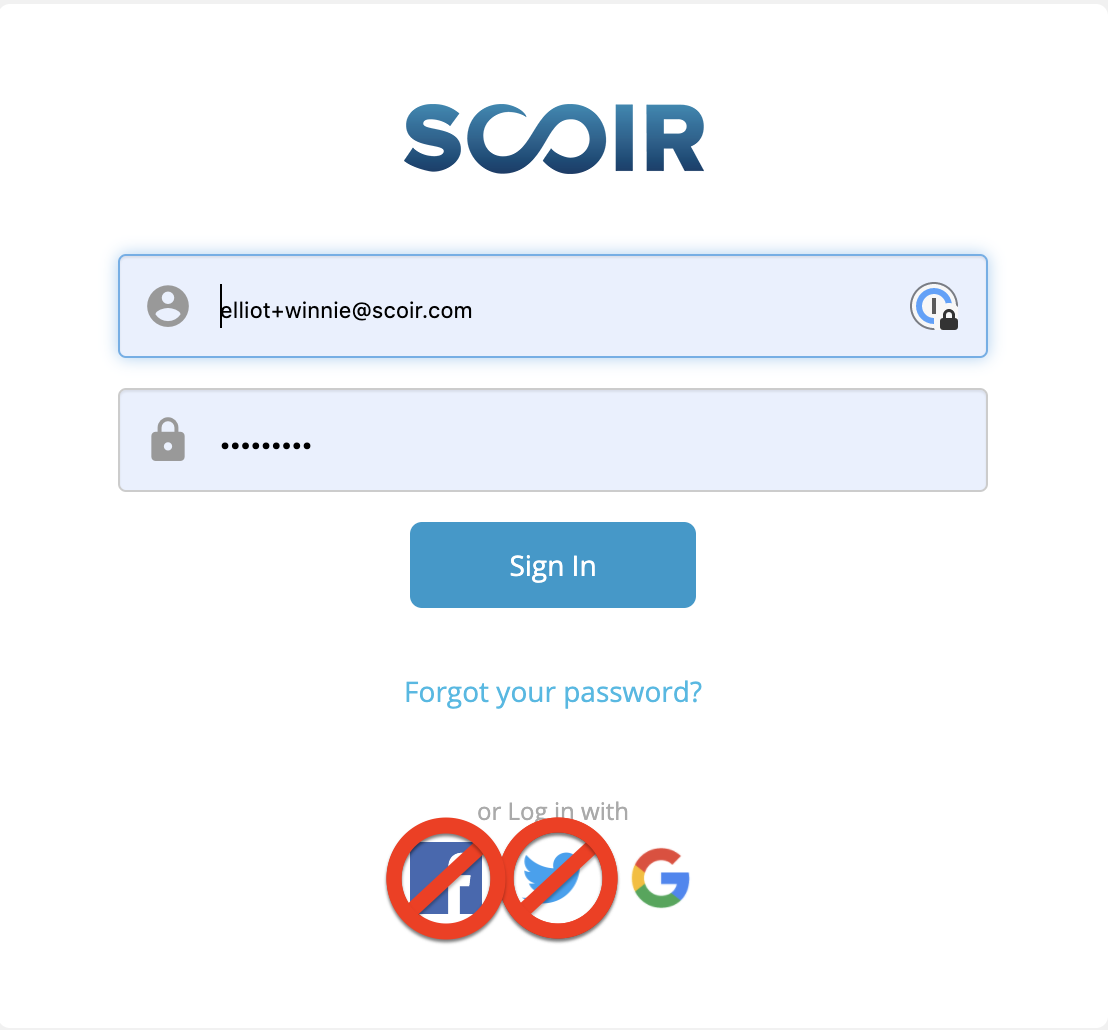 Recently, when we reflected upon our SSO capabilities via Facebook and Twitter, we decided that they've reached the end of their journey. Beginning May 2, 2020, our Facebook and Twitter login capabilities will be discontinued.
How do I log in?
In order to maintain access to your account, you will need to either create a unique Scoir password or utilize a Google account for SSO. If you'd like to create a unique Scoir password, you can do so by clicking Forgot your Password?, then providing the email address of the Facebook or Twitter account you used to sign up. If you do not receive an email to reset your password within 24 hours, please email support@scoir.com and one of our team members will reach out to help you maintain access to your account. 
Why did you remove this feature?
At Scoir, we aim to bring clarity to everything we do. The value of clarity becomes particularly important when faced with a challenging decision such as whether or not to maintain a feature that hasn't yet found its fit. 
We're here to bring clarity to the college admissions process for each of you. We're confident that this decision will help us to focus on providing you with the best experience possible. As always, we invite your questions, feedback, or thoughts - please reach out to us at support@scoir.com.