For Colleges: An Introduction to Content Management
For Colleges: An Introduction to Content Management

Updated by Elliot
Content Management is a feature within Scoir that allows you to take greater control over how your school engages and connects with interested students.
Clicking on the Engage Tab and then the Content Management section of the platform you will be presented with a number of tabs related to how you can engage and interact with Scoir students. Although there are six tabs in total Engagement can broken down into two engagement activities: Sessions and Content Management.
Via Sessions, your team will be able to create and manage virtual tours, visits, and information sessions.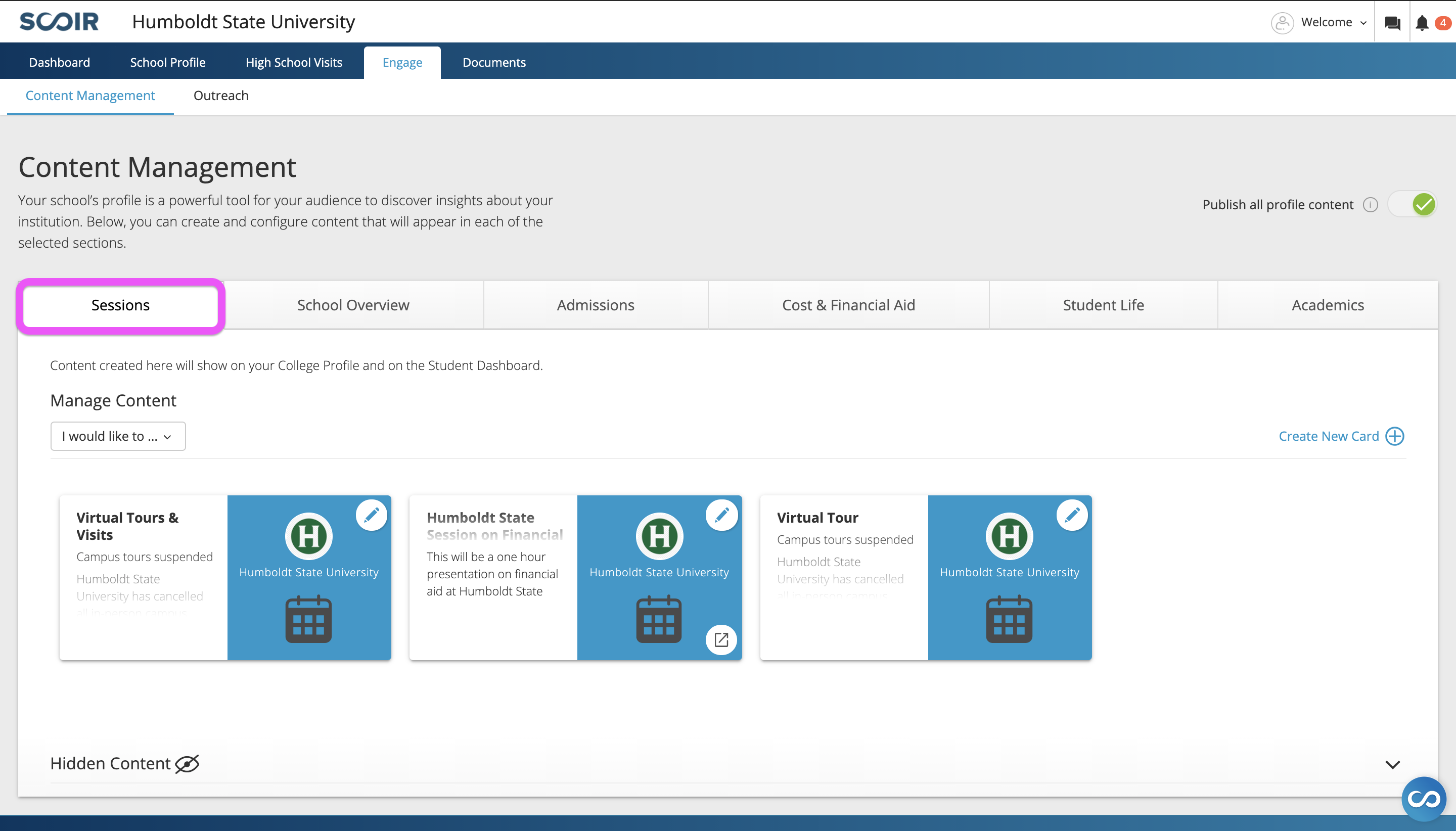 Through any of the Content Management tabs, your team will be able to create and publish content that relates to student's interests and your institution. Each tab coincides with a section of your school's profile on the Scoir platform.