For Parents/Guardians: College Search and Details (Parent Mobile)
For Parents/Guardians: College Search and Details (Parent Mobile)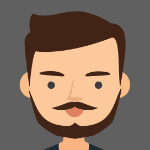 Updated by Mike
College Search and Details
When you land on the Search tab you will immediately be presented with your Preference Search results.
Preference Search
Your Preference Search provides you with a set of weighted results based on preference search criteria that can be set from your parent profile. You can change your preferences or set your preferences context at any time by tapping the Edit Preferences button at the top of the page.
The edit screen will allow you to select a pre-populated list of your student's preferences, or you can save your own and refer back to them at any time by tapping the Save as My Preferences button. To add a preference, tap the + button next to either Must Have, Nice to Have, or No Thanks, then follow the prompts to add the preference. When you're finished selecting a preference, tap Save.
Preference Search will arrange results in an order based on how well they match your college preferences. More information on college preferences and how to set them can be found in the parent profile section of this guide.
If you'd like to browse all of the colleges available on Scoir, toggle to Advanced Search.
Advanced Search
The Advanced Search tab gives you access to Scoir's complete college search experience. Results will be displayed based on relevancy to your selected filters.
To open the filtering control menu, tap the Edit Filters button. By default, Scoir filters colleges based on those offering four-year bachelor's degrees that are located in the United States. You can always reset your search to these defaults by tapping the Reset button at the top left of the screen.
Scoir offers a variety of different search criteria to help narrow down your college search. To set individual filters, simply tap on the filter you'd like to set, set your preferred parameters for that filter, and tap on the back carrot at the top left of the screen to be brought back to the advanced search screen.
Once you're finished setting your filtering parameters, tap Done to be brought to your results on the College Search page.
College Details
The College Details Overview page explains various details and statistics about a specific college, including admissions statistics, student life details, a list of offered undergraduate degrees, and cost and financial aid data. To suggest a college and add it to your students' My Colleges, tap on the suggest icon at the top right of its College Details page.