Checking Teacher Registration Status
Checking Teacher Registration Status
In order for students to be able to request recommendations from a specific teacher, that teacher must be registered in SCOIR.  Un-registered teachers will not show in the student list.
To check the status of a teacher registration, navigate to your name in the top right corner | School & Account Settings | Staff.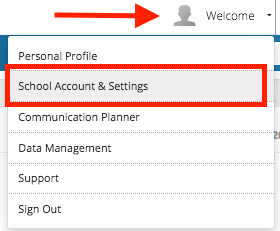 Any staff member with NR in the 'Last Login' column has not registered yet and will not be available for student requests.