For Colleges: College Profiles
For Colleges: College Profiles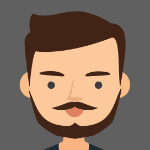 Updated by Mike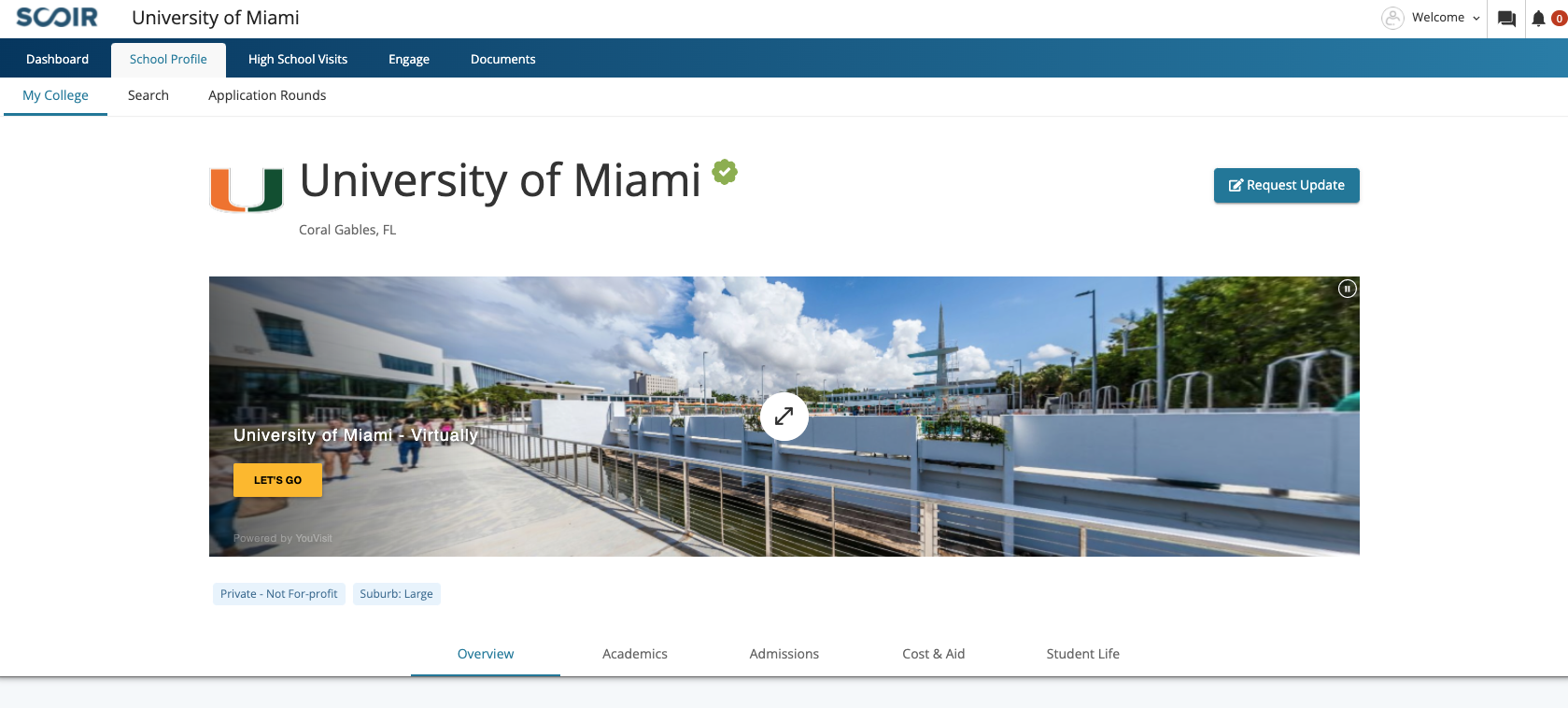 Scoir allows you to take ownership of the data that is presented to students.
Once your school has taken ownership of the data, your profile will receive a "verified" badge, indicating to students that this is the most up-to-date and verified information on your school.
How do I take ownership of my profile?
Simply use the edit button located on your school's profile page and send over details around the corrections for your profile. This will start the certification process and a Scoir team member will follow up with you to start the verification process.
To access the form through this document, click
here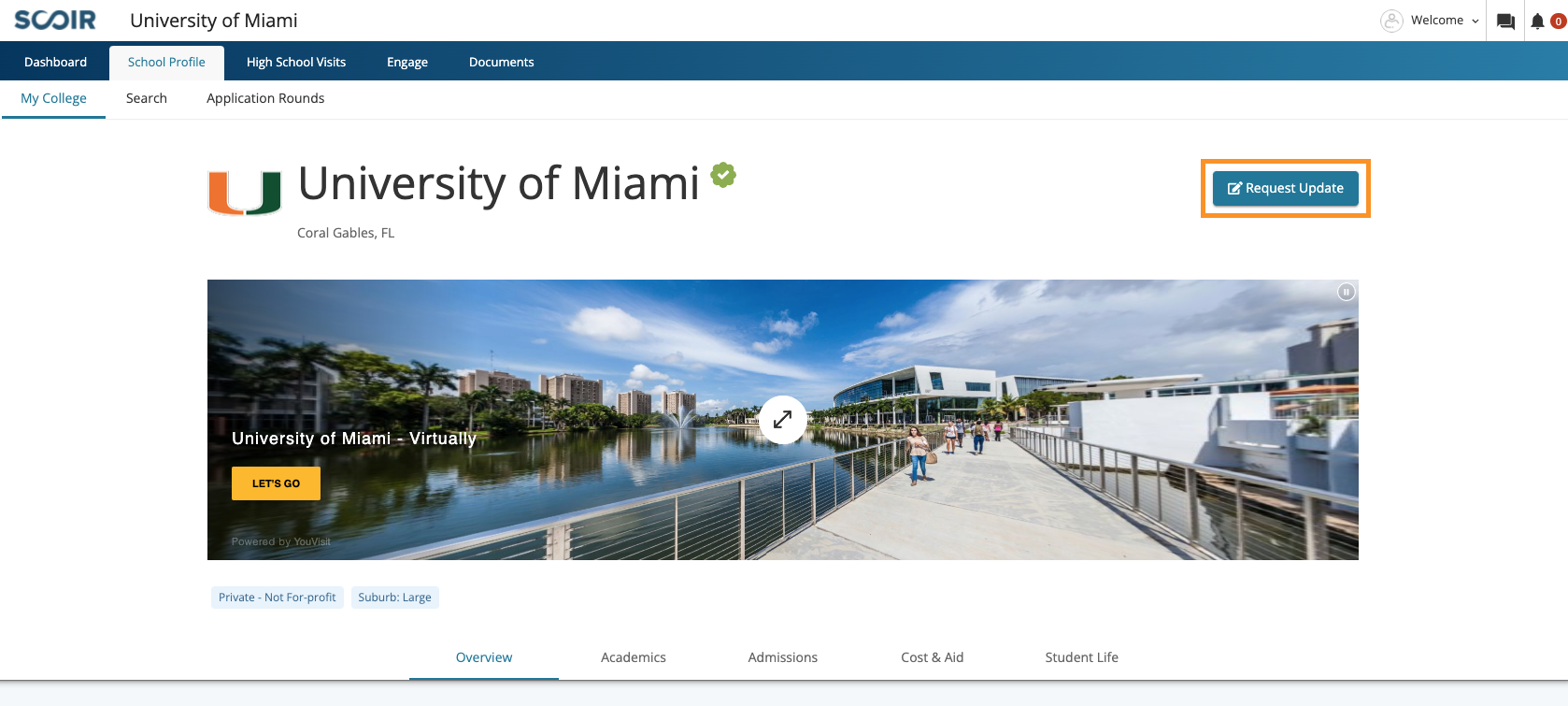 How often do I need to refresh my profile?
You may send updates as often as needed. To maintain the Verification Badge, data must be verified before each Fall Enrollment cycle. Once verified, a Scoir team member will reach out each cycle to make any corrections to your school's profile. 
Can I edit everything on the profile?
Absolutely. The goal of this program is to provide absolute confidence that the information being communicated is accurate. 
Are there any restrictions?
Application deadlines will only be editable at the beginning of an enrollment period.
We understand there are many complexities to application requirements, and because we cannot currently communicate all of the possible options in a standard template we will soon be offering dynamic profile pages
Some of the attributes are calculated and in order to be adjusted will need to have the underlying data changed. For example Acceptance Rate is a factor of   # Accepted / # Applied . Edits to the Acceptance Rate will appear only after these values are adjusted. 
How do I update my Banner/Header and Logo images?
Submit a standard request and mention you'd like to update images and a Scoir team member will help get those image updates completed for you. For more detailed guidelines on updating your banner/header image, see here.