This article contains the following sections:
College Details pages are the central repository of all information available for a college on Scoir.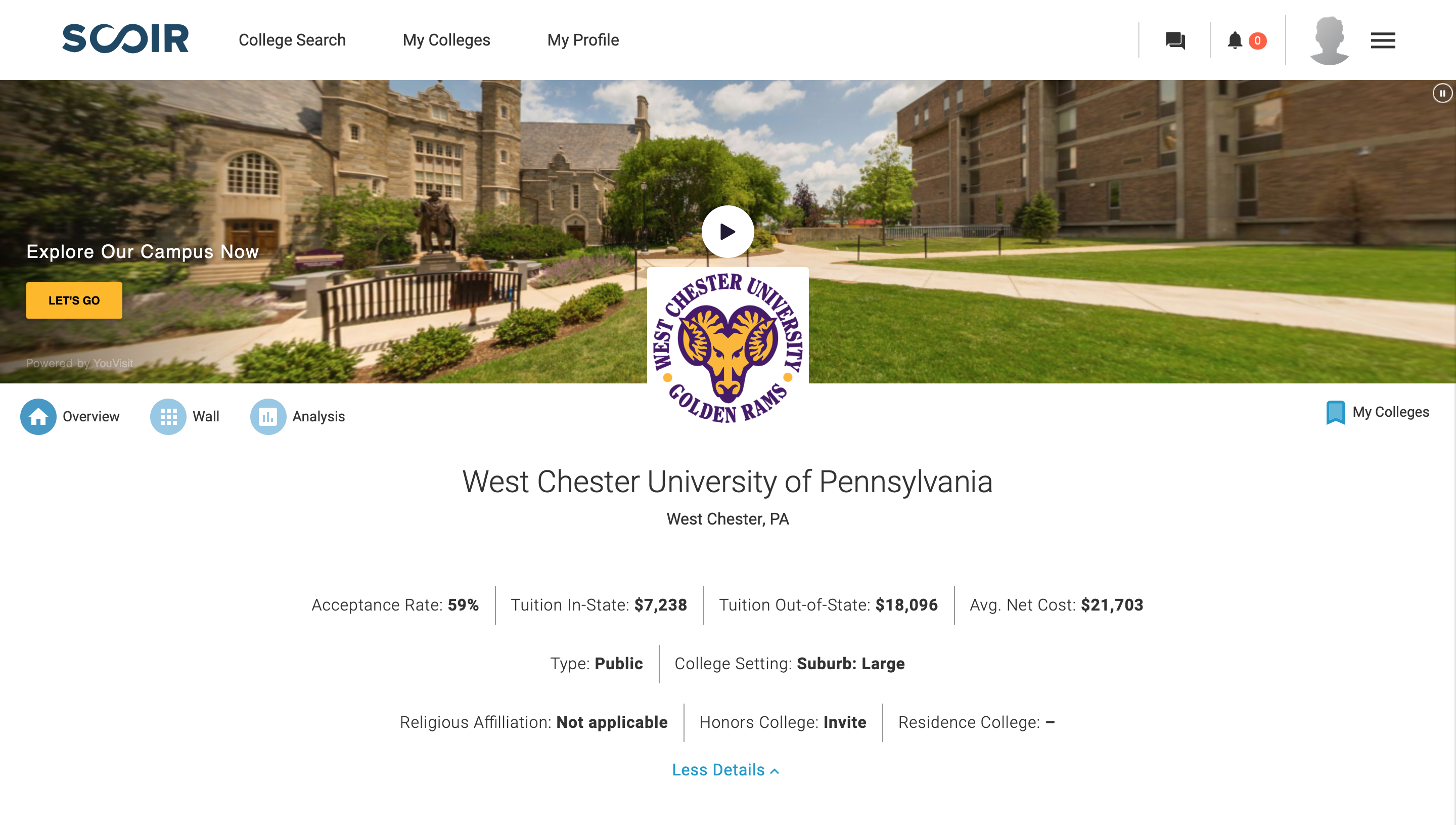 If available, you can view a college's YouVisit tour by clicking the Let's Go link or the play button in the college's header.
You can add a college to your Following list in My Colleges by clicking the My Colleges button.
College Details pages are broken into three sections: Overview, Wall, and Analysis.
College Details Overview
General Information
The general information section contains details on a college's acceptance rate, in-state and out-of-state tuition, average net cost, school type, college setting, religious affiliation, and honors and residence college information.
Admissions
The Admissions section contains data on SAT and ACT scores, acceptance rate, standardized test and supporting application requirements, application deadlines, and application information.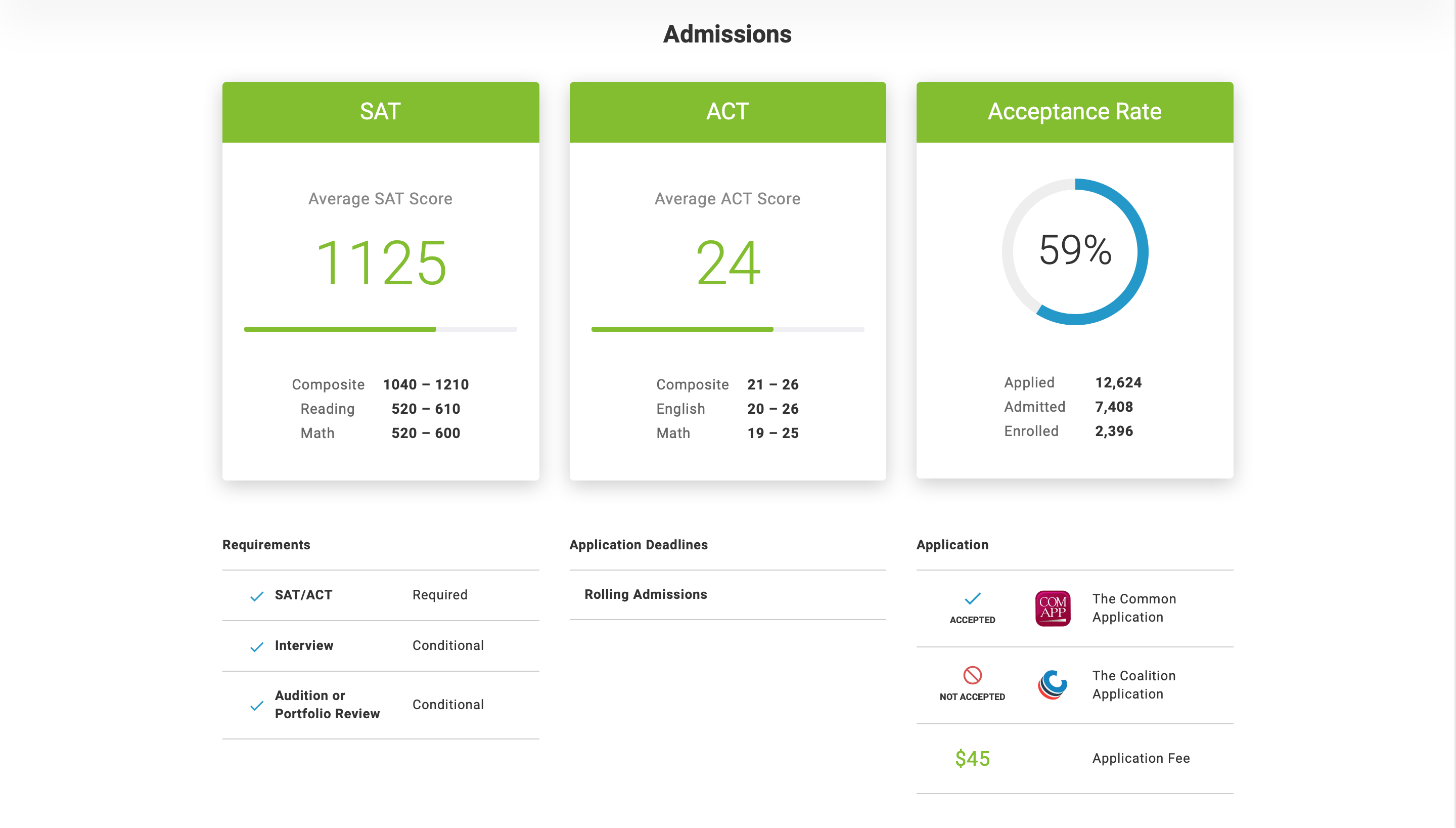 Student Life
The Student Life section contains data on a college's number of undergrads, retention rate, geographic diversity, and diversity data.
If available, you can view a college's student-created CampusReel content by clicking one of the video thumbnails to open the CampusReel player.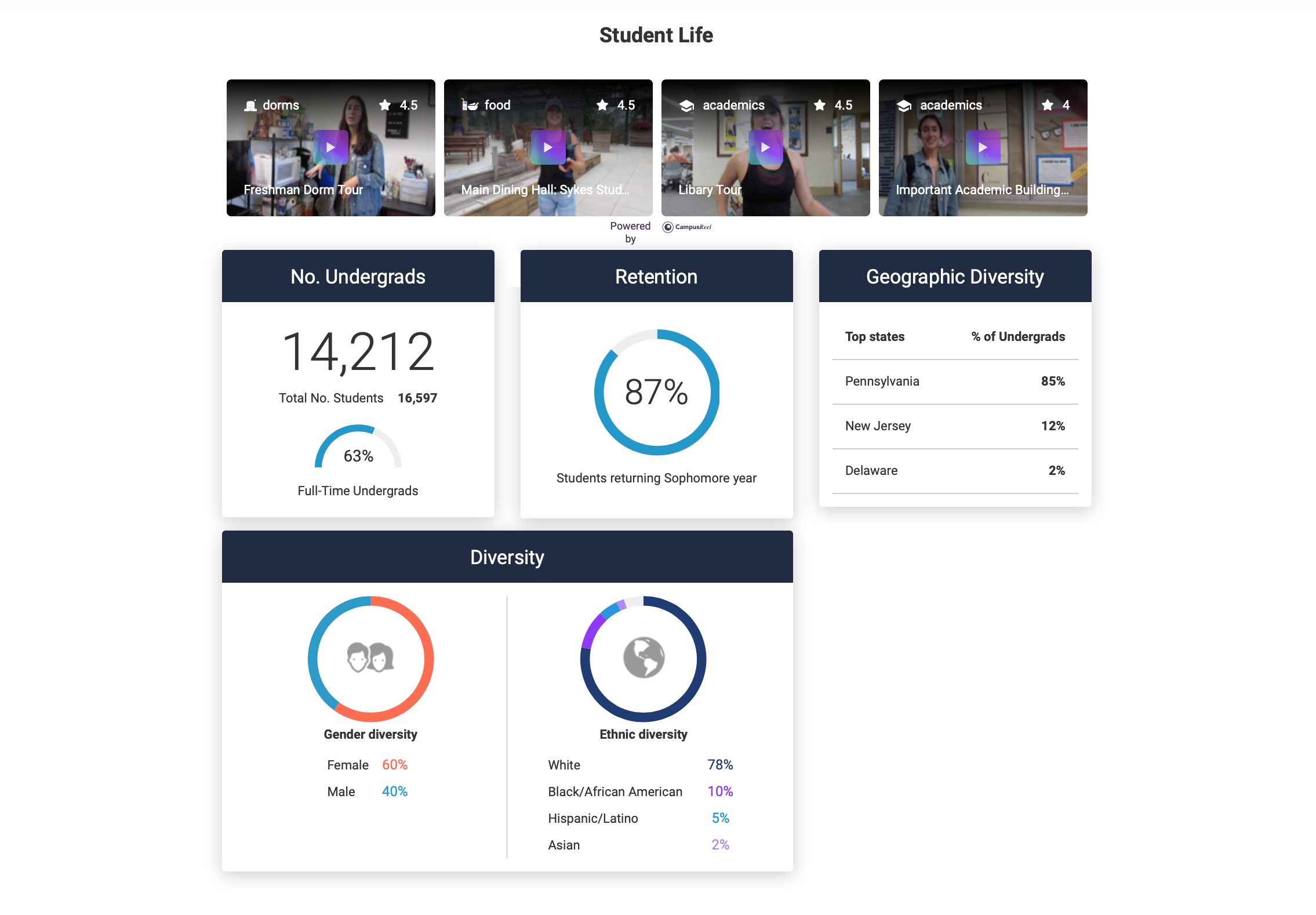 Academics
The Academics section contains data on a college's undergraduate degree types, popular majors, and all fields of study.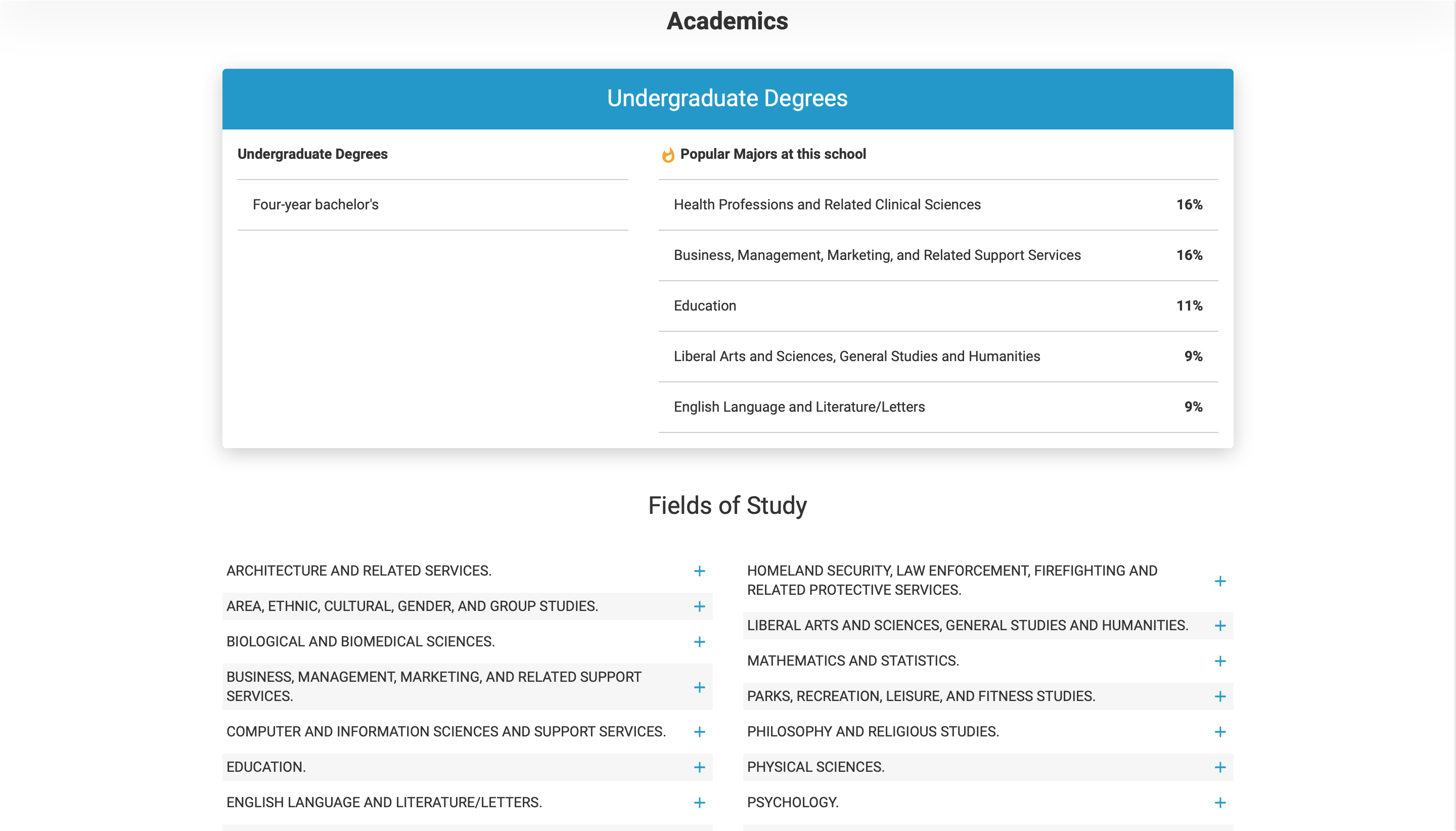 Cost & Financial Aid
The Cost & Financial Aid section contains data on in-state and out-of-state tuition, average net price, personalized cost estimates, loans, and financial aid statistics.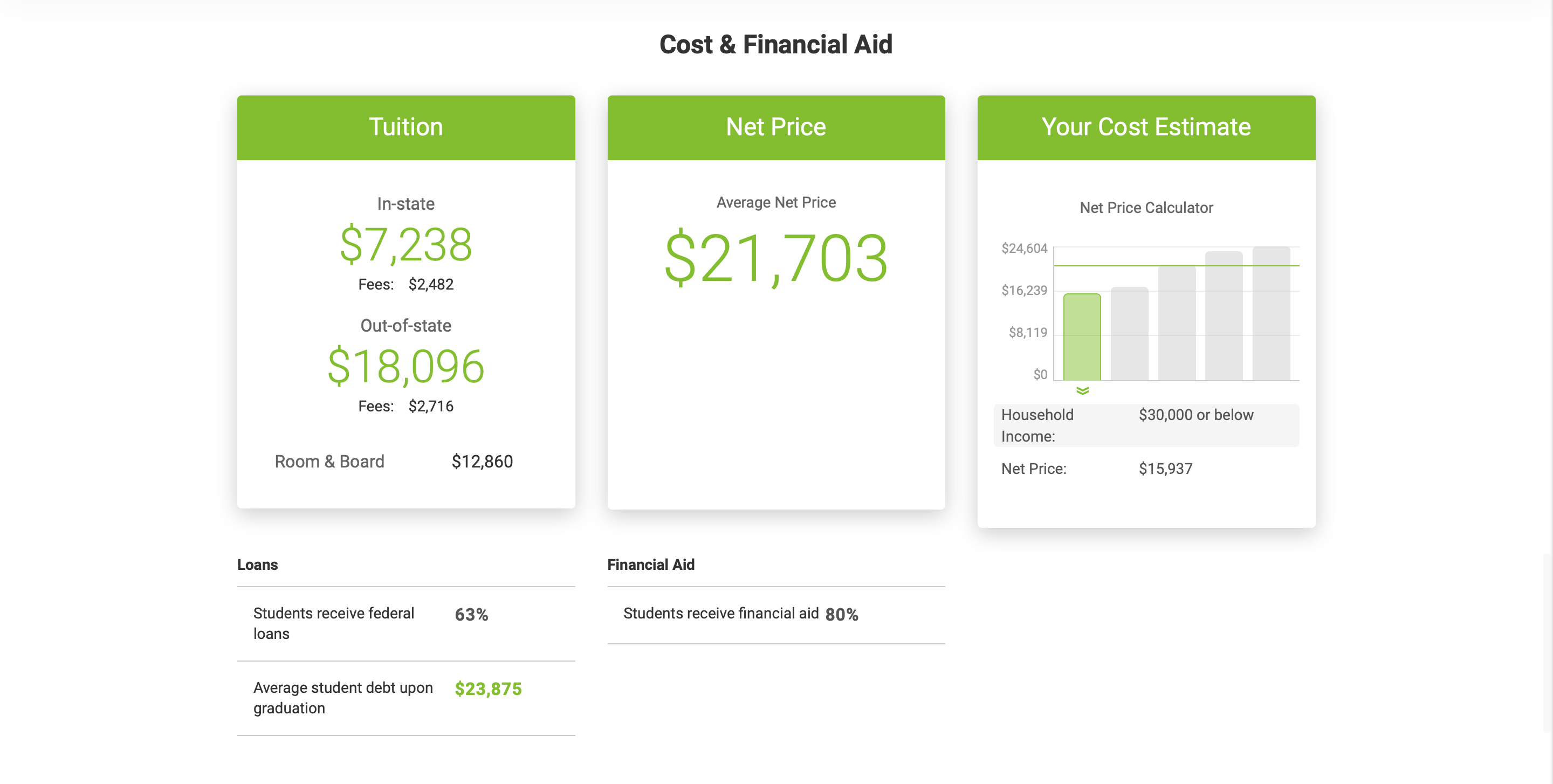 Location & Transportation
The Location & Transportation section contains a map of the college's location, address, and nearest forms of various communication types.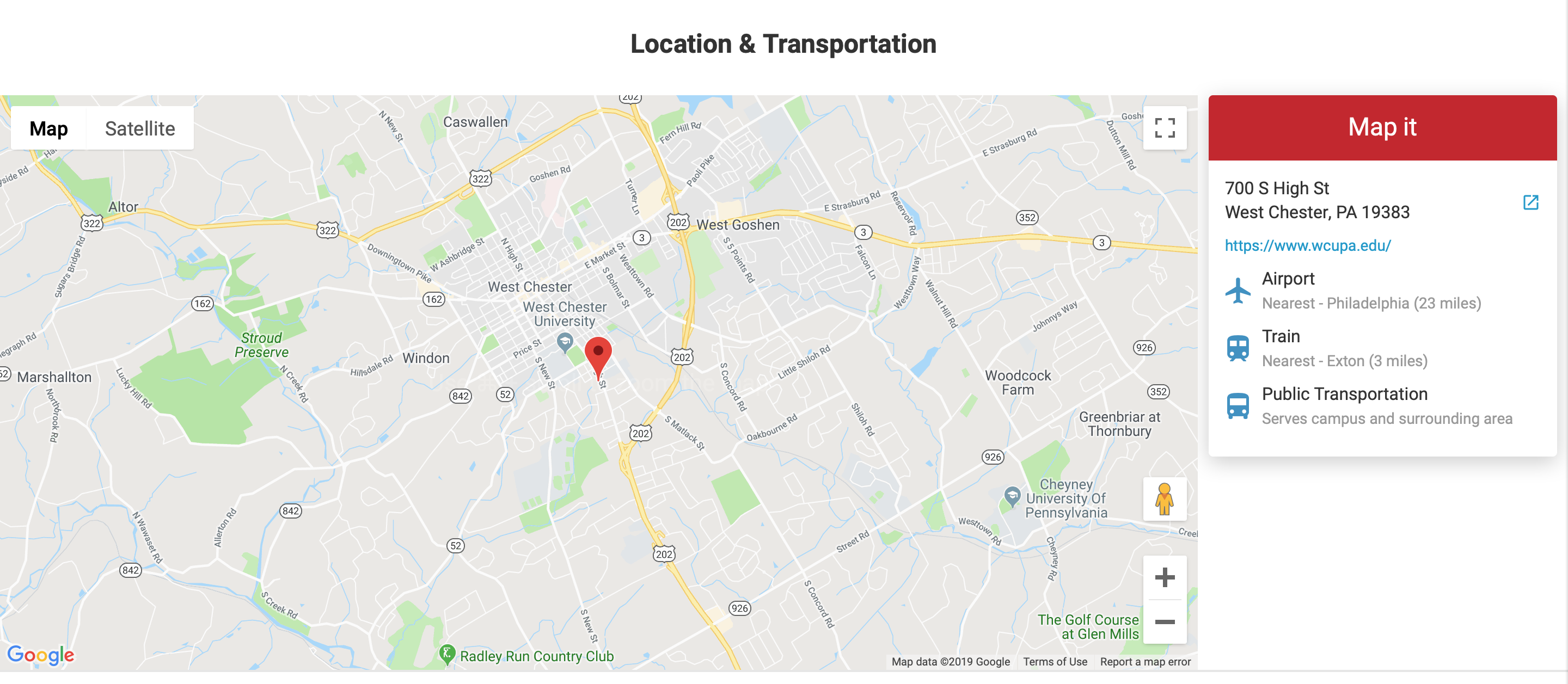 College Wall
The College Wall is where you can browse all the content Scoir has curated for a college; including clubs, activities, and athletics. A single wall item is called a note.
If you find that a note on a College Wall is out-of-date or misrepresented, please report it by clicking the icon at the bottom right of the note, then selecting Report.
College Analysis
If you're linked to a high school, the College Analysis tab is where you can view historical scattergram data for a college.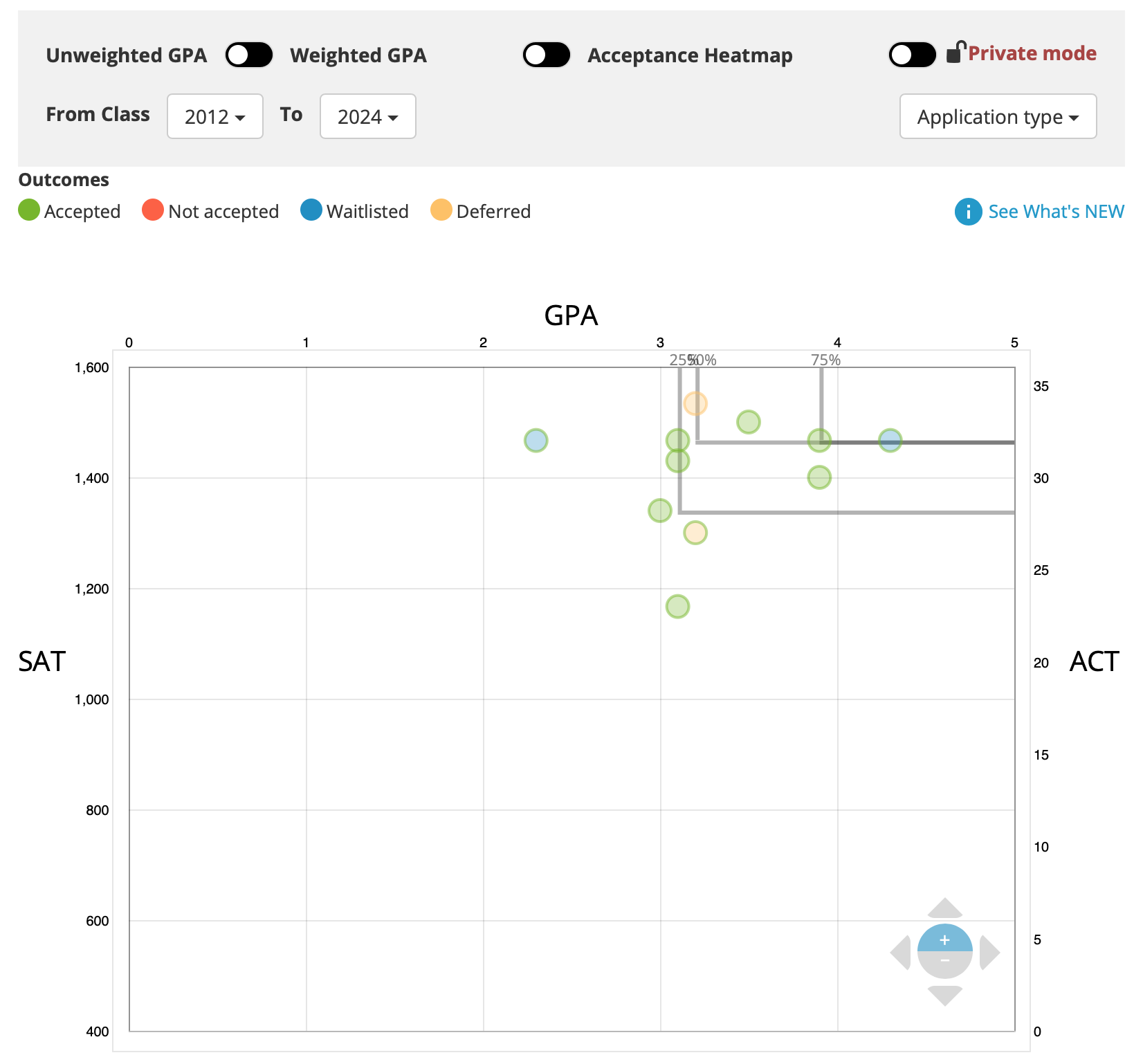 Scattergrams visually depict historical admissions decisions using previous students' GPAs and SAT/ACT scores. Scattergrams are intended to provide a guidepost to gauge acceptance likelihood and are not intended to be a definitive predictor of admission.
To learn more about how to use Scattergrams, check out our guide.
College Details Pages [Video Overview]
The video below presents a brief overview of College Details pages on Scoir.