For Counselors: Override Application Document Requirements
For Counselors: Override Application Document Requirements
Starting August 1, 2023, Overrides must be maintained annually. Counselors should document any Overrides they create and review those Overrides against current application requirements, which are published on August 1 each year. If this action is not taken, previously created Overrides will be eliminated.
Sometimes, your high school has a unique situation where a college's stated application requirements aren't relevant to your student population. This could include:
When your high school automatically sends school documents outside of Scoir to a local college or otherwise has a relationship with an institution (think: Florida FASTER)
When you're aware of more recent application requirements than what's currently stated in Scoir (remember, colleges own their application requirements) 
When you need to edit a college's application requirements, create an Override.
Creating an Override will change the required application materials for all students in your high school who apply to this school.  It also means that your high school takes ownership of the requirements and they will no longer be updated by the college or by Scoir. Please proceed with caution.
How to Create a Document Override
Begin by searching for the college in the search bar.

Click the College Profile and navigate to the Info tab.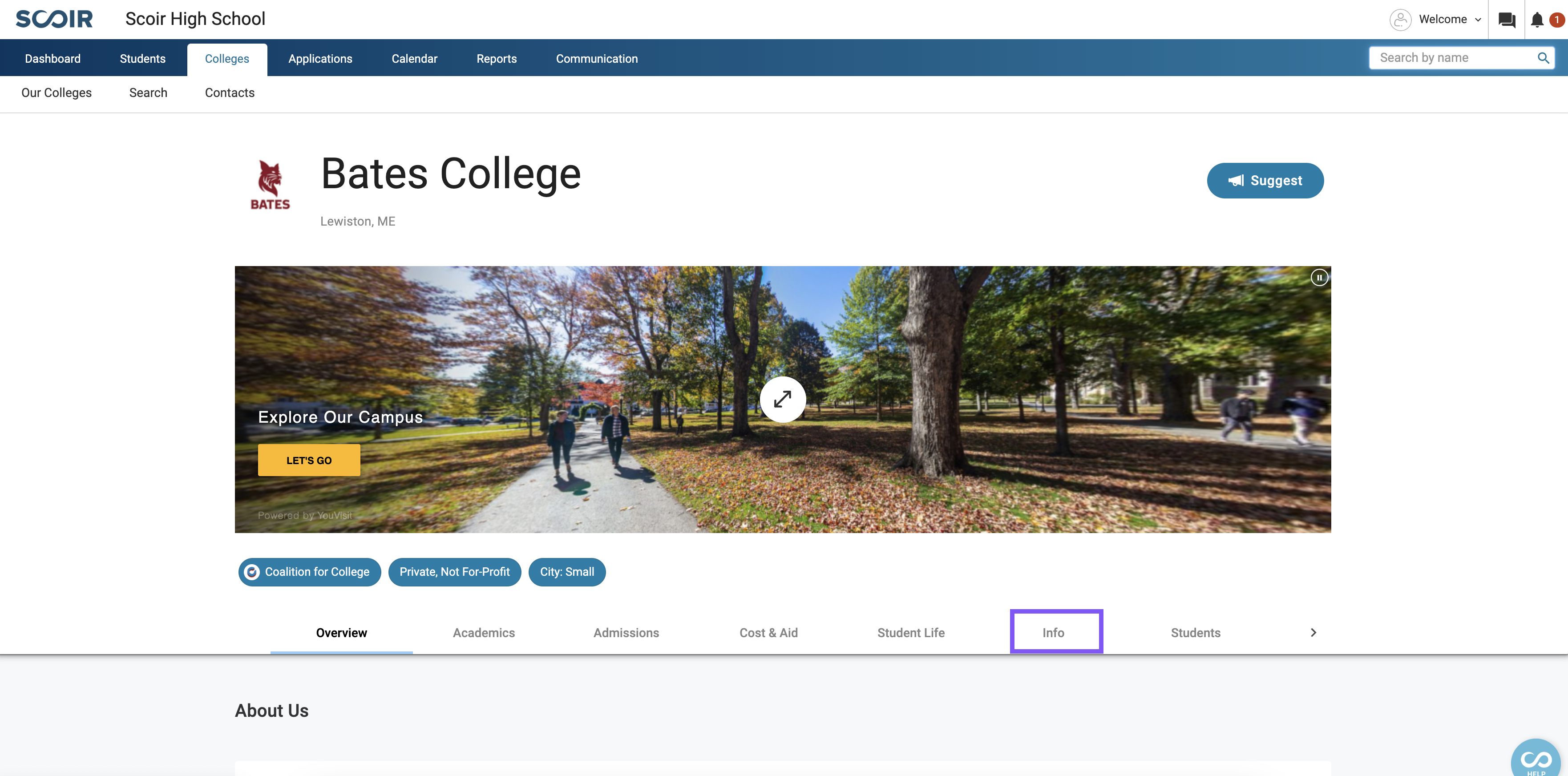 Under College Information, located in the upper right corner, click the pencil icon next to the Application Deadline for which you'd like to create an override.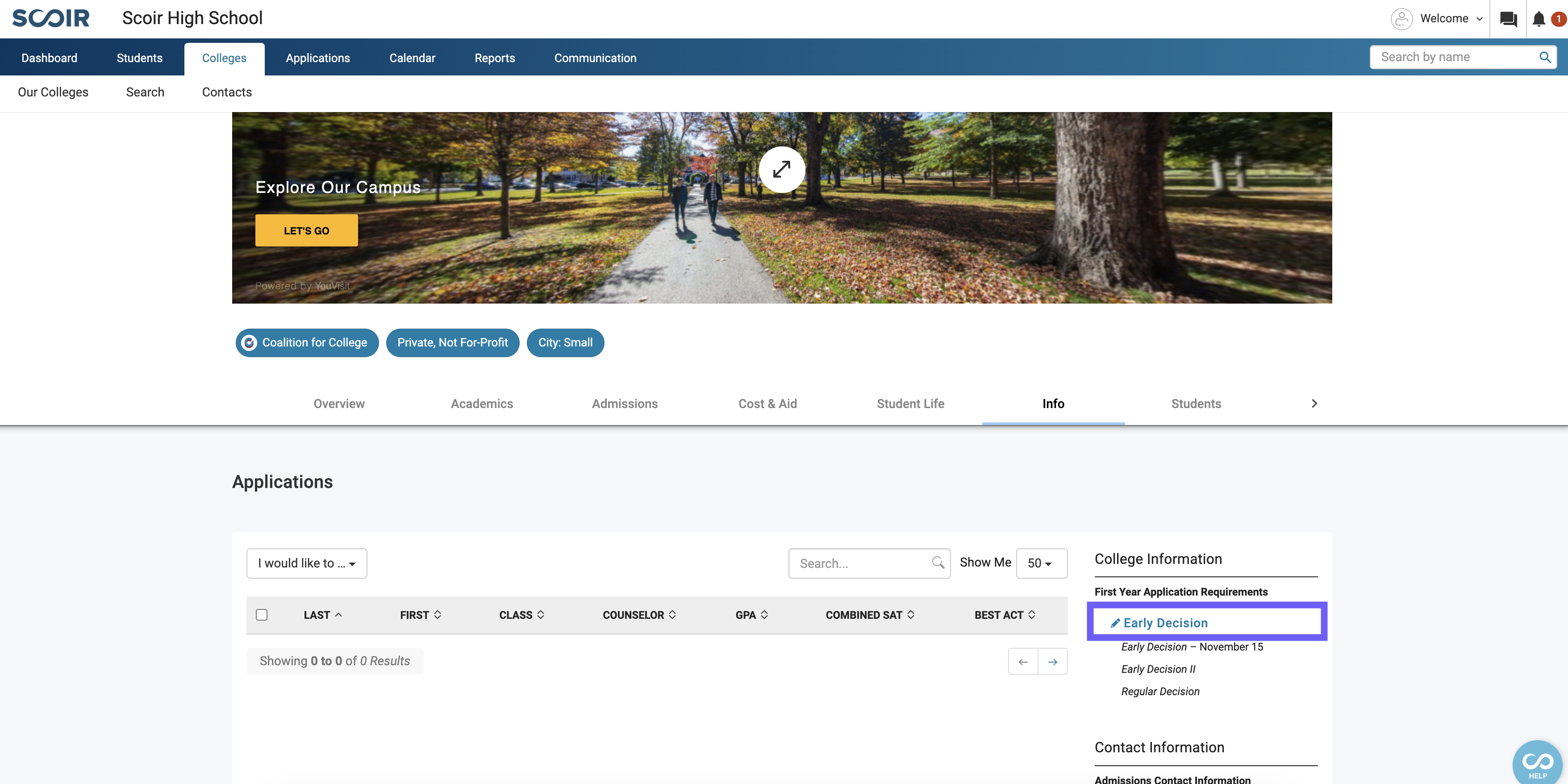 This will open up the Application Requirements. Scroll to the bottom and click Edit.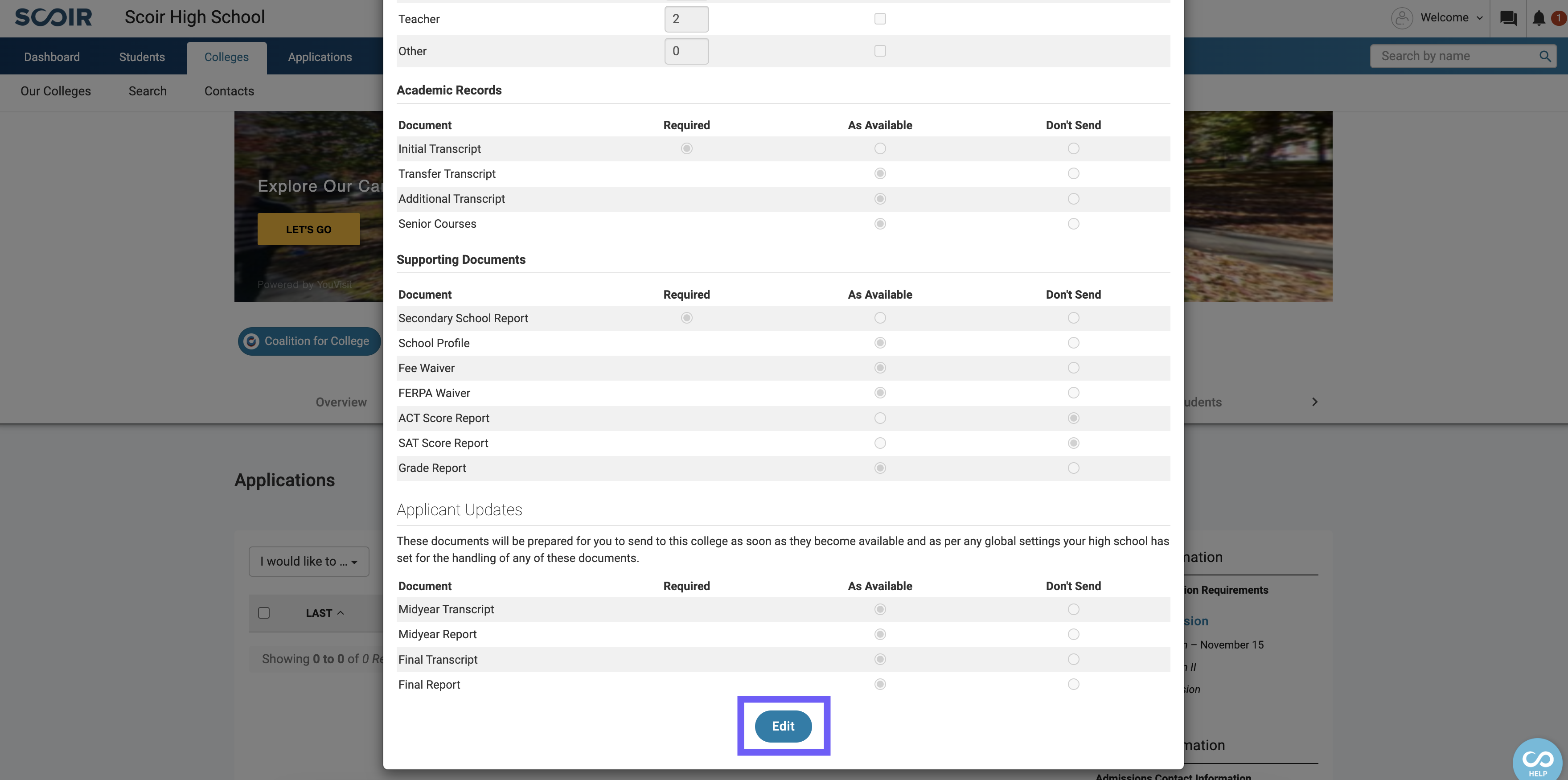 Make adjustments as necessary and when ready, click Save. These changes will take effect immediately.
As a reminder, your high school is now responsible for any application requirements where you've created an Override. These requirements will no longer be updated by the college or by Scoir.