For Counselors: Student Roster Overview
For Counselors: Student Roster Overview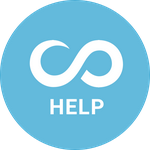 Updated by Customer Support
The student roster is flexible and can easily be tailored to your needs!
Customizing the Student Roster
There are multiple ways to customize the student roster. You can set Filters, adjust and re-order Columns, save multiple Views, and Export information you need.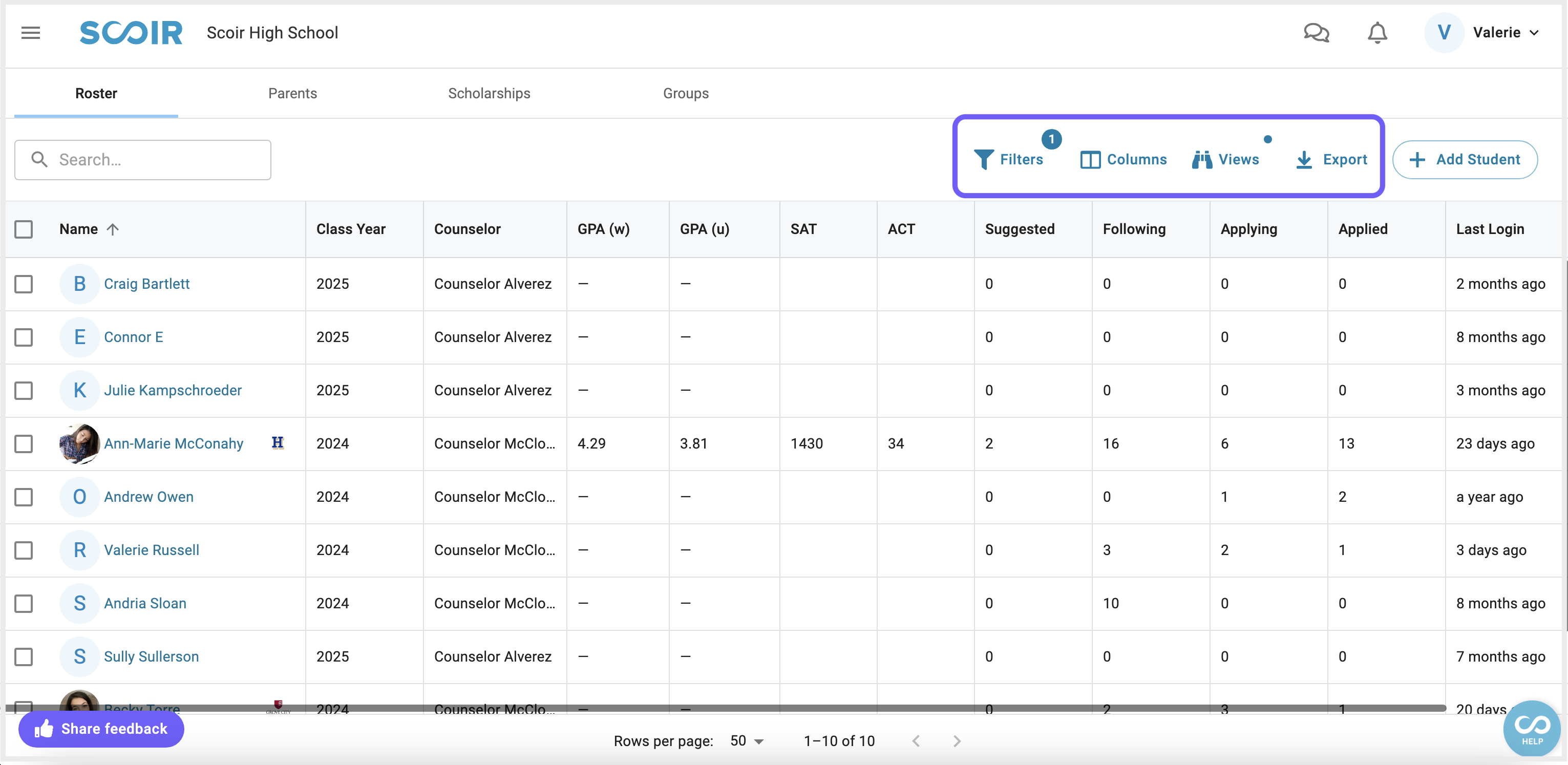 Filters
Using Filters, narrow down student lists based on areas like Class Year, First Generations, Test Scores, Career Assessments, and much more.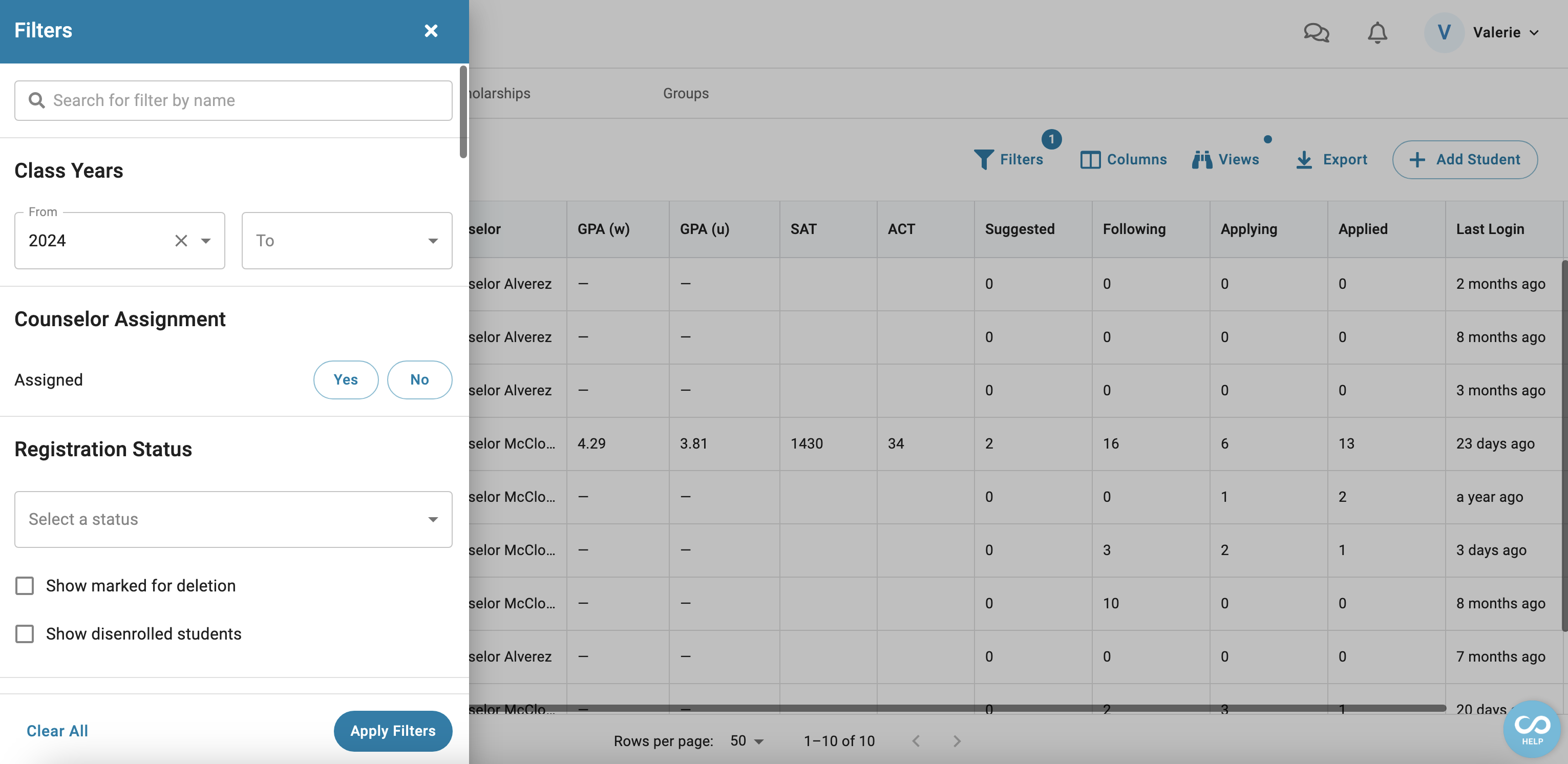 Columns
Easily choose to add and remove Columns. You can also drag and drop categories in the Column Order, so they appear in the order you want on the roster.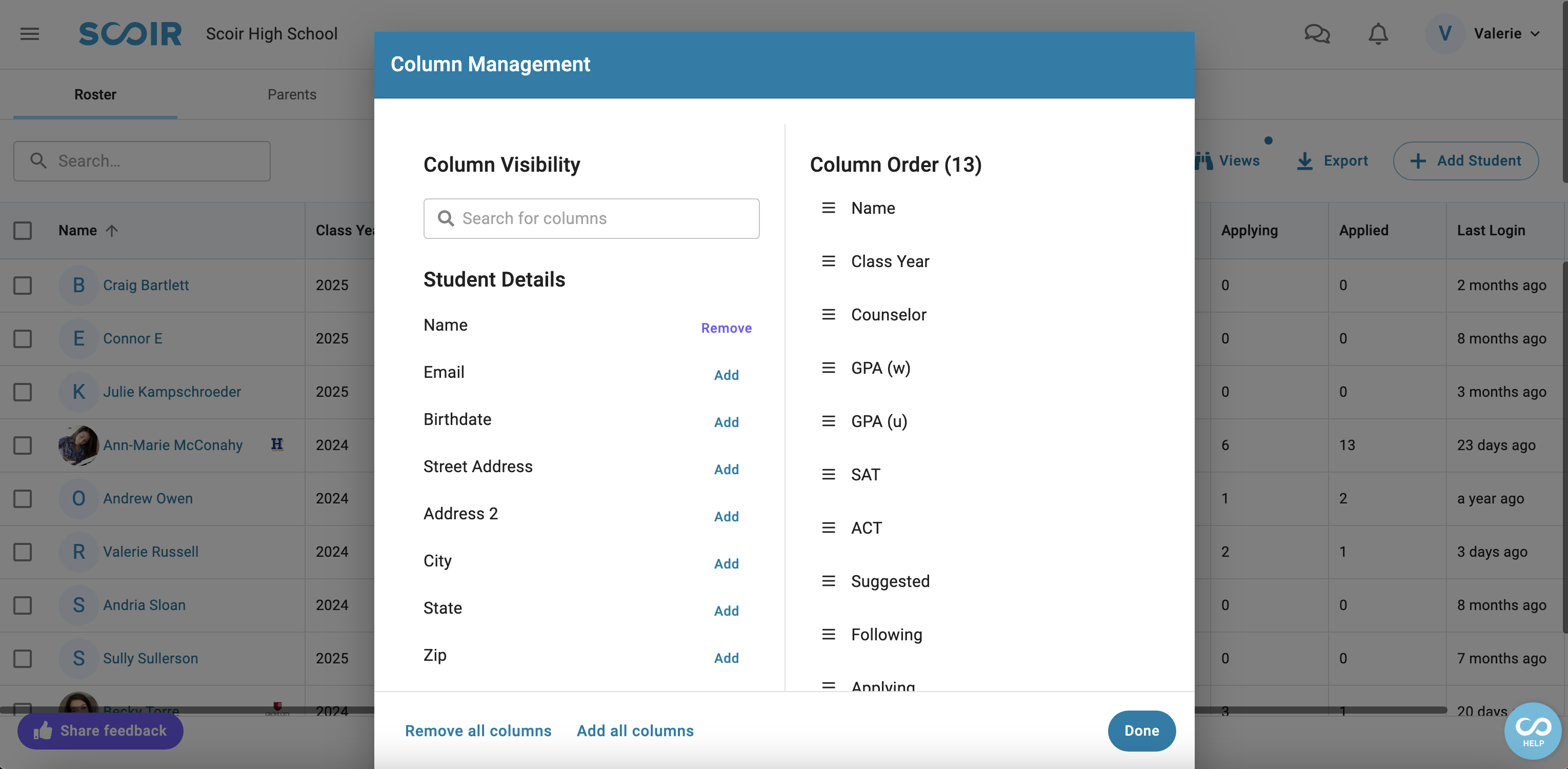 Views
Once you have your Filters and Columns set the way you like, you can save your View, add to an existing View, or set the View as your default.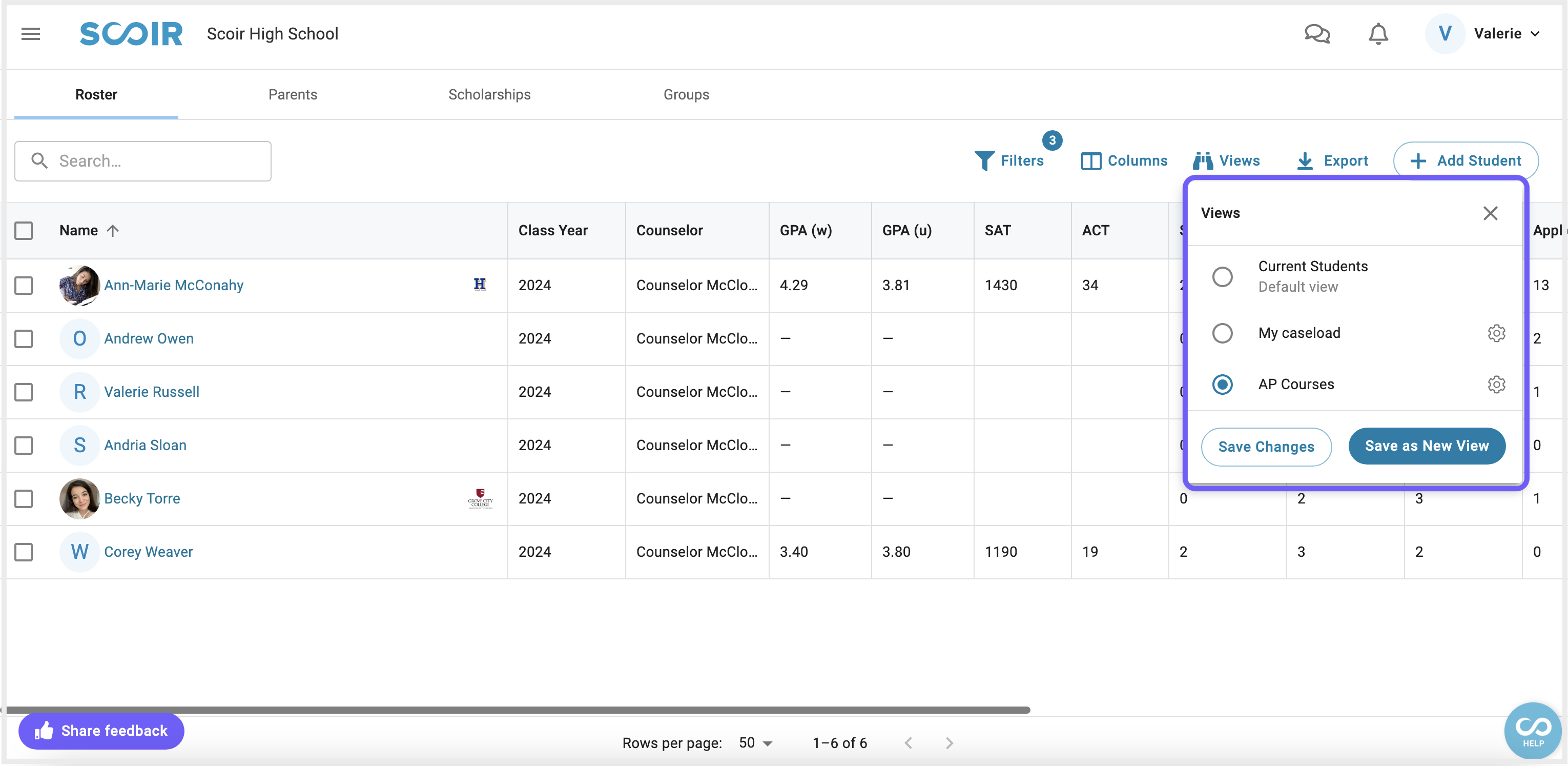 Export
Choose to Export your current view, or all columns in the roster.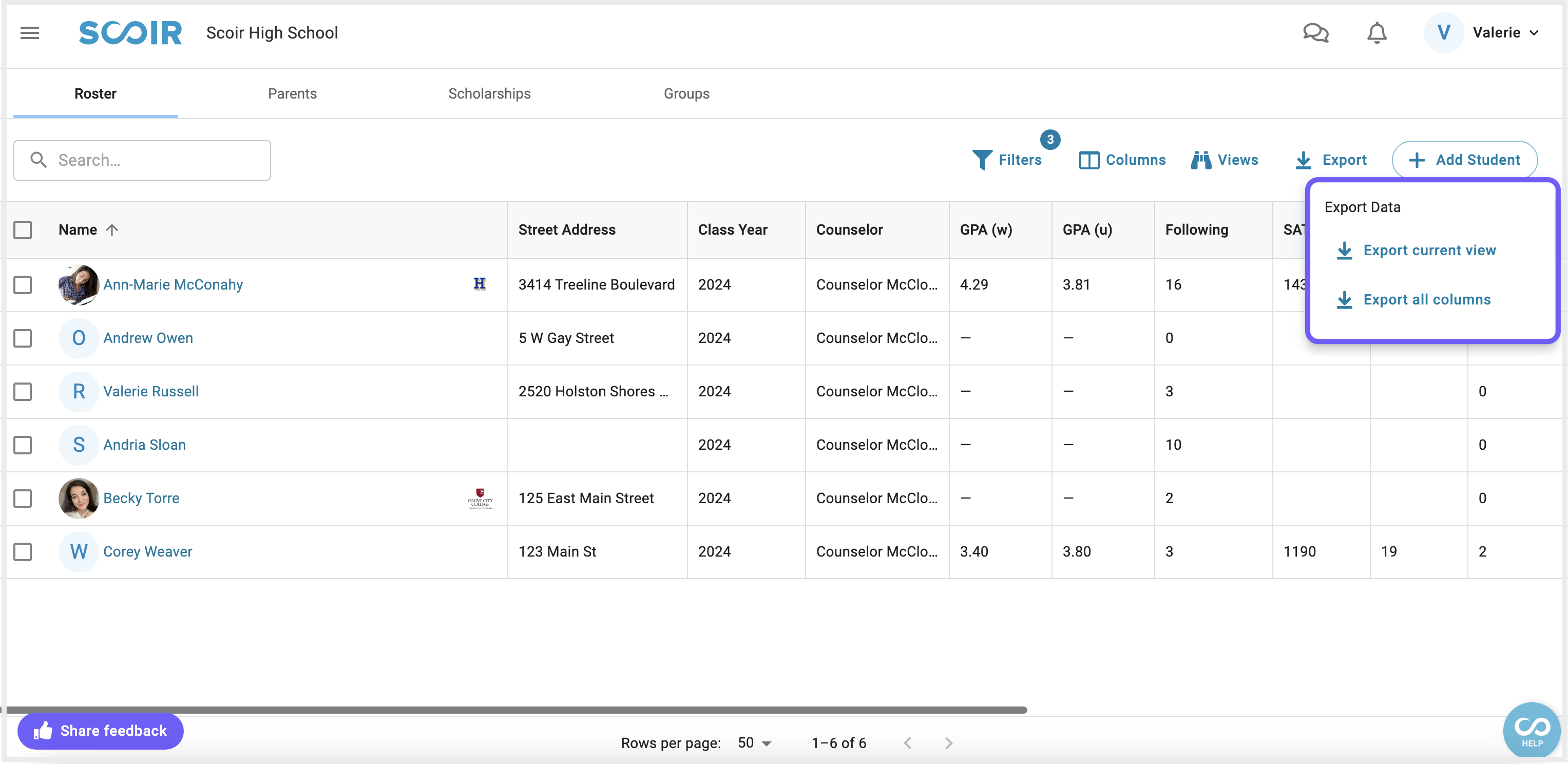 Managing Students from the Roster
From the Student Roster, you can take actions like emailing students, suggesting colleges, adding students, and more!
Adding a Student
Select Add Student in the top right corner of the roster.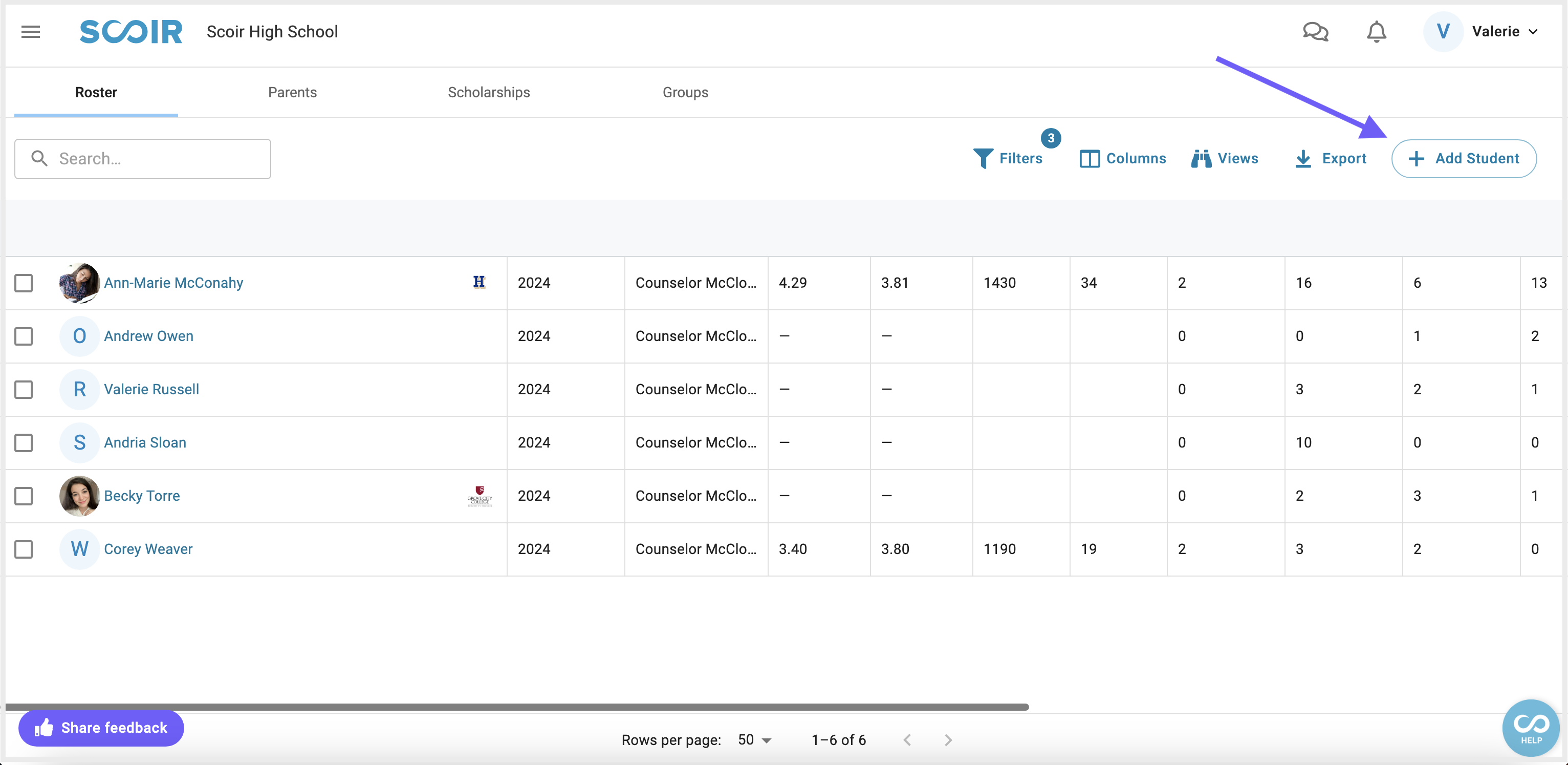 From there, add the student information.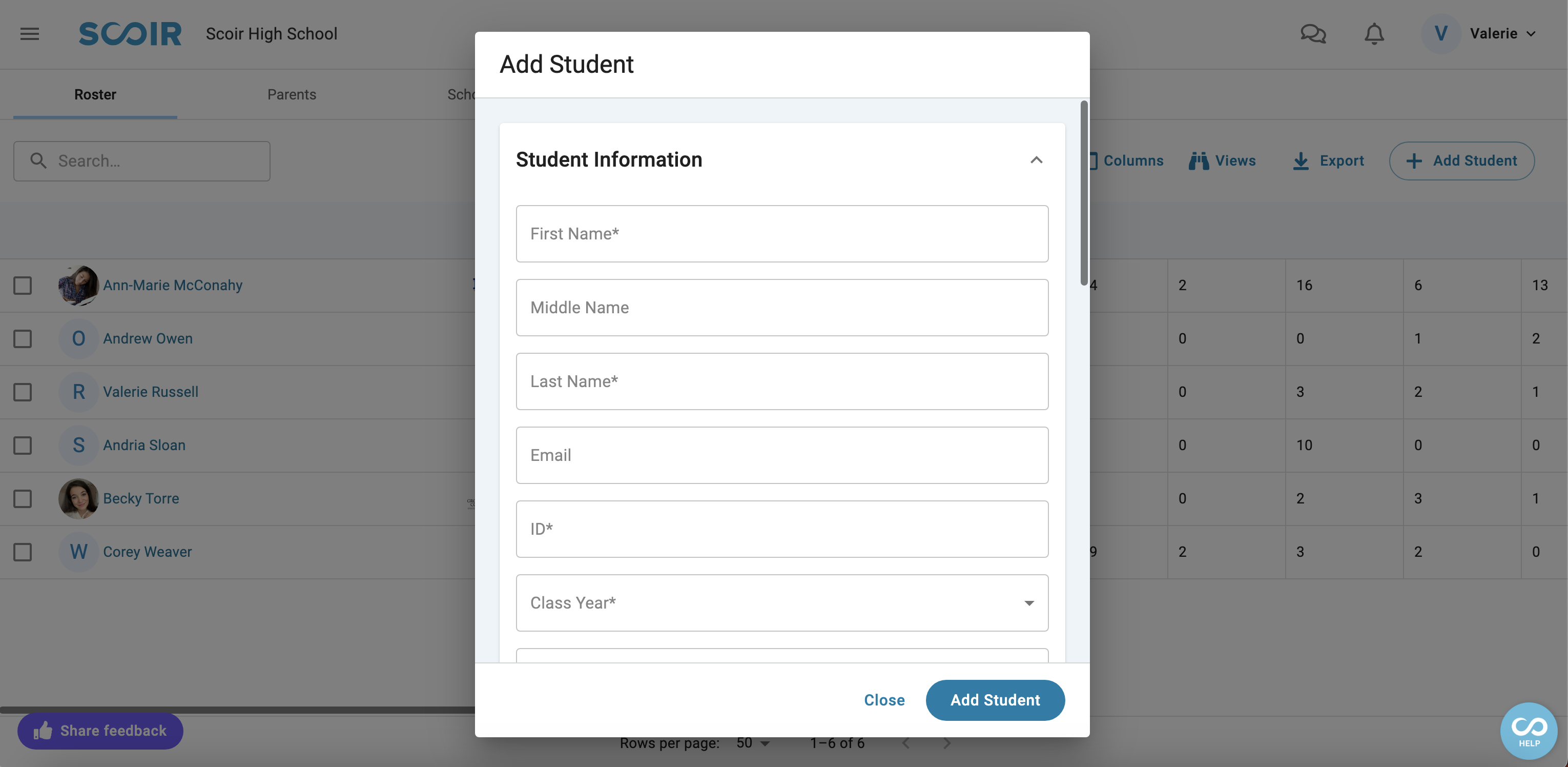 Previewing Student Records
Easily preview students from the roster by hovering over a student's name and selecting Preview.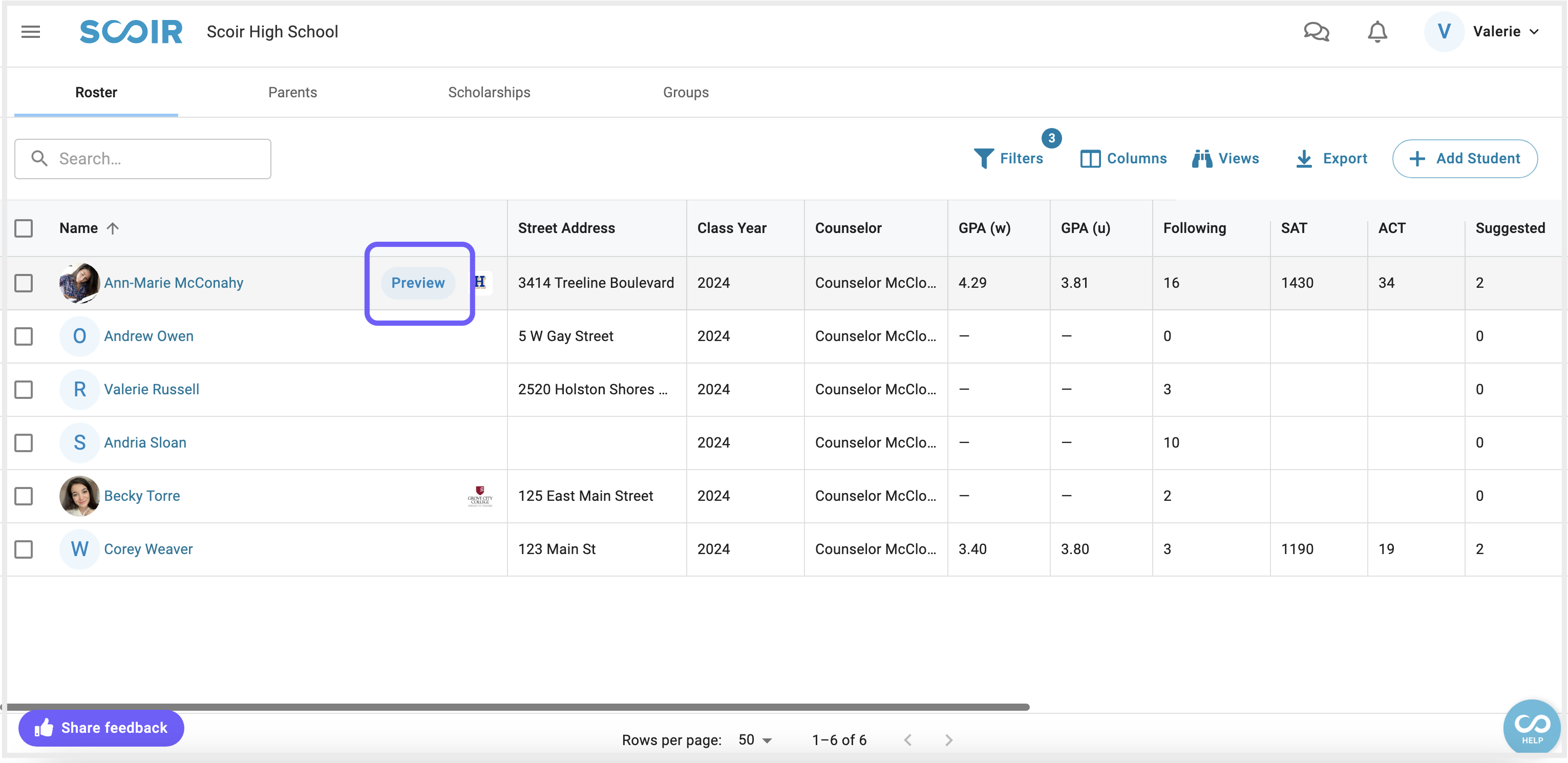 From there, you can add notes, see the student, school, and academic overview, and take actions from the ... action menu in the top right. If you have custom properties, you'll also see these listed here!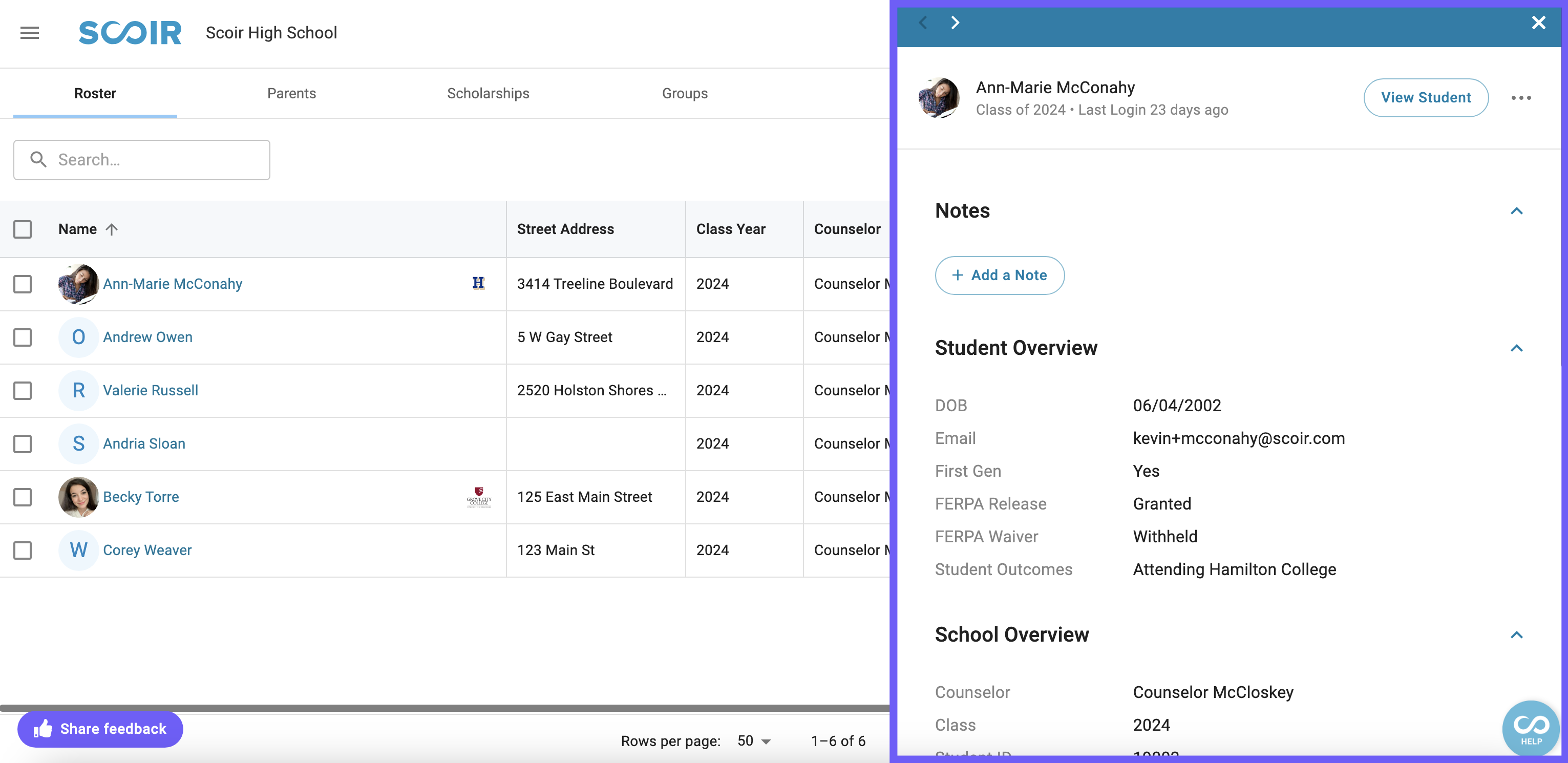 Taking Student Actions
When selecting individual students, or groups of students, you can take specific actions.
Email Students
Invite Students to Scoir
Suggest Colleges
Assign Counselors
Add to Group
Upload to the Drive
Add a Link to the Drive