Introduction: Managing Application Rounds
Introduction: Managing Application Rounds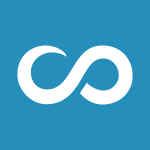 Updated by Customer Support
Students use Scoir to manage their shortlist of schools, as well as to request official school documents be sent to colleges during the application process. Colleges on Scoir have the ability to manage Application Requirements and Deadlines required as a part of this process. Application Rounds should be reviewed annually.
Actions in this guide require the Application Manager role.
When App Rounds are open, any Requirements & Deadlines you enter will be visible on August 1 of the new academic year.
The Importance of Accurate Information
Students and high school counselors consider Scoir the source of truth for college information. By keeping your Application Rounds and Document Requirements updated, this ensures that students and high school counselors have accurate information when it comes time for them to complete a college application and submit application related documents.
The Application Manager Role
Only Application Managers can update Application Requirements and Application Deadlines.
Application Managers can be added and designated by an account administrator.
If you do not have a Scoir account, or are unsure if your account has the required roles, contact your college's Scoir Account Administrator or email Scoir Support at support@scoir.com.
What's an Application Round?
An Application Round is a set of Application Requirements paired with an Application Deadline.
Application Requirements are a set of document types that you require, or wish to receive from students applying to your institution
Application Deadline is a deadline that you report for each specific round
Application Requirements are then paired with an Application Deadline to create an Application Round.

Overview
Application Requirements can be created and paired with more than one round at a time, eliminating the need to redo your document selections when creating additional rounds. You can also have different sets of Application Requirements for different rounds.
In the example below, you can see how the same set of Application Requirements, which we've labeled our "First-Year Applicants" requirements, can be applied to two different deadlines. Our Regular Decision deadline of March 15, and our separate Honors Program deadline of January 1. Both groups of applicants would have the same set of document requirements, but their deadline would depend on which round they selected when applying.
We also have an Engineering School which has a different set of required documents. Perhaps Engineering applicants are required to submit test scores, while other non-engineering students can apply test-optional. To handle this, we have created a separate set of Application Requirements labeled "Engineering Students" with those different document requirements for just our Engineering School. You can then assign your Application Deadline to create a specific Engineering application round, so that students applying to the Engineering School and their supporters will be required to fulfill the different document requirements for that program.

There are two parts to creating an application round in Scoir. Setting up Application Document Requirements, and then pairing them with an Application Deadline. The first step in the Application Round set-up process is creating your Application Requirements. These must be created before adding your deadlines, as each deadline will require a set of Application Requirements to pair with.
We have provided step-by-step instructions to guide you through this process. Continue to Step 1 to begin our guided instructions, or, view our Video Guide below for a visual tutorial.
Step 1: Creating Application Document Requirements
Select which Scoir Document Types to receive from your applicants.
Step 2: Creating an Application Deadline
Add a Deadline date for each Application Round you wish to report in Scoir.
Troubleshooting
If you have any questions along the way, feel free to reach out to Scoir Support at support@scoir.com.
Lets begin! Use the link below to proceed to Step 1 or, begin our Video Guide below!
How-to Video