For Counselors: Uploading A Teacher Recommendation for a Teacher/Counselor
For Counselors: Uploading A Teacher Recommendation for a Teacher/Counselor
SCOIR provides the ability to upload teacher recommendations on behalf of other teachers or counselors, who either do not have access to SCOIR, or perhaps have retired and are no longer active at your school. Whatever the reason, Counselors are able to upload these recommendations on behalf of another person so they can be forwarded with College Applications. 
Search for a student in the search bar:

Navigate to the Student Profile Page by clicking on the student. Go to the Manage Documents tab under the Colleges & Applications section of their profile.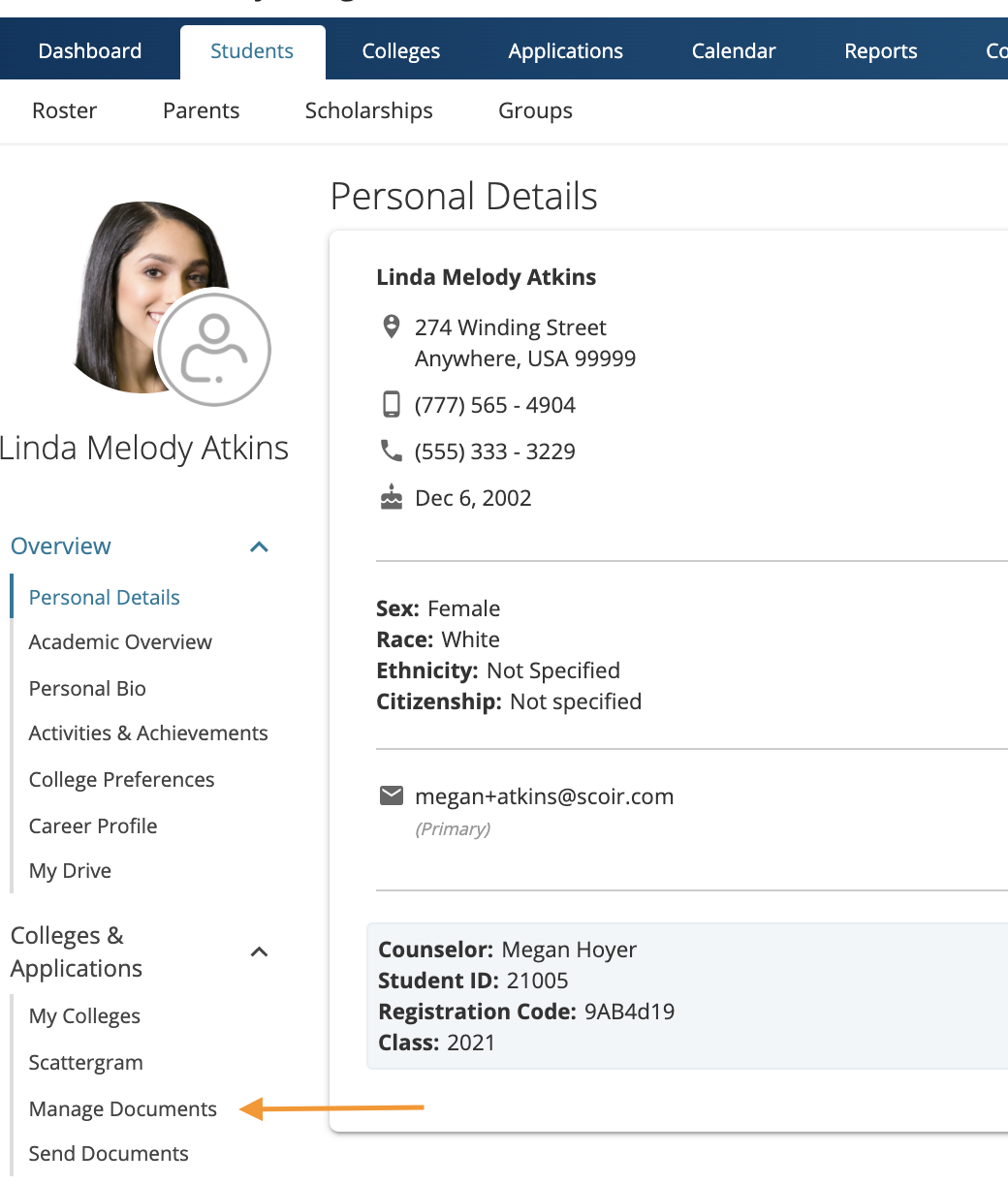 Under the Recommendations section, click +Add. For 'On Behalf of:' choose 'Other'. Type in the Recommender Name, Recommender Title (optional), and if the recommendation is college specific, type in the college name. Click +Choose a File to upload your .pdf. Once the file is uploaded, simply click Save & Submit.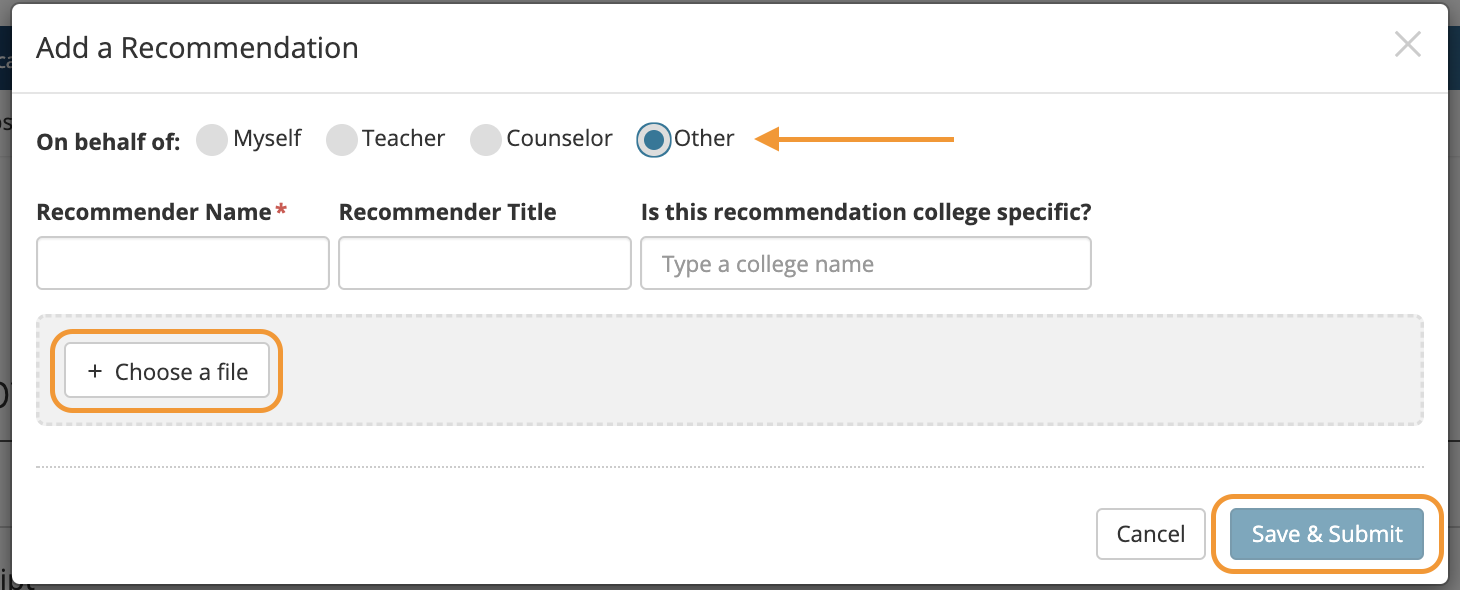 Your new recommendation will appear in the Recommendations section of the student's Manage Documents and will be immediately available to send to colleges.
profile, documents, overview, counselor, applications, manage
    To learn more about using Scoir to manage recommendation letters, view our Letters of Recommendation video guide.
counselor, my-high-school, account-settings