For Students: College Compare
For Students: College Compare

Updated by Elliot
In Scoir, you can compare colleges side-by-side to compare key aspects of each college to one another.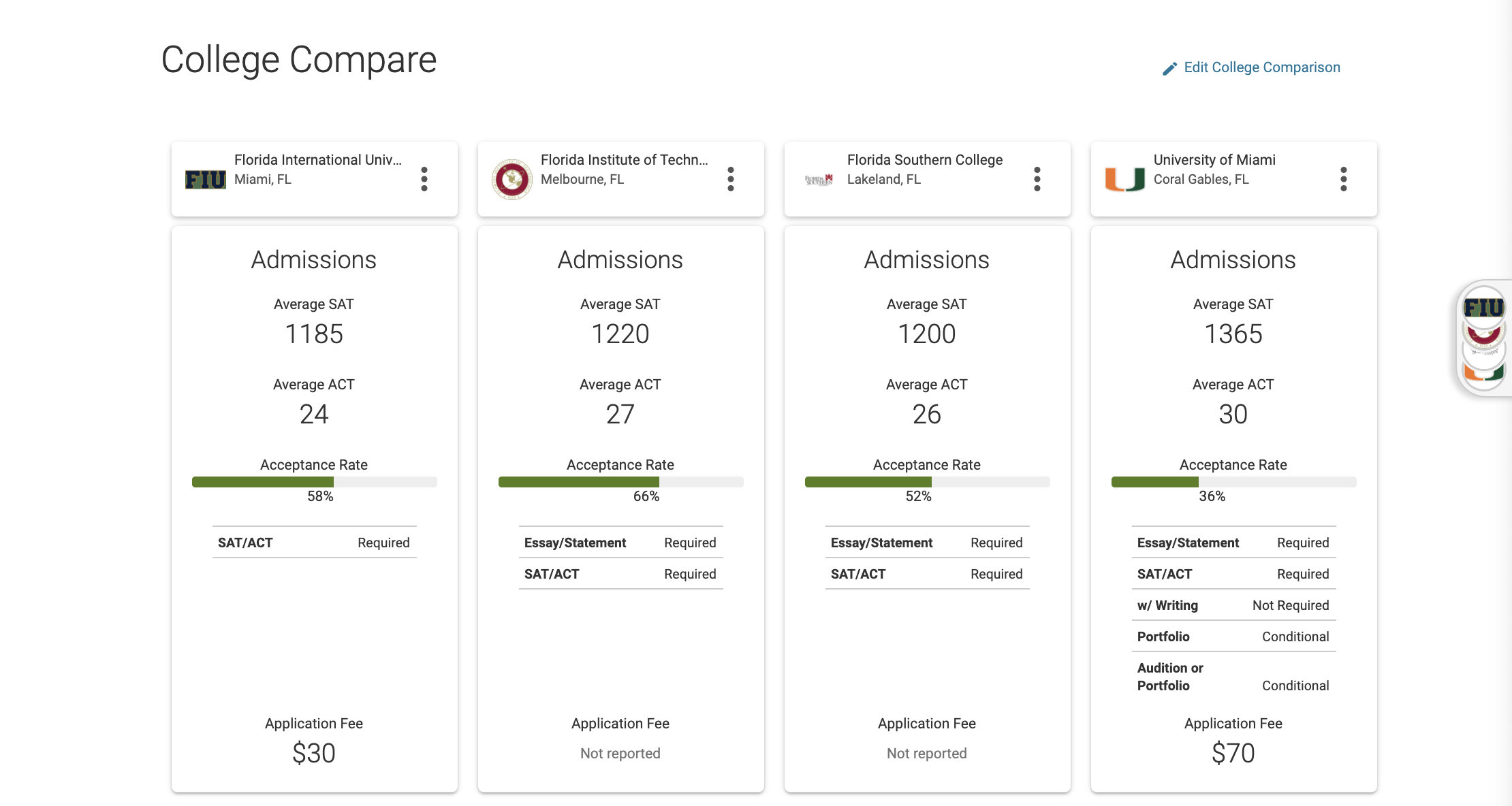 Making a College Compare
Navigate to the College Search tab. Conduct a search or use your last-used search.
Click the Compare button to add a college to your College Compare. You can choose up to 4 colleges.
Remove or re-order schools if needed, and click View College Comparison to see the comparison.
Explore!