For Students: Viewing Scattergrams
For Students: Viewing Scattergrams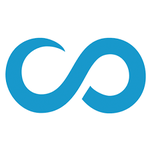 Updated by Client Success Team
Scattergrams visually depict historical admissions decisions using previous students' GPAs and SAT/ACT scores. Scattergrams are intended to provide a guidepost to gauge likelihood of acceptance and are not intended to be a definitive predictor of admission.
This article contains the following sections:
How do I view College Scattergrams?
There are a few ways to view scattergrams of historic application data.
Scattergrams on College Details pages
To view scattergrams on College Details pages, follow these steps.
Go to the college details page of the college whose scattergram you wish to view.

Click the

Analysis

link.
Scattergrams in My Colleges
To view scattergrams of colleges in your My Colleges list, follow these steps.
Go to My Colleges.

Click the college tile to open the expanded view.


Click

View Scattergram.



Understanding Scattergrams
Scattergrams display historic application outcomes for colleges when enough data is available.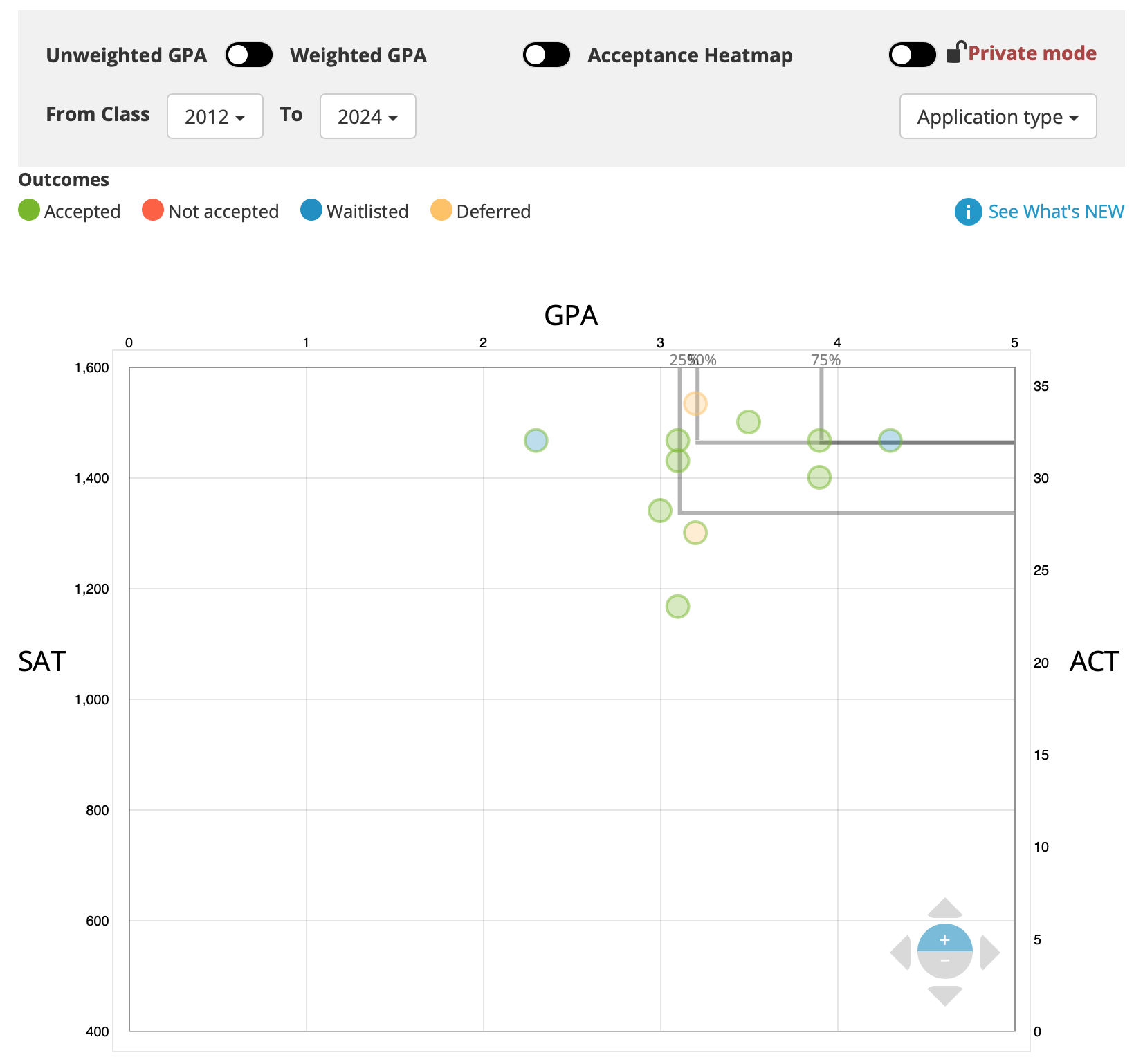 There are multiple settings to refine scattergram data, explained below.
Toggle between Unweighted GPA and Weighted GPA
Allows you to toggle results to display within a weighted or unweighted GPA scale.
Change the Class Range
Allows you to adjust the class range of data displayed within the scattergram.
Toggle Display of the Acceptance Heatmap
Allows you to toggle the display of the heatmap view for greater detail.
Filter Data by Application Type
Allows you to filter data by application type.
For an in-depth explanation to better understand outcome data, click See What's NEW.