For Counselors: Labels Overview
For Counselors: Labels Overview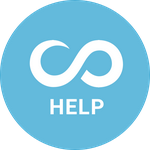 Updated by Customer Support
Labels will replace Groups on February 1, 2024, and the Groups page will sunset. Don't worry! We've automatically created Labels for all of your existing Groups so there's nothing you need to do.
Labels allow you to categorize and group students based on specific designations. They're easy to create, filter by, and view at a glance. Labels are not visible to students.
Adding Labels to Individual Students 
Add, create, and remove Labels for an individual student from the Preview in the roster or a student's profile.
From Preview in the Student Roster
Go to the Students tab
Hover over a student's name and click the Preview > Add Labels
Select from the dropdown of existing Labels or create a new one by typing in a name and clicking enter
From a student's profile
Go to a student's Profile > Personal Details > Add Labels
Select from the dropdown of existing Labels or create a new one by typing in a name and clicking enter
Once you have Labels added to a student, you'll see a pencil icon to add or remove these.
Adding Labels to Multiple Students
You can take bulk actions to add labels to multiple students.
Go to the Student Roster
Filter the group of students you want to apply a Label to and select all
Click the Manage Labels icon
Choose from the existing Labels or create a new Label
Click Save
Viewing & Filtering Labels 
Once you've added Labels, you'll see these listed on the students profile and preview.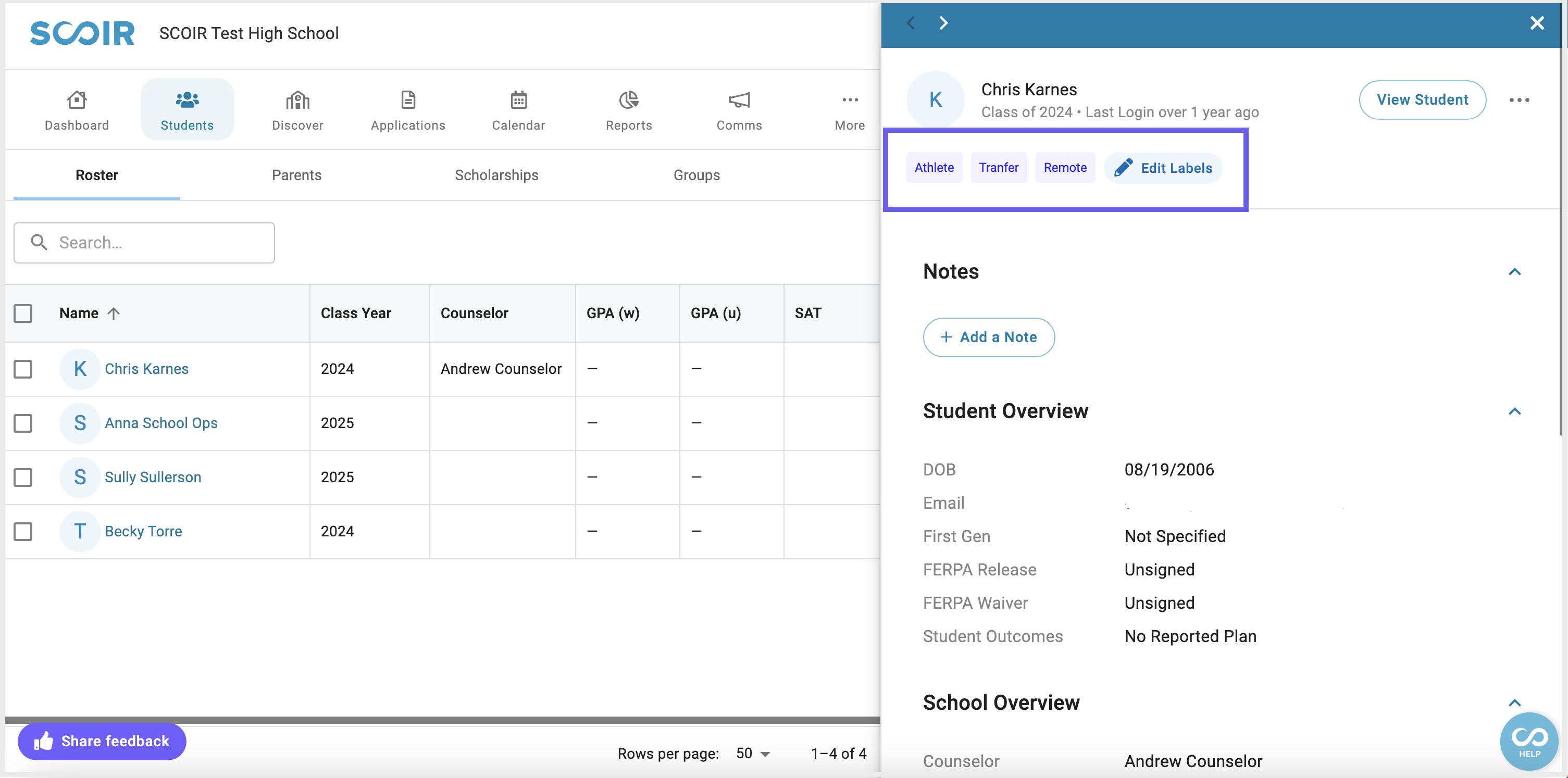 When you click on a specific Label from the student's preview or profile, you'll be taken to the roster with the Label pre-selected for you in Filters. That way, you can view a list of students that fall under the Label.
You can also filter by one or more Labels by going to the Student Roster > Filters and choosing from the Labels dropdown.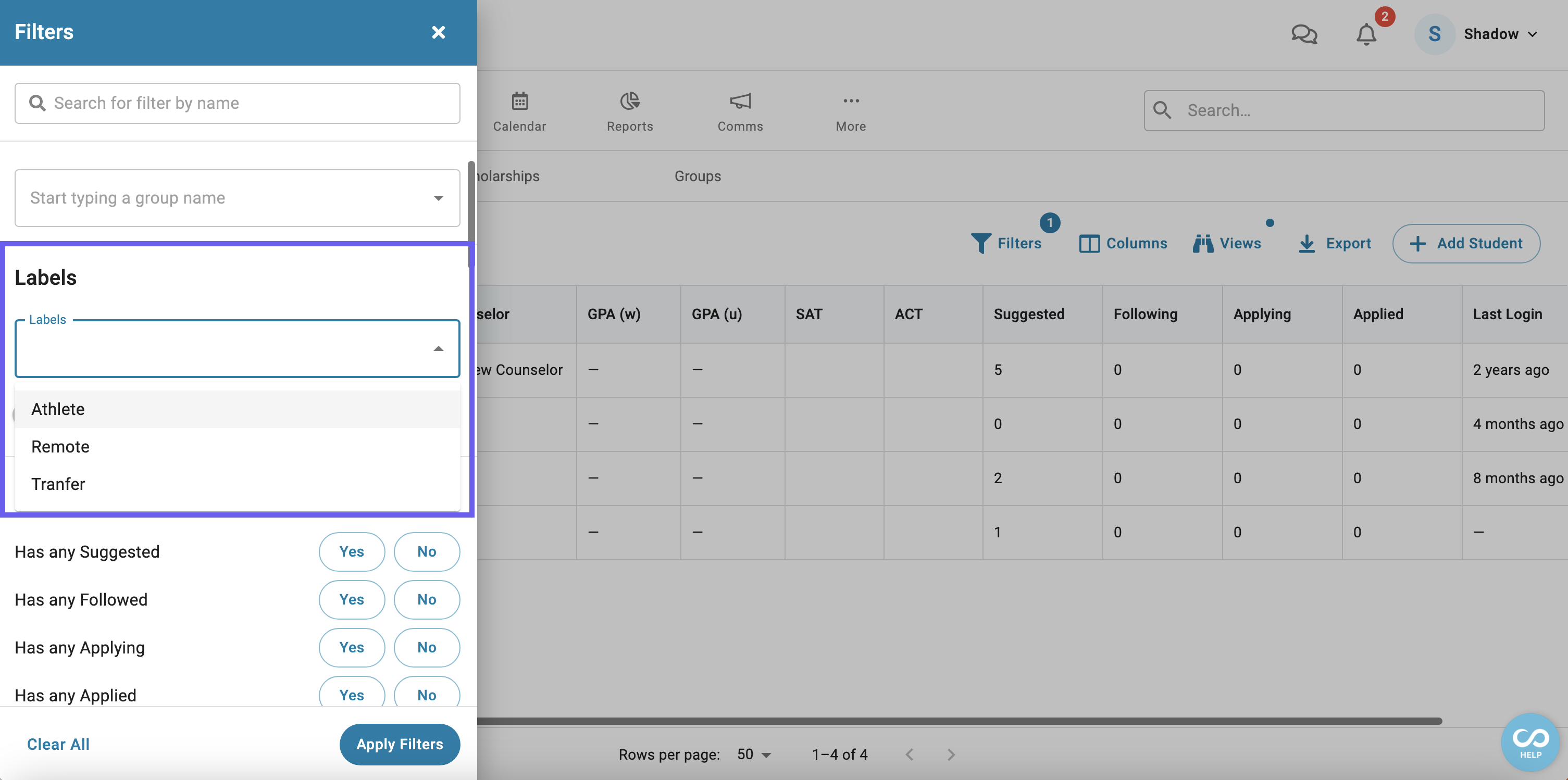 Once you've filtered by specific Labels, save these as roster views for quick access by going to Views > Save as new view. From there, give the view a name and click Save.
Importing Labels
Importing Labels requires the Data Management role in Scoir
For best results, export your 'Scoir' Student | Roster and add Labels for your students. This ensures the data in Scoir remains consistent with your import. If you would like to use another data source, you can download the import template: scoir.student.template.csv, or export a student file from your student information system. The required fields (Student ID, First Name, Last Name, Class Year, Email, and Birthdate ) will export automatically, and from there you can add your labels.

Once your file is configured, follow these steps:
Go to More > Data Management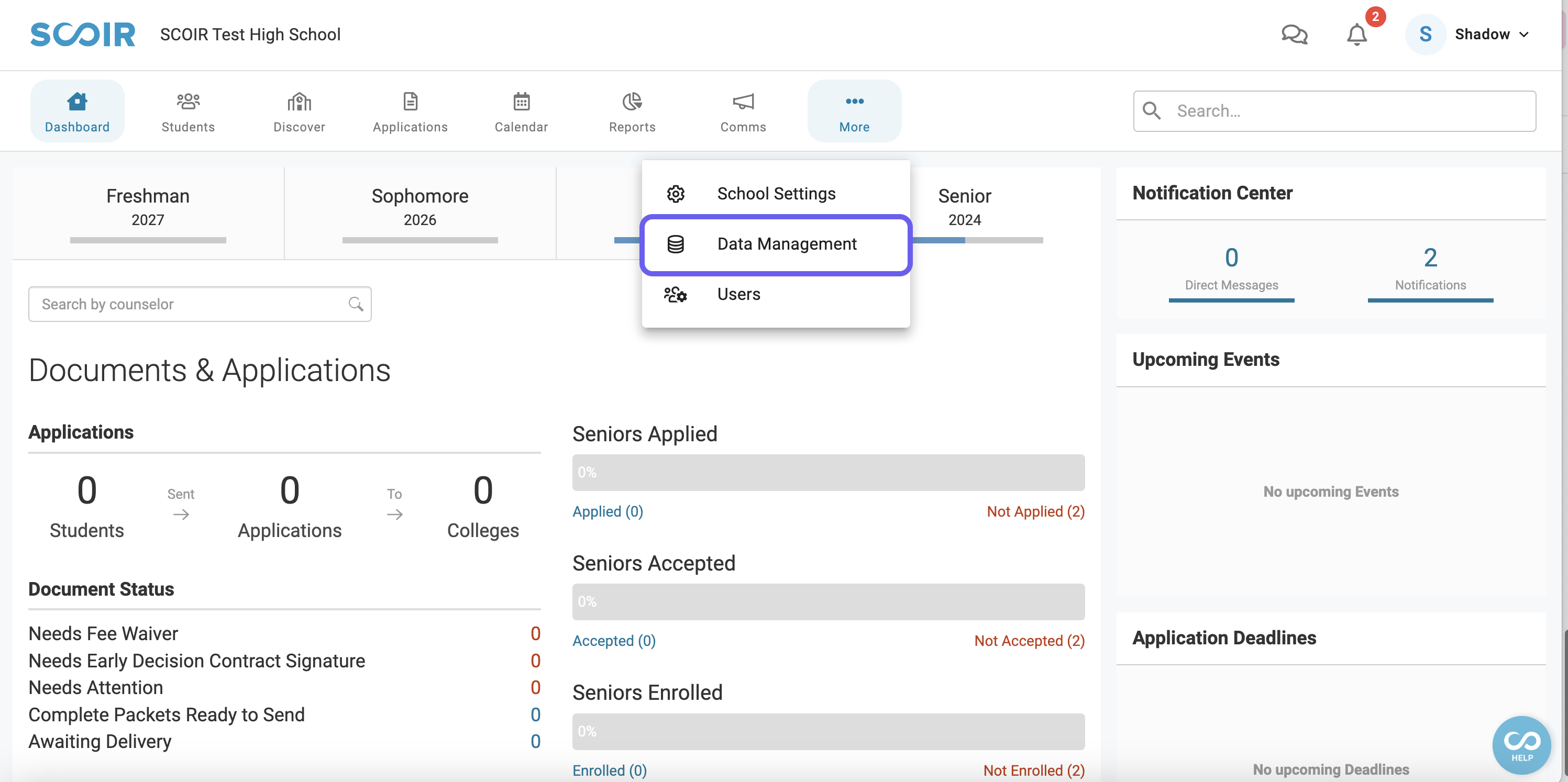 Expand the Student Data list and choose to Upload new file in the Student Roster. Drag and drop your file or upload from your computer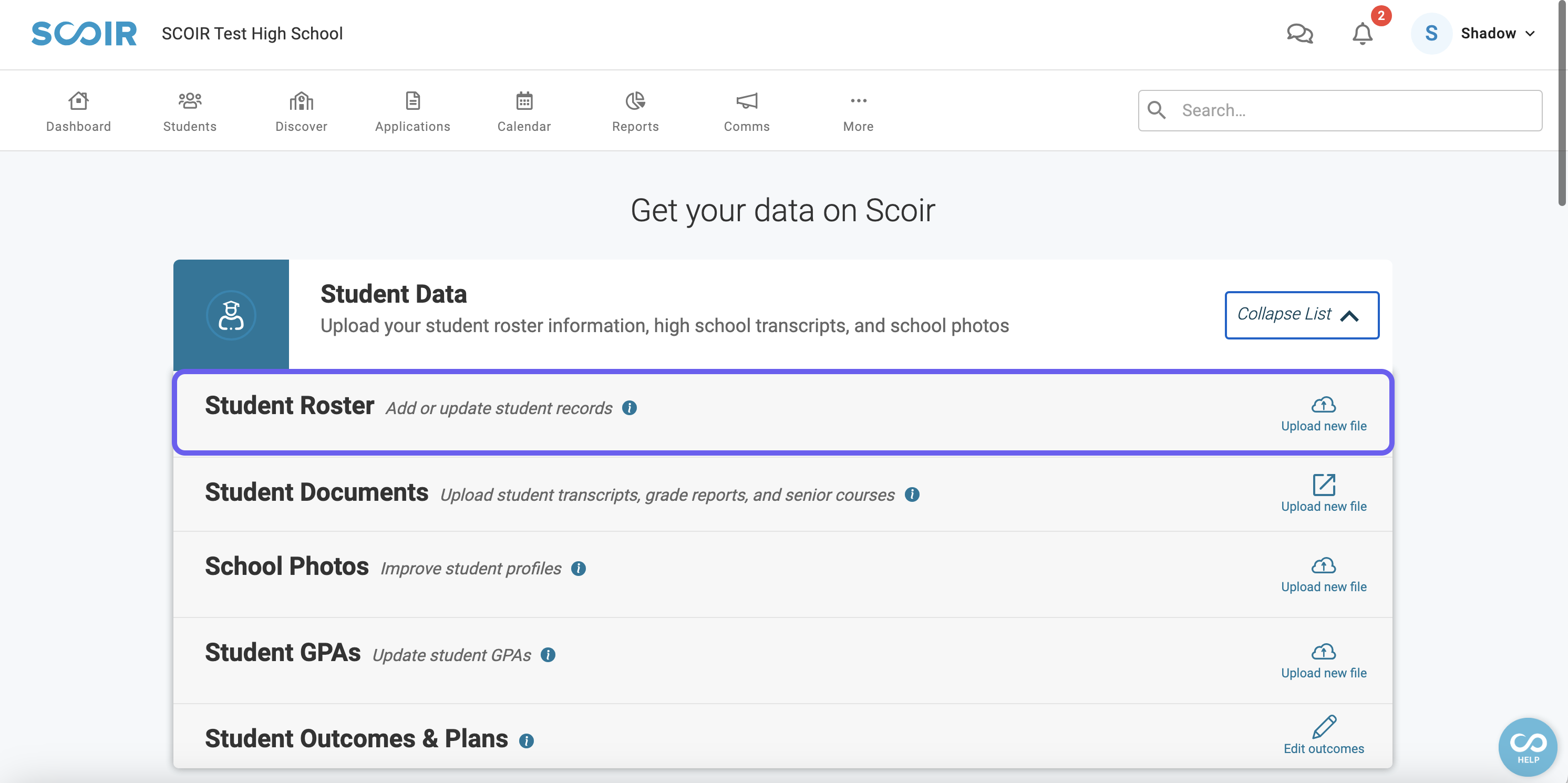 Map the columns to the appropriate data point
Once imported, you'll be able to filter and view those Labels!