Inviting Parents/Guardians
Inviting Parents/Guardians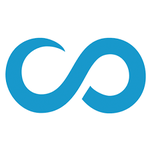 Updated by Client Success Team
Inviting Parents/Guardians
Once parents/guardians have been imported to Scoir, it is easy to invite them to join!  Navigate to the Students tab and click on Parents. Use the filtering tool to the left to change the class year. Then use the Select All button at the top of the page and under the Actions dropdown, click Invite.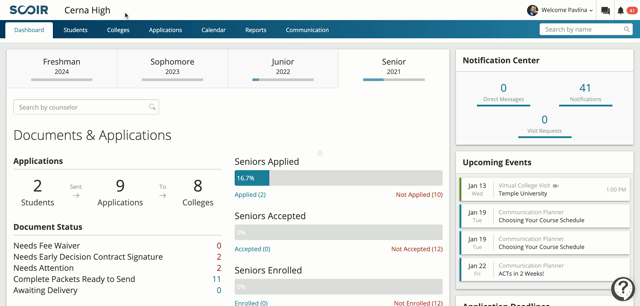 The Notifications tab will show any errors. Click into the notification to view errors.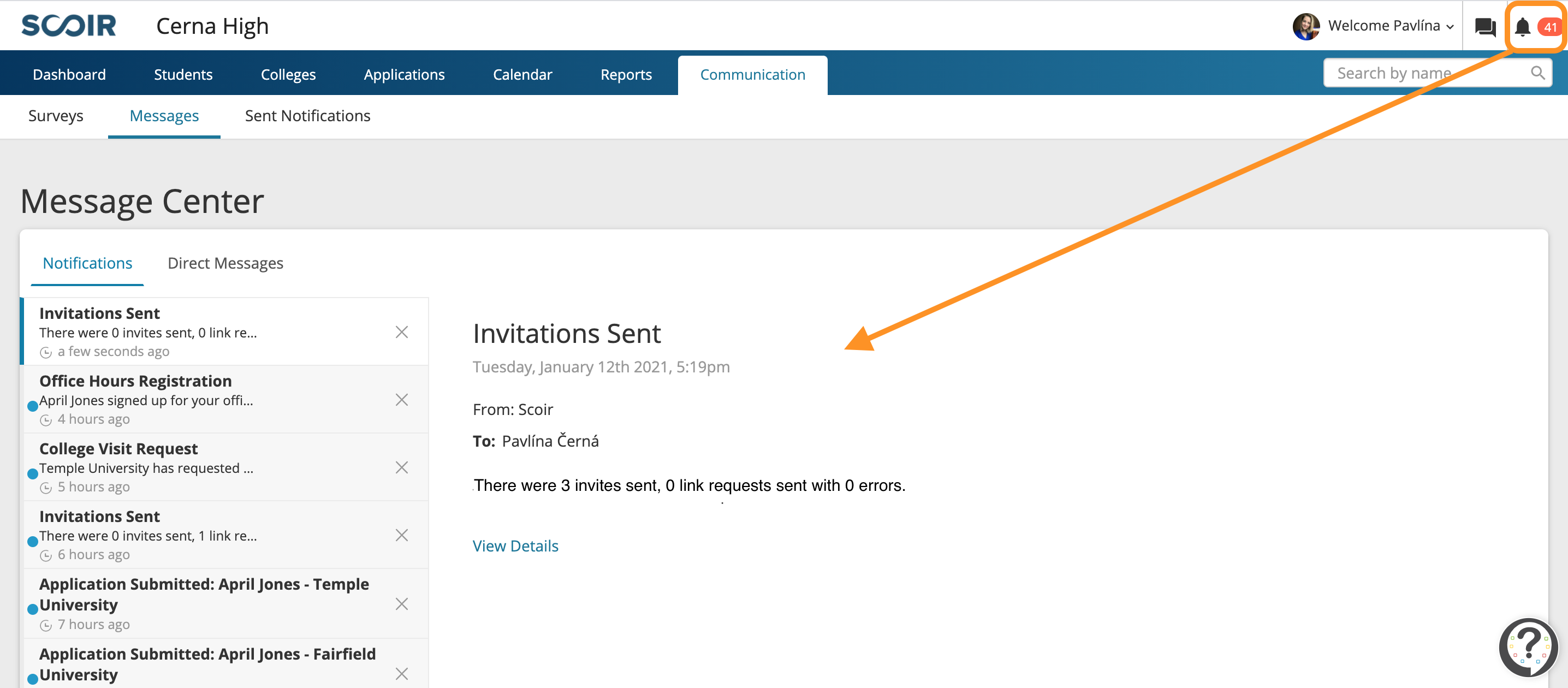 If a parent/guardian already has a Scoir account, they will not be invited to Scoir.  The tile will reflect NOT INVITED because the parent/guardian account was set up prior to the high school inviting them. 

Please check the notifications tab for errors or contact support@scoir.com.
The Parent/Guardian Invite Email
Parents/guardians will receive the following email, letting them know their student's high school is now using Scoir.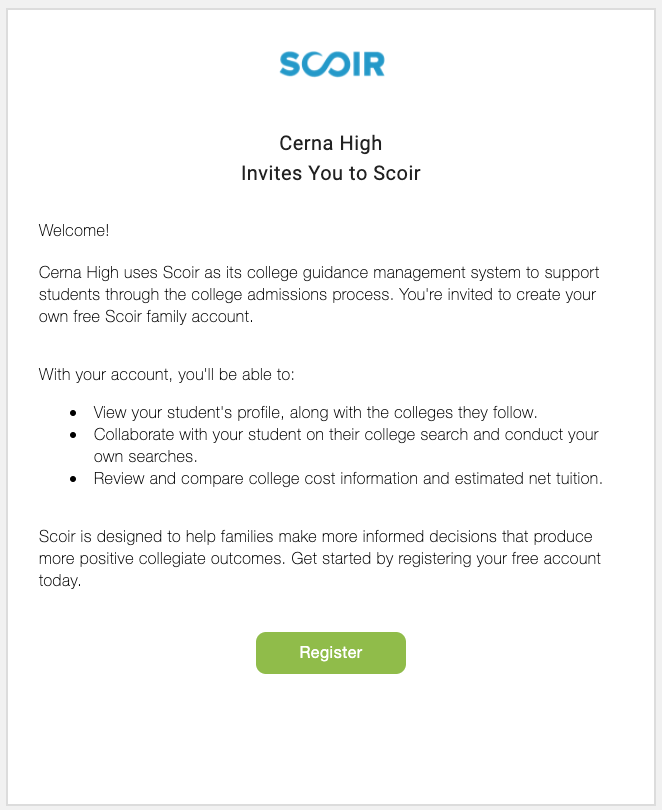 Frequently Asked Questions
I received an email but I never registered my account
If you are unable to locate the email you received from your high school to register your account or if you deleted it, we are able to generate another email to you.
Contact your Scoir Client Success Manager or email support@scoir.com to request another invitation be sent. Please include the email address along with the associated high school. You can also contact your Account Administrator to re-send the email invite.
Email invitations expire in 7 days and users need to be re-invited afterwards.
students, parents, explore