Invite Parents by Class Year
Invite Parents by Class Year
Once parents have been imported to SCOIR, it is easy to invite them to join!  Navigate to the Parent tab.

Use the filtering tool to the left to change the class year.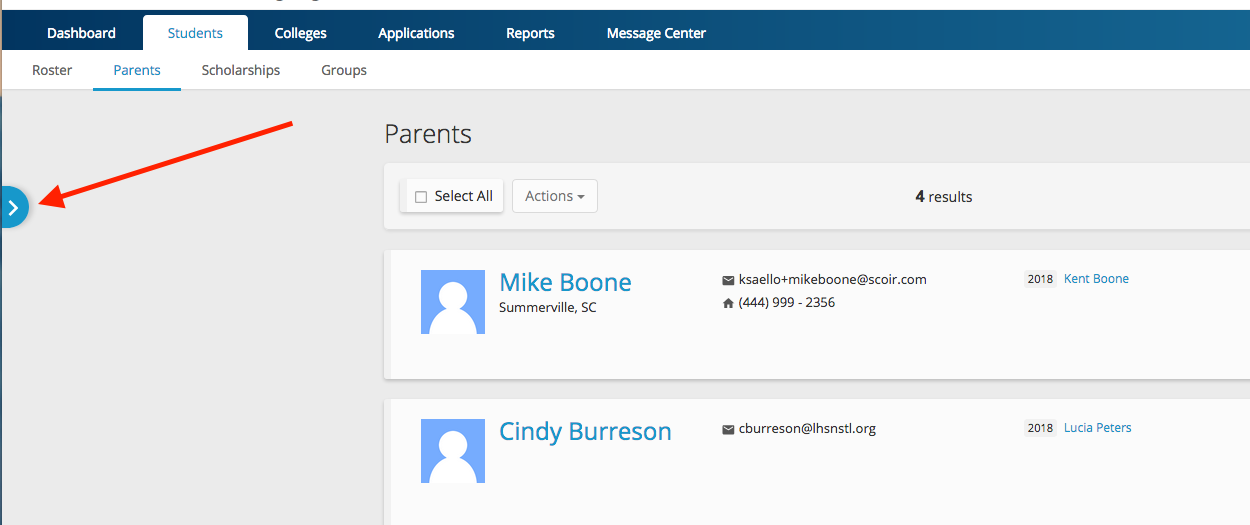 Select the class year and click Apply.  The parent view will change to reflect the year selected.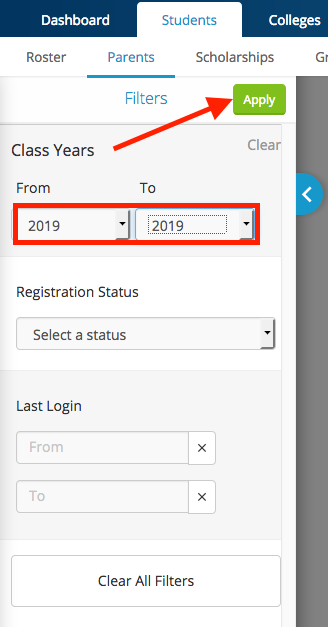 Use the Select All button at the top of the page and then the Actions drop down, click Invite.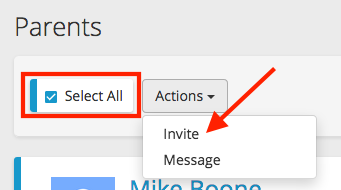 The Notifications tab will show any errors.  Click into the notification to view errors.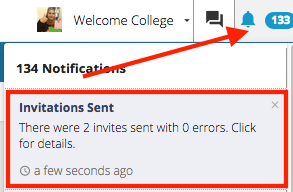 NOTE:  If a parent already has a SCOIR account, they will not be invited to SCOIR.  The tile will reflect NOT INVITED because the parent account was set up prior to the high school inviting them.  Please check the notifications tab for errors or contact support@scoir.com.