For Students: Recording Your Activities and Achievements
For Students: Recording Your Activities and Achievements

Updated by Elliot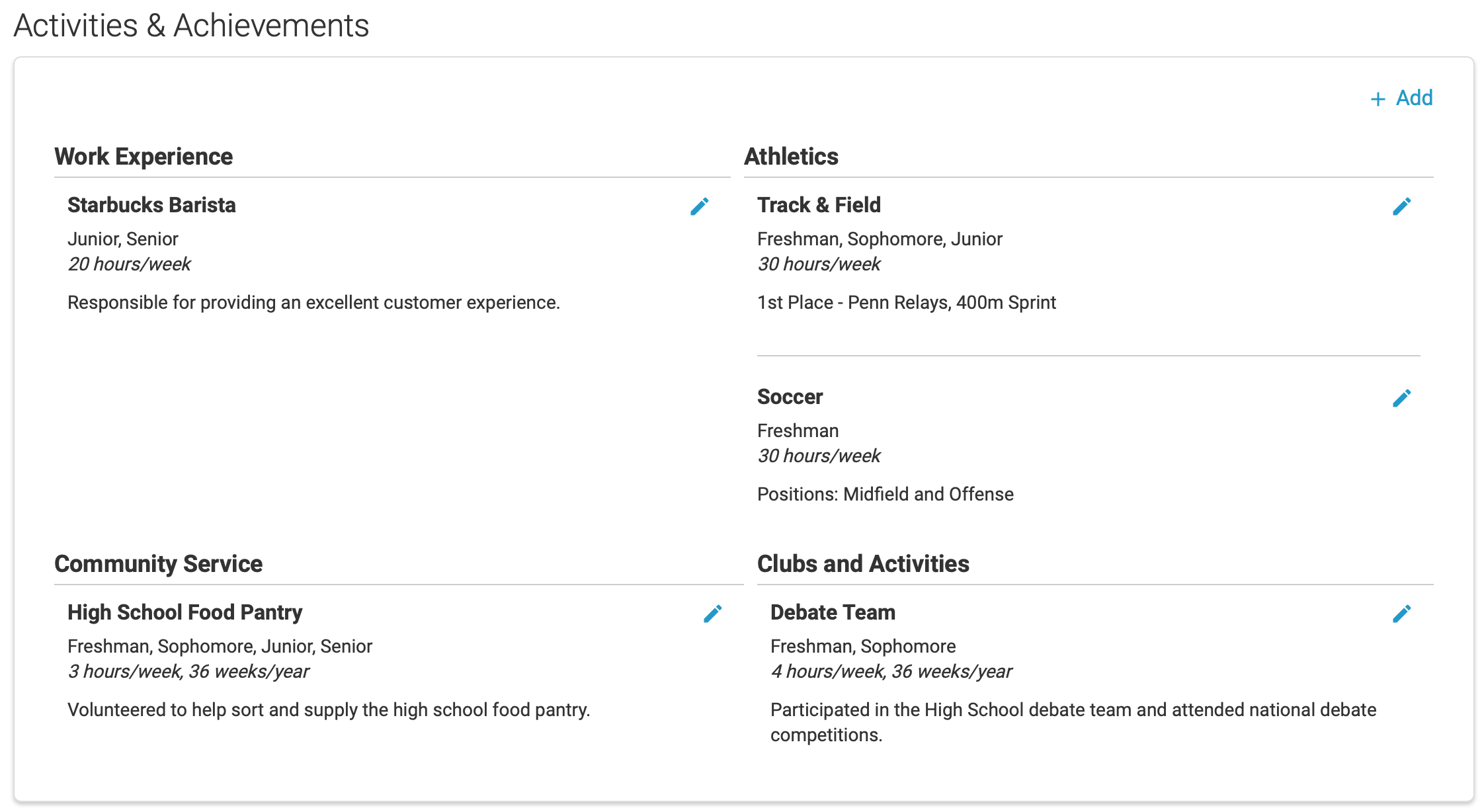 To record an activity or achievement, click the + Add button in the Activities & Achievements tile.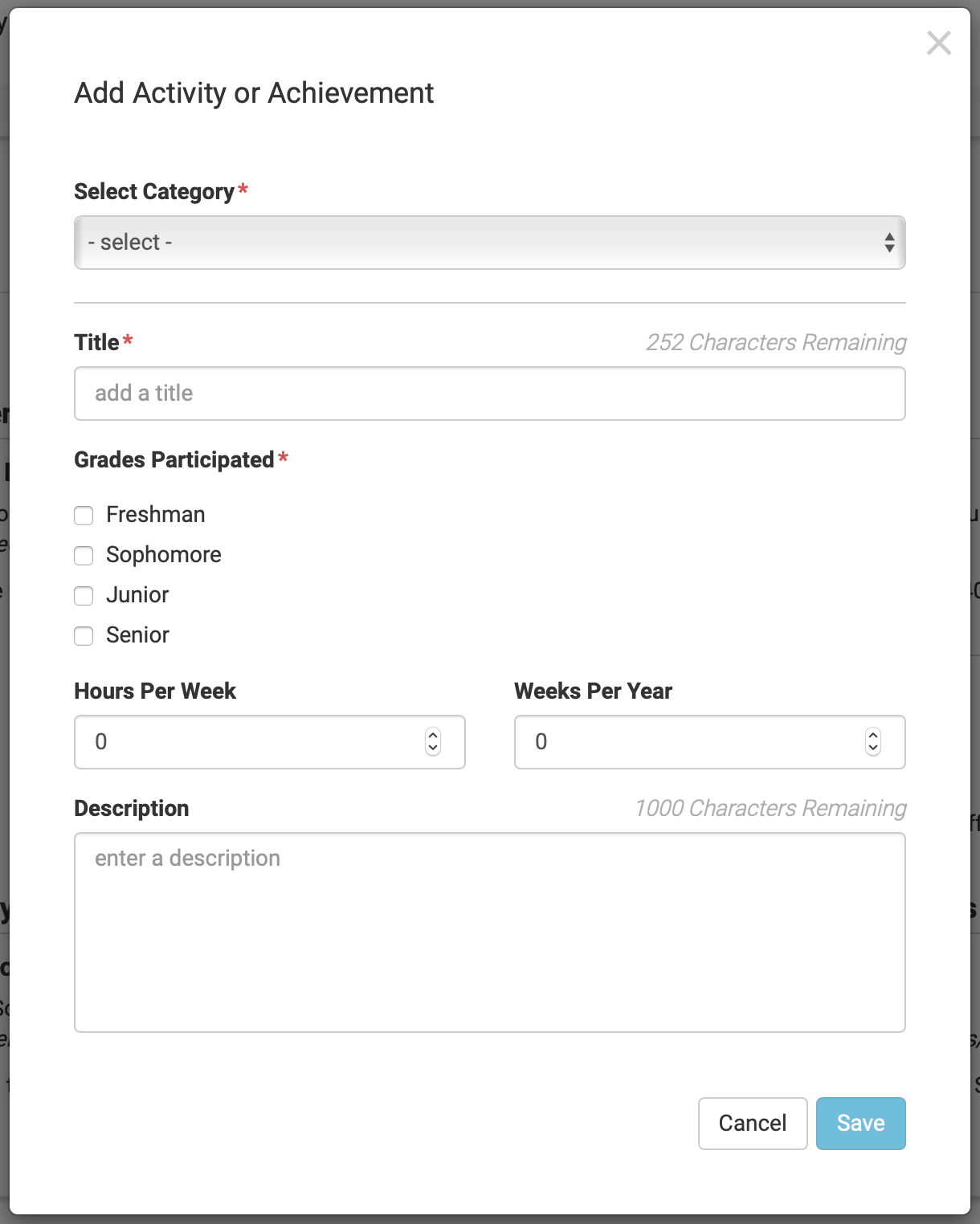 You'll be presented with a window to select the category of your entry, add a title, select grades participated, report hours per week and weeks per year, and add a description of the entry.
When you're finished, click Save.
Entries will be automatically organized by type. You can edit your entries by clicking the blue pencil edit icon beside the entry.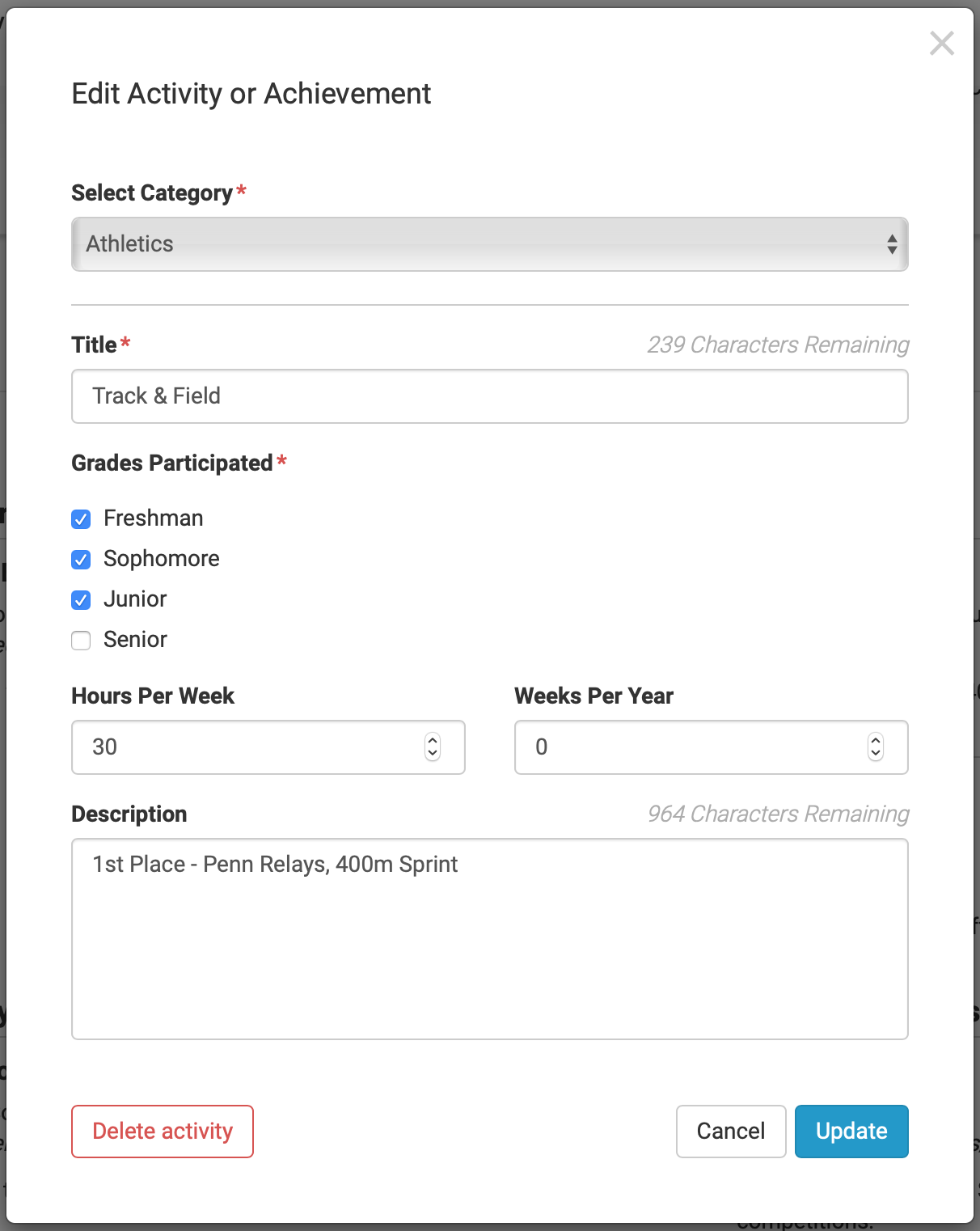 student, profile, academics