For Students: Requesting a Fee Waiver
For Students: Requesting a Fee Waiver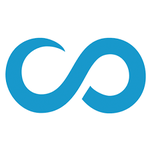 Updated by Client Success Team
How to Request a Fee Waiver in Scoir
 An application fee waiver is a form (aka waiver) that allows you to submit your college applications without paying a fee. When using Scoir to discover colleges and plan your application strategy, there are several ways to request a fee waiver.
Requesting a fee waiver can be done in a few short steps. From the student dashboard, access the My Colleges tab. Choose the school for which you would like to request the waiver by clicking on the school tile. Once in the school, you will be able to choose Application Documents as show below.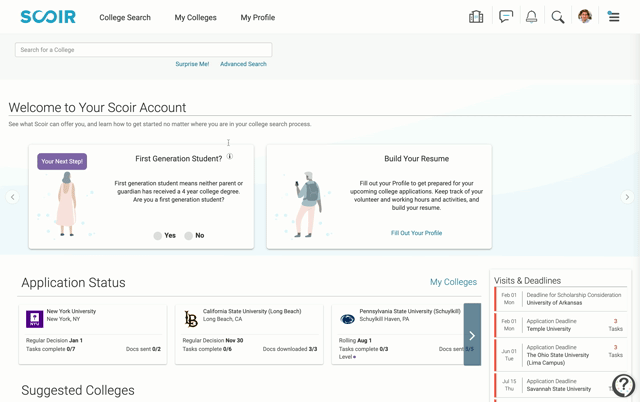 After clicking in, Download fee waiver will be available.
The fee waiver can be accessed as a downloadable document looking like this: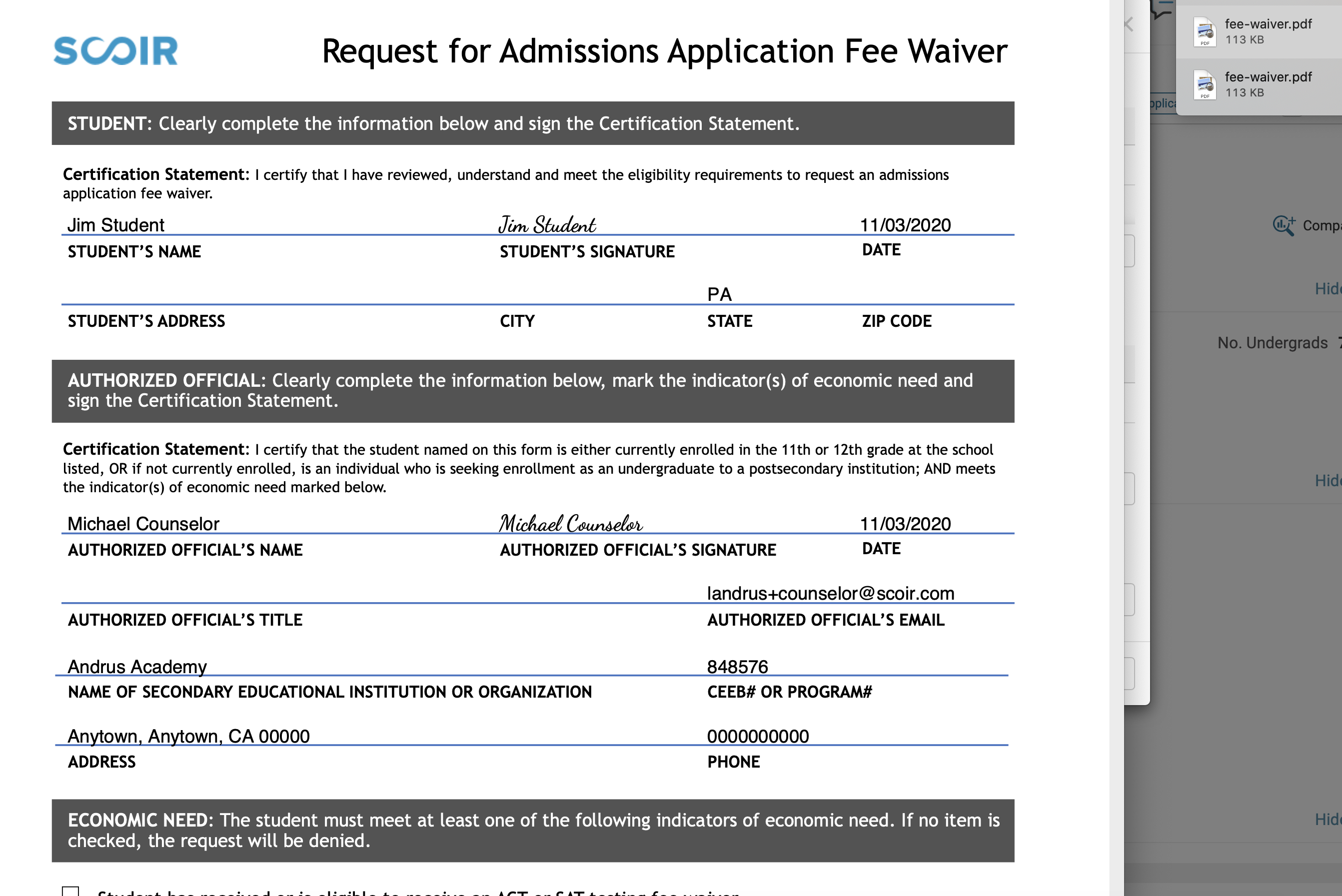 You can see more details on fee waiver eligibility in the Federal Income Eligibility Guidelines
here
.
How to Request a Fee Waiver Outside of Scoir 
Application Fee Waiver from NACAC
The National Association for College Admission Counseling, or NACAC, provides an application fee waiver that is available to students who have limited financial resources, including:
You were provided with a fee waiver to take the SAT or ACT
You are enrolled in a Free or Reduced Price Lunch Program
Your family income falls within the Income Eligibility Guidelines set by the USDA Food and Nutrition Service
You're enrolled in a federal, state, or local program that aids students from low-income families
Your family receives public assistance
You live in federally subsidized housing or a foster home
School-Specific Fee Waiver
In addition to the fee waivers listed above, some schools may provide their own institution-specific fee waivers. Check with a school's admission office to understand what you'll need to submit to obtain a fee waiver. And remember, some schools may not charge an application fee at all.
If you are using The Common App to apply, a fee waiver will need to be requested through both The Common App and Scoir. The full Scoir guide to The Common App can be found
here
.