For Students: Discover Colleges
For Students: Discover Colleges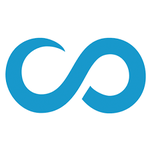 Updated by Client Success Team
Discovering colleges in Scoir can be accomplished in multiple ways from the Discover page.
In this article, we'll cover how to find colleges using these methods: 
My Matches
Find Your College Match Quiz
You May Also Like
Browsing Colleges by Apply with Scoir
The Search Bar
Advanced Search
My Matches
My Matches is a list of colleges based on your preferences. To view your matches, go to the Discover page.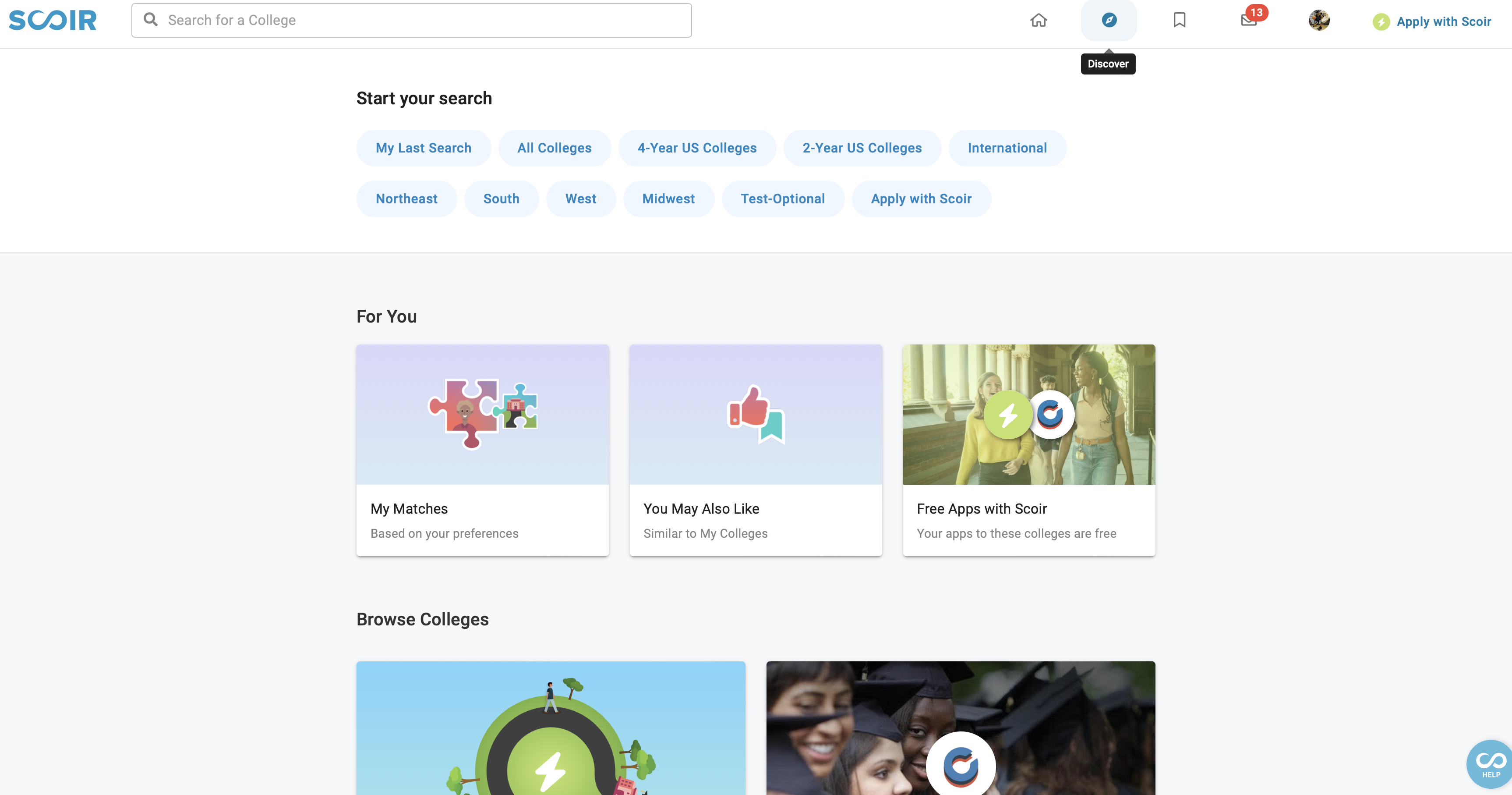 If you haven't added any preferences yet, you will be asked to add preferences to get matched with colleges and receive smarter recommendations.
You can also Set College Preferences from your student profile.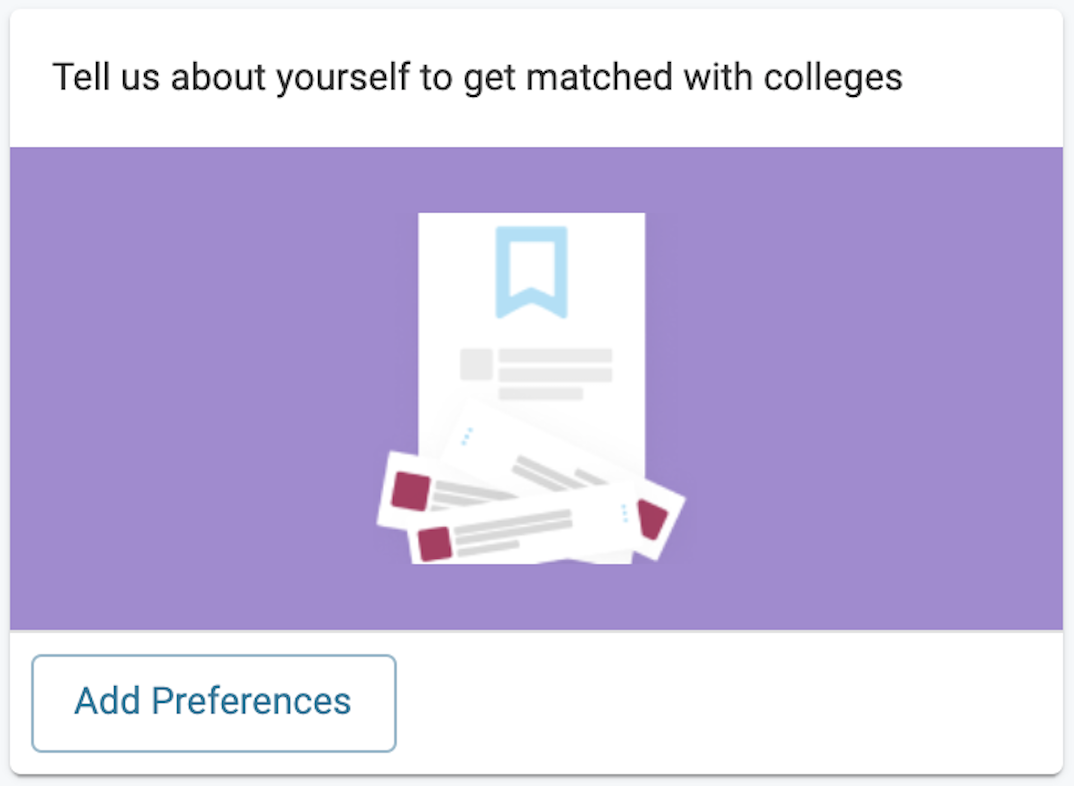 Find Your College Match Quiz
The quiz consists of questions designed to match you with colleges based on what you'd like to study, where you'd like to live, and more. It's a fun way to set your preferences and helps build a robust discovery experience. 
Initially, you'll find the quiz located on your student dashboard.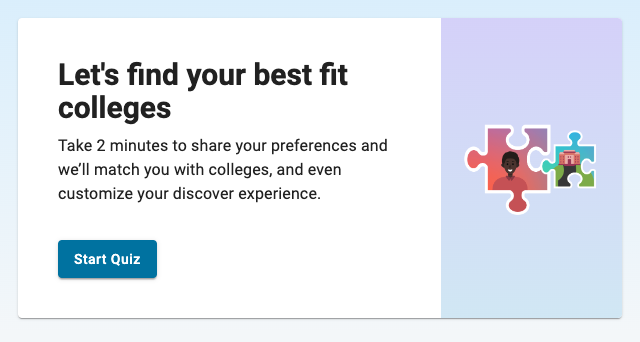 After you complete the quiz the first time, you can retake it as many times as you'd like from My Matches.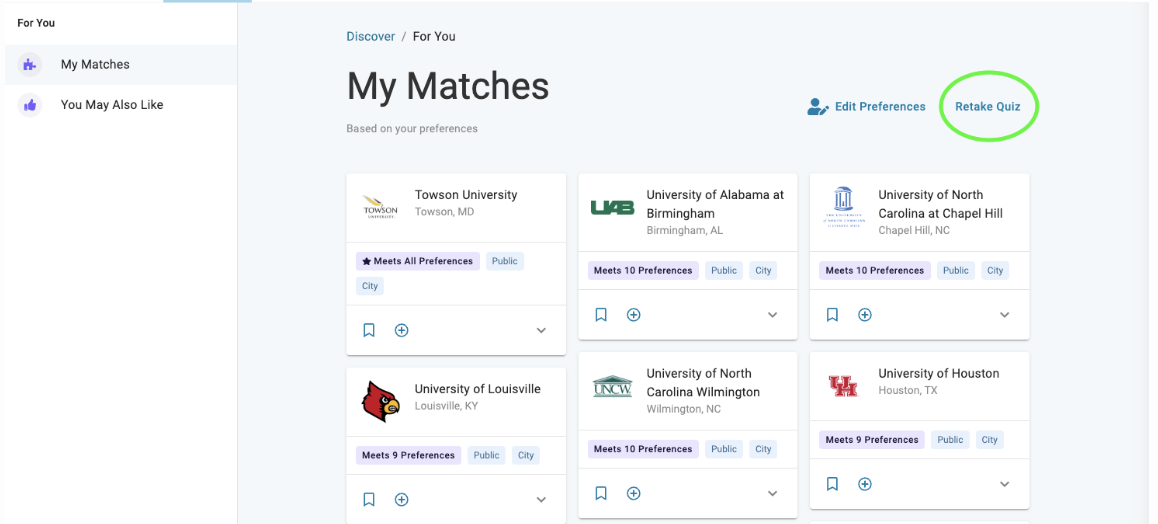 Browse Colleges by Apply with Scoir
From the Discover page, you'll see whether colleges can be applied to via Apply with Scoir or if they are Coalition for College member schools.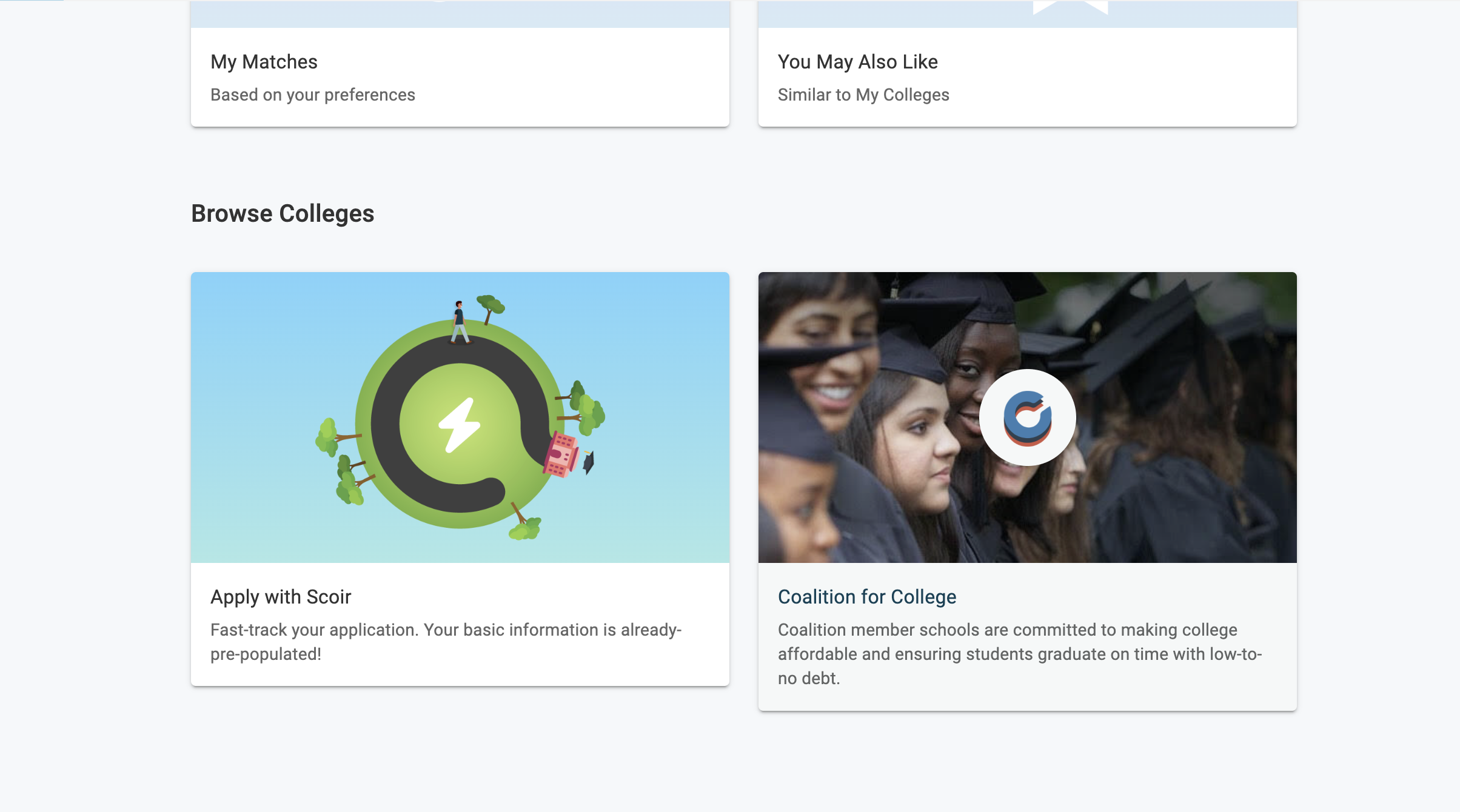 You May Also Like
You May Also Like is a list of colleges similar to My Colleges.
If you haven't added any colleges to My Colleges yet, you'll be asked to follow a college to personalize your recommendations on Scoir.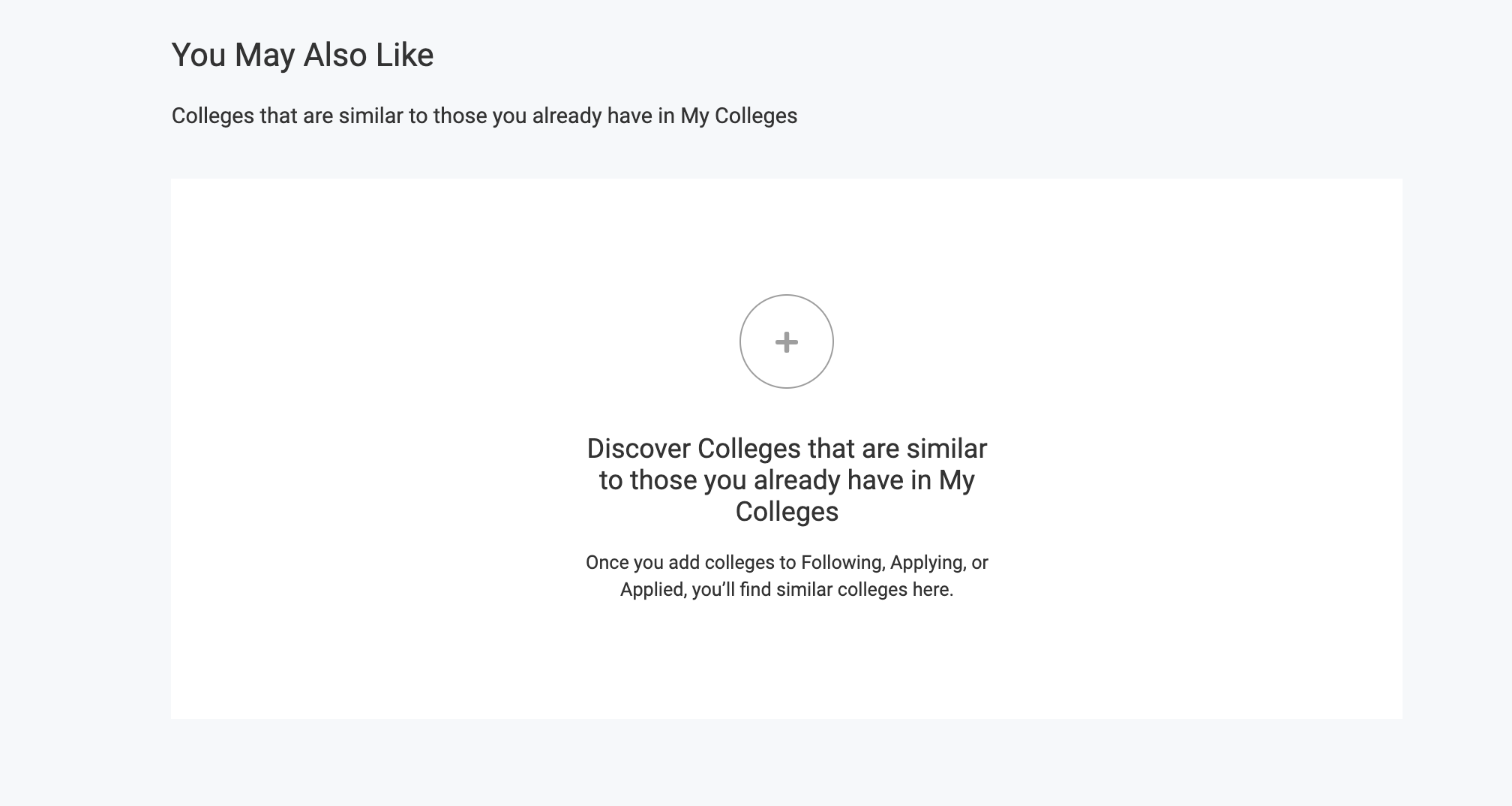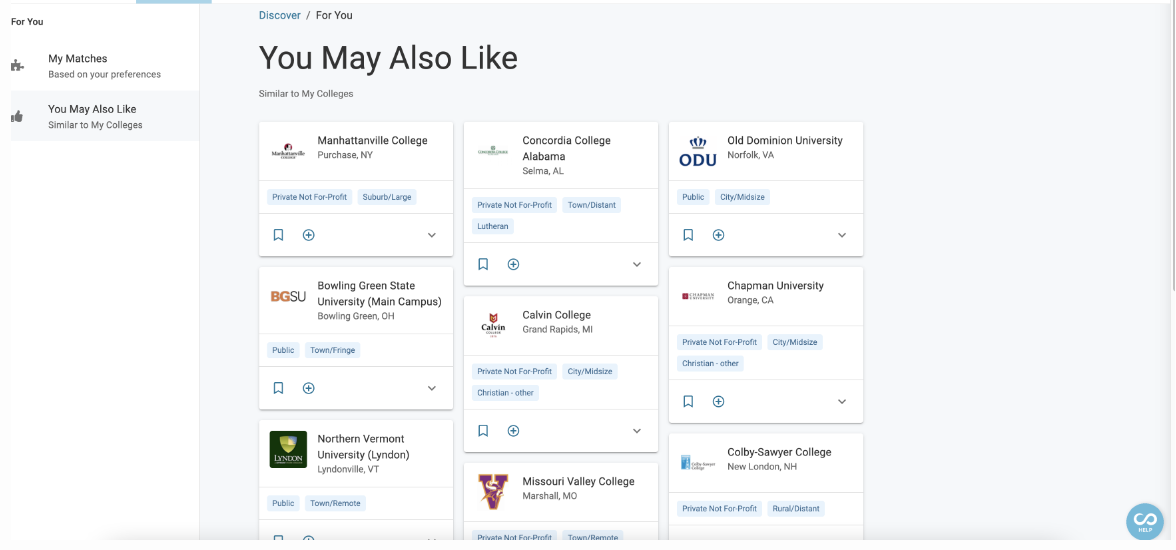 Learn more about colleges For You with overview stats. Select the college name to see the full College Details, and use the drop down for the College Overview. To compare colleges side-by-side, select the Compare icon. To add colleges you like to your list, select the follow icon to add to My Colleges.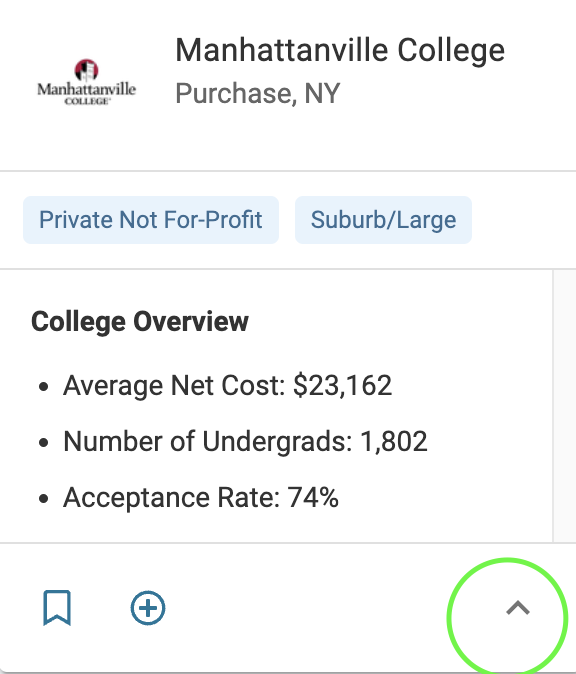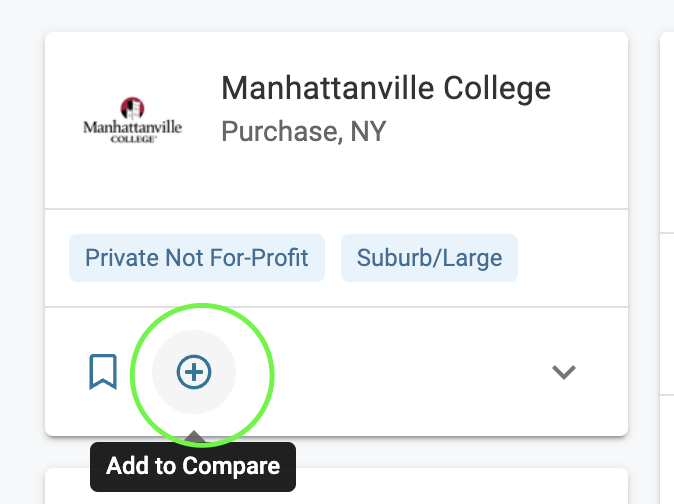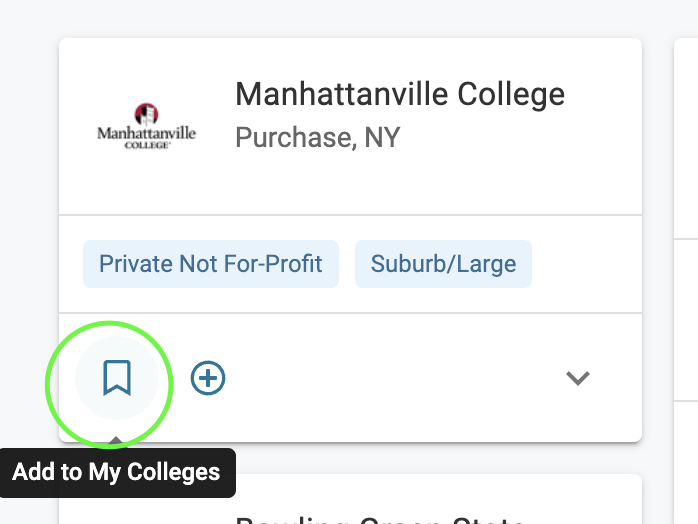 The Search Bar
To use the search bar, simply begin typing the name of the school you are interested in, once the school name appears click on the name to select it and view the college details page
You can also add the college to your College Compare list:

or save it to your My Colleges list via the search bar as well if you already know you are interested:

The search bar will also save your recent searches and show you other colleges you may like as well: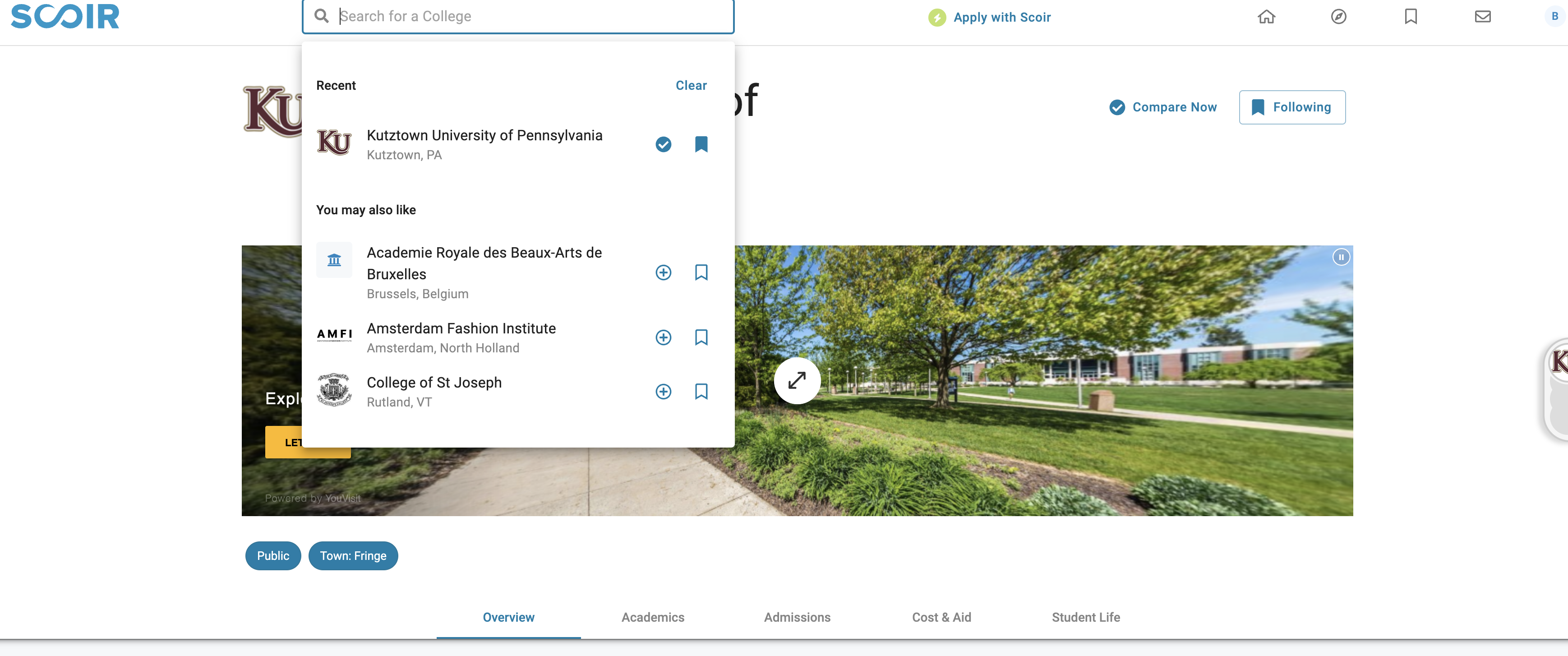 Advanced Search
When selecting "All Colleges," you'll see a filter on the left side allowing you to narrow down your search of all colleges by the criteria like athletics, academics, school type, and more.