Counselor Dashboard Overview
Counselor Dashboard Overview
The counselor dashboard is designed for counselors to have student data at their fingertips.  Quickly access filters of student information that may need attention.
Along the top of the dashboard, click into your current students which include freshmen, sophomores, juniors and seniors.  Each class view will show different dashboard items to help counselors perform day-to-day functions.
Select your class year by clicking on the class:


Counselor Search:
Designed to limit the dashboard view, showing only your students and their data.  Simply start typing the name of the counselor in the search box.

Applications:
Includes Applications and status of document sent through SCOIR. 
-- Seniors who have applied, and those who have not (these student may need extra help!). 
--Seniors accepted and those who have already selected which college they will attend.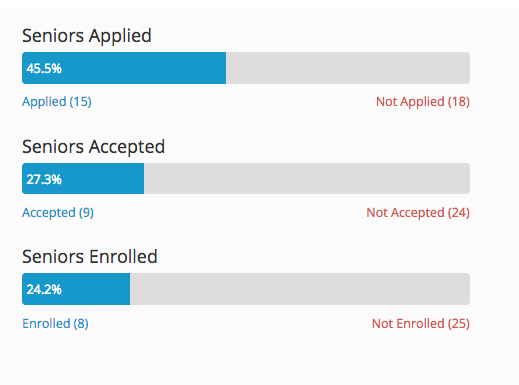 Application Materials:
--Documents which are ready to be sent and any students missing documents that need attention, as well as those awaiting delivery.
--Teacher recommendations that are over or under 30 days old to help keep track of outstanding requests.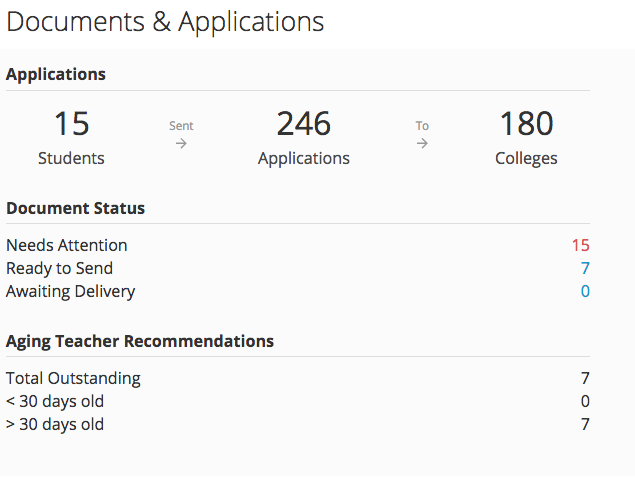 Class Overview: counselor assignments, career interest, logon activity and test score reports.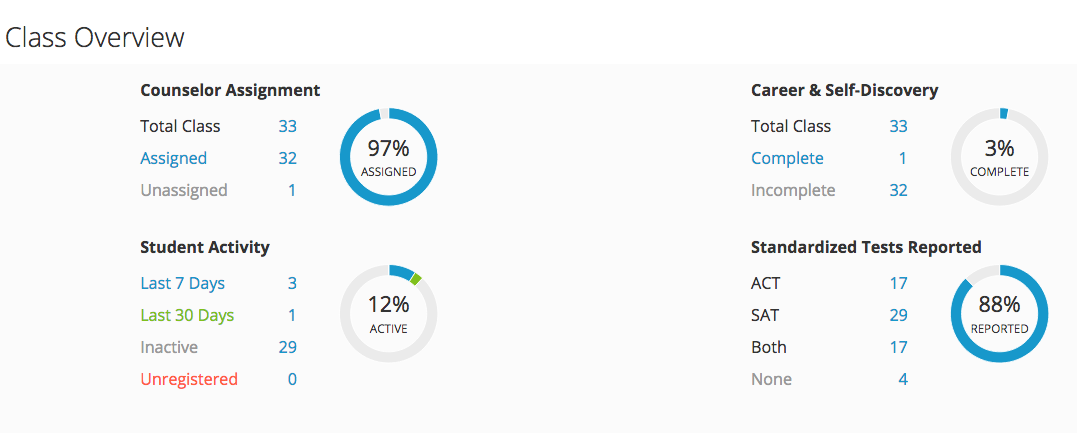 College Information: the top 10 colleges.  Choose following, applied, accepted or enrolled as the sort option, and current or alumni.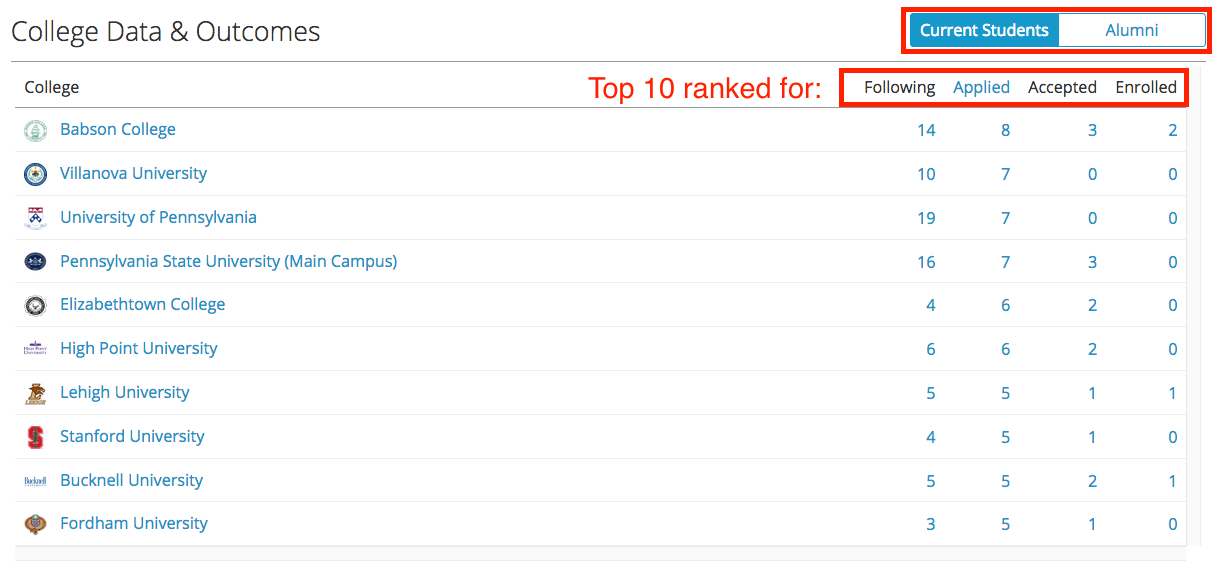 Student Performance: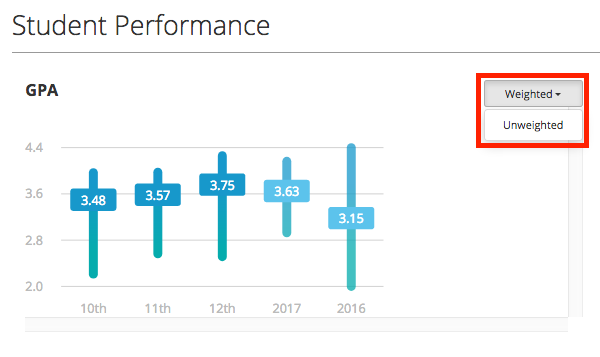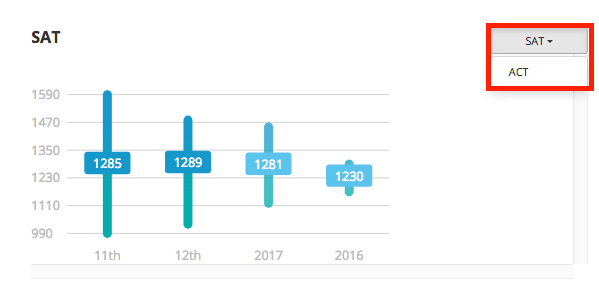 Daily Activities: includes messages, upcoming events and deadlines.  Links can be custom configured in SCOIR to include any useful links your counselors should have.  
Events will be labeled by color.  Visits will shown in green while upcoming planner emails scheduled to be sent out will show in blue.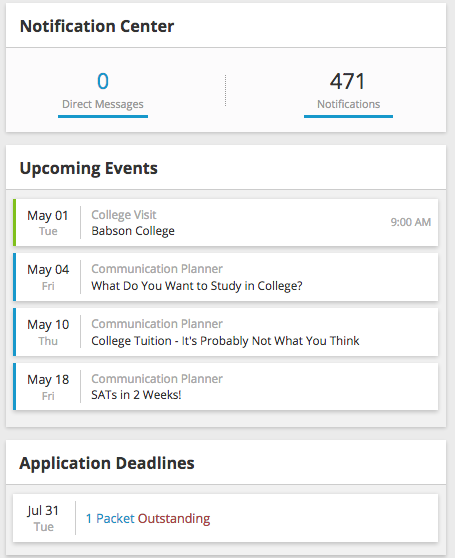 To add a custom link, simply click on the wheel icon.  The SCOIR Blog and Support tabs are locked, these cannot be removed.

Add a name and the link (URL) and click save!  Links will show up on all counselor dashboards.