For Counselors: Grade Reports (Individual)
For Counselors: Grade Reports (Individual)

Updated by Elliot
What is a Grade Report?
A Grade Report is a report of a students current grades in PDF format. Grade reports can be added to a student's list of documents when necessary. Grade reports have their own designation within the My Documents section of a student's profile.
Individually Upload Grade Reports
First navigate to a specific student's profile and click on Manage Documents.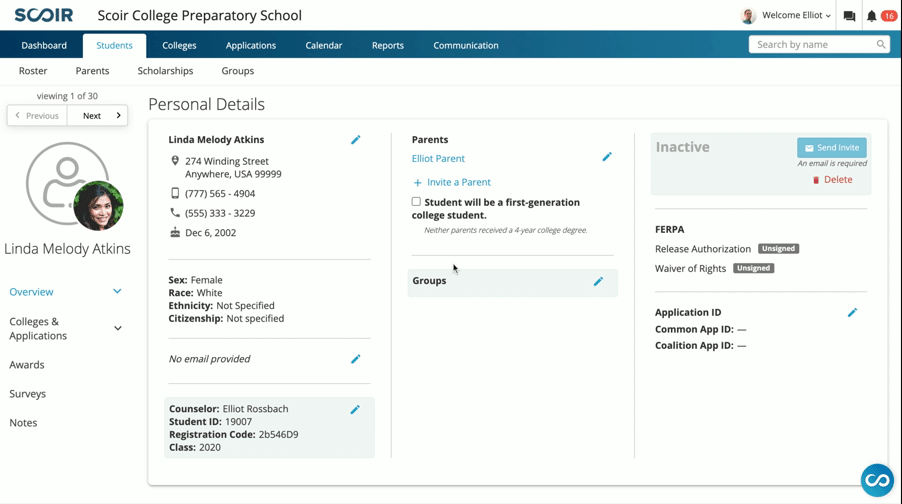 From here navigate to the last category of documents - Other Documents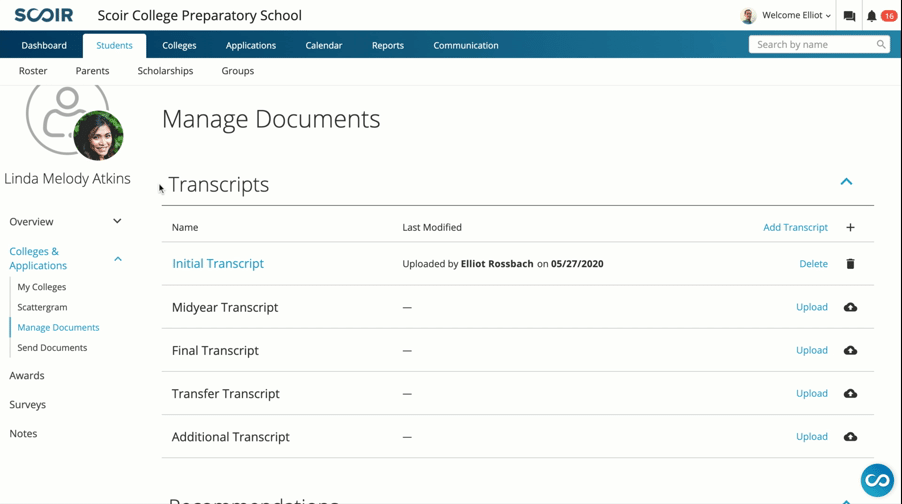 To upload a grade report simply choose Grade Report as the document type and follow the instructions to upload the PDF of the grade report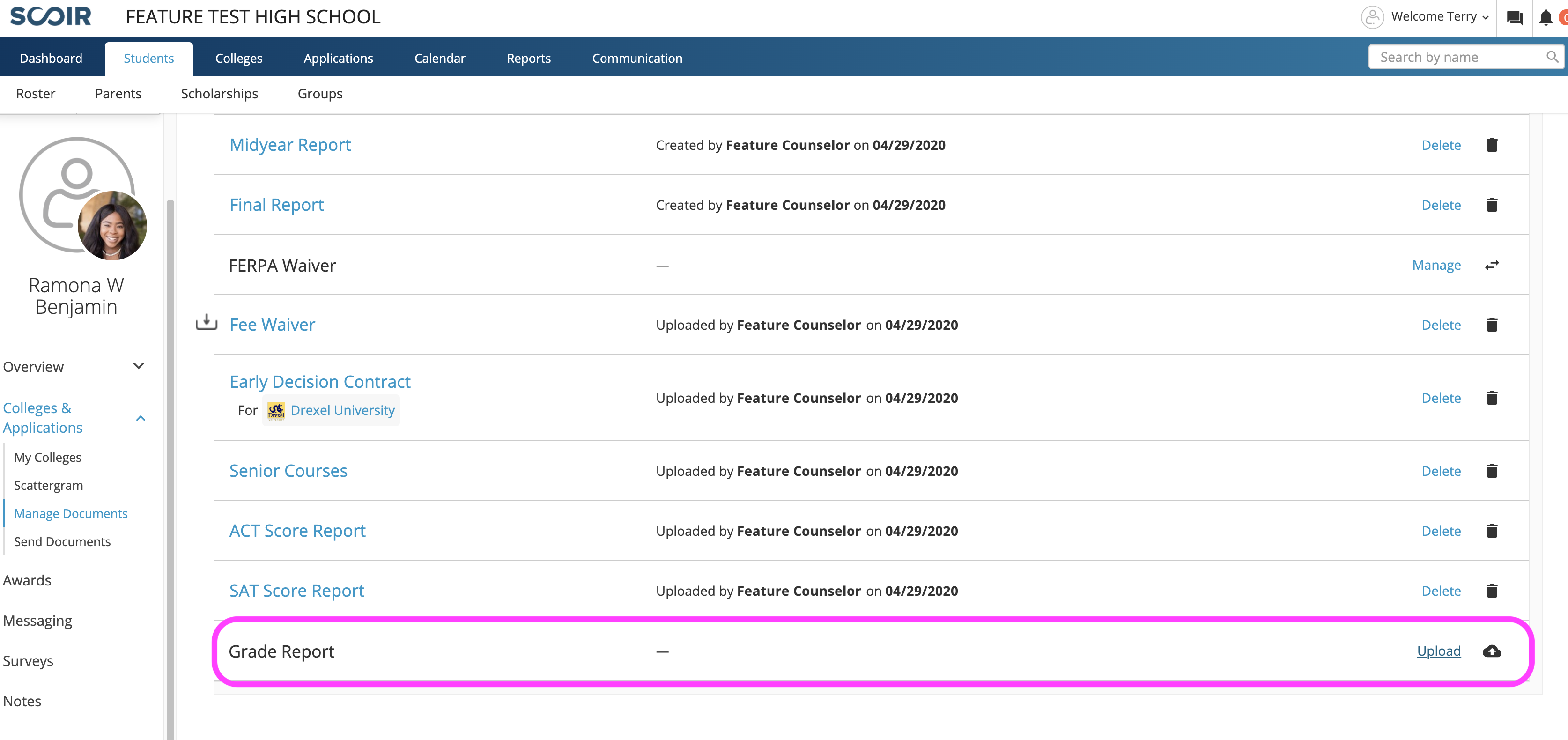 The grade report can be viewed by clicking Grade Report highlighted in blue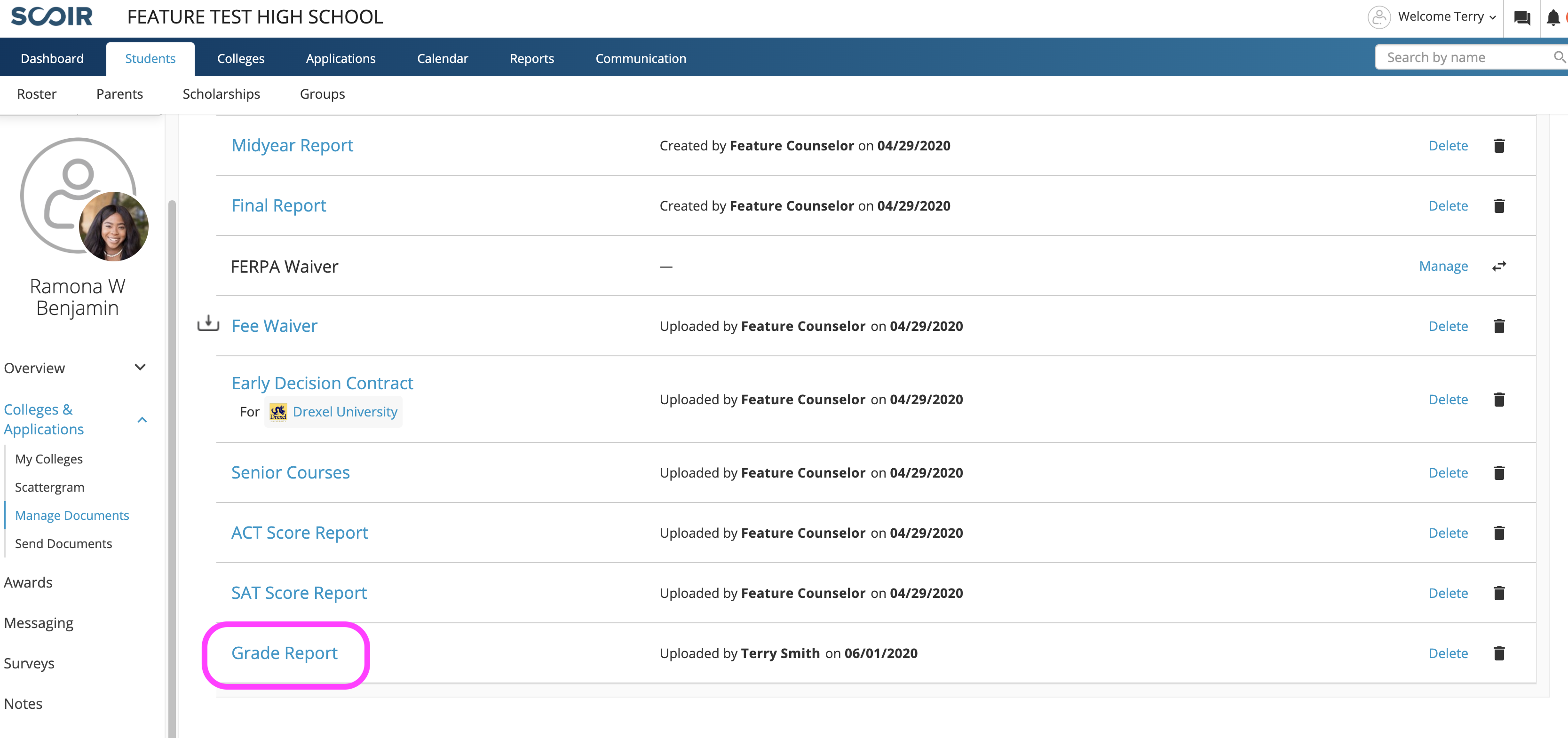 Grade Reports can also be removed by clicking Delete on the right hand side of the Other Documents section.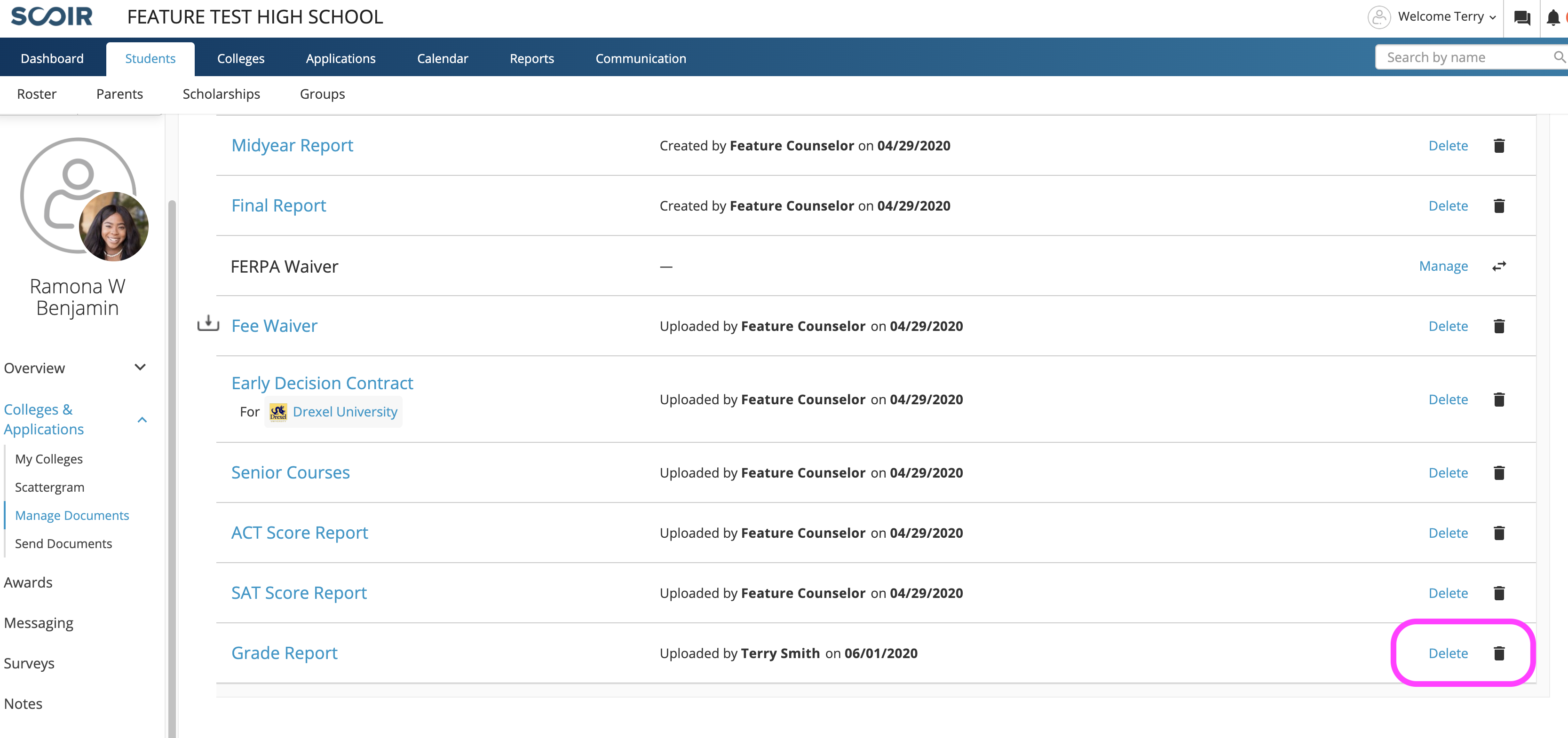 profile, documents, overview, counselor, applications, manage
Grade Reports can be added in Bulk using this document!