College Board Test Score Imports
College Board Test Score Imports

Updated by Elliot
Scoir Supports the Following College Board Bulk Imports: SAT, AP, PSAT/NMSQT, PSAT 8/9, PSAT 10, SAT Subject
Follow the steps below to complete an import of College Board test scores
Downloading the College Board File
Download the score report from the college board. Click this link to access the login for College Board test reports.

Once logged into College Board, navigate to the dropdown menu at the top right and select Raw Score files. If you do not see this option, you may not have the right access to be able to download this file.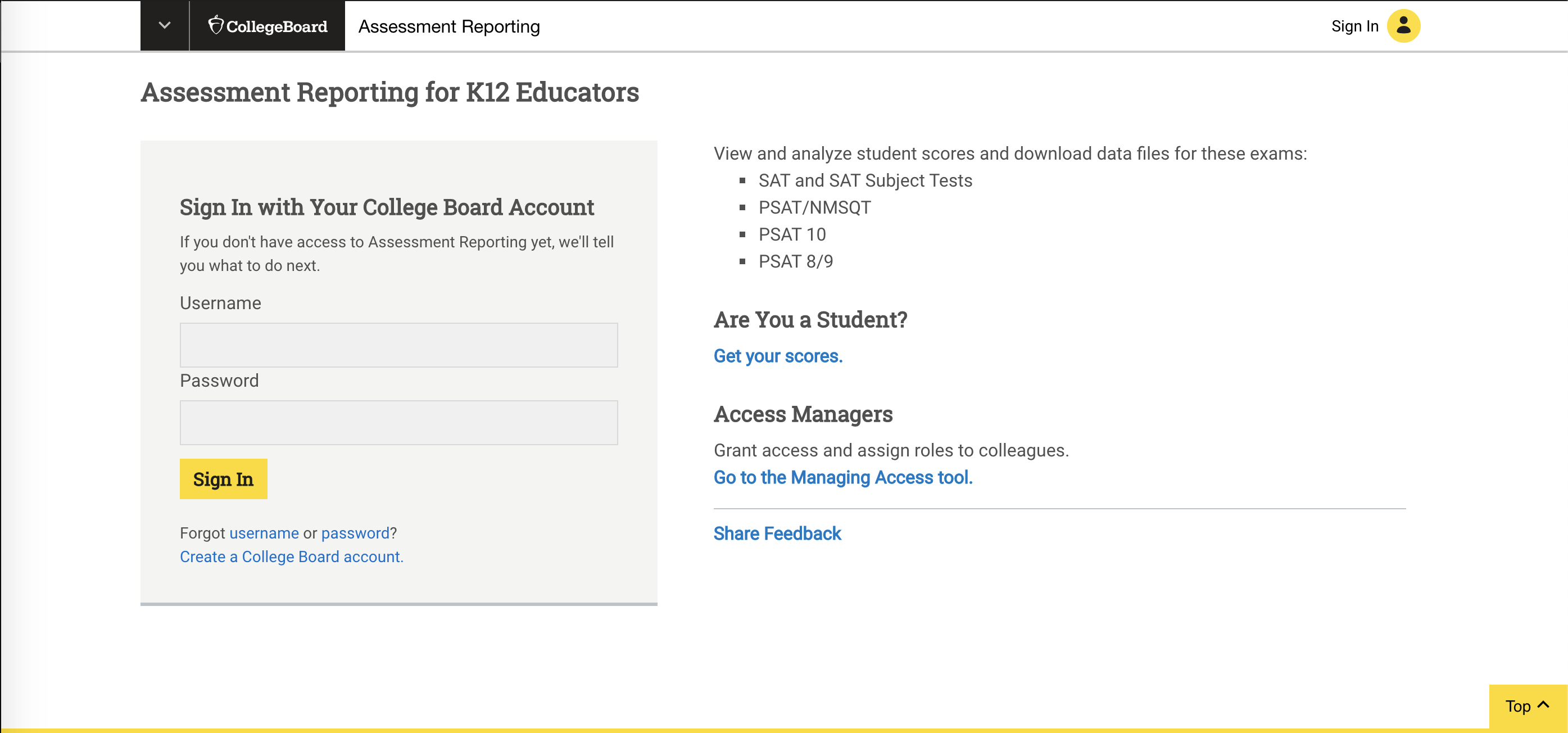 Uploading the College Board File
In Scoir, navigate to the Data Management feature via the dropdown menu in the upper right hand corner of your screen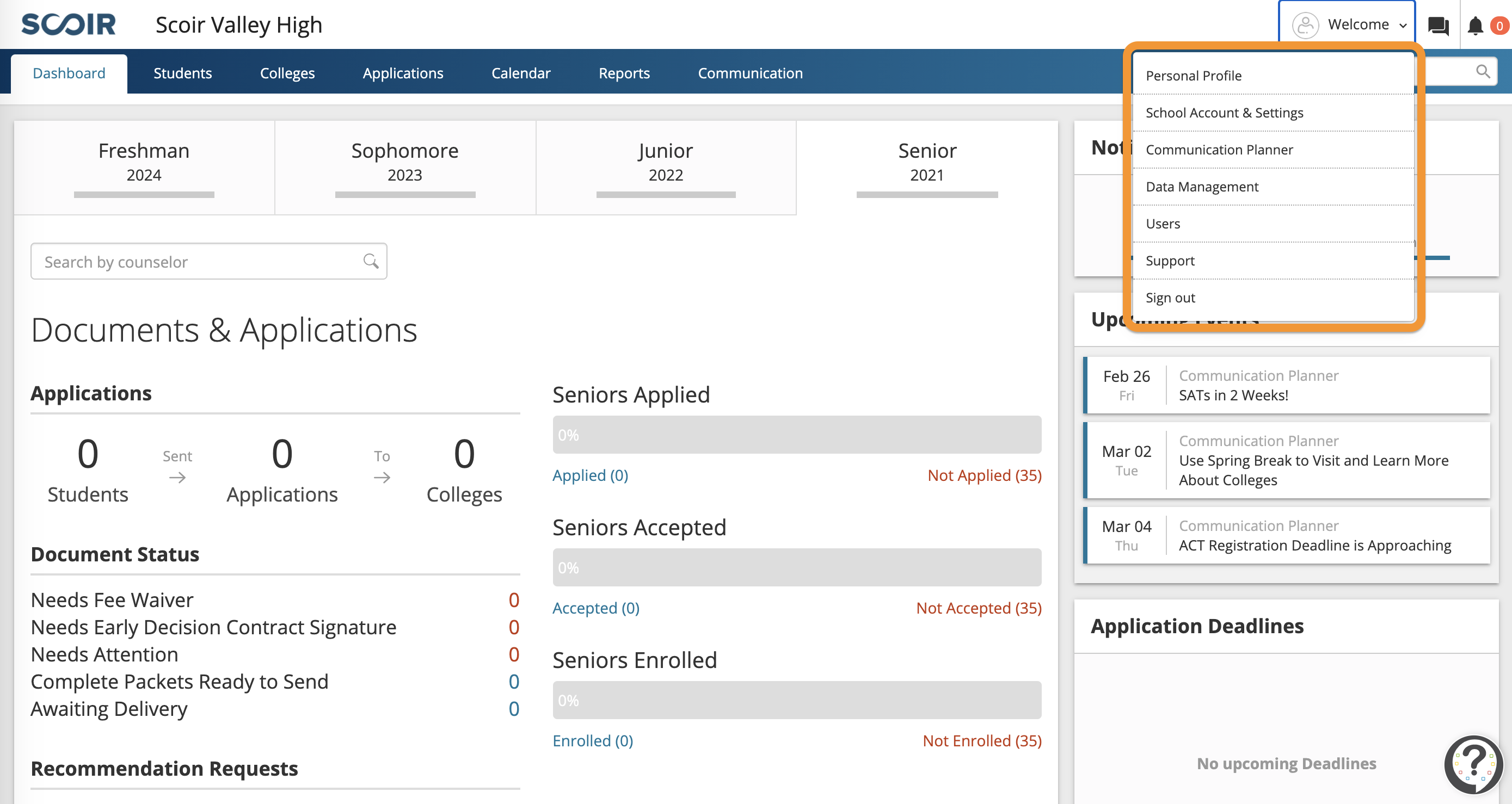 Scroll down until you see College Board and select Upload New File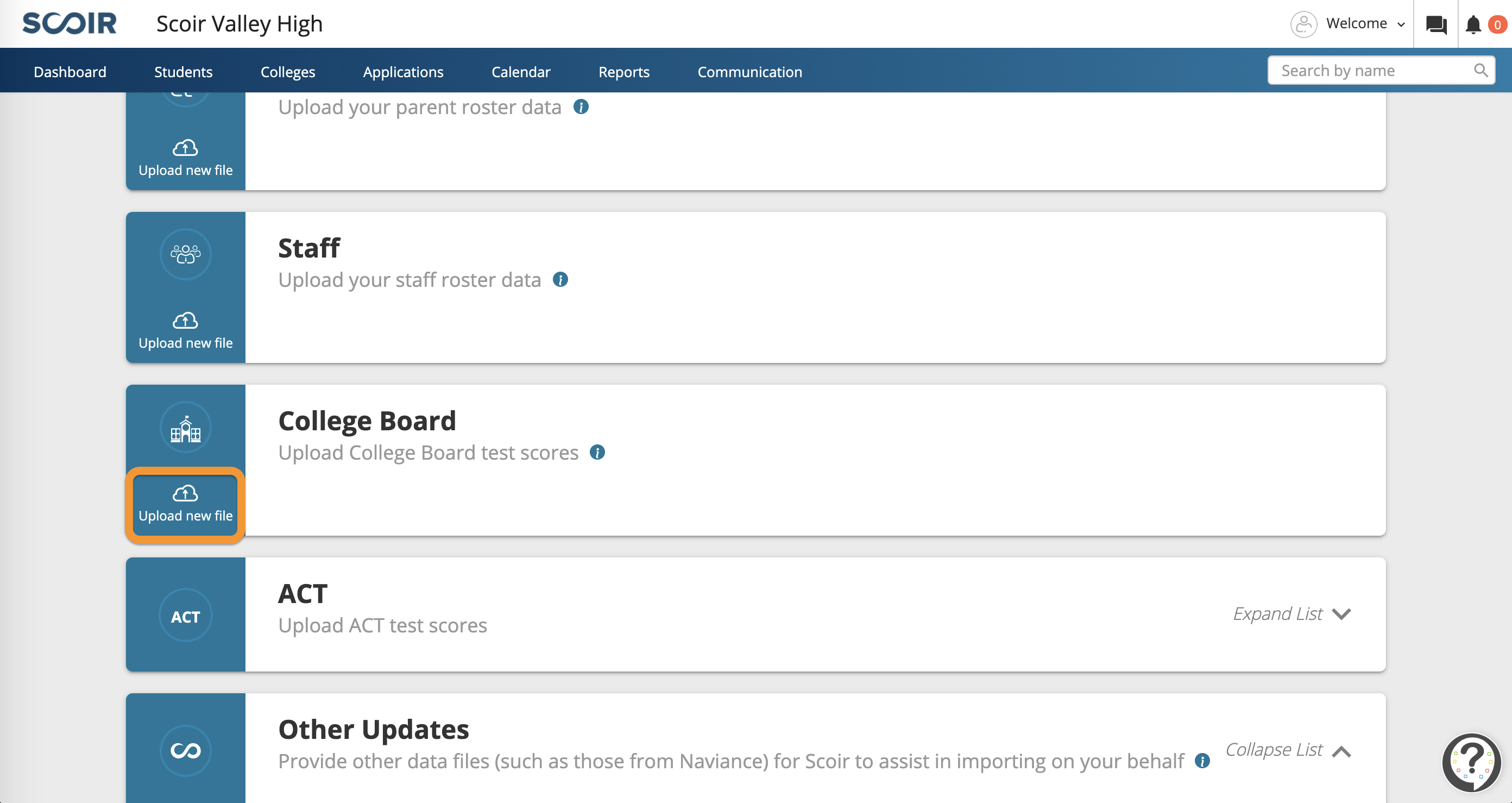 Choose the score report that was downloaded from the College Board website and upload it into the system

You will be asked to verify the file type (AP, PSAT 10, PSAT 8/9, PSAT NMSQT, or SAT

If the file type unrecognized or does not match your selection, you will be presented with the message, "Unable to upload the file. Please ensure you are uploading your College Board file and try again, or notify Scoir Support."

Once the file has been uploaded it will show as available. Click Continue to process the fie.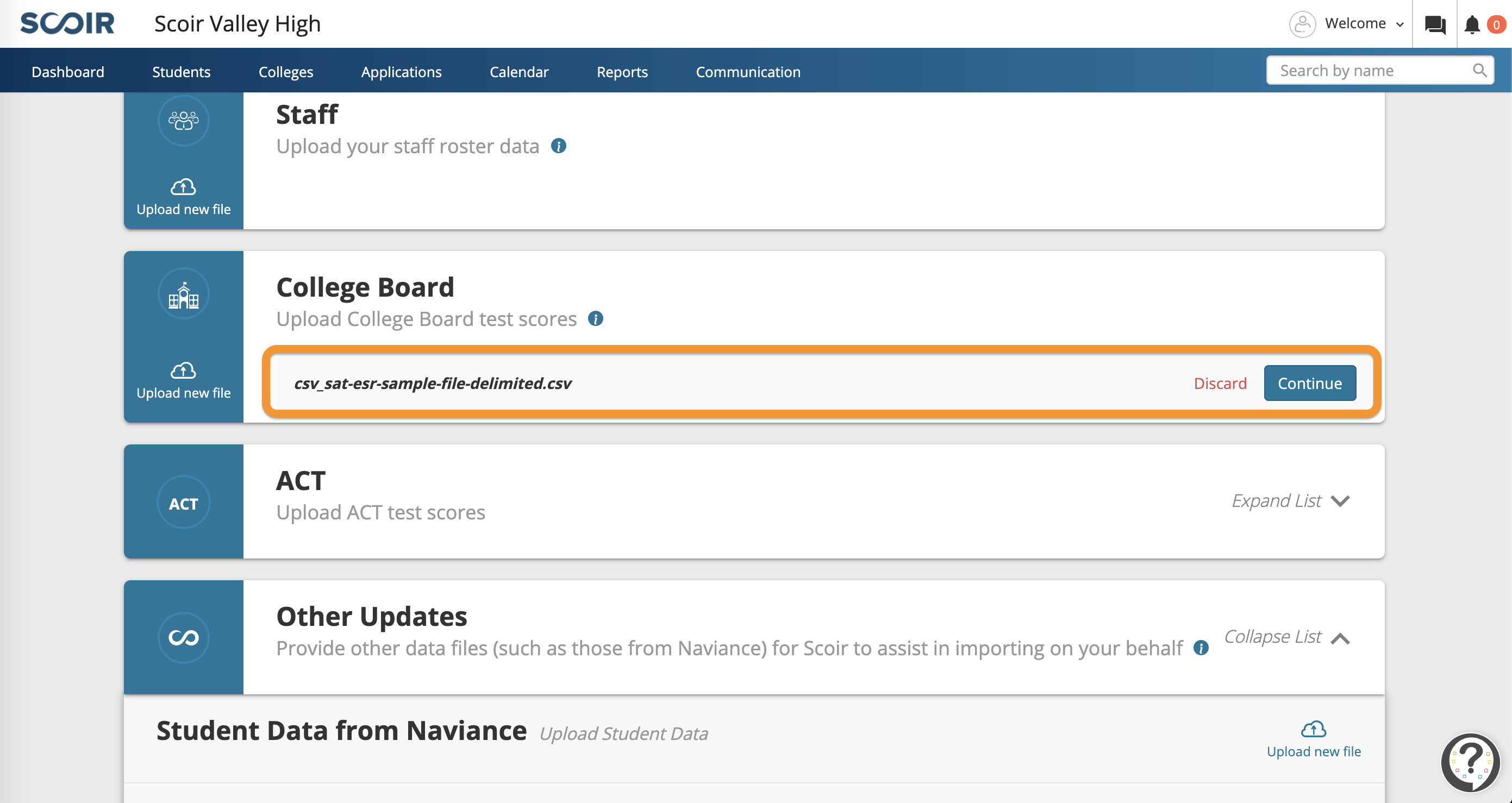 The file will process and you will be presented with 2 options, Resolve Errors and Process and Download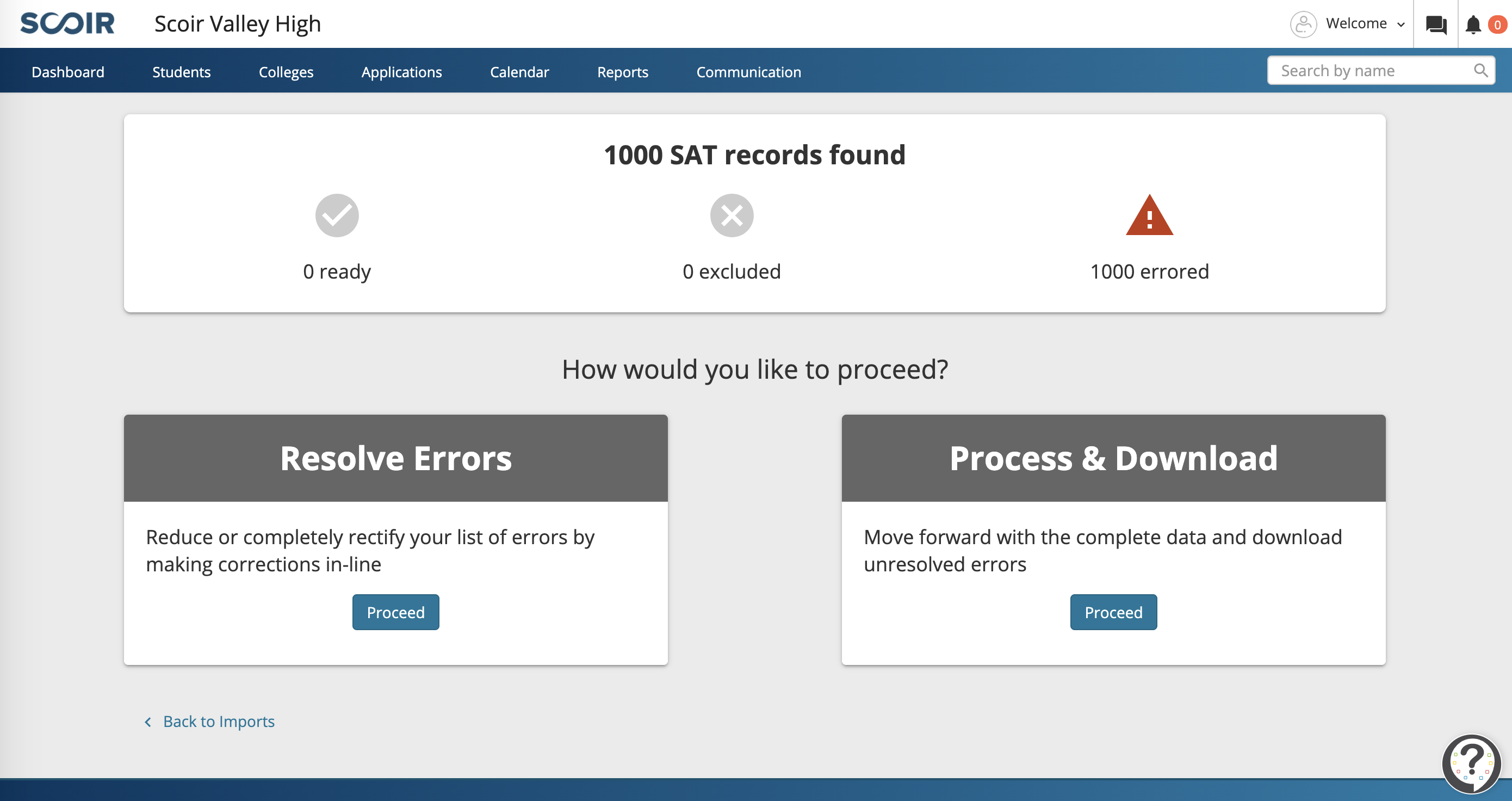 Resolving Errors
Choose proceed under Resolve Errors in order to be taken to the Resolve Errors page
On this page you will have the option to enter a student's name if the record has not been found, update scores if they are incorrect, or exclude a test score.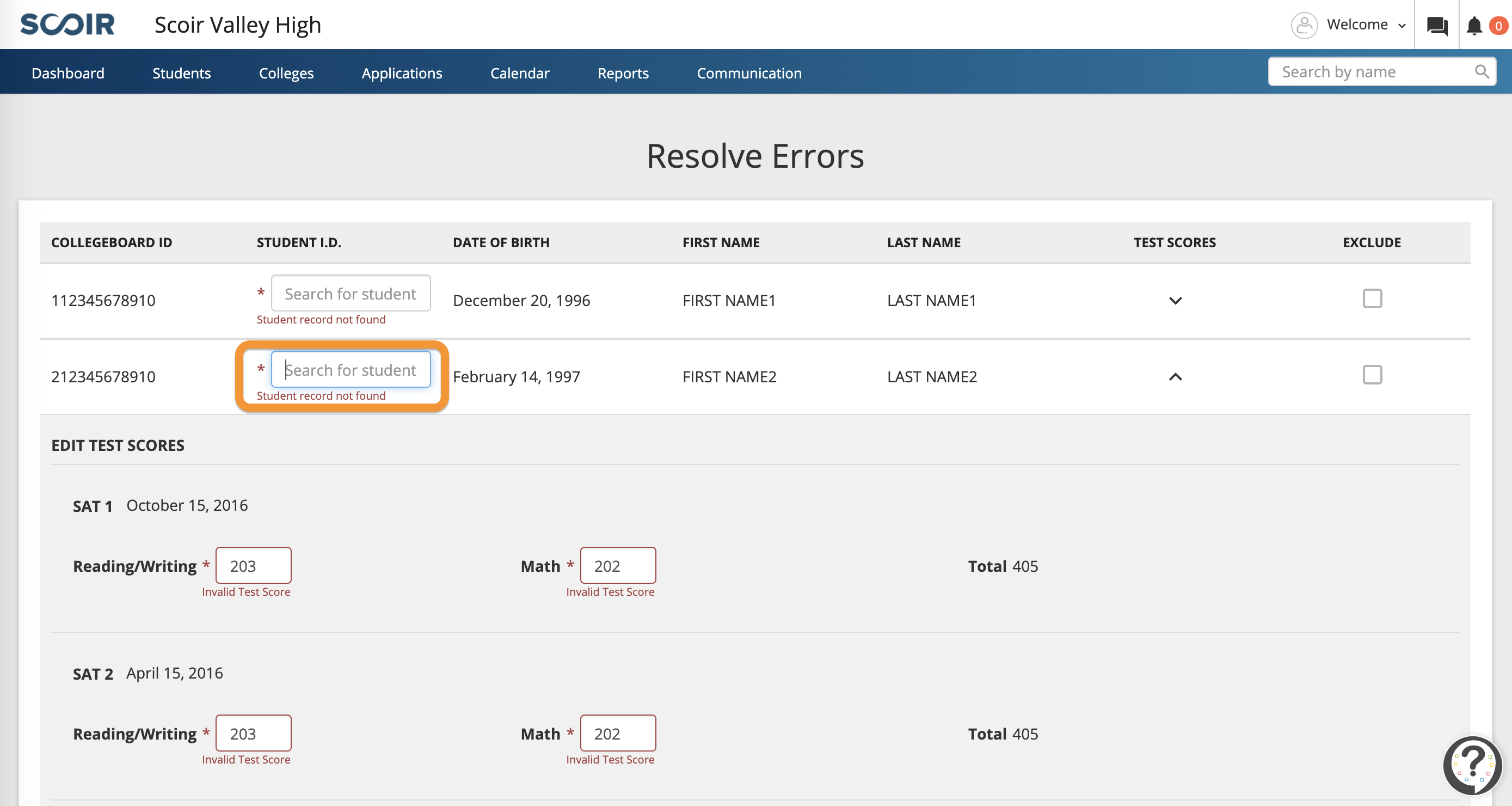 Once errors have been resolved, scroll to the bottom of the page and choose Proceed to process the test scores.
Process & Download
Once scores have been processed, or errors have been resolved, choose Process and Download to assign the scores.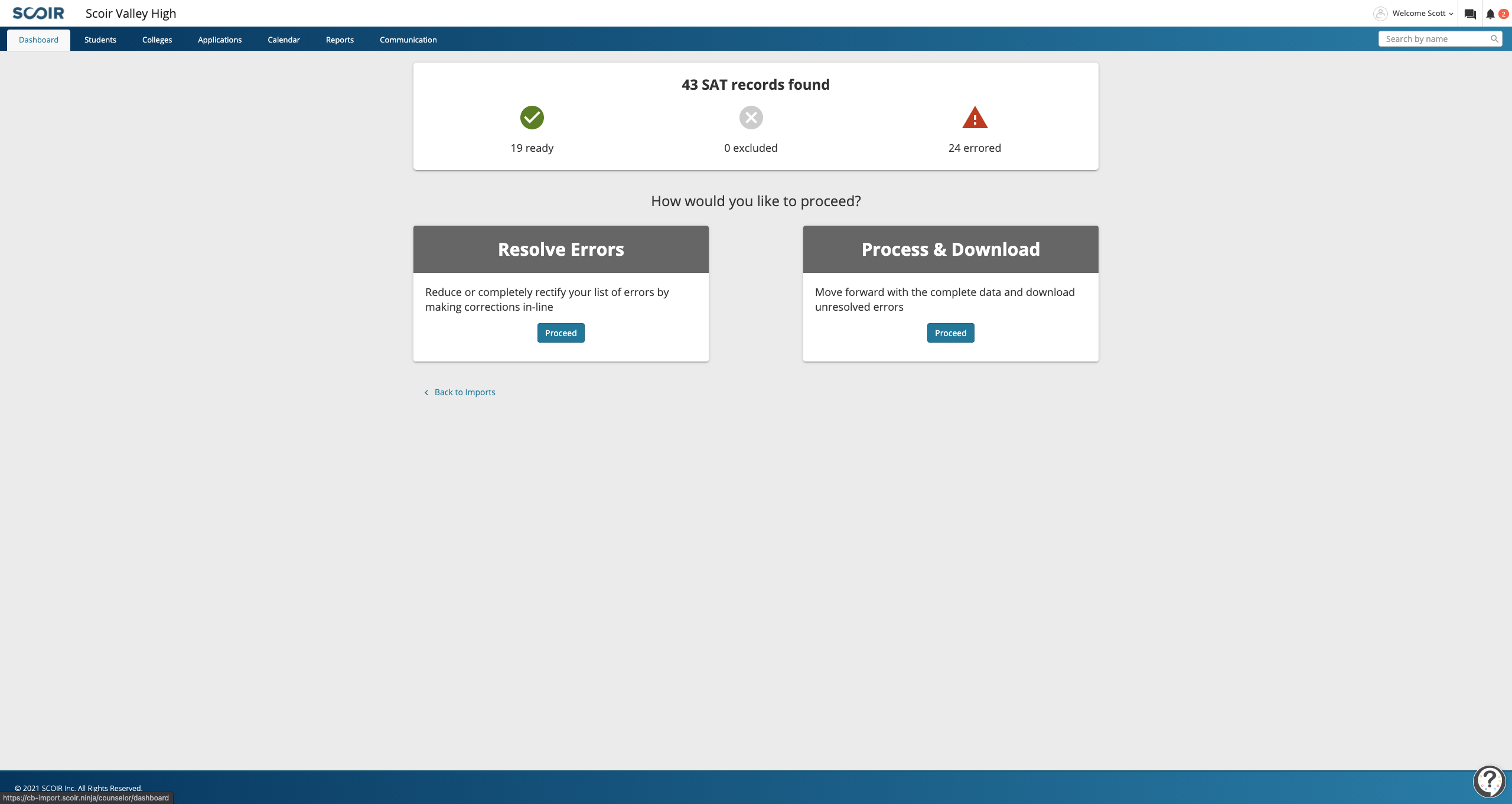 You will be notified of the total scores added along with total errors and prompted to download a report of any errors that have not been resolved.
Once reports have been uploaded you will also be able to view a report of data import history which gives an overview of all of the details of previous imports.