FERPA Release and FERPA Waiver
FERPA Release and FERPA Waiver

Updated by Elliot
FERPA
If you're linked to a high school that is using Scoir to collect FERPA signatures, you'll be able to review and sign your FERPA Release Authorization and Waiver of Rights forms by clicking the Review and Sign links beneath each form.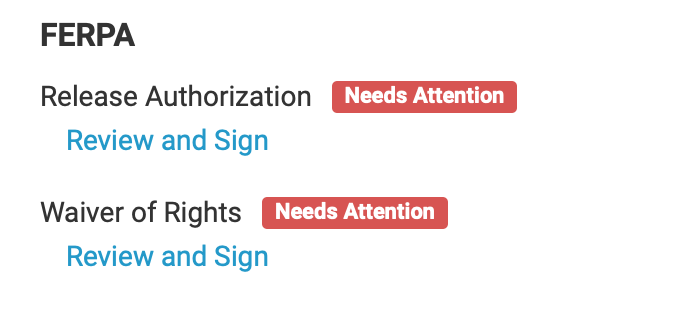 The status of each form will be represented beside the form name after they have been completed.
Once completed, you must contact your counselor if you wish to make changes to your FERPA Release Authorization or Waiver of Rights.