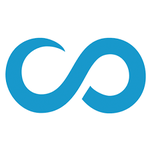 Updated by Client Success Team
Each Account Type Role in Scoir has specific permissions. You can jump directly to a specific role by clicking on it below:
A step-by-step guide on how to assign roles can be found at the here.
Only Account Administrator can adjust roles in Scoir.
Account Administrator
Users with this permission can
control Scoir account settings
uploads documents (e.g. School Profile)
manages templates (e.g. SSR, Recommendations)
assign counselors to students
add/remove users
modify users' permissions
Student Counselor
Users with this permission can
add individual students and parents
create/manage student groups
view/edit information about students and parents
send messages to students and parents
manage student application status and supporting documents
add scholarships and awards
Applications Manager
Users with this permission can
send application-related documents to colleges (e.g. transcripts, letters of recommendation, etc.)
configure college specific application requirements
Data Manager
Users with this permission can
access the Data Management Console to add/modify system data (e.g. student rosters, GPA updates, transcripts, standardized test scores, application outcomes).
Communications Manager
Users with this permission can
create, modify, schedule messages via Communications Planner
create, manage, and message college and organization representatives and contacts
send college visit notifications
bulk message students and parents
Reporting Manager
Users with this permission can
create, run, edit reports about students and their college applications
Teacher
Users with this permission can
receive teacher recommendation requests
complete/upload or decline teacher recommendations for a student
What are the different user types in Scoir?
How do I assign roles?
The primary counselor that is registered with a new school account is automatically granted the Account Administrator role. With this role, the primary counselor has permission to add users and assign roles via the Roles button adjacent to each member of the counseling team (sometimes due to screen size you may need to scroll over to the right side to see this).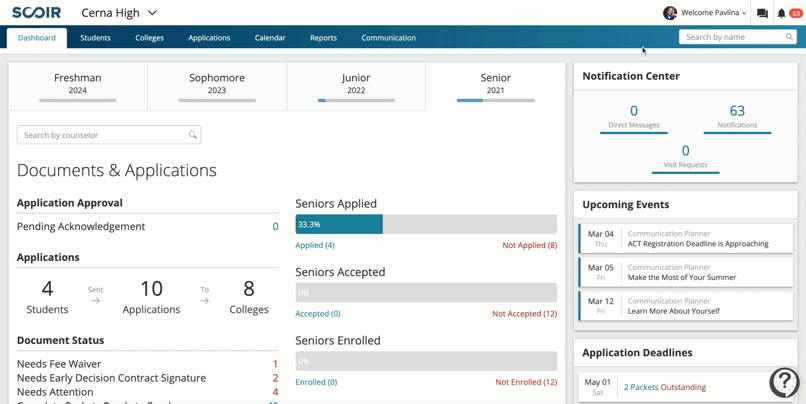 User Types In Scoir
Roles and Permission