For Students: The Scoir Mobile App, Discover
For Students: The Scoir Mobile App, Discover

Updated by Elliot
The discover tab is where you can begin searching for schools, add any to your list, view your matches based on your preferences, and continue the exploration and discovery process. You'll also have access to insights and stories from the Scoir blog which will be extremely helpful as you continue to navigate through your high school career.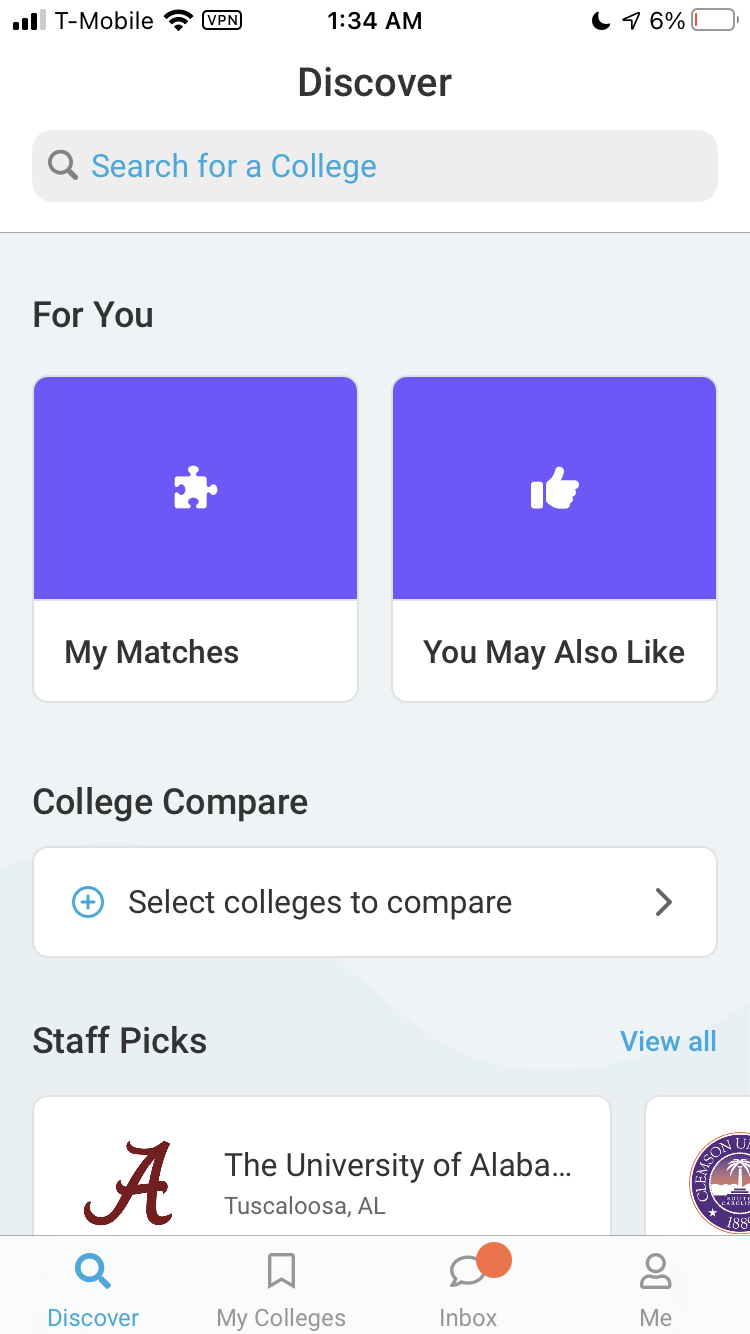 College Preferences quiz
When you first click on College Preferences you will be prompted to complete a short quiz that will match you with colleges. 
The quiz includes questions on your first gen status, what type of degree you are looking for (2-year, 4-year), What typ eof campus you are looking for, how far from home you are interested in searching, if you woud like to add your parents, and other preferences.
You may Also Like
You May Also Like is a list of colleges based on colleges you have already added to your following list.
If you haven't added any colleges to My Colleges yet, you'll be asked to follow a college to personalize your recommendations on Scoir.
Learn more about colleges For You with overview stats. Select the college name to see the full College Details. To compare colleges side-by-side, select the Compare icon. To add colleges you like to your list, select the follow icon.
Insights and Stories
Insights and stories is where you can find information and articles on the college search and admissions process that have been written by the team at Scoir.