For Counselors: Linking to an External Calendar
For Counselors: Linking to an External Calendar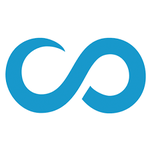 Updated by Client Success Team
Actions described in this guide require the Communications Manager role.
This article contains the following sections:
Linking your calendar
The Scoir Calendar feature enables you to link your external calendar to display within Scoir, as well as share scheduled visits to your external calendar, making it easy to view your schedule directly within Scoir or via your preferred calendar application.*
Scoir supports pushing out to (1) external calendar but allows you to bring in and display up to (3) calendars. Since Scoir allows you to push out confirmed visits with (1) external calendar, we suggest connecting a shared calendar, such as a counseling department or team calendar so that anyone who has access to that calendar will see the confirmed college visits that have been scheduled in Scoir.
To link your external calendar to Scoir, follow these steps.
Navigate to y

our School and Account Settings, from your Welcome dropdown menu.
Scroll to the bottom of the pag

e, and click

+ Link an external calendar

.

Select the provider of the calendar you wish to link, then sign in.

Scoir currently only supports external calendar linking with Google Calendar and Microsoft Outlook.
Once the link is confirmed, you'll be prompted to select onto which external calendar you'd like to sync and display Scoir visits, from the dropdown menu. This will make confirmed visits from your Scoir calendar display on your external calendar.

Next, select up to three calendars to display within your Scoir calendar. These calendars will be visible to other counselors at your school.
Disconnecting a linked calendar
To disconnect a linked calendar from Scoir, follow these steps.
Navigate to the Calendar page in the global header.

In the My Calendars tile, click

Disconnect external calendar

beneath the calendar you wish to disconnect.

When prompted, click

Confirm

to disconnect.
If you are disconnecting your calendar and reconnecting the same calendar, it will take 24 hours to reflect the reconnection
Troubleshooting
I don't see the window to select a calendar provider when I choose one from the Calendar Source selection. 
If your browser doesn't open the window to sign in with your selected calendar provider, try turning off pop-up blockers in your browser's settings, then try again.