For Counselors: Scheduling Visits for Non-College Organizations
For Counselors: Scheduling Visits for Non-College Organizations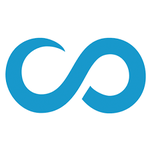 Updated by Client Success Team
This guide will show you how to schedule a visit for a non-college organization.
Visits In Scoir can be either in-person or virtual. 
Click here
 to view the process of scheduling a 
virtual rep visit
 in your calendar.
Scheduling Visits for Non-College Organizations
Navigate to Calendar > +New button or clicking directly into the calendar date and time you wish to use.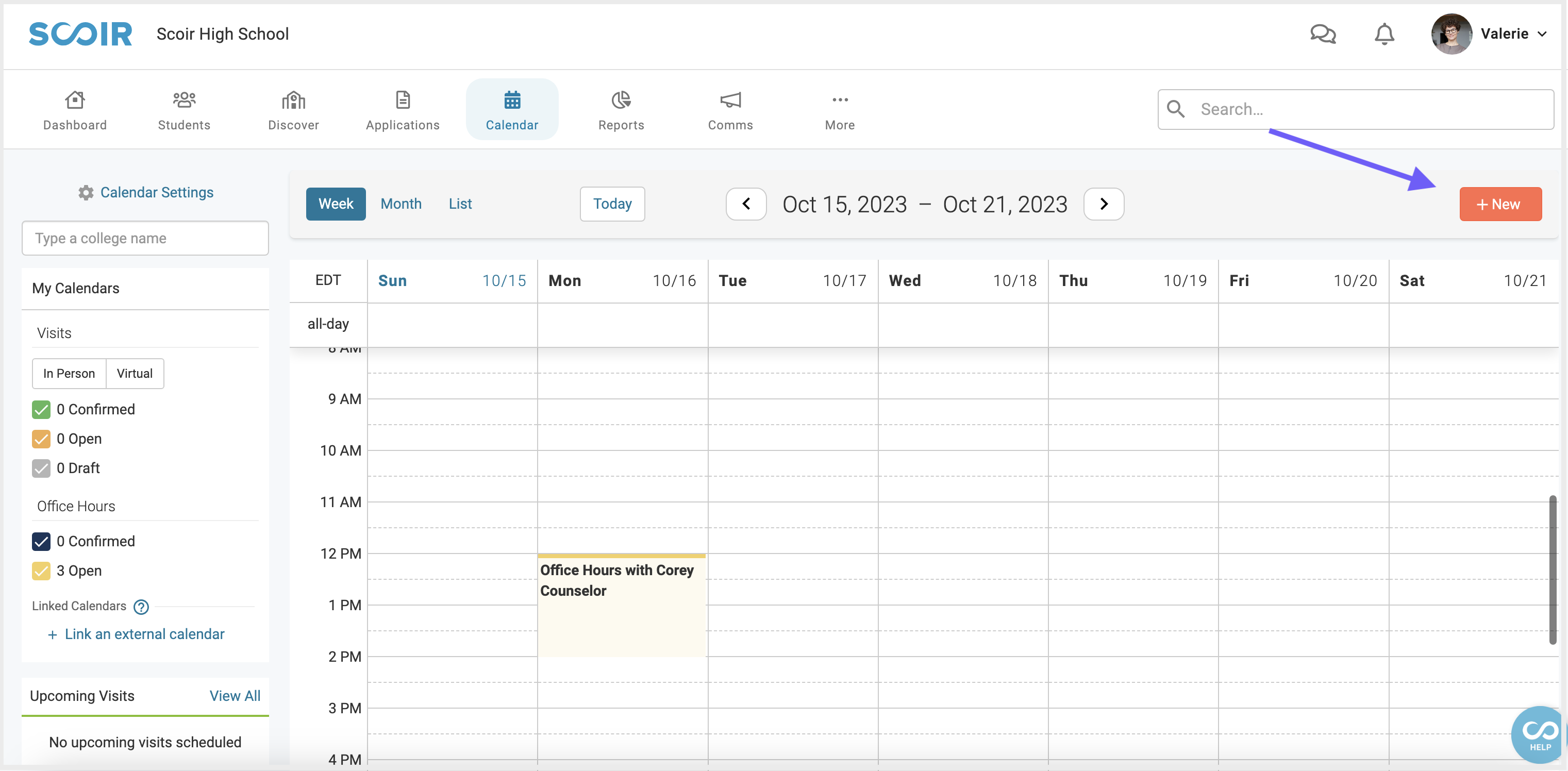 Next, you must select which kind of visit this will be (Single College Visit/Multi-College Visit), whether the visit will be in-person or virtual, and select the Date/Time.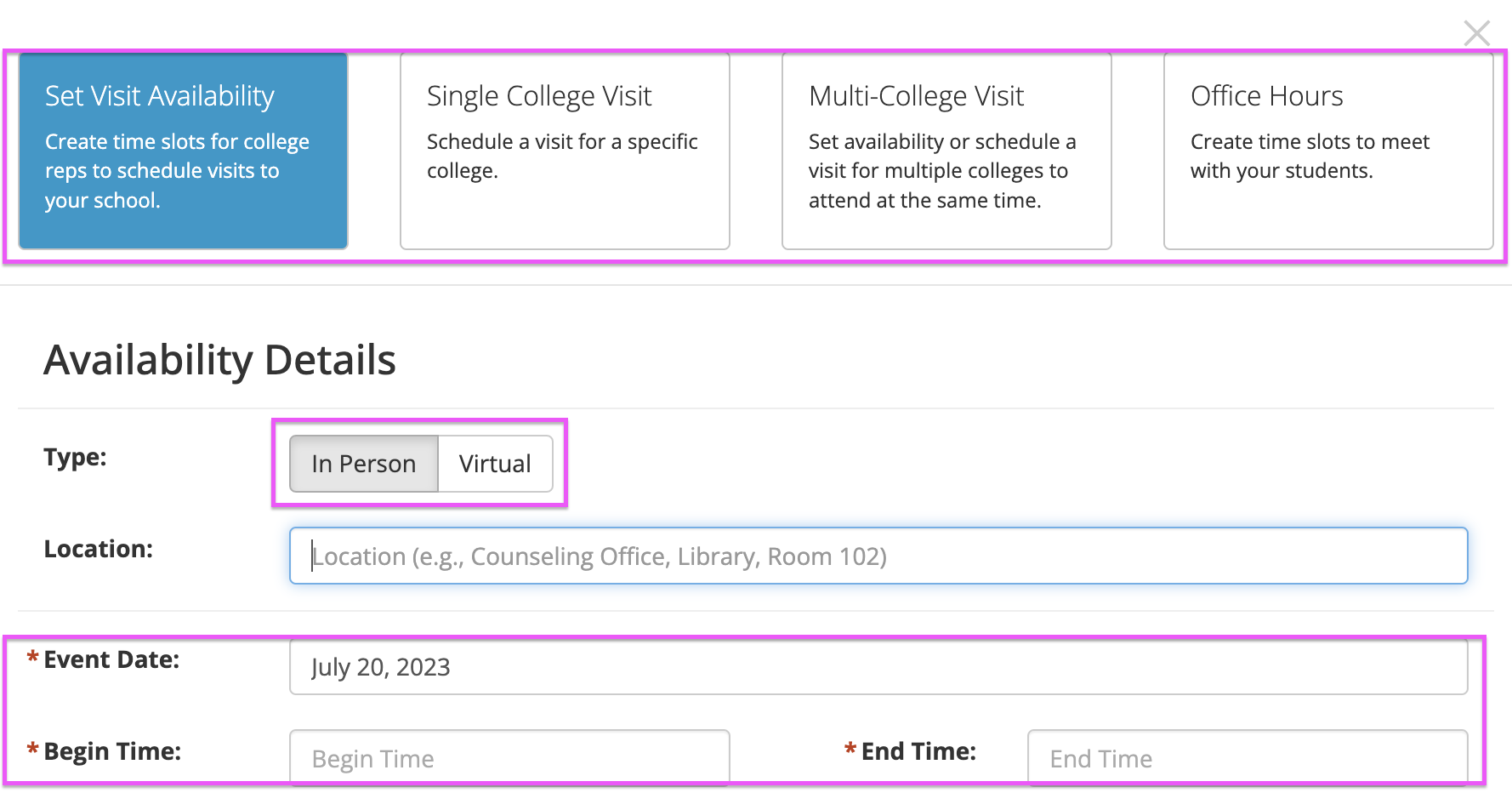 Lastly, you will enter in the name of the Non-College Organization that you have pre-coordinated a visit with and click on the bolded name. You can enter in the Rep information if you'd like to as well. After saving as a draft or publishing, you see the visit on your calendar.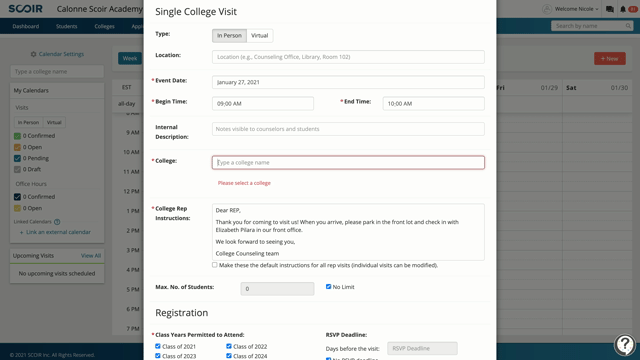 Notifications
For Students
Students will be able to register just as they would with other visits. Once they register for the visit, they will receive an email reminder and notification in Scoir one day prior to the visit. You can encourage students to download our Scoir mobile application (on iOS); students with the app will receive a push notification reminding them of the upcoming visit.
For Counselors
As a counselor, you will receive a notification in Scoir as students register for the visit.