For Students: Discover Events
For Students: Discover Events
Updated by Customer Support Team
Discovering college events in Scoir is easy! Let's take a look at how to find, filter, and register for college events. Counselors can also explore college Events in Discover, as well as parents/guardians.
College Events are unique from
College Visits
because they are hosted by the college for all high schools, and the general public.
Accessing Events
Click Discover in your top navigation.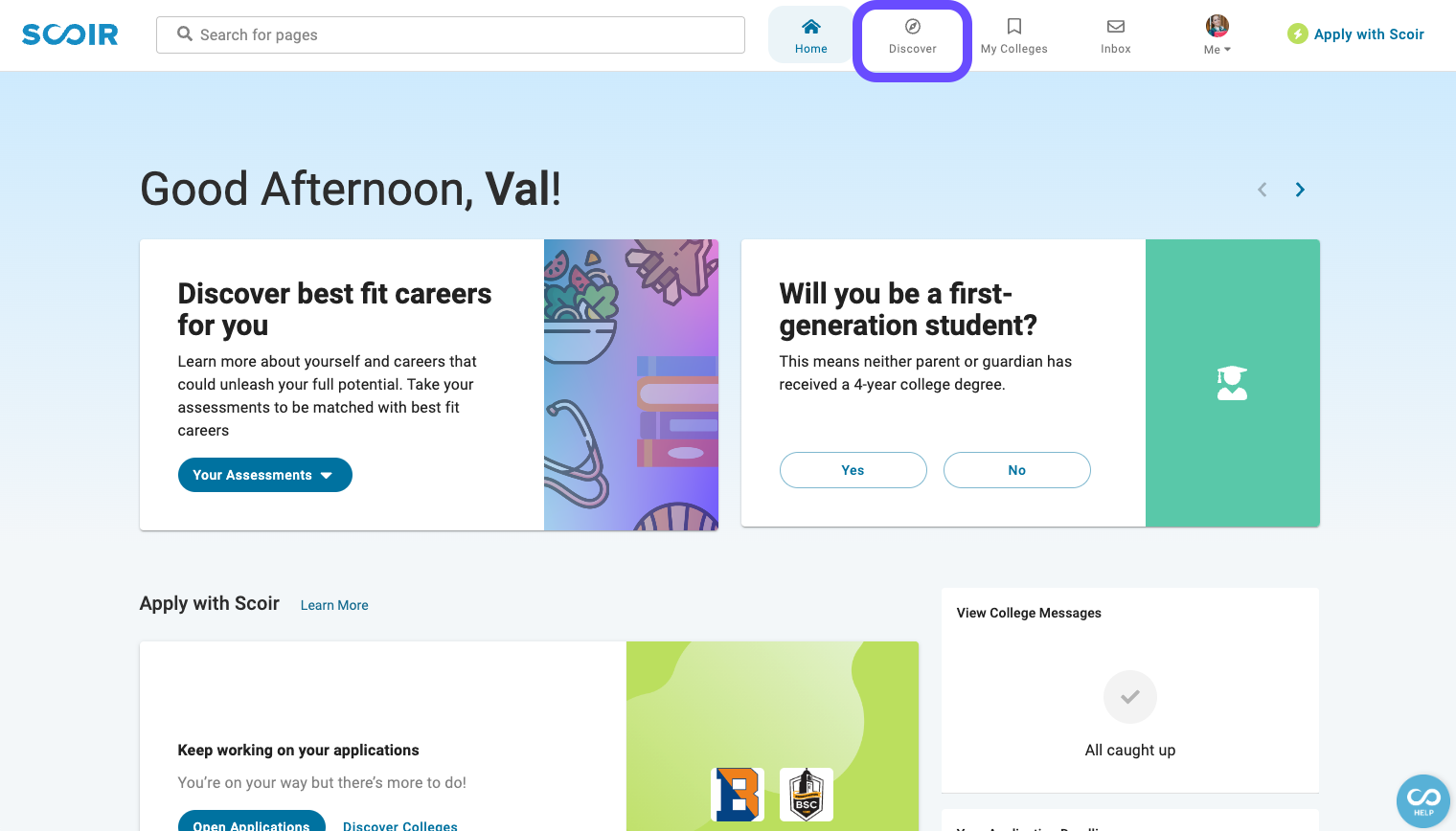 Choose the Events tab.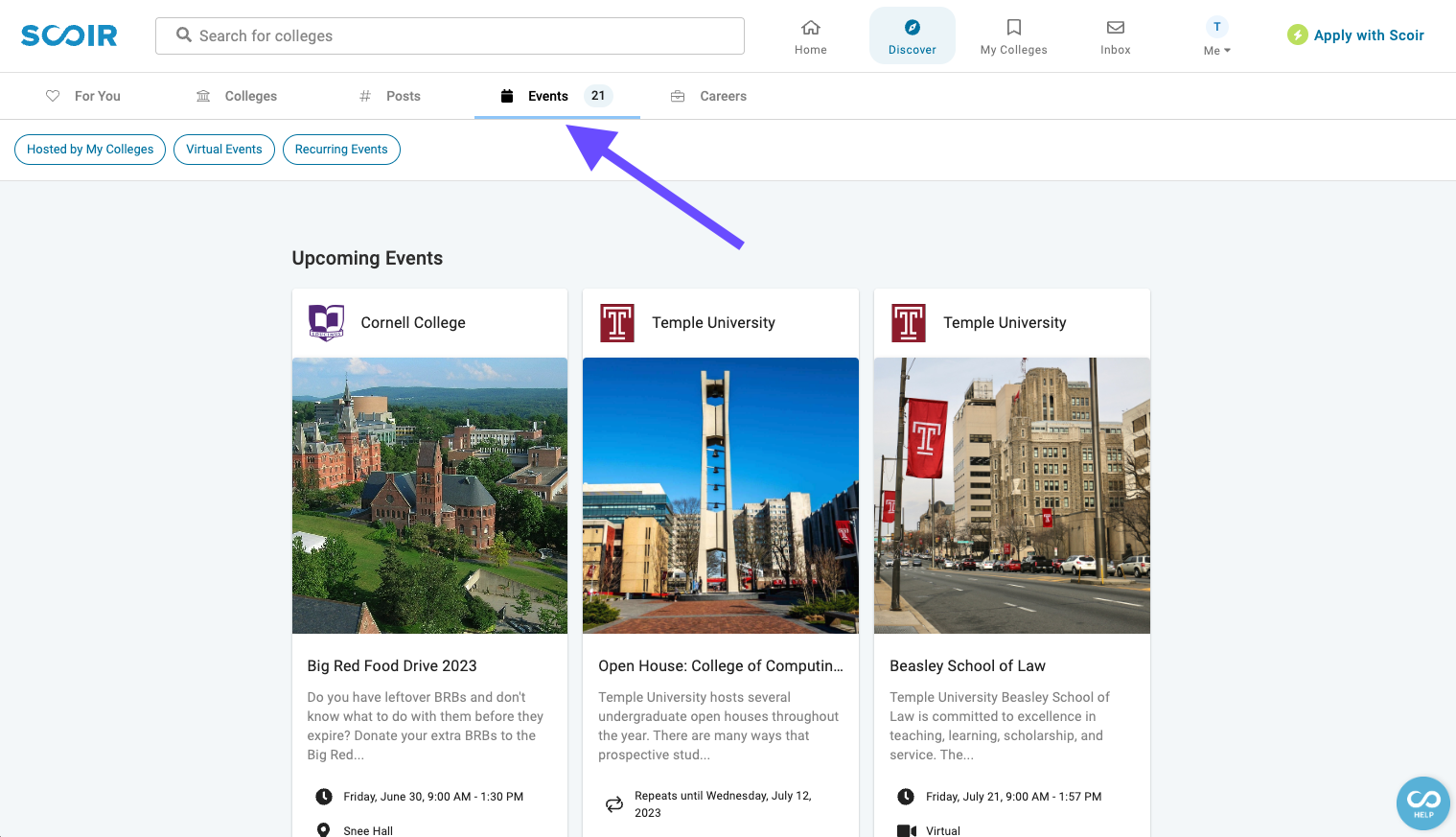 Exploring Events
Scroll to explore upcoming in-person and virtual events, informational sessions, and more! See the day and time of the event, where it's located, if it's recurring, and other important details.
You can also apply multiple filters to see events "Hosted By My Colleges," "Virtual Events," and/or "Recurring Events." Choose one or multiple filters.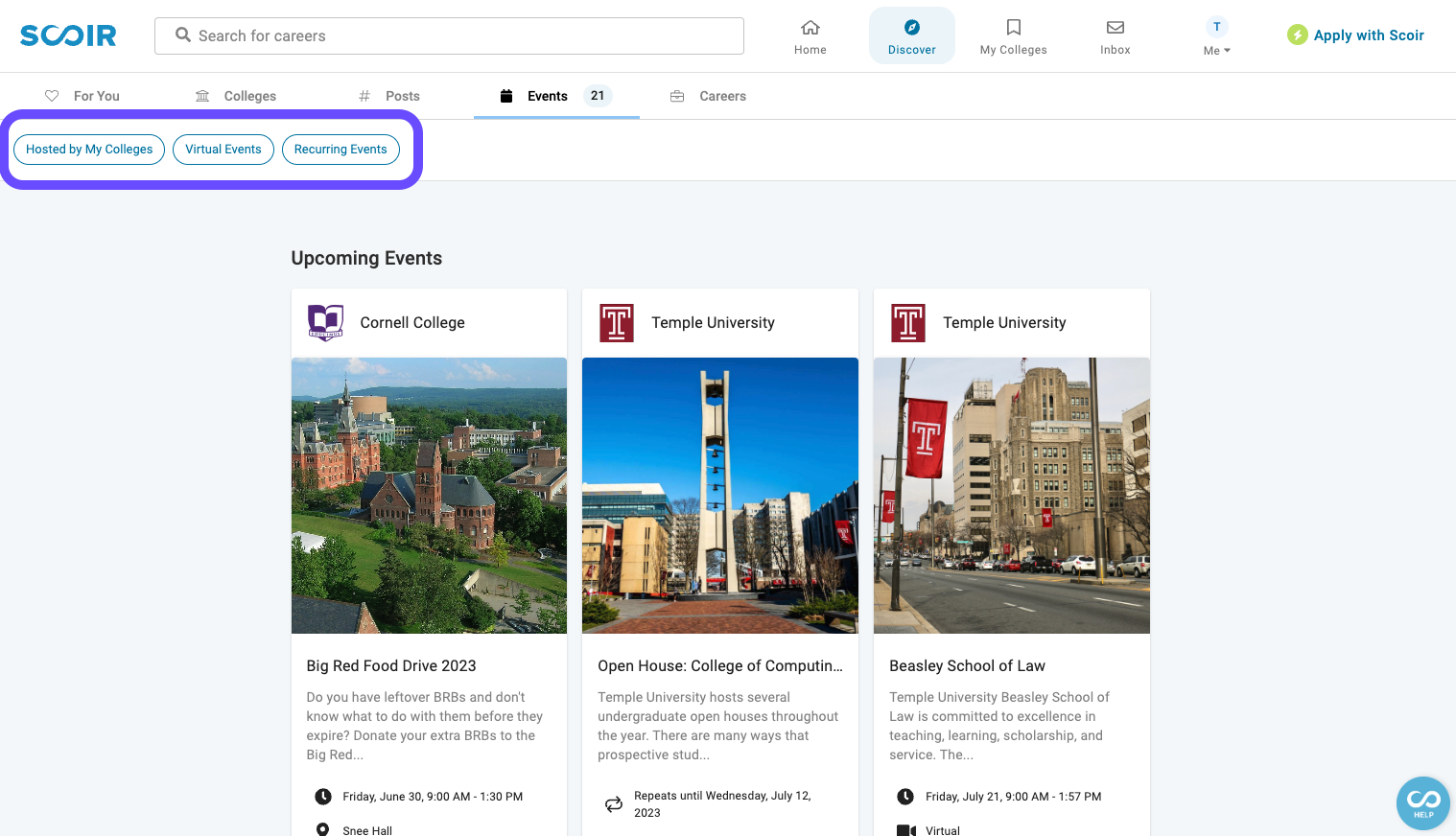 You can also follow colleges.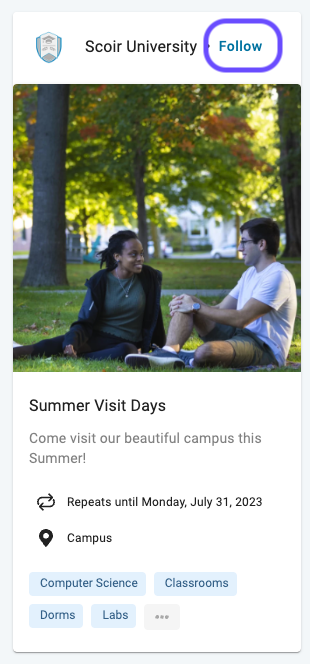 When clicking into the card, you can review the details and register for the event.
When choosing to register for an event, you'll be taken to the college's registration page outside of Scoir. Any updates will then be from the college directly.