For Counselors: Suggest a College to a Student
For Counselors: Suggest a College to a Student
Suggesting colleges to a student lets them know you are following and care about their college selection process.  There are a few ways to suggest a college to a student.  We will review to ways to which involve navigating to the Student's Profile tab.


Suggest College By Name
 To make a student aware of a specific college, simply navigate to the Suggested column and type in the name of the college from the 'Add a College' tab.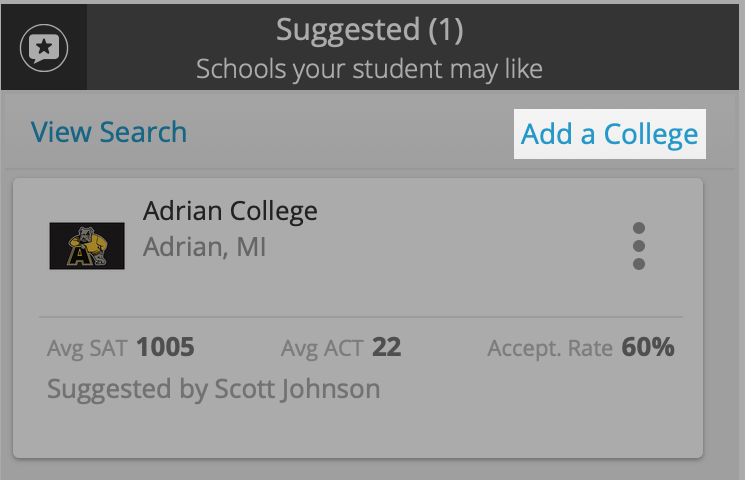 Start typing the name of the college and select this from the drop down.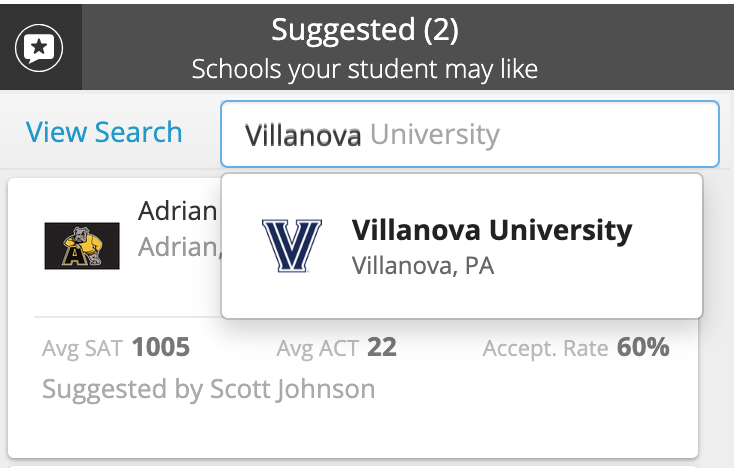 Search For a College
To conduct a college search on behalf of a student, select VIEW SEARCH from the "Colleges & Applications" tab on the student's profile.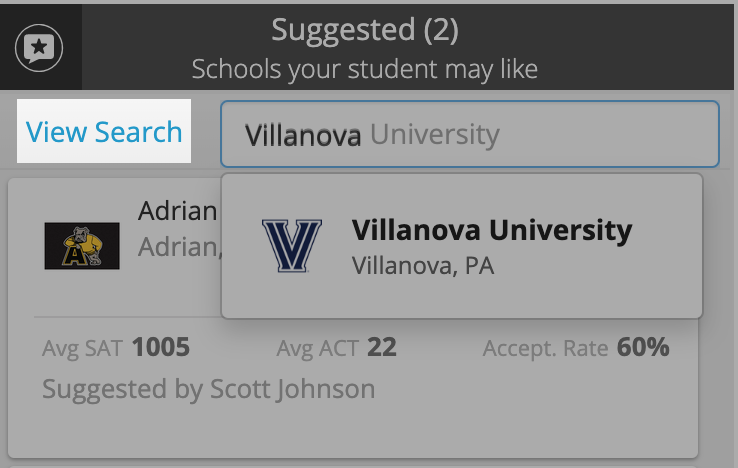 This displays the full College Search screen with the student's saved search criteria applied, which you can modify. When you identify a college you want to suggest, press "Suggest" button in the right corner of that college tile.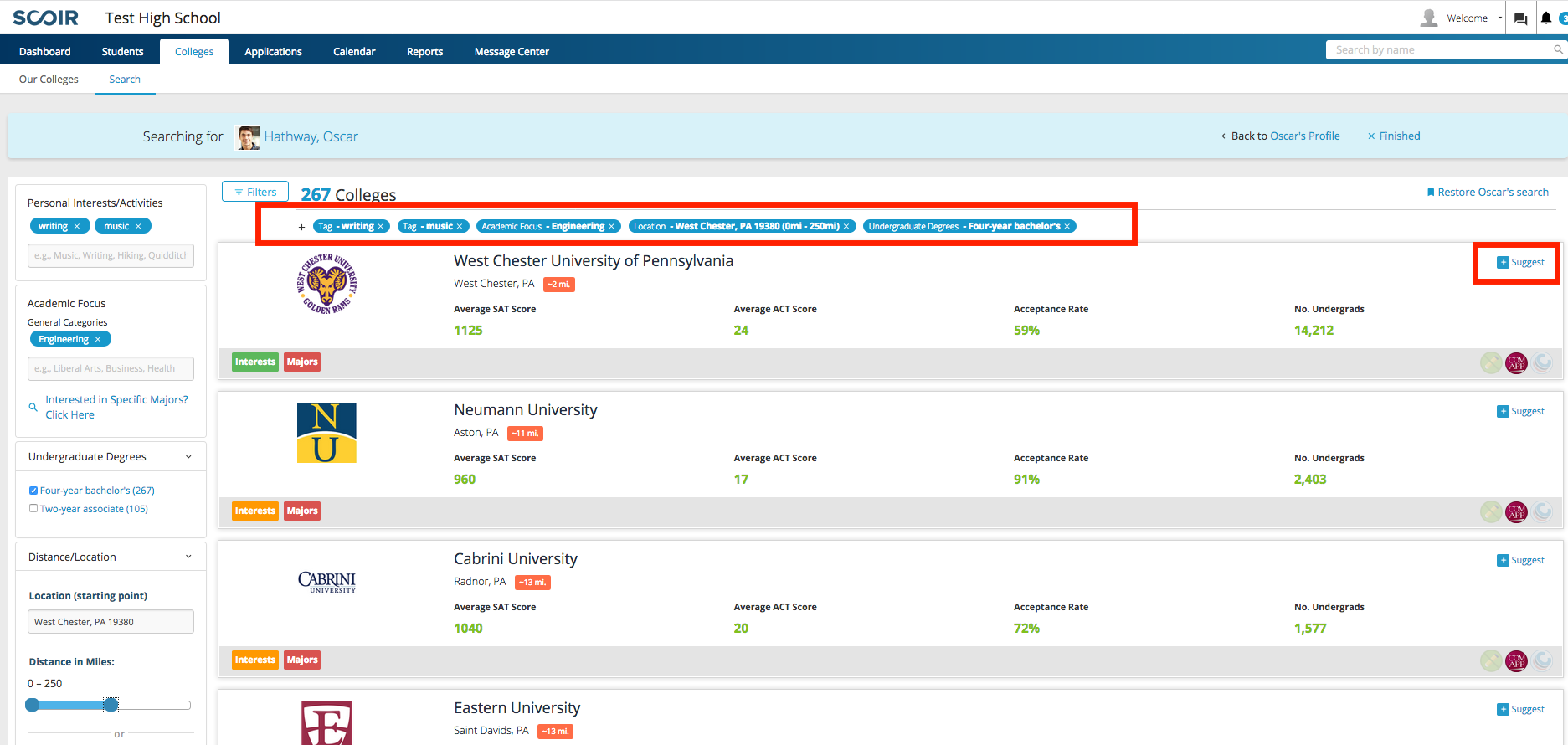 will be reflected in the Student's Not Interested tab as shown below.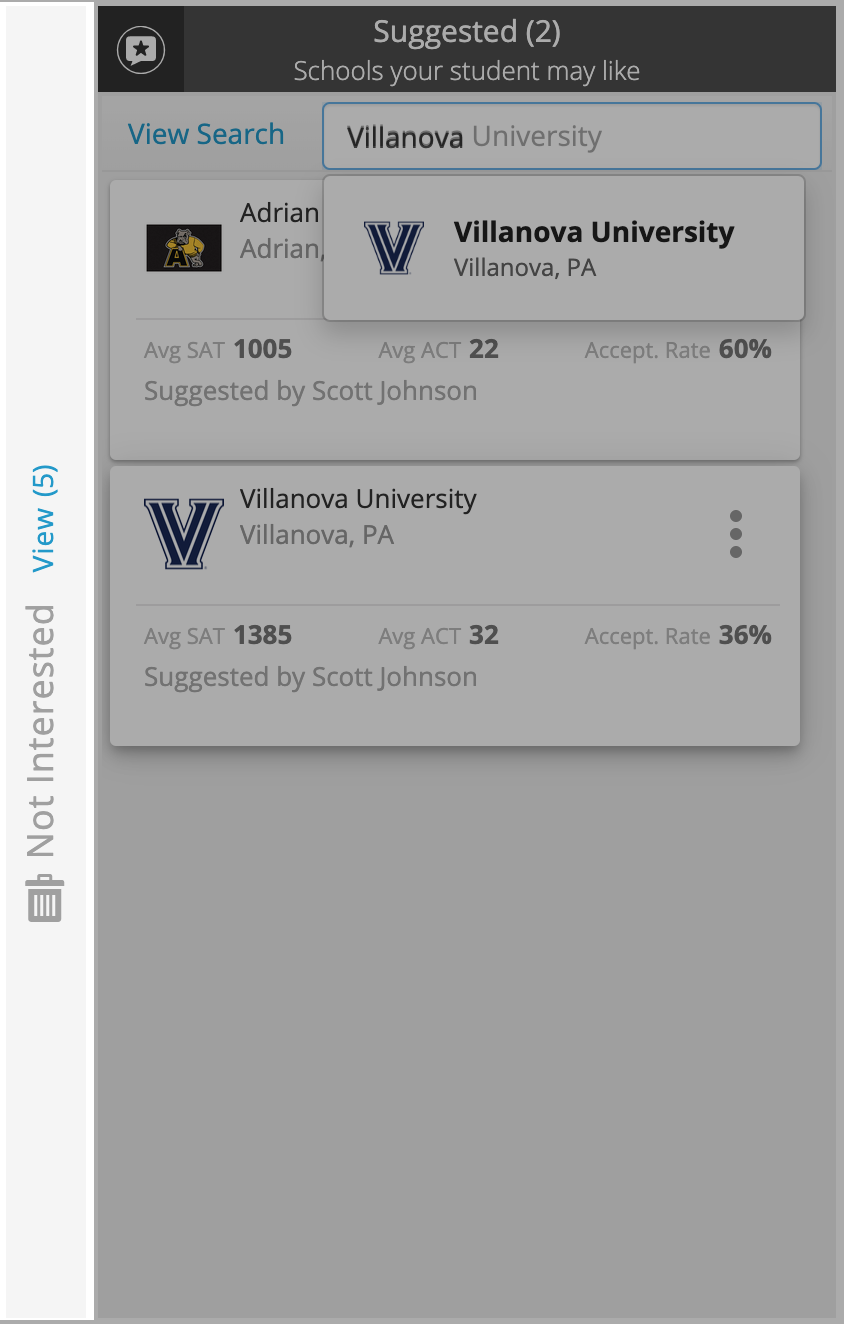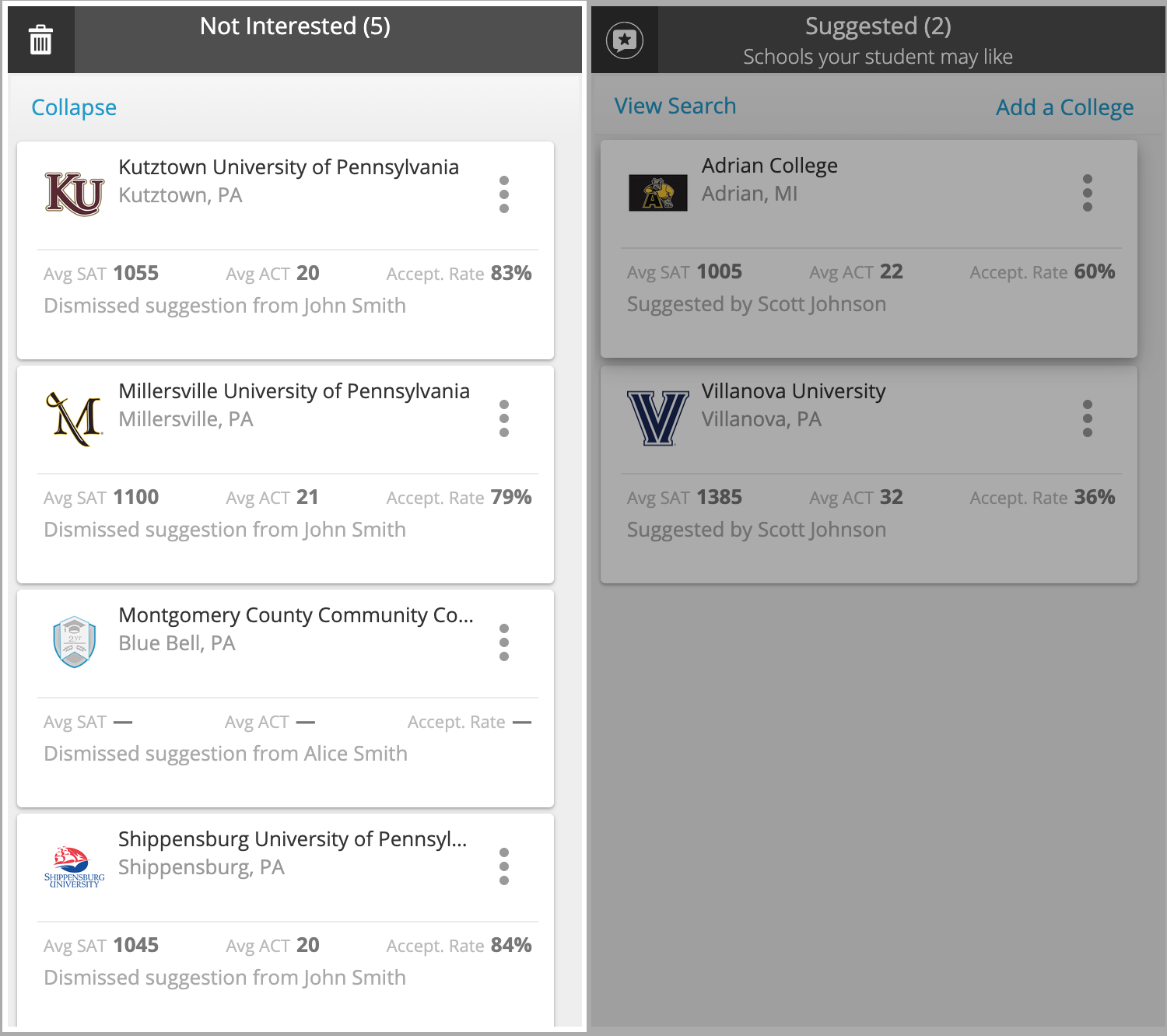 Counselors can removed colleges which they suggested by clicking the 'Remove' button.  Counselor may not remove any colleges suggested by a Parent or another Counselor.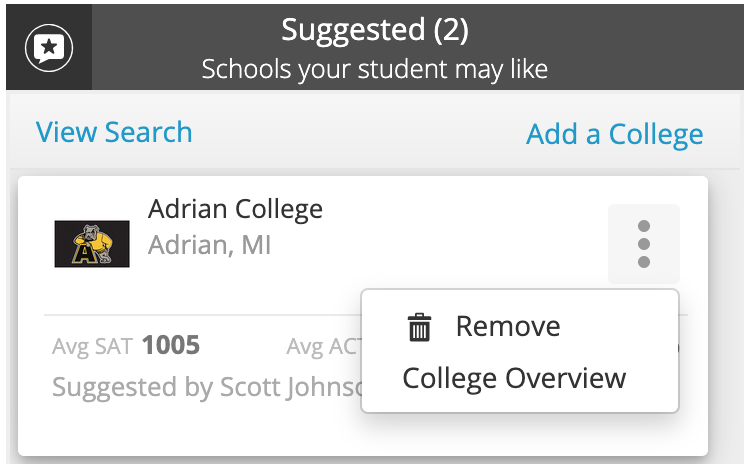 counselor, colleges, search