For Counselors: Suggest a College to a Student
For Counselors: Suggest a College to a Student
This article details suggesting a college to a student.  Suggesting colleges to a student lets them know you are following and care about their college selection process.  This process is quick and easy:
Suggesting a College to a Student
Search for the student by typing their name in the global search bar.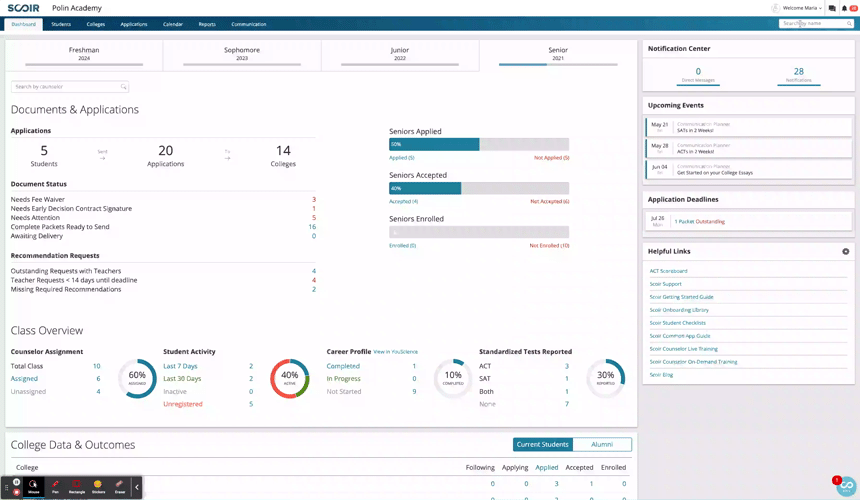 Within the Suggested column, click Add a College to search for the name of a college to suggest. Select the name of the college from the drop-down menu.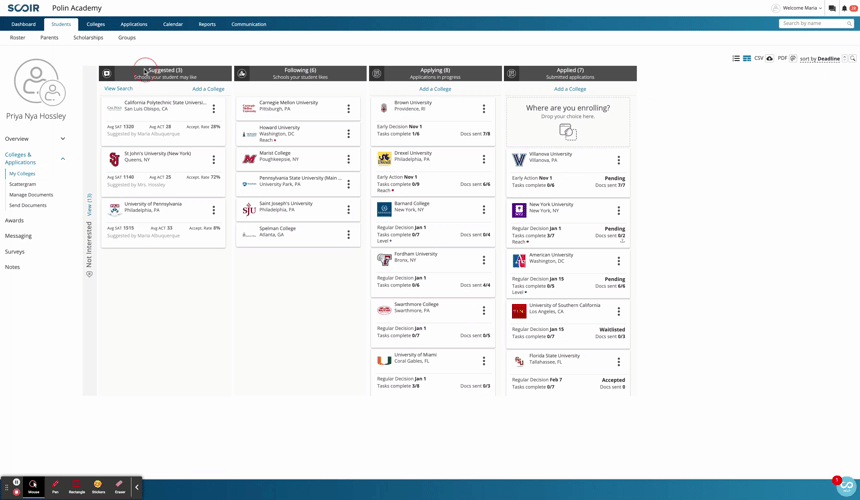 Suggesting a College Based a Student's Saved Search 
To conduct a college search on behalf of a student, select View Search.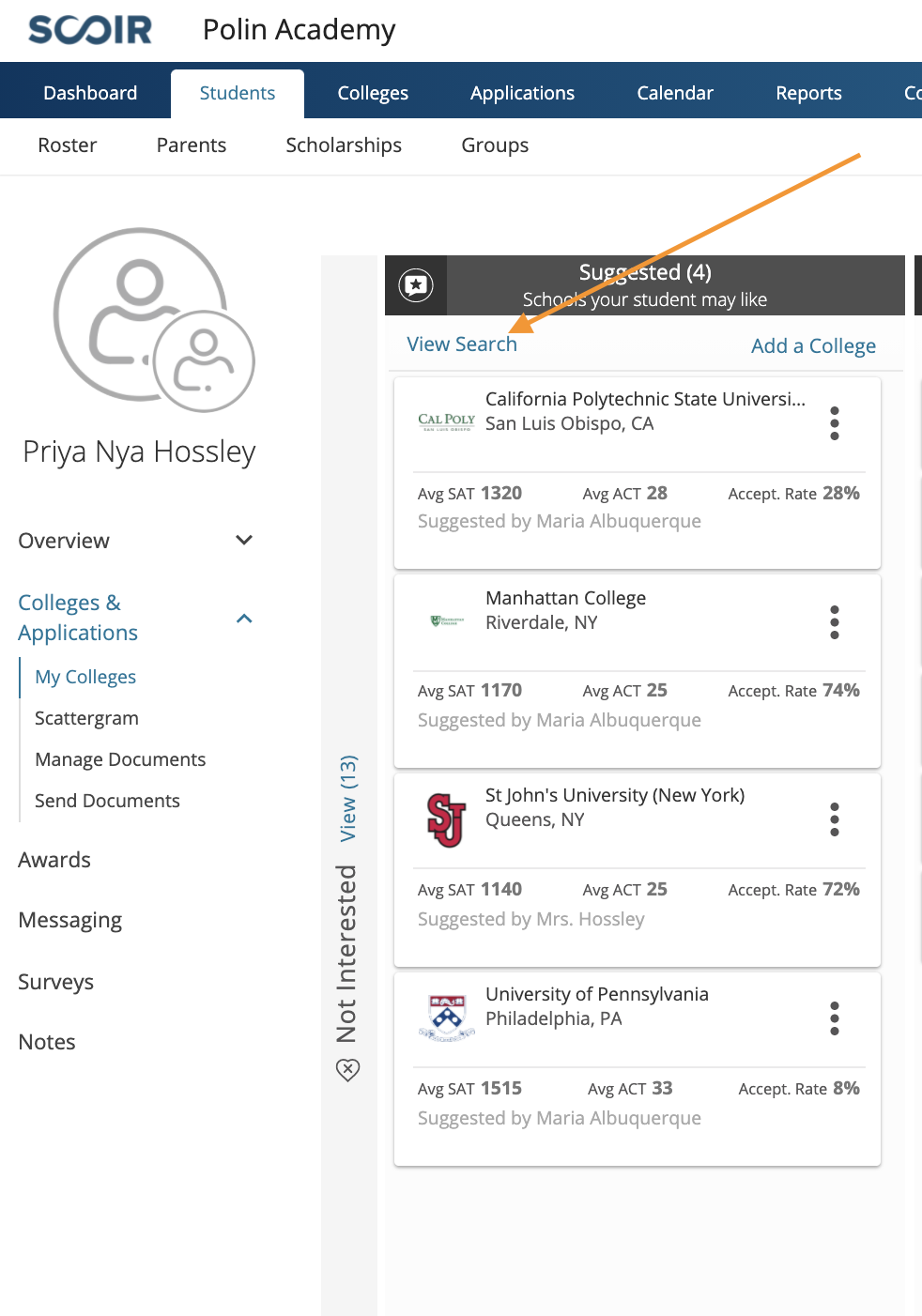 This displays the full College Search screen with the student's saved search criteria applied, which you can modify for your own search.
When you identify a college you want to suggest, press the Suggest button in the right corner of that college tile.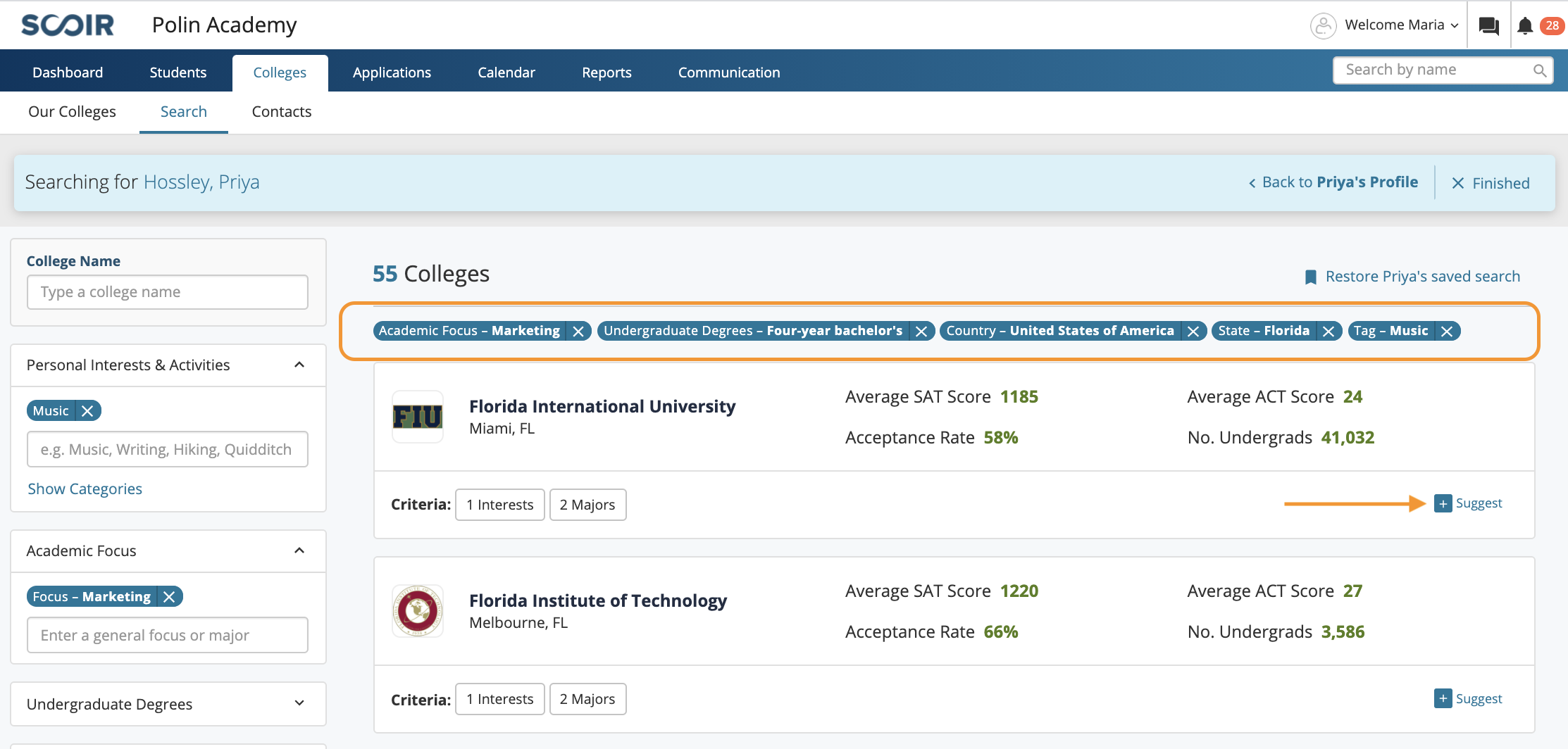 If a student ever indicates they are not interested in a college, the colleges will be reflected in the student's Not Interested tab as shown below.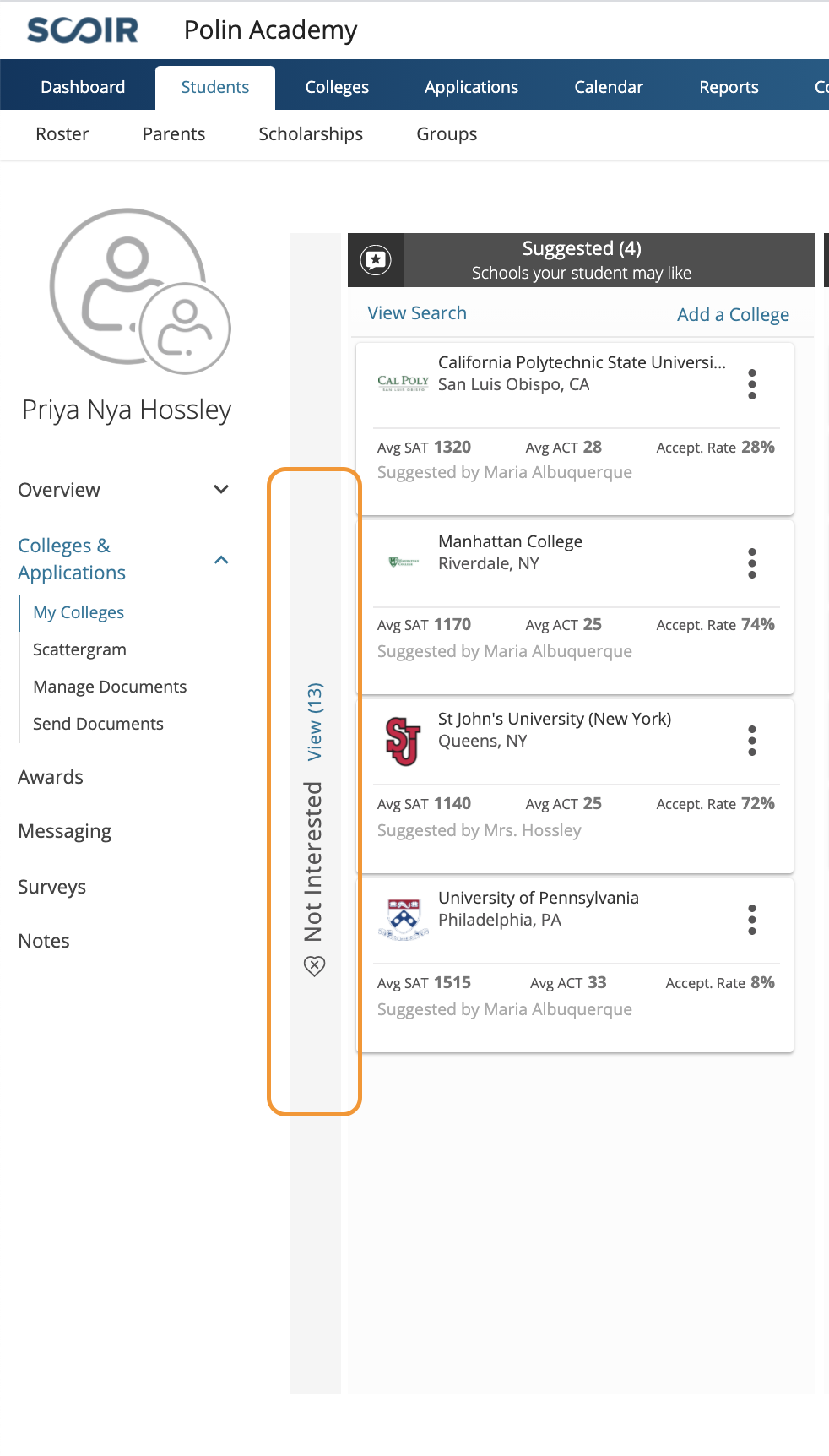 Removing Suggested Schools
Counselors can remove colleges that they suggested by clicking the Remove button.  Counselor may not remove any colleges suggested by a parent/guardian or another counselor.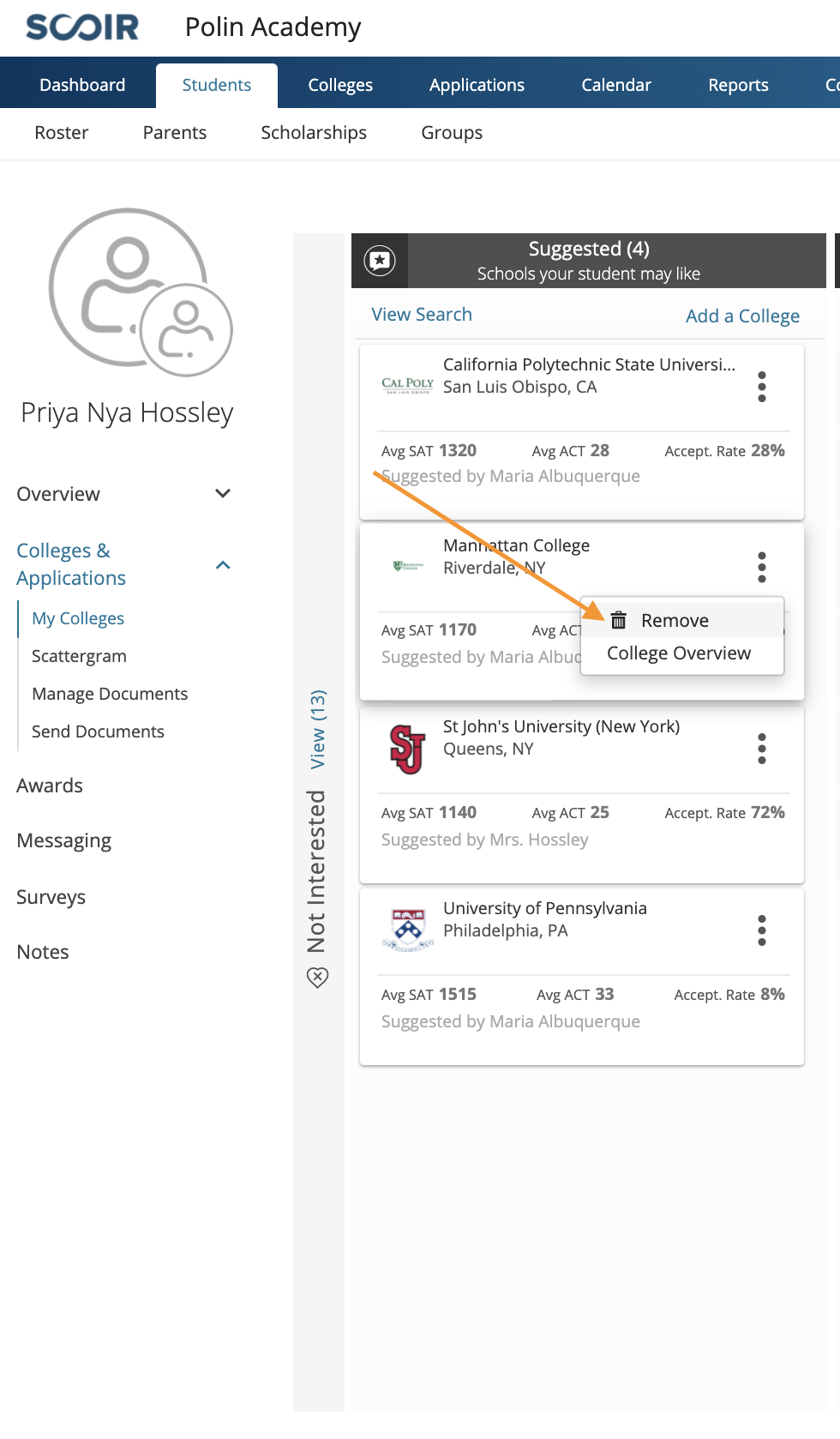 counselor, colleges, search