For Colleges: Outreach Messages
For Colleges: Outreach Messages

Updated by Elliot
To find out more about this paid service, please visit our
website
!
Outreach Messages
Outreach messages allow you to communicate important information to students who have demonstrated interest in your college by adding it to their My Colleges list.
There are two types of messages, One Time Messages and Automated Messages. Some general message tools are described below.
Audience Selection
The Audience section is where you will begin to select your audience for your outreach message. To begin, you can select from two main categories, Students, or Parents/Guardians.

Use the drop-down menu in the Audience section to further target specific audiences by Engagement Stage, Graduation Year, Interest tags, Academic Focus, Location, First Generation status, specific High School, or a combination of two or more filters.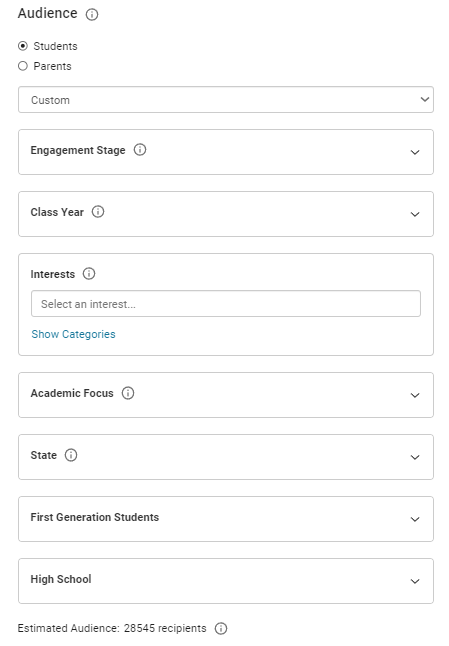 Estimated Audience totals at the bottom will update as you select your target audience.
Call To Action
The Call to Action button allows you to direct your recipients to a specific website or landing page.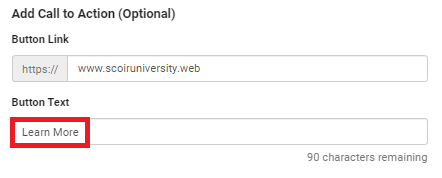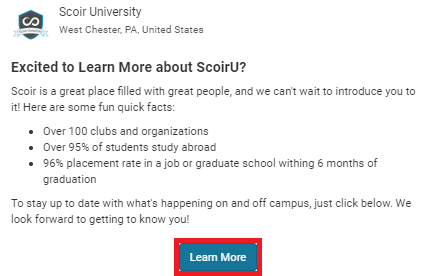 Interactions with your call to action or unique clicks on hyperlinks in messages will be included in that message's "Clicks" count.
Priority
Automated Messages can be assigned a priority. Students only receive one automated message per trigger type. You can control which message a student will receive by changing its send priority.
Send priority dictates the priority of a message for students whose details might trigger multiple messages. In these cases, students will only receive the message with the highest-ranked priority that matches their Group Segment criteria. If the system does not find a match in the top listed priority, it will look to the next highest priority message.
As a best practice, you may want to list messages with the smallest audience with higher priority.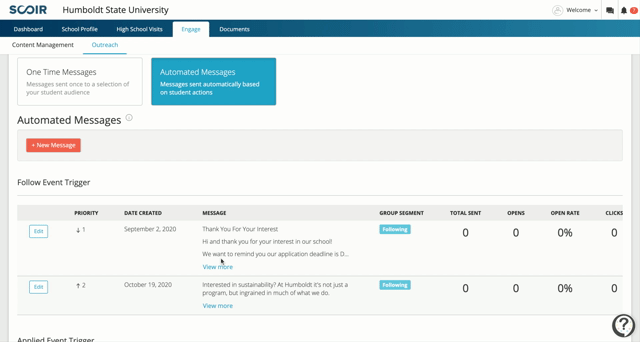 Message Performance
Scheduled messages and their performance analytics can be found in the message table on the Outreach tab.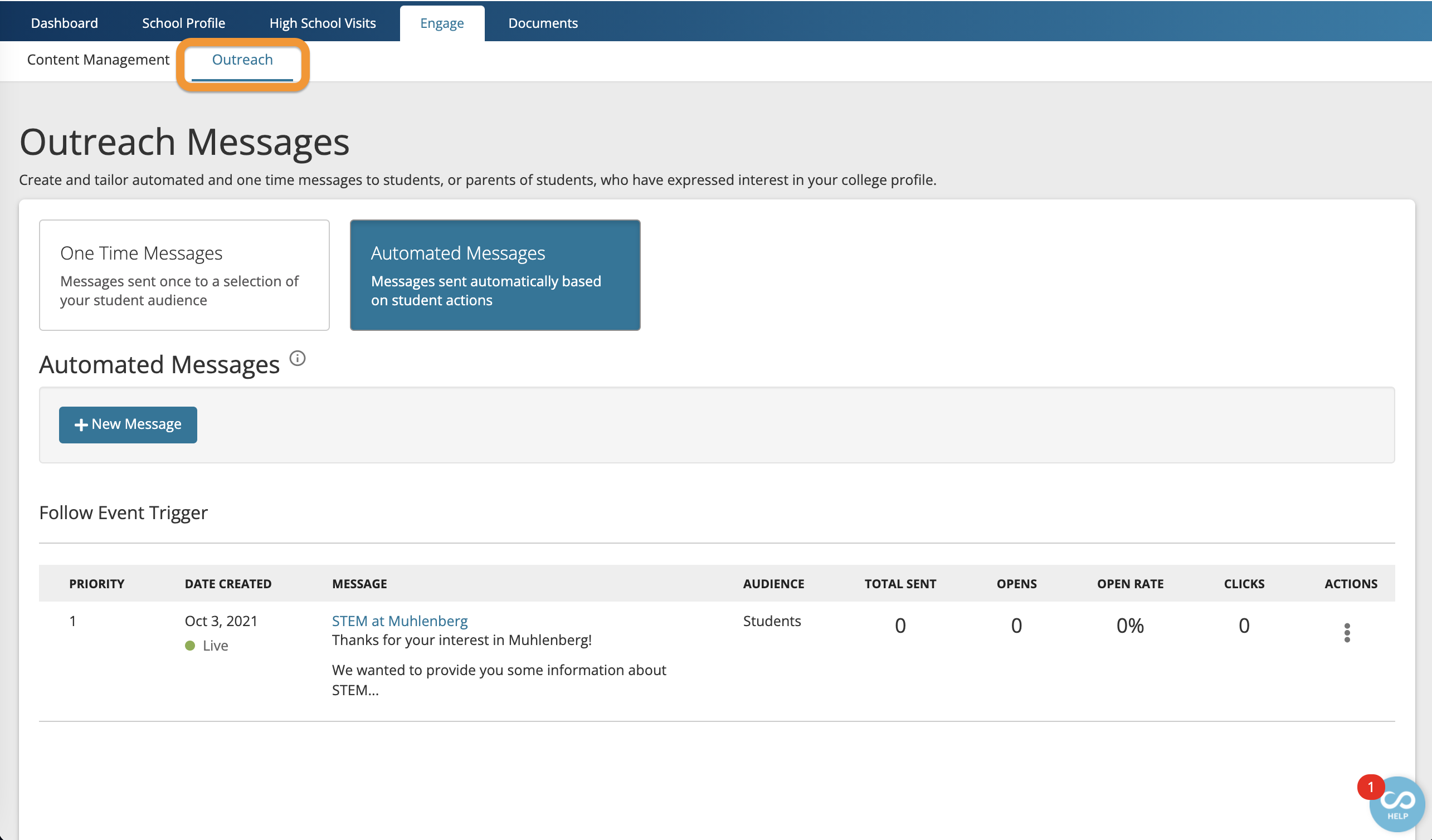 Engaging Your Prospective Students with Outreach Messaging [Video]