For CBO Counselors: Dashboard Overview
For CBO Counselors: Dashboard Overview
Updated by Customer Support Team
To add additional CBO counselors to your CBO please reach out to support directly at support@scoir.com
When you log in to Scoir, you will see three tabs: Students, Colleges, and Communication. Login will always default you to start on the Students tab.
Students
The Students tab is where you will see all your students listed and their high school, class year, GPA, and counselor assignment. You can click into your current students to view their profiles in full. Here is also where you can add students.
Please note: the student's high school will only populate if the student is linked to a high school with this same email address in Scoir.

Colleges
The Colleges tab is where you can use filters to search colleges for your students and view the college profiles.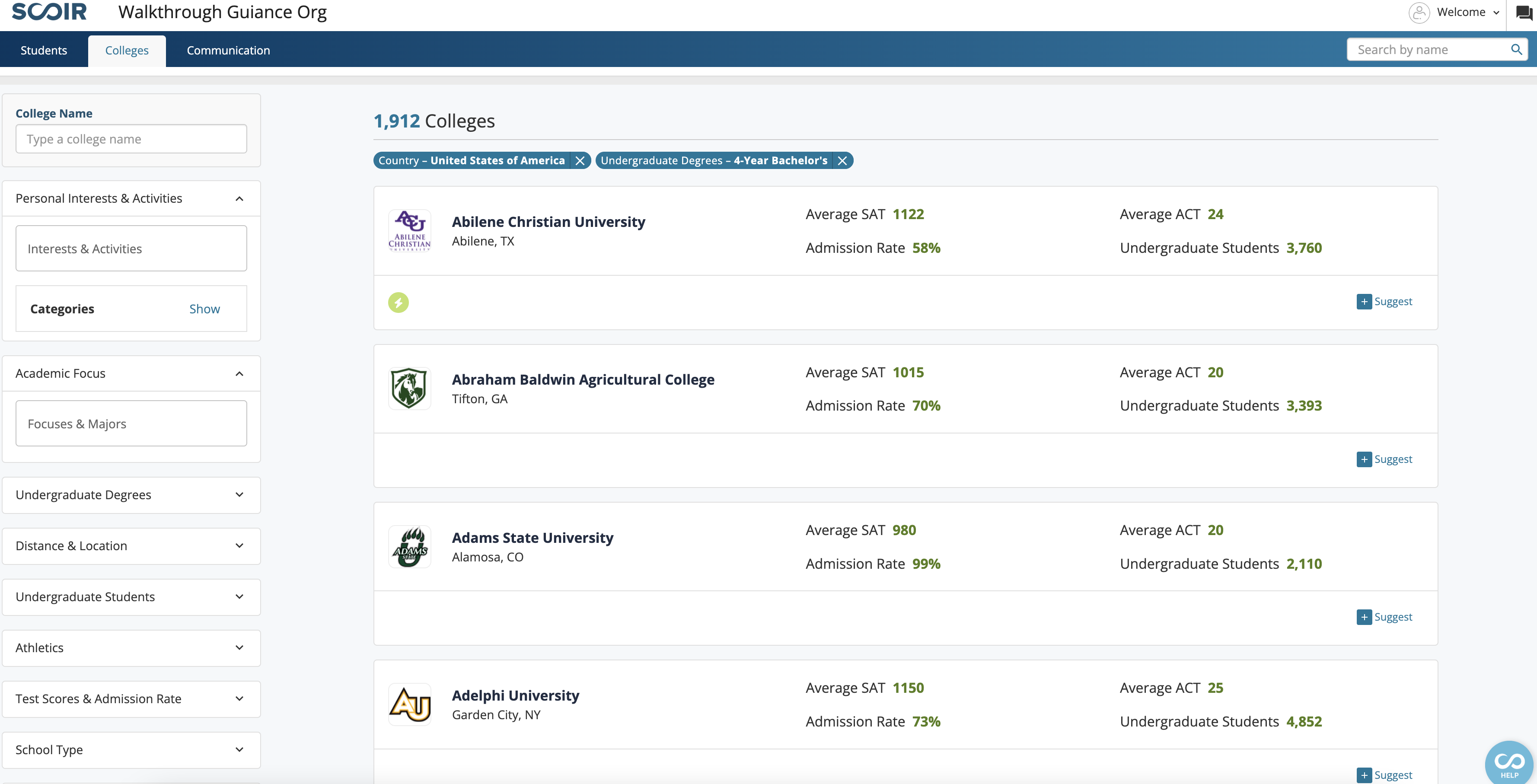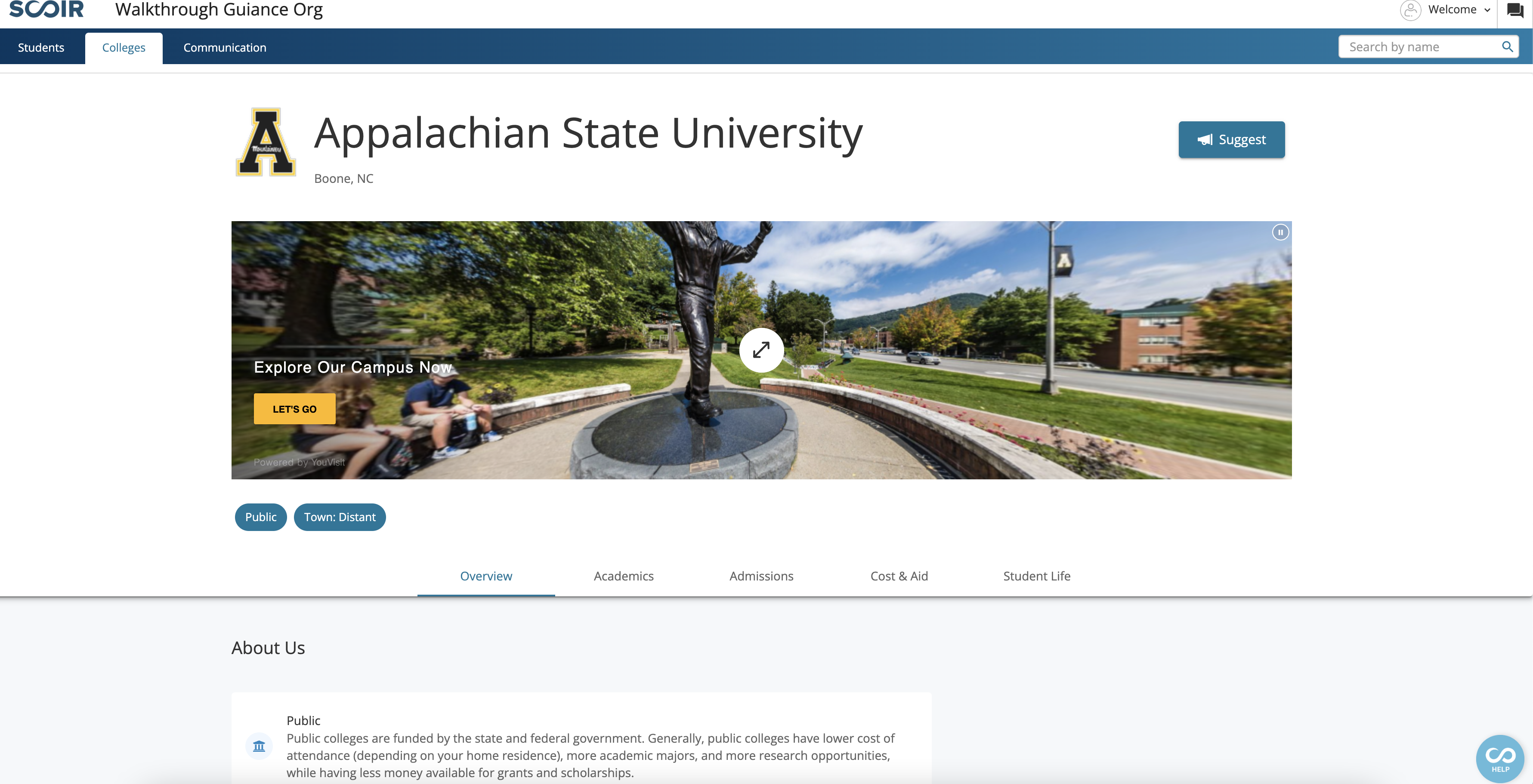 You can suggest colleges from here as well to students in your CBO.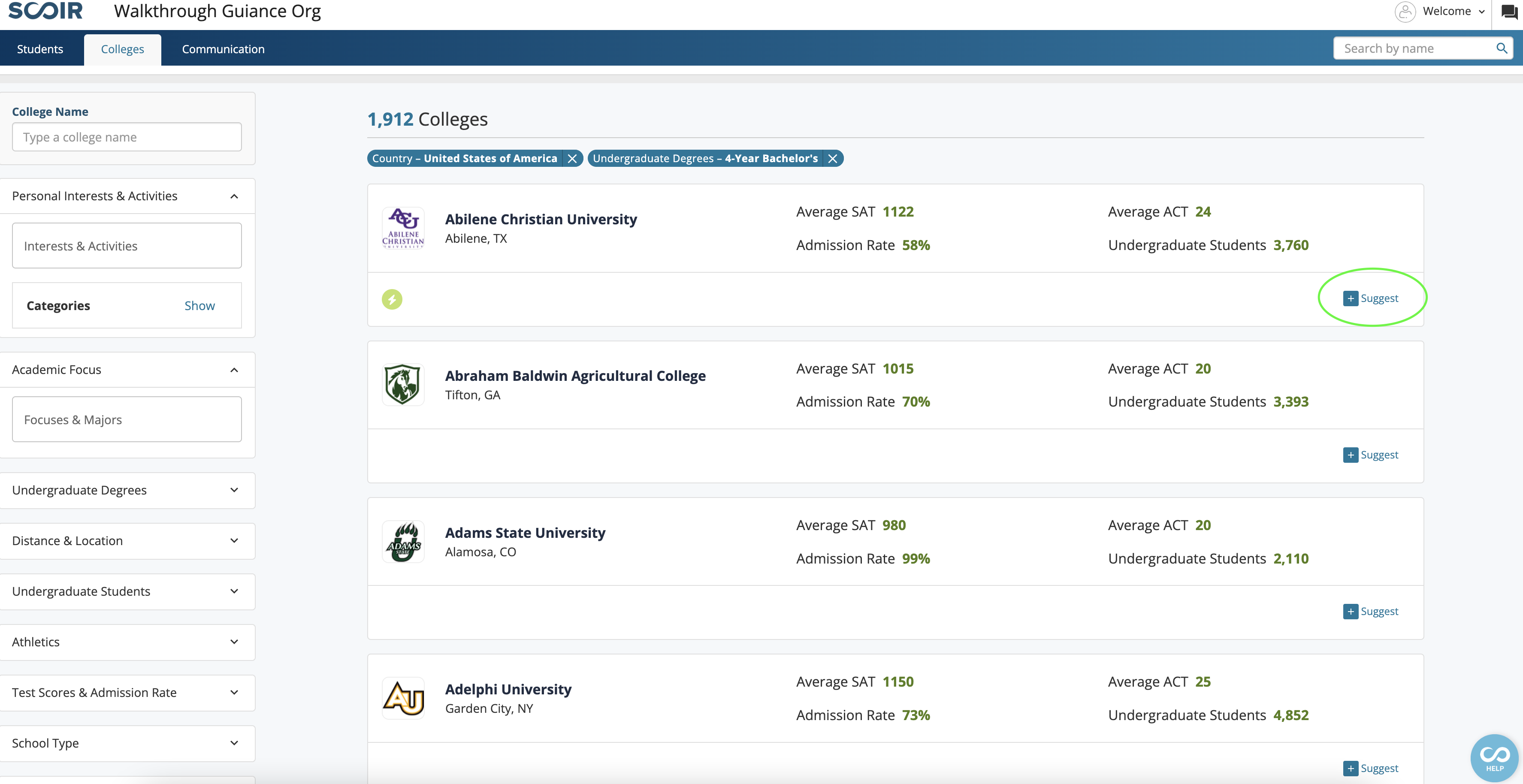 Communication
The Communication tab can be used to directly message your students, their parents, and any admissions counselors in Scoir directly. You can see more about sending communications in Scoir here.

You can access Scoir's HelpDocs with helpful links and articles on how to use Scoir at any time in the lower right hand corner of the page. You can search there specifically to locate any articles on a topic you are working on!