Advanced Email Integration
Advanced Email Integration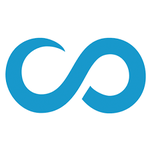 Updated by Client Success Team
Advanced Email Integration
Scoir supports an advanced email experience where emails sent via Scoir will come directly from your school email address.
This reduces the risk of important messages being ignored or overlooked, and enables schools to send emails to all students or guardians in their roster, regardless of whether or not they have registered on Scoir.
Basic Email vs Advanced Email Features Comparison
Please find a brief overview of the difference between basic email and advanced email below.
| | |
| --- | --- |
| Basic Email | Advanced Email |
| School has not entered and verified their domain(s) for sending emails via Scoir | School has entered and verified their domain(s) for sending emails via Scoir |
| Emails are sent from automated@scoir.com | You have the choice to send emails from your school's domain (the part of your email after the @ symbol) OR from automated@scoir.com |
| Emails are sent to registered Scoir users only | When sending from your work email address, emails are sent to all individuals, regardless of Scoir registration status |
How to Use Advanced Email?
Make sure you have been assigned the Communication Manager Role in the User Settings
Confirm that advanced email integration has been set-up and enabled
Confirm that your Scoir account email matches the domain at your school as in the example below

Communications Manager's email in Scoir is jsmith@abchighschool.org
The school's verified domain is abchighschool.org
That's a match! This user can send emails to ALL intended recipients (not just registered Scoir users) using their school email address.